Results of the Race… And Pictures…
A Fun Morning…
What was not fun was getting up smack in the middle of my night with 4 hours sleep. Nope, not fun.
But wow was this Candlelighters Run well done! They had over a thousand people in this nifty park and running in the 5K.
It started off into a suburb near the park and never left. That's right, I was running in Bryant Street.
But all the kids and superhero costumes were so much fun.
It got hot really quickly on pavement. Wow.
Kris got about a minute's head start on me in the crowds, but I caught her in about ten minutes and went past.
I walked/ran (all uphill for well over half the run) and every-so-often Kris caught me.
Then, after about the half way point she pulled ahead. I tried to catch her a few times and just didn't have the gas even though the last third was downhill. So she finished a few minutes ahead of me. (I could still see her ahead of me.)
And even cooler, she placed third in her age category out of 23 women of her age running. Way to go, Kris!! She made the podium.
So Kris beat me, but I felt like I had a good run/walk. I finished 9th out of 22 in the old fart category.
A good way to start the year!!
Here are some pictures and then a nap before I get back to writing.
First, me on 4 hours sleep with pins in my hand. Yeah, that's a smart thing.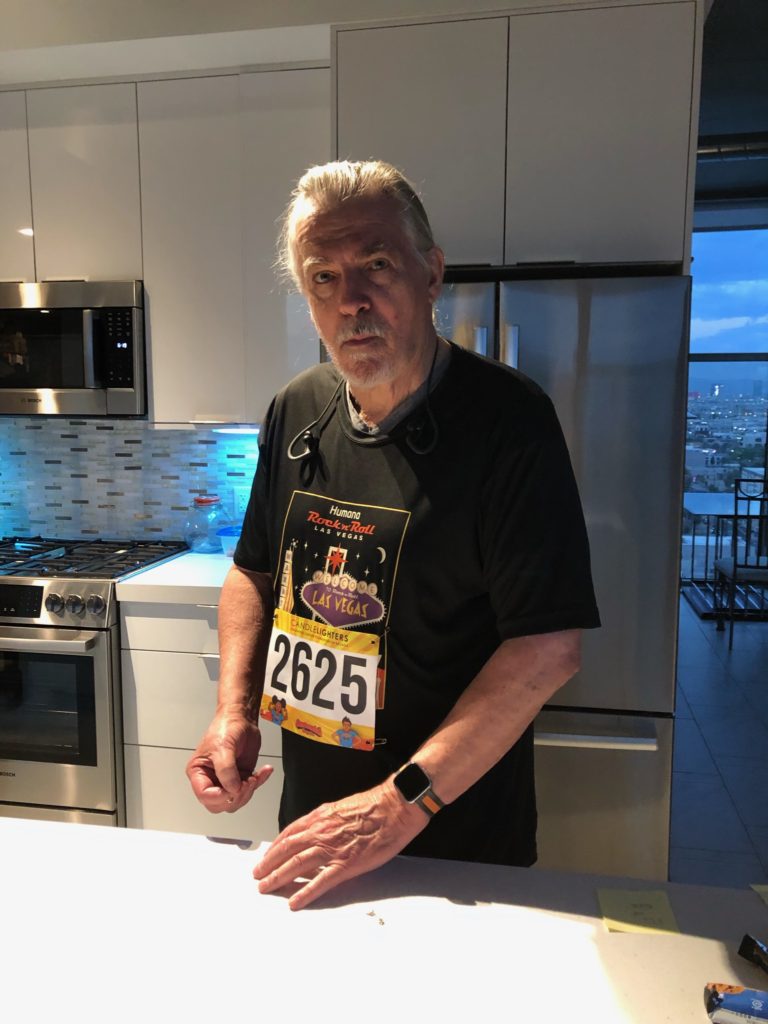 Kris at the same time, but with more sleep. (Sun isn't even up over downtown Vegas.)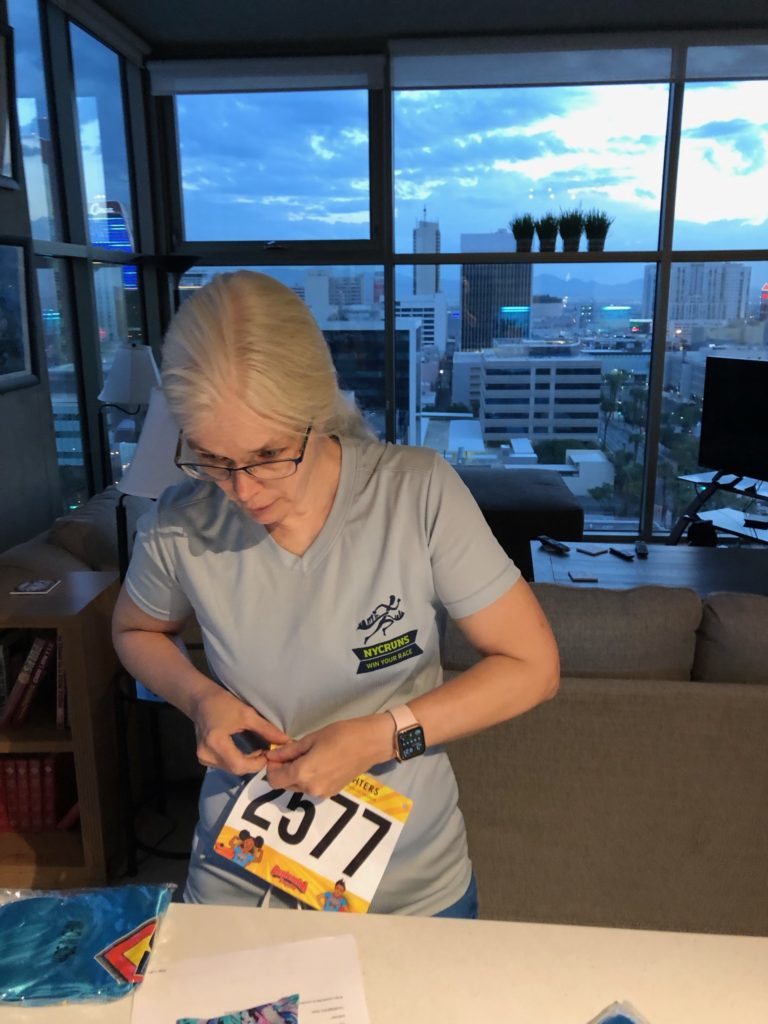 Kris and Lisa putting on their capes in a parking lot. They could not find a phone booth. Notice by the time we drove across Vegas and got the shuttle to the race, the sun was up. Barely.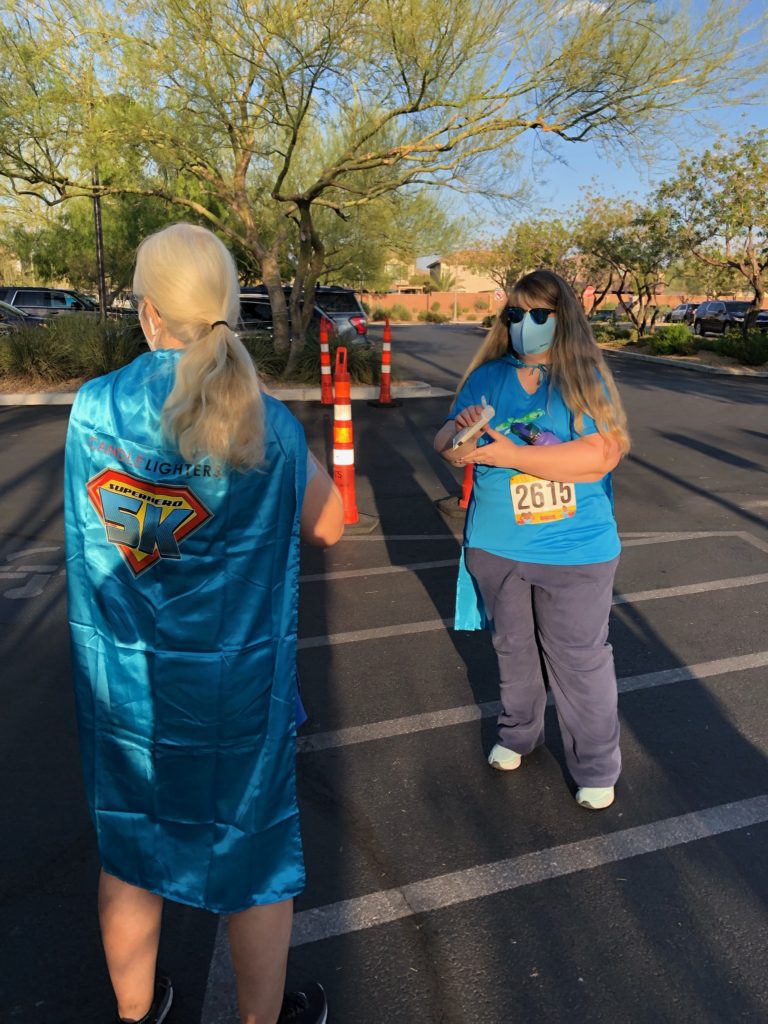 Superheroes for the kid of all ages…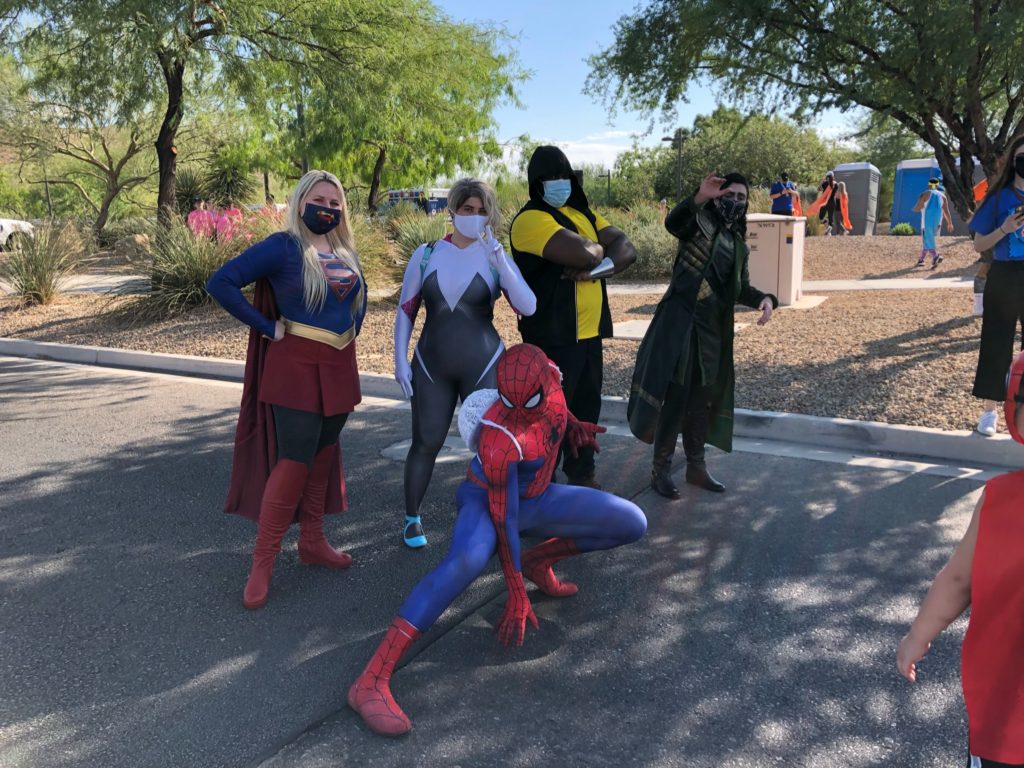 Kris Hanging her finisher's medal. Yes, we have a lot of them. We have been doing this going on four years now.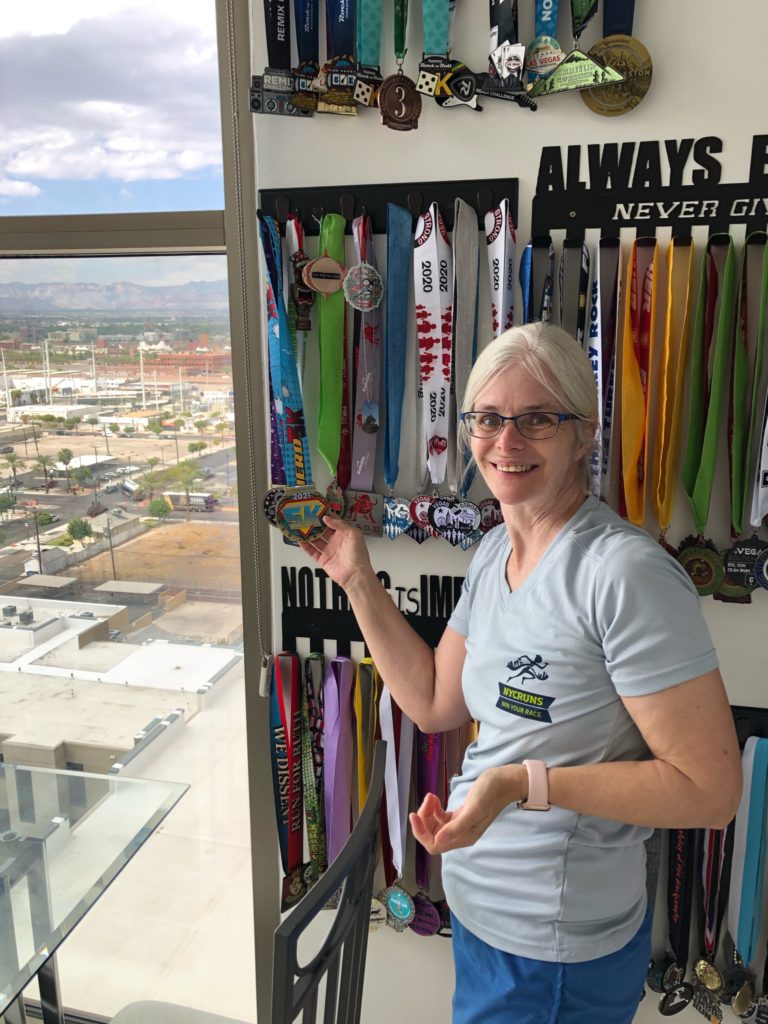 Kris putting her cape on the bear…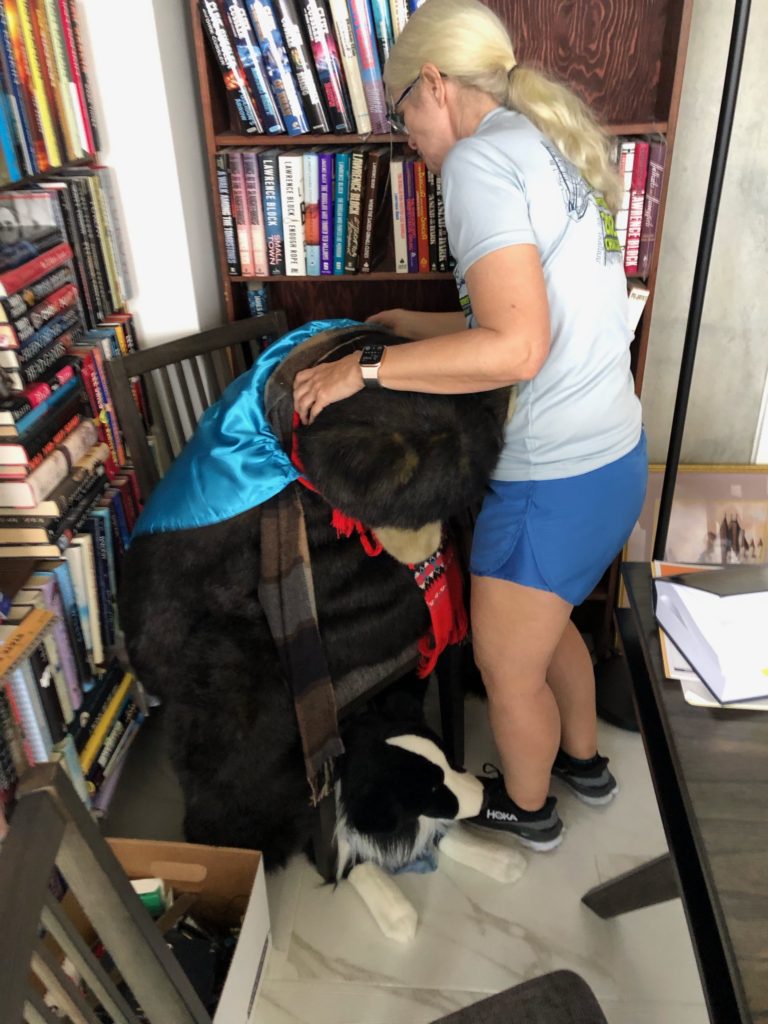 Kris done putting her cape on the bear. Now Super Bear and his sidekick, Dog Spot. (Don't ask. We didn't get much sleep.)