Me and 5,000 Friends Out for A Run…
Weirdly enough this year, even with the eye problems which made tripping a real hazard, I managed to run a ways.
No Santa Run before this have I run at all. Just too many people, but Las Vegas Blvd has been redone, wide, pavement, smooth, and I managed to stay on my feet and with and ahead of Kris for a half mile or so before we turned onto older streets and I dropped to walking to stay as safe as I could.
This is a major charity event for Opportunity Village and every year they try to have the record for the most Santa's running ln the same race.
Great fun with Kris and Ron and Lisa Collins. Kris left me in the dust and at about the two mile mark I noticed that Ron and Lisa had caught up to me and passed me. So many people dressed exactly the same, I didn't see them go by.
Pictures are below.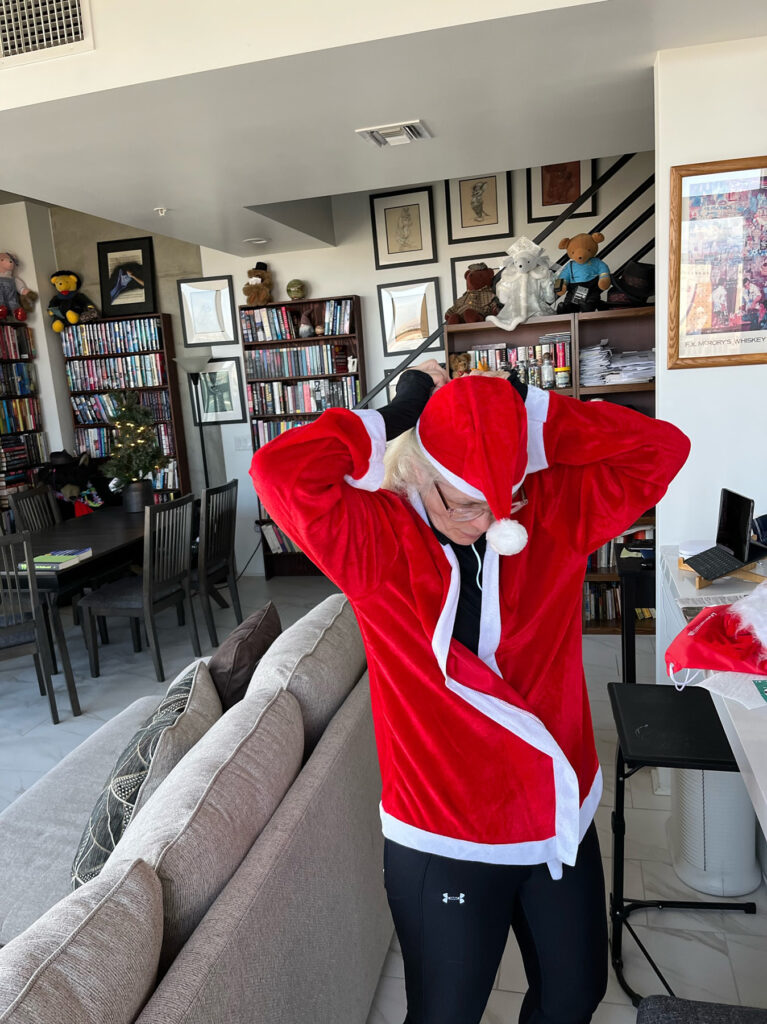 Kris getting her Santa Suit on…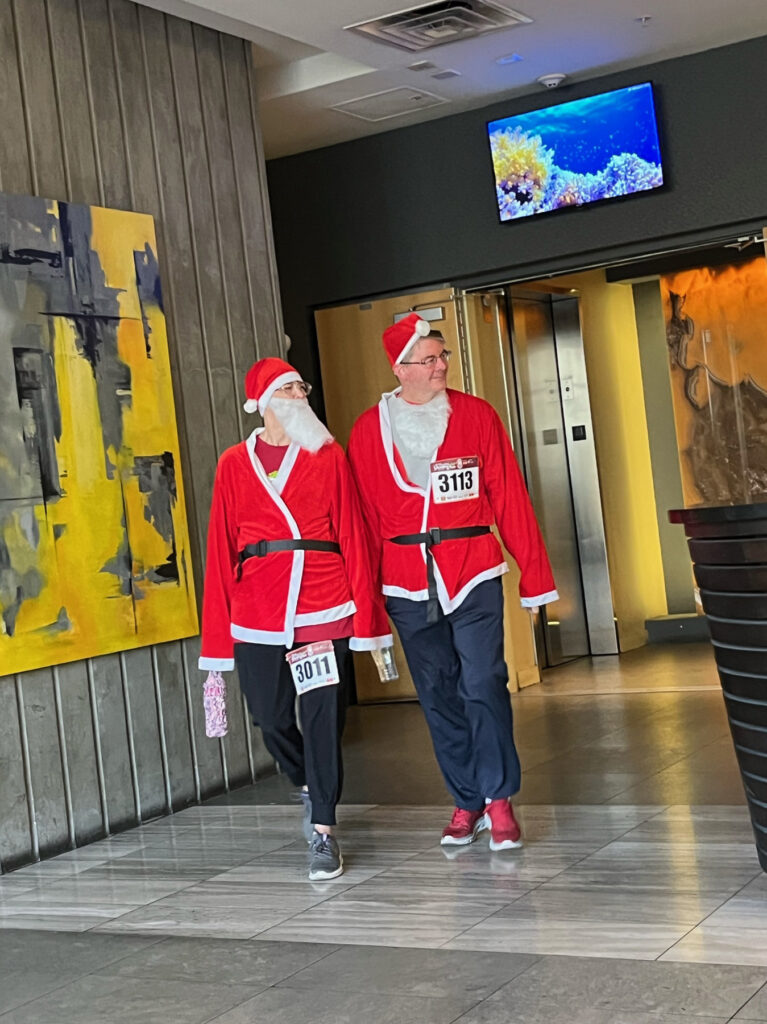 Ron and Lisa Collins meeting us in the lobby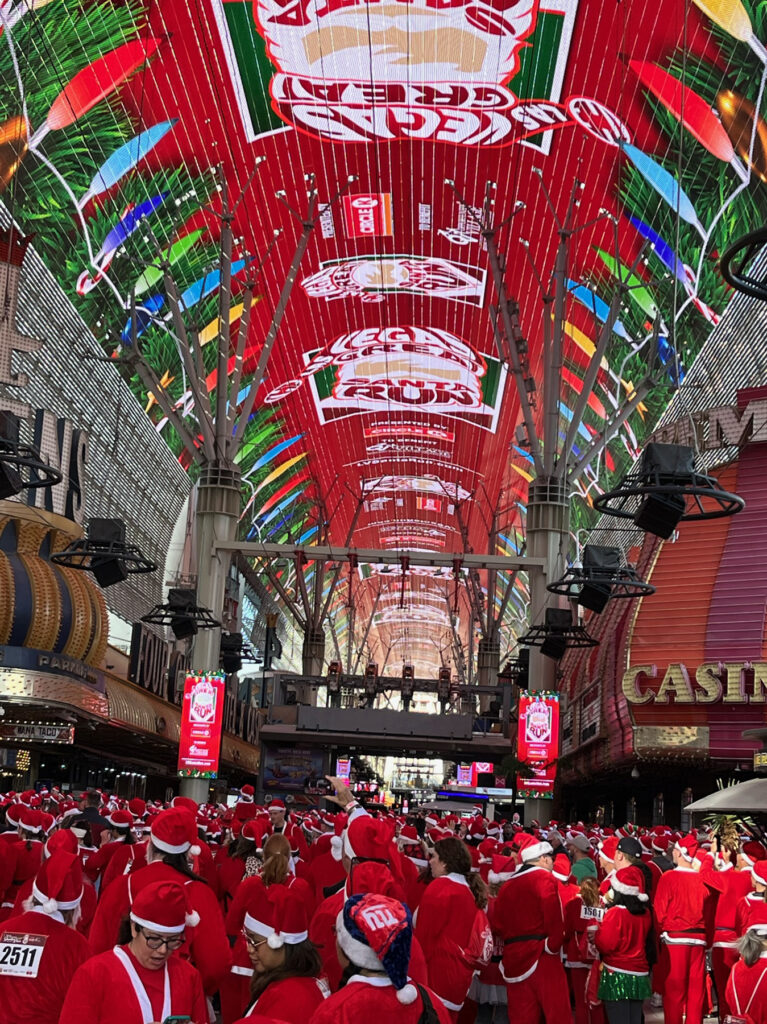 Fremont Street Experience Full of Santas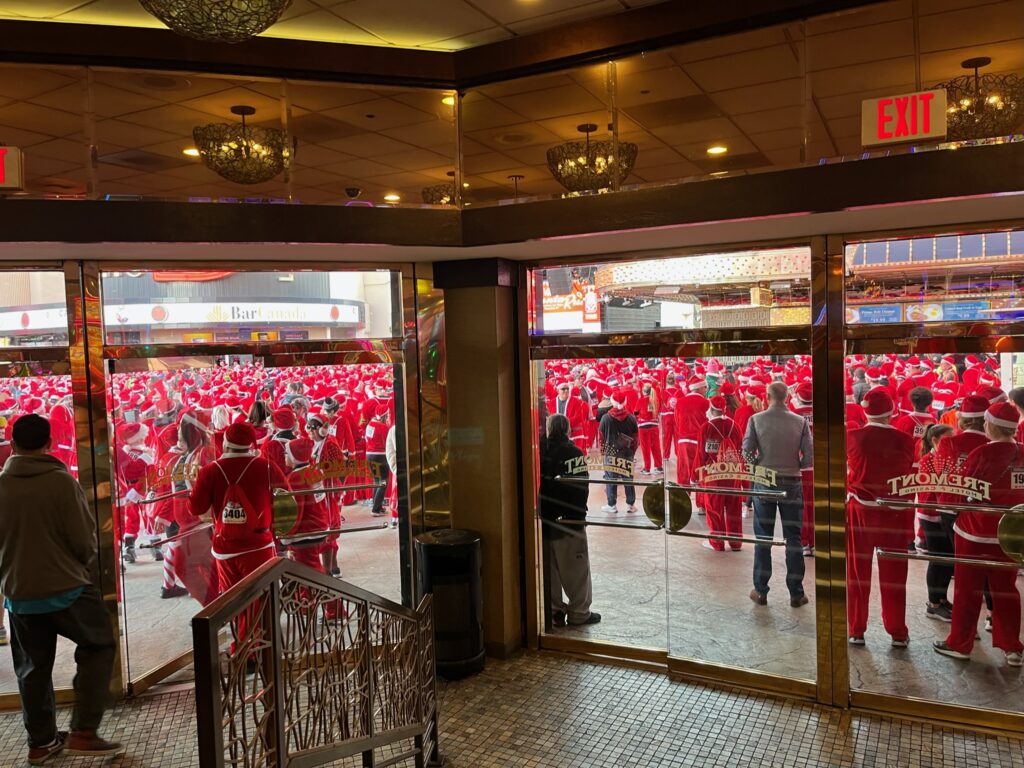 Looking out the doors of the Fremont Hotel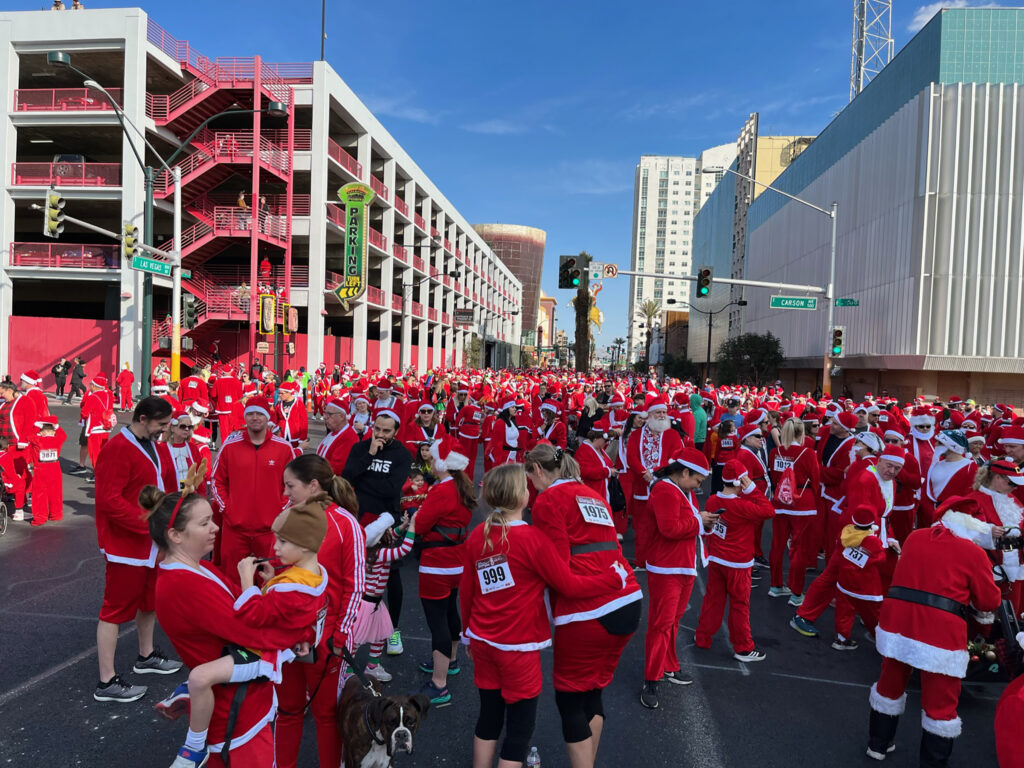 Looking at the people behind us on Las Vegas Blvd before the start. There were that many ahead of us as well.