To Genre…
There are a lot of elements to branding in fiction, so much so that we are thinking of doing an entire six week regular workshop on the topic. (Let me know if interested. No requirement to take it.)
Branding becomes critical not only the in basics like genre covers, but in so much more, such as licensing, trademarks, and overall value of a book or series, let alone its sales and licensing. And wow are there a lot of elements that go into branding in fiction. (Six weeks worth easy.)
Most writers I've talked to tell me they understand branding, but as I stare at just their covers, I know they do not even get the basics. Nothing I can say.
But since I have a Kickstarter going for seven more days that has ten of my different series in it, And the art is handy that we used in the new art-in-awards feature, I thought I would show you our basic (and I do mean basic) cover branding for each genre.
Note the fonts, cover images, title, name placement, and other basics.  But covers and fonts and such is only a small part of branding. So, so much more. But this is cover to genre branding, showing some basics.
Science Fiction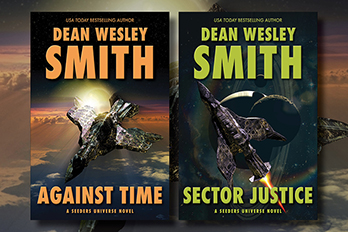 Mystery (Puzzle police)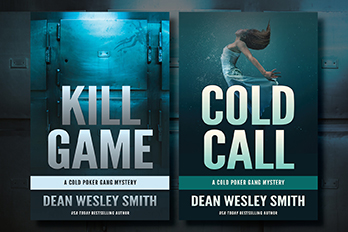 Historical Time Travel
Hardboiled (Another regular workshop we are thinking of doing. Let me know if interested.)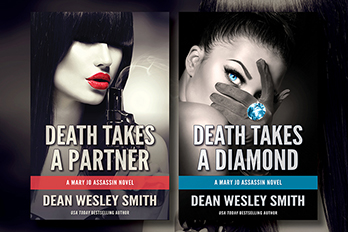 Fantasy