A Sort-Of Day Off… And Black Books…
Without Really Taking the Day Off…
You know how that goes… You sort of think you are going to take the day to rest, but then end up puttering a bunch of stuff done. Yup, that was me today.
Finished up email, worked on a workshop, did laundry, got some research done of the UHaul for the final July move to bring the marbles, digests, files, and extra author copies down to the Vegas office.
And three naps. Guess I was tired. (grin)
Black Books…
I have mentioned to a few people that I bought a long time ago a mountain of gold, just could never get to mining it. This mountain of gold is about 720 bound months of the Oregonian Newspaper from 1905 or so through 1990. They were bound in big black books to use in libraries, then never used. They sat in a dark, dry warehouse, some of them for over a hundred years.
In other words, the Sunday comics, the car and other ads in them are ALL MINT. And so are all the front pages. Some of the mint Sunday comics, in bright color, from the 1930s through the 1960s can sell for hundreds of dollars per page. Car ads, food ads, amazing ads, all can sell for a few bucks each to a hundred bucks. Sold one early Chevy ad for $200. Sold some Coca Cola ads for over a hundred.
We started to get the comics and ads out of a few of the black books. Maybe four or five at most, didn't really get to selling them much before we sold all the stores and shut two of them down and we still made over $2,000 from the black books.
A mountain of gold.
So finally I got the black books uncovered from piles of other boxes and shelving and could take some pictures of them. This is pure gold, but the mining would take a full-time job and a massive eBay account. I gave up finally and sold them to Bob at our local bookstore. He will sell them one at a time without cutting them apart.
It takes a huge UHaul to move these 700 plus books because of the weight. So here are pictures just for fun. One last look at solid gold, solid history before they vanish once again into another warehouse.
Yup, I had some really cool collections…
Black Books (bound newspapers) from one angle…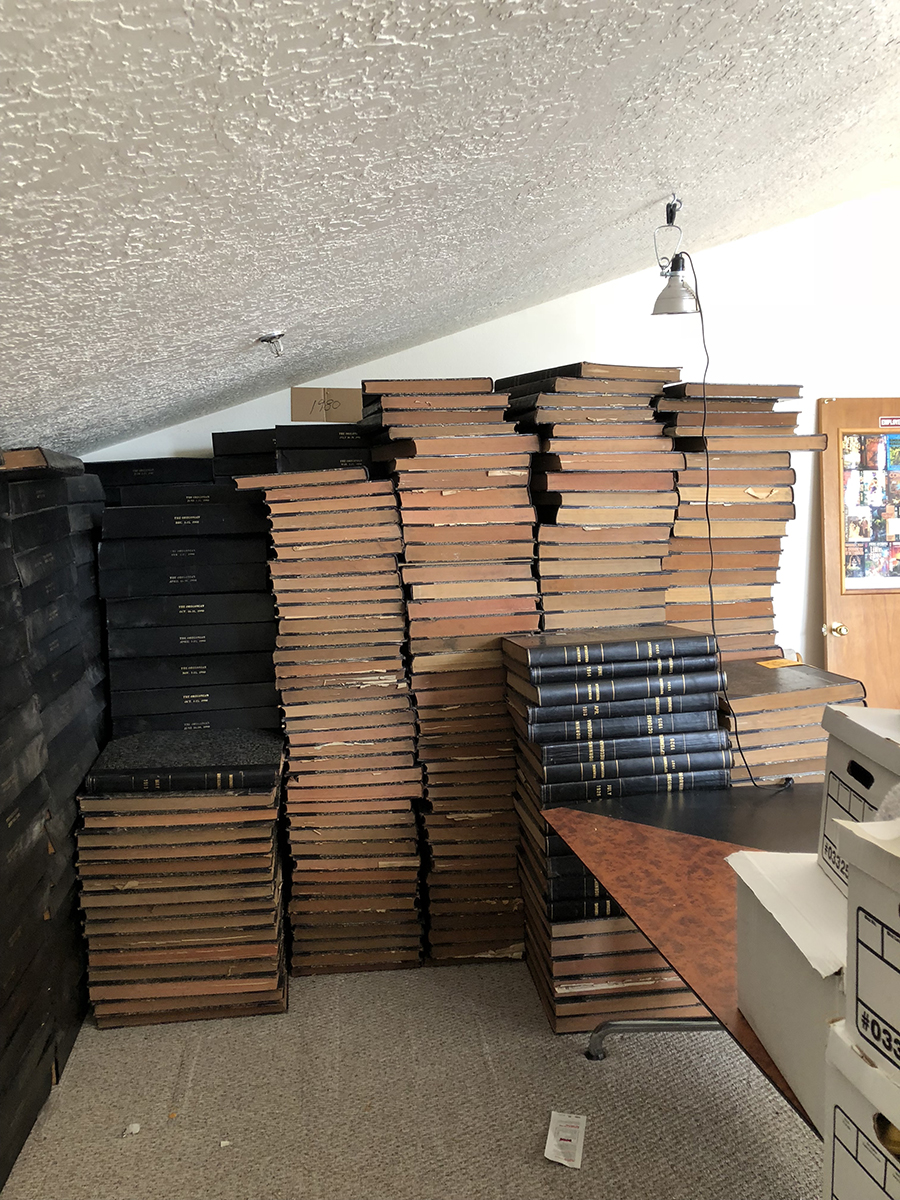 From another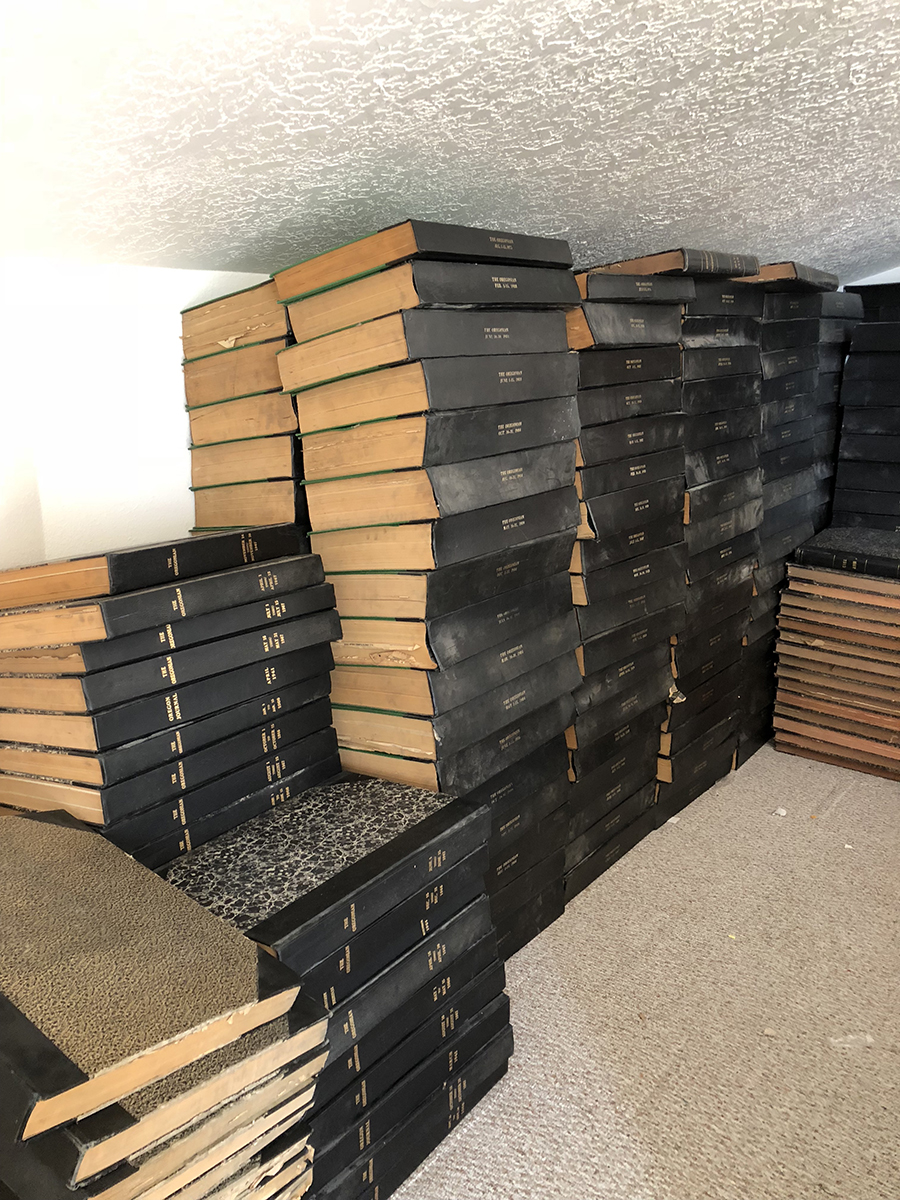 From another