From Today's Two Charity Runs…
Up stupidly early for a cancer charity run that Donny Osmond backs and was there.  Kris just kicked my ass, but I still finished four minutes faster than my time at the Vegas Strong run two weeks ago. It felt slower, but I was faster and got 4th in my age category. But Kris got 3rd in her age group. Not at all sure what got into her, but I stayed with her and ahead of her for the first two miles, then she just left me in the dust.
Then a great breakfast at a favorite restaurant, The Squeeze Inn, and home for a shower and long nap.
Back up for a quick lunch, then got on our Zombie Run shirts. This run was not timed and I planned on only walking a mile or so of it, but Lisa and I walked a mile and a half while Kris ran the same distance. Great fun with all the costumes and kids. And maybe one of the most beautiful sunsets I have seen here in Vegas. Wow.
Then the three of us had a nice dinner before heading back downtown.
Fun day all the way around. Here are some pictures.
Me before dawn trying to put pins on a shirt to hold my number.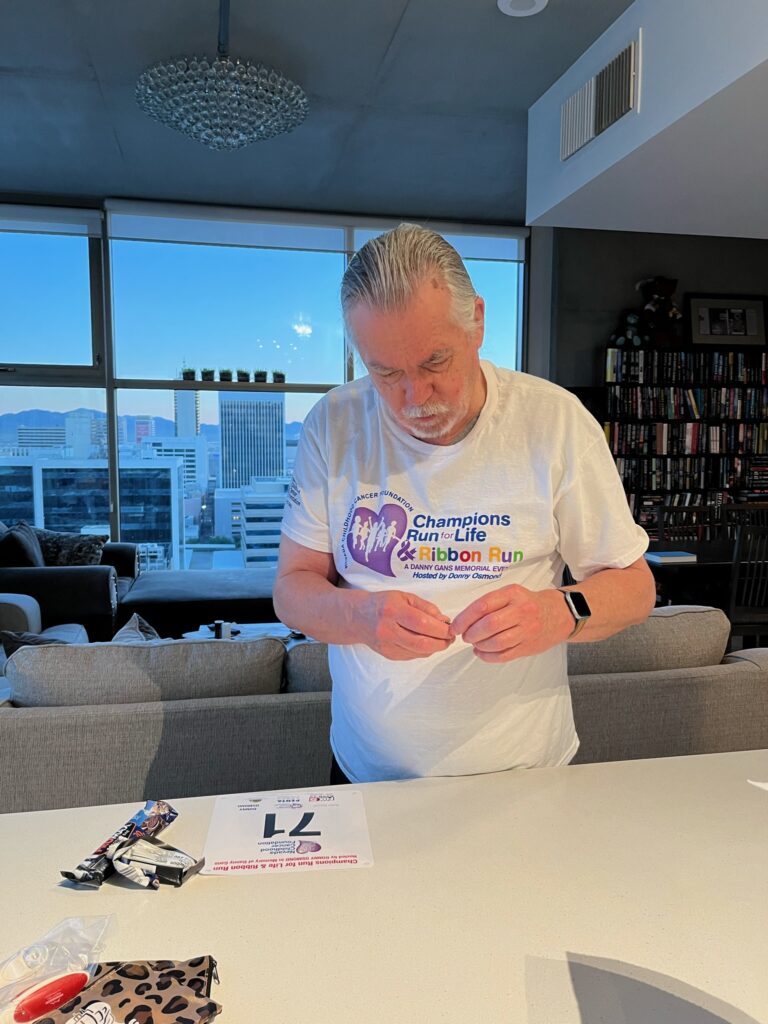 Kris at the run site in southern Las Vegas…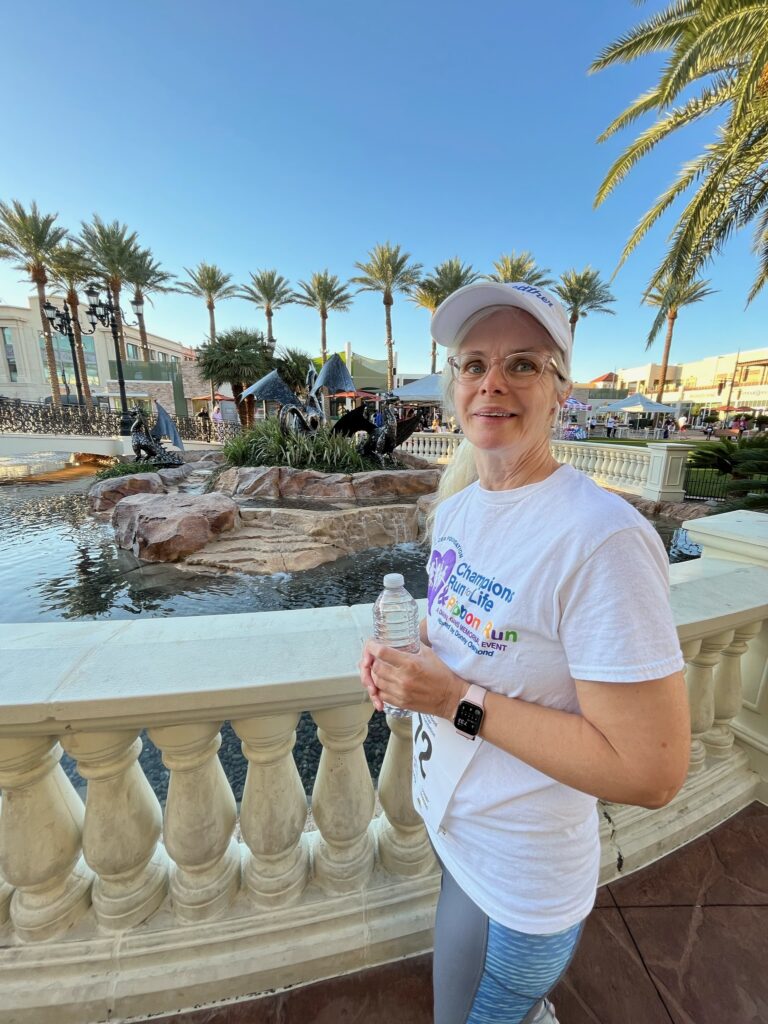 Me crossing the finish line…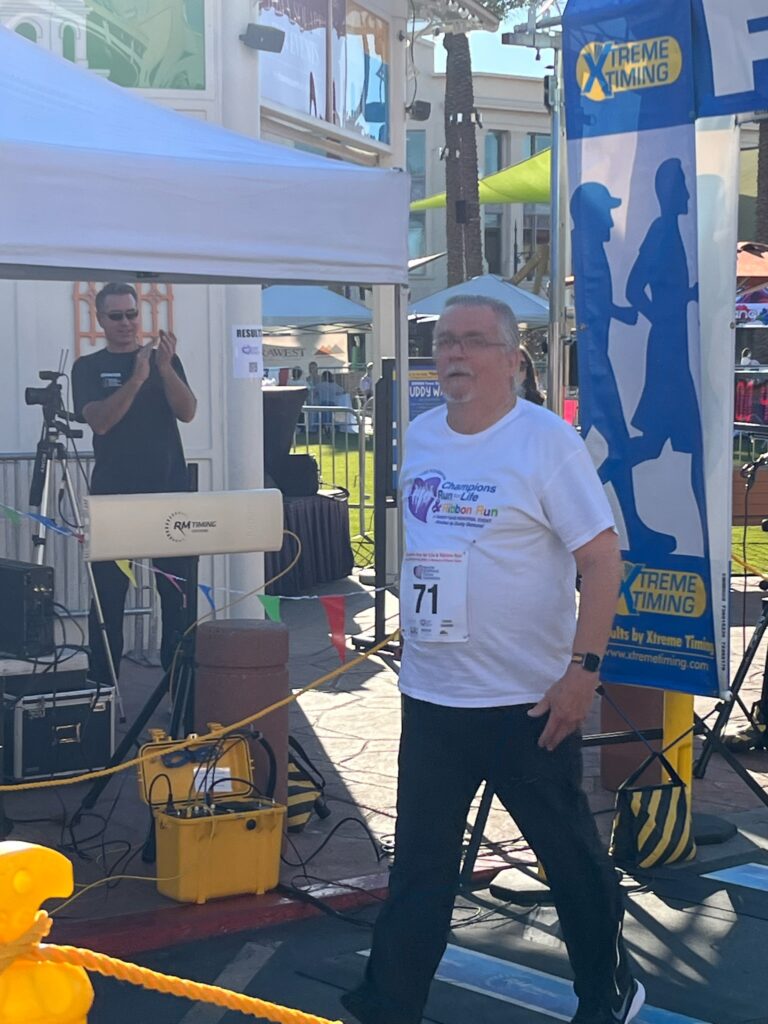 Me trying to pin the second bib on after a long nap…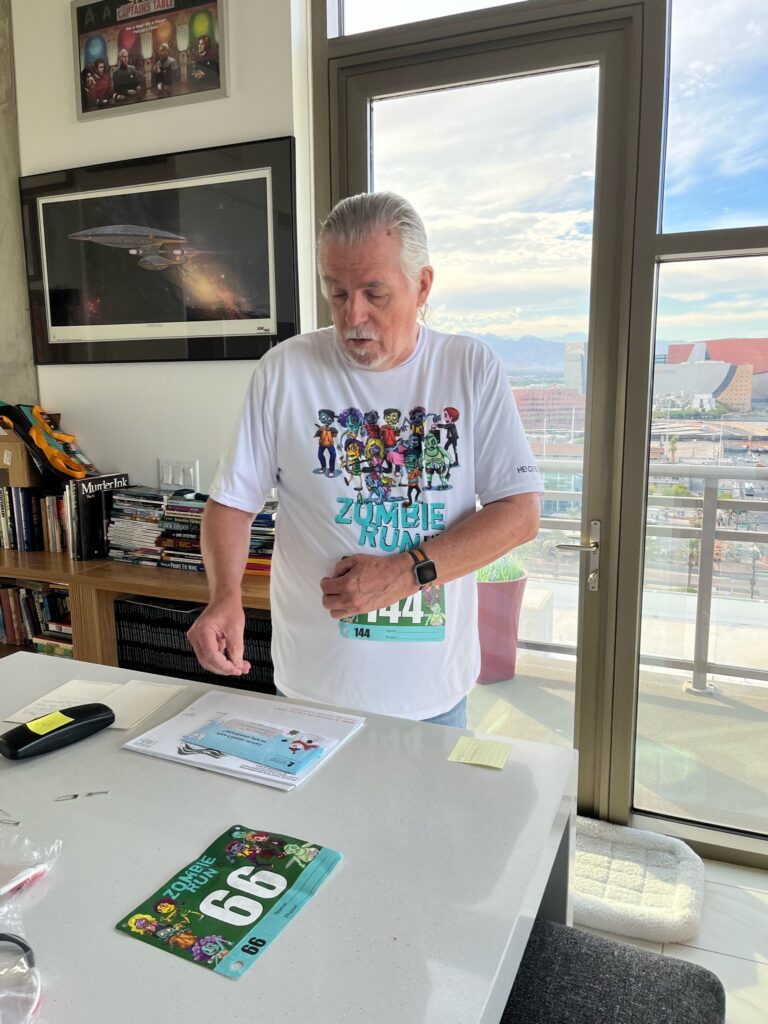 Kris with her second bib on… without damage…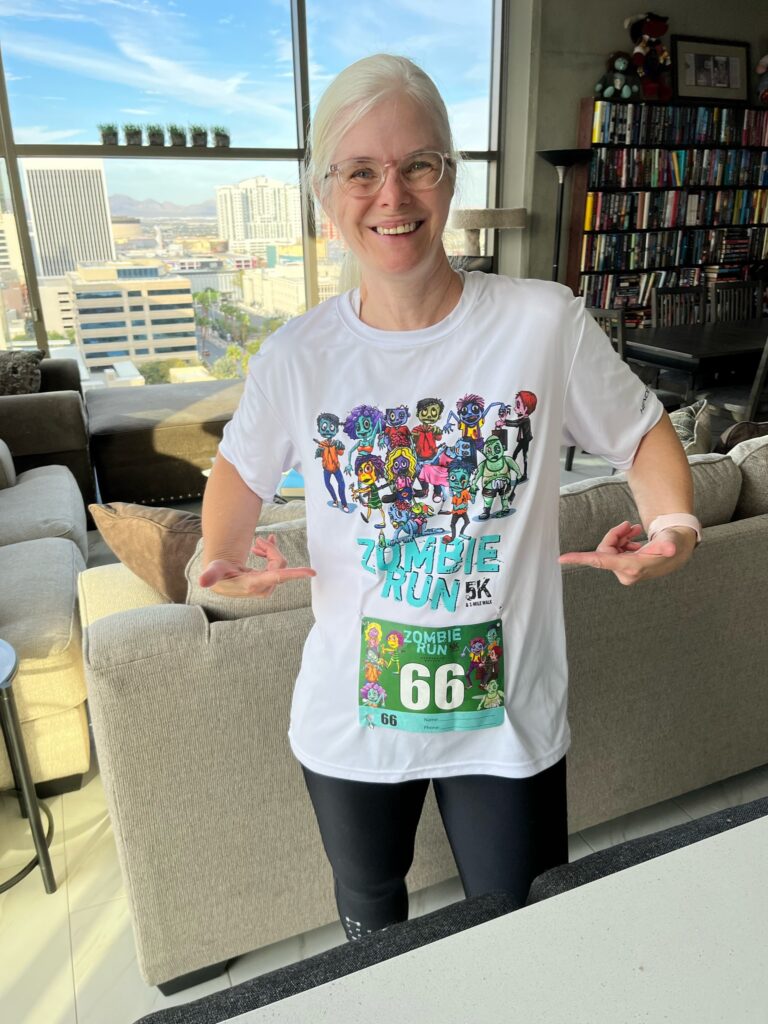 Lisa and I looking beat up crossing the finish line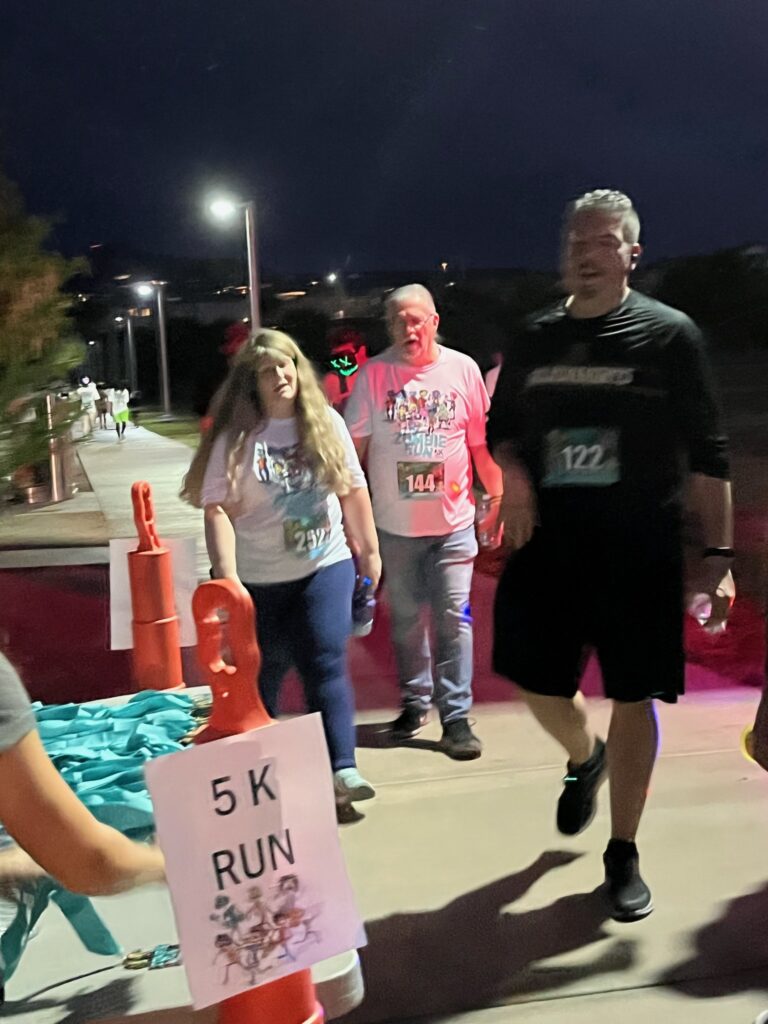 Kris showing the Zombie Run medals from the last three years…