What Was I Thinking? Night One
What Was I Thinking?
Adding in a new feature that will happen every few days for the next two months.
This is me, just yacking from my home office about the running challenge that has just hit the next stage. I have two months until the marathon. So I have today ramped up to seven miles a day of distance and adding in the running slowly. I did just under two miles of actually running in that seven miles.
As you might imagine, this will take some of my focus over the next few months. That's why this new video series.
So as of today, here are the statistics as I start into this next stage.
— I have not missed five miles per day since July 1st, but very little running.
— I have lost just about 17 pounds. (I need to lose about that much still in the next two months.)
— A marathon is 26.2 miles and I have to do it in not much over five hours, since they stop and close-up shop about that point. (Las Vegas strip is where the marathon is happening on November 13th.)
— I will be doing some 12 mile run/walks in October as I ramp up. I have every intent to run/walk this marathon.
— What was I thinking deciding to do this? (Head-shaking.)
———–
My First Newsletter Headed Your Way.
That's right, this is a first. I had so many nifty things going on with writing and publishing and Kickstarter and bundles, I had to actually move to getting out a newsletter. I hope to do one about every month. Thanks to those of you who signed up. I promise not to overuse it. (Once in eight months sort of fits that I would suppose. (grin))
————
Star Fall Is Out.
I talked about this last night but wanted to say it again tonight…
That book is now available as I promised it would be two weeks ago when I finished it. The official publication date isn't until November, but at the moment it is available in a fantastic bundle called The Extreme Science Fiction Bundle.
Also notice that in this bundle there is a fantastic Retrieval Artist novel called Extremes by Kris.
And also an amazing volume of Fiction River: Risk Takers. I edited that and it is a fantastic example of a Fiction River volume. Grab the bundle, check out Risk Takers, and then check out the last four days of the to get not only deals on Fiction River subscriptions, but deals on online workshops and lectures.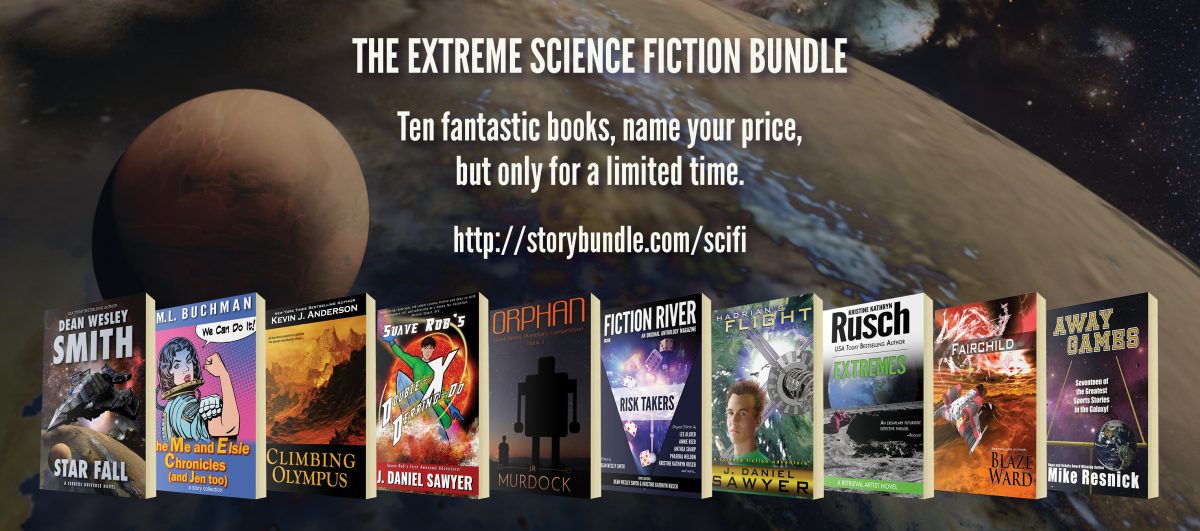 ——————–
New Workshop and New Schedule
October workshops all have room. Lots of room.
Any questions about the new Point of View Online Workshop feel free to ask. It's going to be a really fun one.
——————-
The Writing of Starburst: A Seeders Universe Novel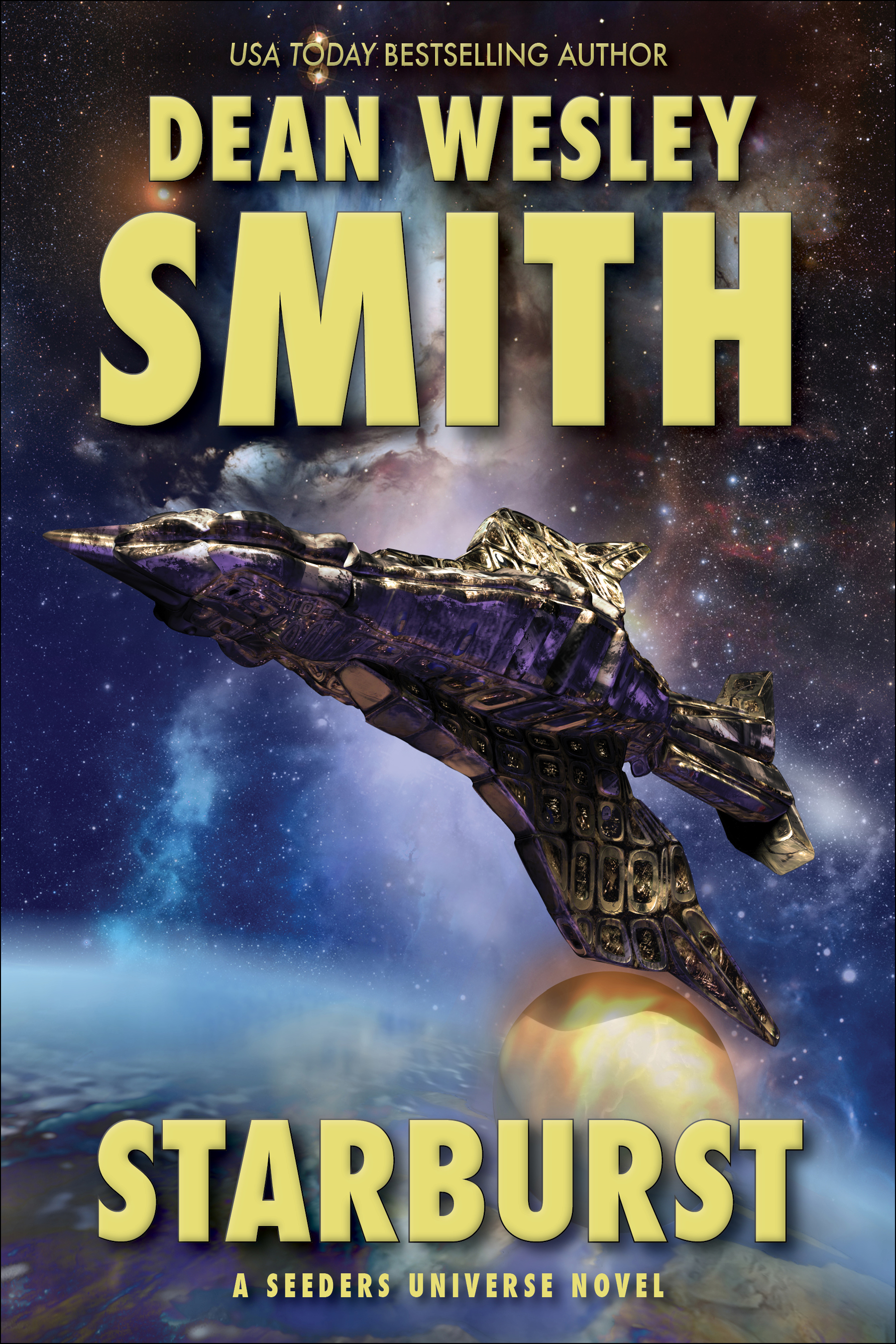 Didn't get much done tonight on the book, but I did write on it. But will include what I did tomorrow night in the total.
Day 1… 2,000… Total so far… 2,000 words
Day 2… 1,000… Total so far… 3,000 words
——————-
Four Days Left
On the Fiction River Kickstarter subscription drive
Stunning how well it is doing. We actually hit the third stretch goal yesterday. Thank you, everyone!!
That means that everyone who is supporting the Kickstarter subscription drive will get three extra books now. And with five days left, we would love to get to that 4th extra free book for all supporters. So pass the word if you don't mind.
——————-
Totals For Year 4, Month 2, Day 15
Writing in Public blog streak… Day 1,092
Over 10,000 steps streak… Day 77
Over 7 miles streak… Day 1
Running Miles This Month… 6 miles
Total Miles This Month… 77 miles
— Daily Fiction: 00 original words. Fiction month-to-date: 3,000 words
— Nonfiction: 00 new words. Nonfiction month-to-date total: 800 words
— Blog Posts: 400 new words. Blog month-to-date word count: 5,100 words
— E-mail: 11 e-mails. Approx. 600 original words. E-mails month-to date: 222 e-mails. Approx. 14,400 words
— Covers Designed and Finished: 0. Covers finished month-to-date: 0 Covers
———-
— Year of Short Fiction Goal: 120 stories (July 1st to June 30th). Stories finished to date: 8 stories.
— Yearly Novel Goal: 12 Novels. Novels finished to date: 2 novels.
——–
You can support this ongoing blog at Patreon on a monthly basis. Not per post. Just click on the Patreon image. Thanks for your support.