Three Days Left!
The only has three days left. And we are working towards our fourth stretch goal. Going to take a push to get it, but possible.
What is in the subscription drive? Discounted subscriptions, of course, on Fiction River and Fiction River Presents. Both electronic and paper. And for the first time we are even offering lifetime subscriptions.
We are also offering a package of writing books. And discounted lectures and discounted online workshops. And you can even get me to write you or your friends into three short stories to be in Fiction River.
Since we are offering the stretch goals for anyone supporting this subscription drive, everyone already gets a free electronic copy of Fiction River plus two special projects. If we hit the fourth stretch goal, that will add in a fourth free book for all supporters. Nifty, huh?
Just click on the image on the right to go to the Kickstarter Fiction River subscription page. And thanks for all the support.
———–
Star Fall Is Out.
I talked about this the last couple of nights but wanted to say it again tonight…
That book is now available as I promised it would be two weeks ago when I finished it. The official publication date isn't until November, but at the moment it is available in a fantastic bundle called The Extreme Science Fiction Bundle.
Also notice that in this bundle there is a fantastic Retrieval Artist novel called Extremes by Kris.
And also an amazing volume of Fiction River: Risk Takers. I edited that and it is a fantastic example of a Fiction River volume. Grab the bundle, check out Risk Takers, and then check out the last four days of the to get not only deals on Fiction River subscriptions, but deals on online workshops and lectures.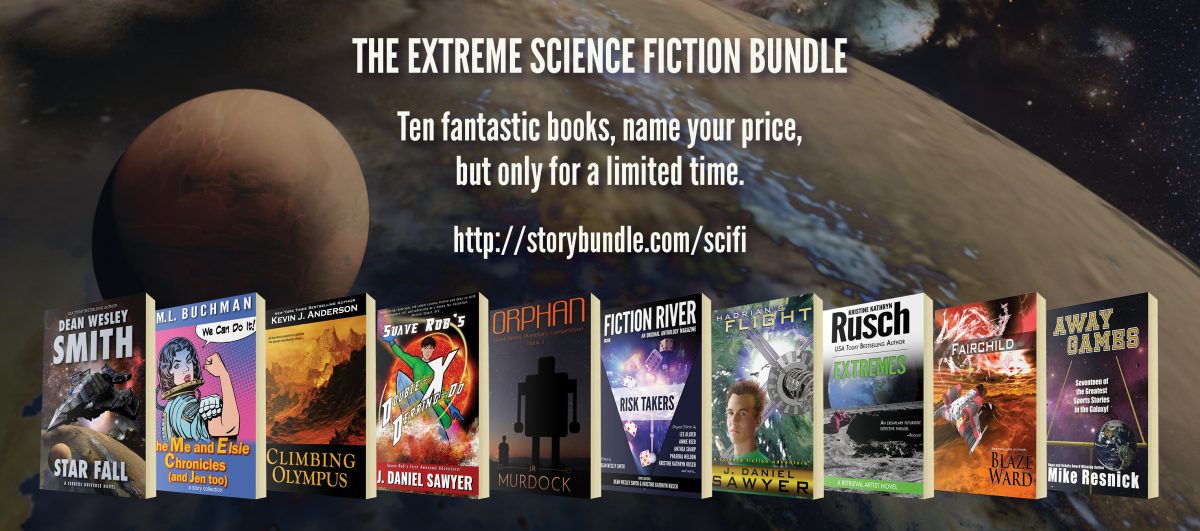 ——————–
New Workshop and New Schedule
October workshops all have room. Lots of room.
Any questions about the new Point of View Online Workshop feel free to ask. It's going to be a really fun one.
——————-
The Writing of Starburst: A Seeders Universe Novel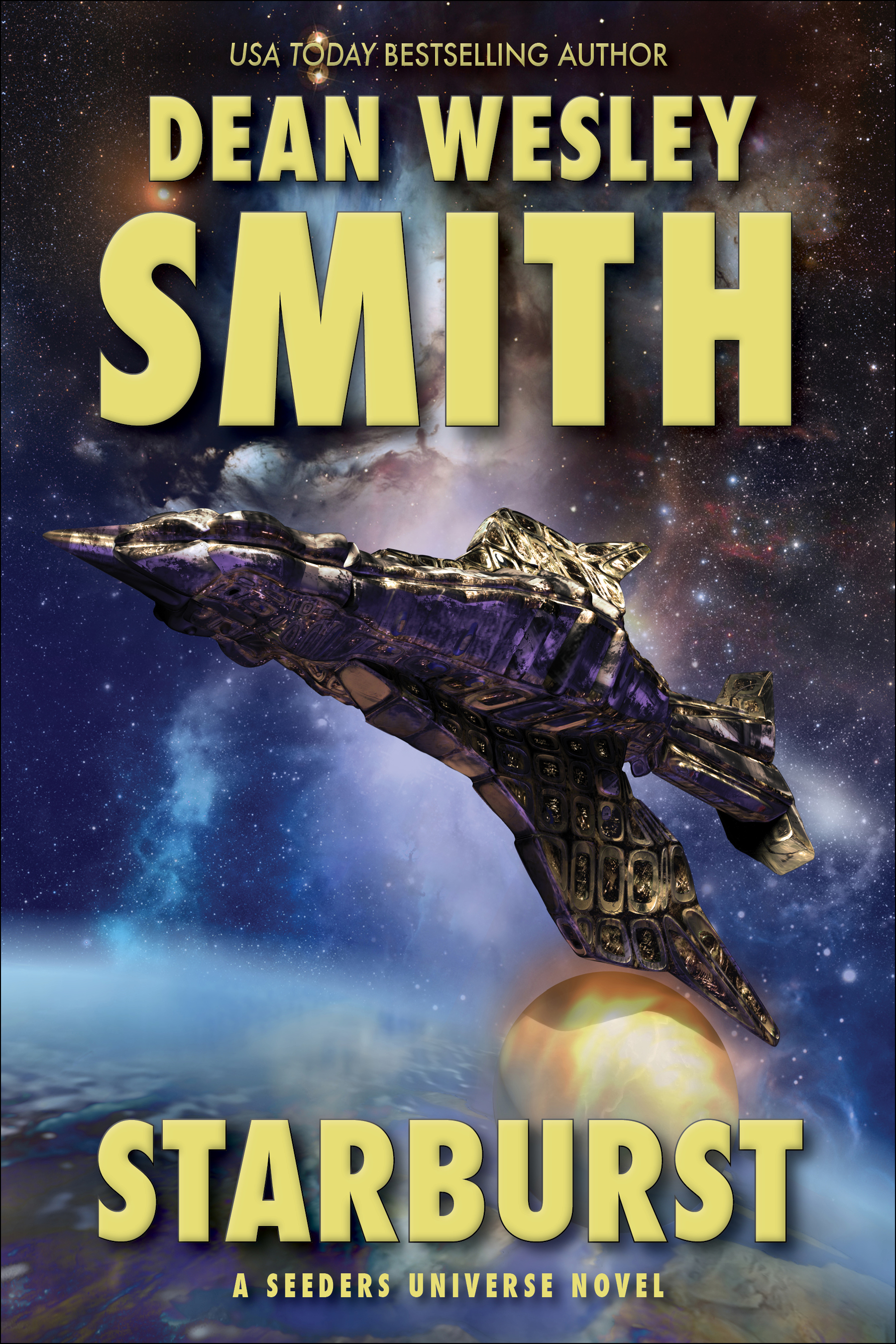 Didn't get much done tonight on the book, but I did write on it. But will include what I did tomorrow night in the total.
Day 1… 2,000… Total so far… 2,000 words
Day 2… 1,000… Total so far… 3,000 words
———————–
Running/Walking Daily Update
Hit the seven miles again today with no real running. At the moment, as I ramp up, I need to do the running every-other-day. So tomorrow.
And wow does walking, even quickly, for seven miles, take time. I got to get to running just to cut down the time I am spending. But when I started this in July 5 miles almost killed me. Now that feels easy, so I am on right track.
Lost one more pound as well.
——————-
Totals For Year 4, Month 2, Day 16
Writing in Public blog streak… Day 1,093
Over 10,000 steps streak… Day 78
Over 7 miles streak… Day 2
Running Miles This Month… 6 miles
Total Miles This Month… 84 miles
— Daily Fiction: 00 original words. Fiction month-to-date: 3,000 words
— Nonfiction: 00 new words. Nonfiction month-to-date total: 800 words
— Blog Posts: 300 new words. Blog month-to-date word count: 5,400 words
— E-mail: 8 e-mails. Approx. 300 original words. E-mails month-to date: 230 e-mails. Approx. 14,700 words
— Covers Designed and Finished: 0. Covers finished month-to-date: 0 Covers
———-
— Year of Short Fiction Goal: 120 stories (July 1st to June 30th). Stories finished to date: 8 stories.
— Yearly Novel Goal: 12 Novels. Novels finished to date: 2 novels.
——–
You can support this ongoing blog at Patreon on a monthly basis. Not per post. Just click on the Patreon image. Thanks for your support.