Actually the Run Was Fun…
Then I got home and couldn't load the first assignment to the Anthology workshop group list. So after giving it some time and a dozen different tries, I created an entire new workshop on Teachable that no one could see but the people I sent direct links to it.
And I put the first assignment in the anthology workshop there. Did a cover for it and everything.
And just about as I was about to start emailing everyone in the workshop with the code, I tried one more time and ended up loading the assignment.
So if anyone in the anthology workshop has not gotten the first assignment, please let me know.
A hour plus I will never get back.
But earlier in the evening I had fun doing a 5K fun run. Nothing like 3,000 plus people all in pajamas. Lots of cute kids and dogs also in pajamas. The run was around the Las Vegas Motor Speedway, under the grandstands that had been decorated with amazing Christmas Light decorations. I did a lot of walking enjoying the amazing lights, so my time wasn't that fast and I didn't care.
And then a great dinner with Steph and Val and Chris and Steve York. Steph and Val ran the run with us, Chris and Steve had planned to, but got in too late.
Super fun. Here are some pictures as promised. I would not put on pajamas for this (don't own any, actually), but Kris made me put on a Santa hat. And yes, the weather was that good.
Me and Kris in our Santa hats.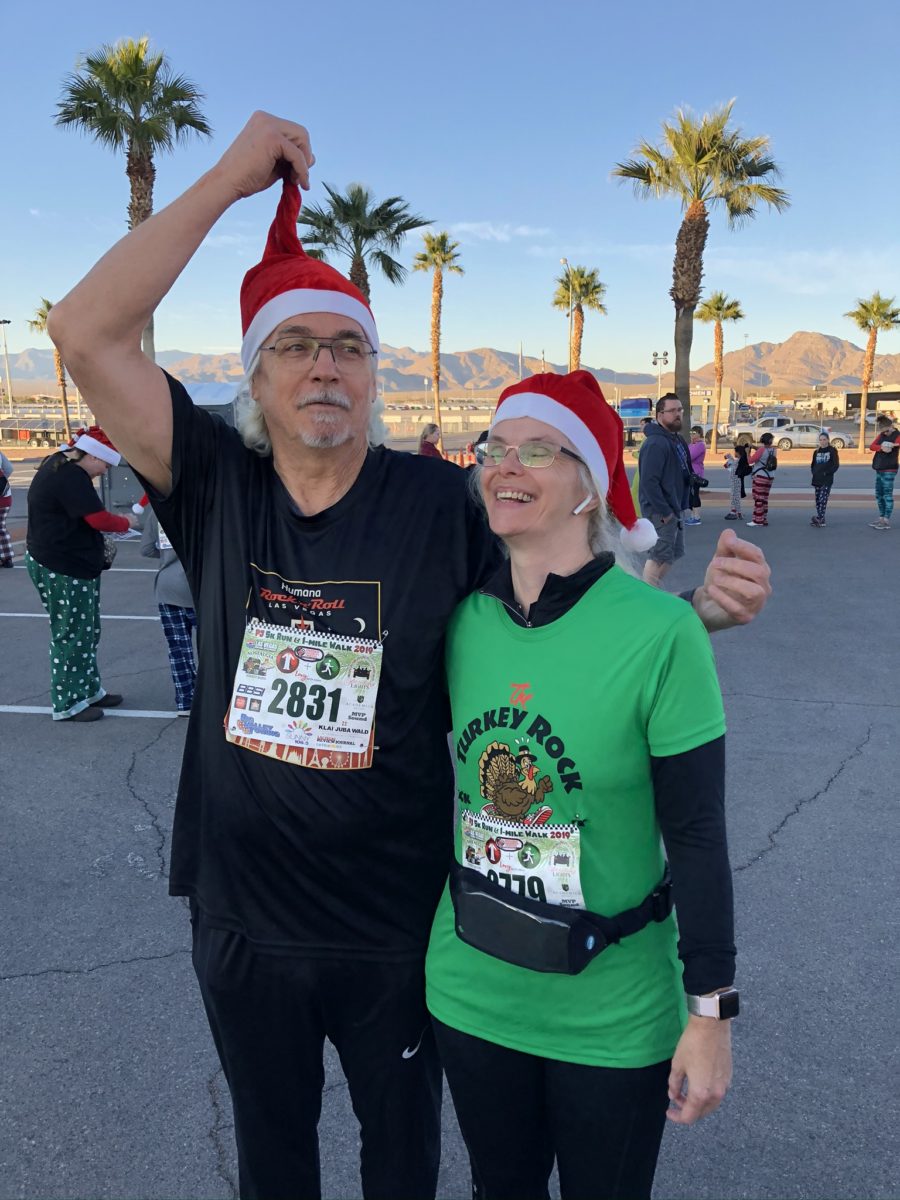 Kris and her finisher's medal and a fake dog. Six billion regular dogs in the run, but Kris had to find a fake one.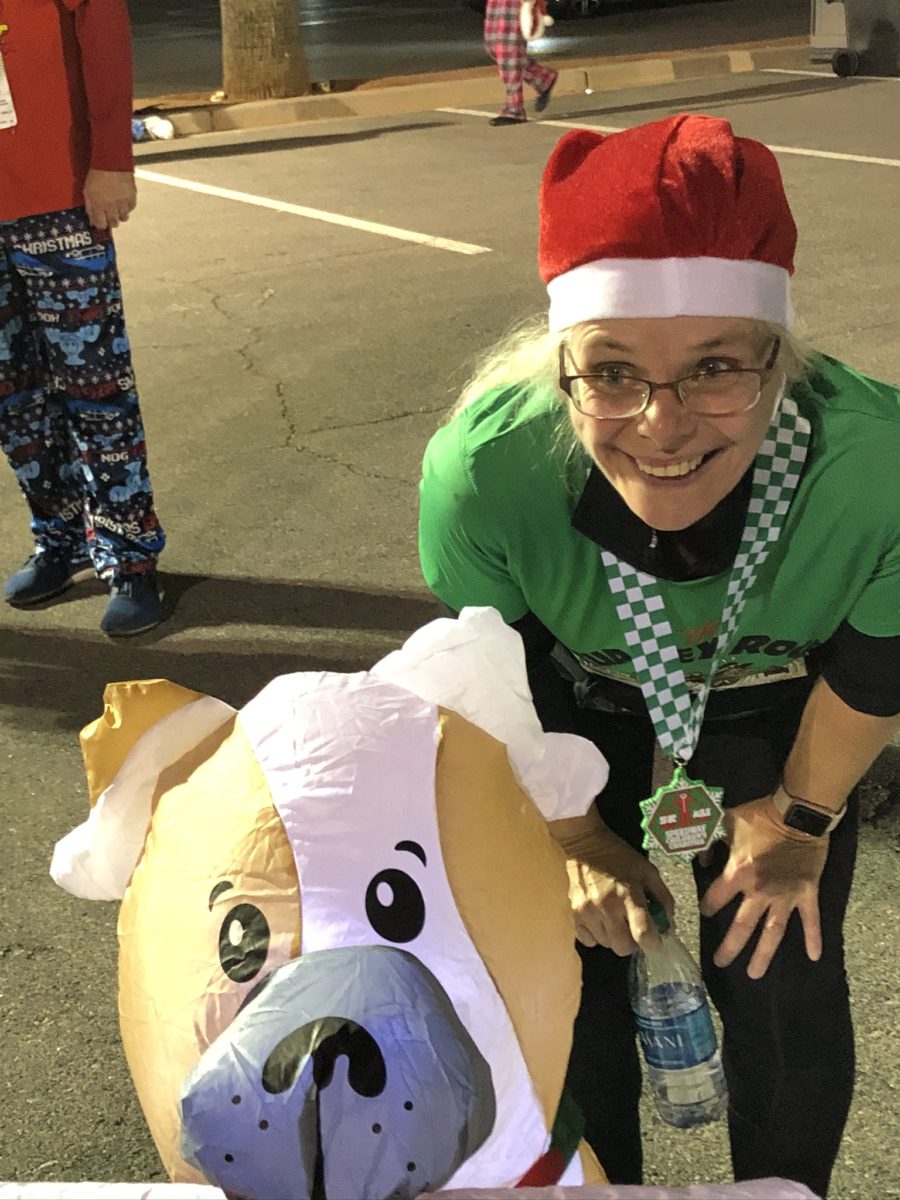 Kris, Steph, and Val. Some writing talent in that photo. Wow. And a real dog behind them.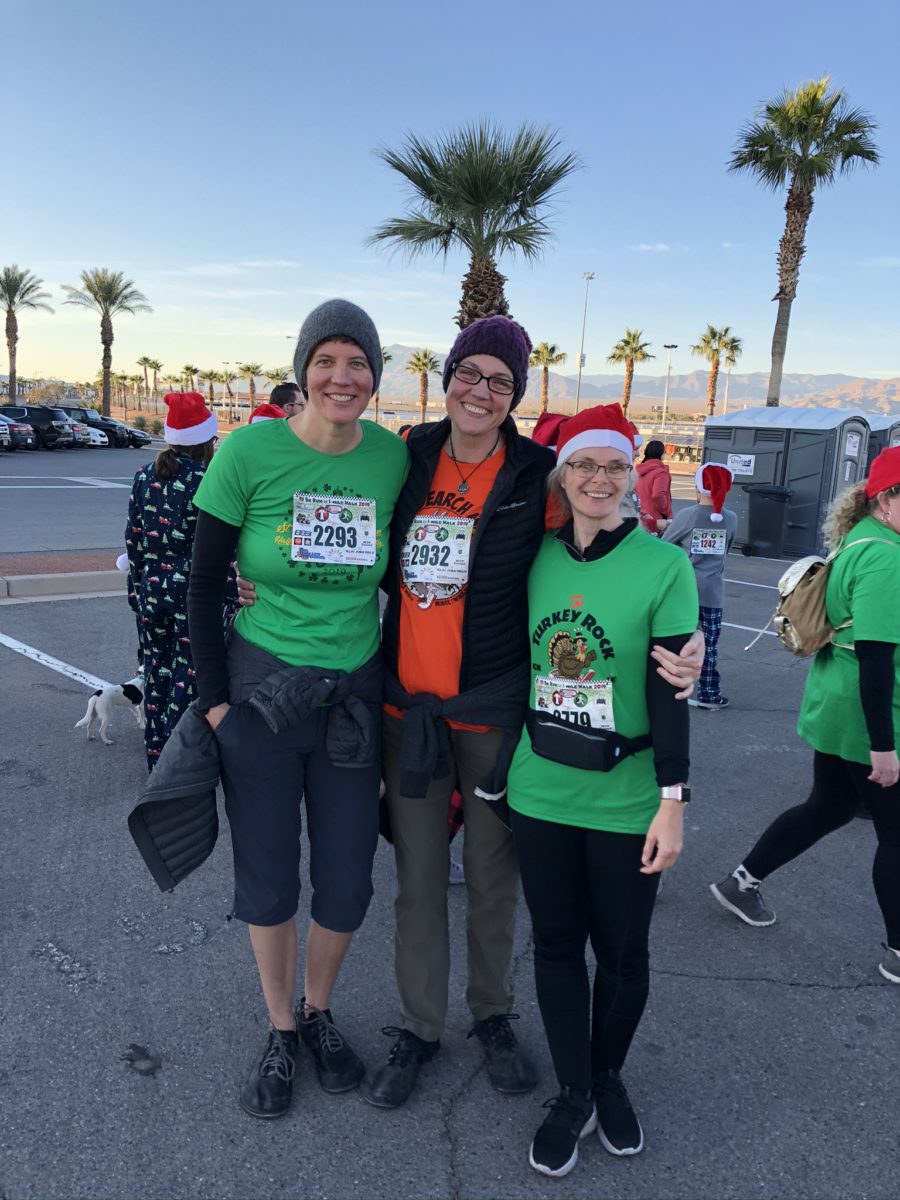 Steph and Val with Tennis Elvis. (Not kidding. This is Vegas, after all.) Notice the kids and strollers behind them. I love the little girl in the sunglasses and purple pajamas.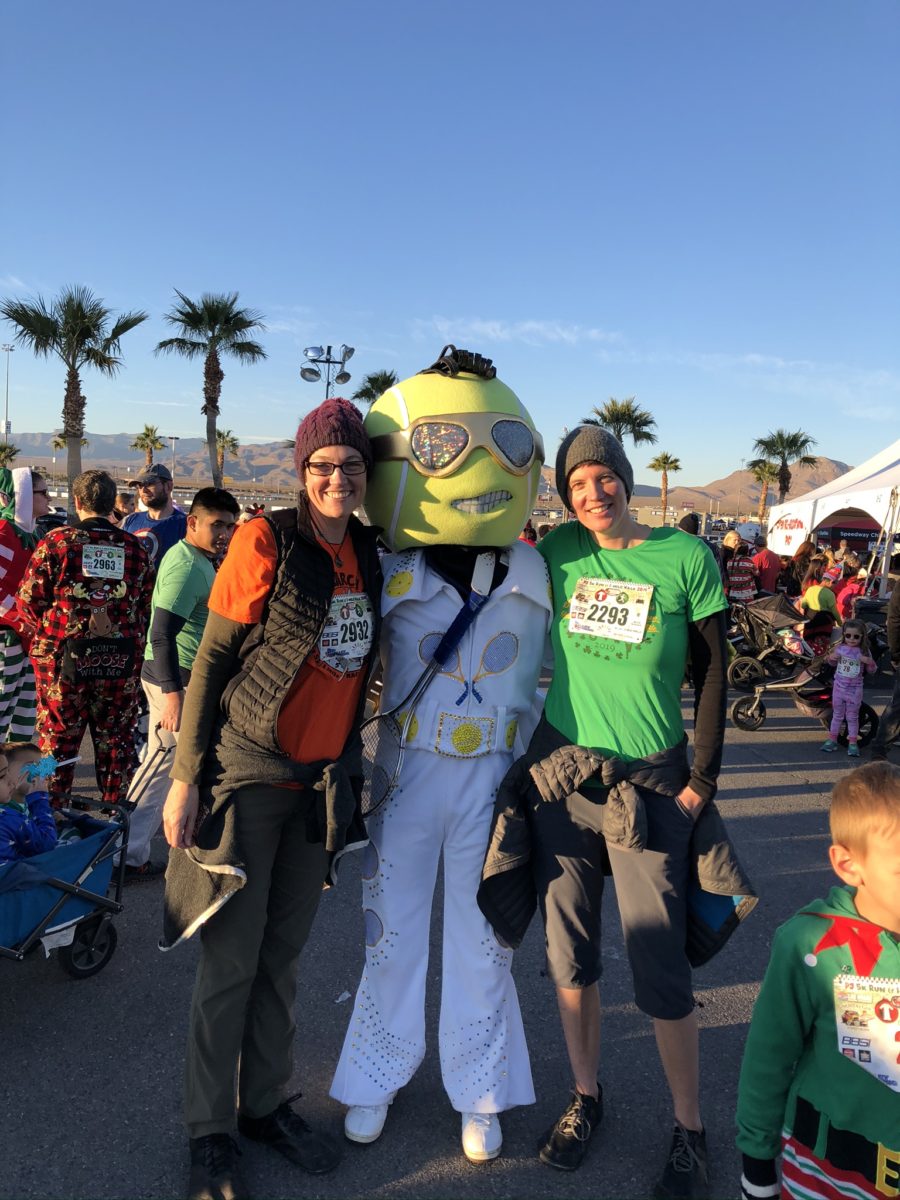 Me and Kris on a giant bear with our finisher's medals. Don't ask how that bear was holding me up.