Topic of the Night: Writing a Novel in Seven Days: Chapter Six
WRITING A NOVEL IN SEVEN DAYS
Chapter Six: Day Three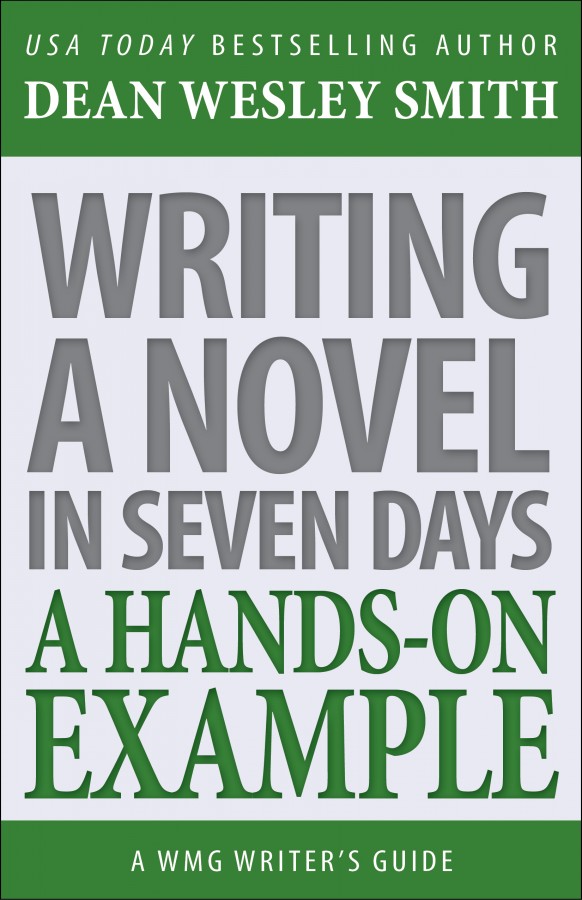 The Challenge is Simple.
Day One: 3,000 words.
And then each day after that add 1,000 words to the amount needed. Seven days, if my math is right, I will have a 42,000 word novel.
3,000… 4,000… 5,000… 6,000… 7,000… 8,000… 9,000 words.
7 Days.
Day Three
Once again made my goal for the night. Barely.
Counting 3,000 words for Day One and 4,000 words for Day Two, and 5,000 words for Day Three, I needed to be at 12,000 words or beyond. Hit that once again.
I had 1,800 words in the bank before today but didn't want to use the words today and it worked out that I didn't.
The Day
I figured today was going to be a tough day and I was right. Rolled out at noon and managed to get to WMG offices by 1 p.m. Worked there for a short time getting things ready and then the movers arrived at 2 p.m. and we headed to pick up some store fixtures from another store going out of business.
That's it now. We almost have all fixtures for the new store. Now the real fun starts with all the inventory.
Got the move all done in about two hours. Then I worked for another hour to get it all straightened around. Then I worked on workshop stuff in my office until 7 p.m.
Home for a quick nap, then cooked dinner.
Got in here to do workshop assignments by 9 p.m., about what I was hoping.
Got all that done by 11 p.m. So about 9 hours of work today taking out the fifteen minute nap and short dinner. Add in how long it will take me to write these two blogs and it will be ten hours for the day total. As expected.
Then finally for the night I got back to the novel The Idanha Hotel: A Thunder Mountain Novel.
First Session:
11 p.m. I started and managed 1,250 words before taking a break to go watch part of The Voice. About one hour of writing.
Second Session:
Back in here around 1:15 a.m. and managed 1,300 words by 2 a.m.  Just smoking along. One of my faster sessions ever I think.
Third Session:
Then the novel took a right turn once again (now a very, very long ways from the original short story) and it took me until 3 a.m. to get the next 1,200 words.
Fourth Session:
Short break, then 1,150 words by 3:45 a.m.
Fifth Session:
One more short break and then did another 700 words before calling it a night at 4:15 a.m.
So I got 5,600 words, bringing the novel to 14,400 words total so far.
I needed to be at 12,000 words after today, so I have 2,400 words in the bank at the moment on the challenge.
But now the numbers of words needed each day start to climb into a much larger area.
How Am I Feeling at This Point?
Exhausted.
Today was a very crazy and busy day and from noon onward until now at right before 5 in the morning I have stayed focused. Had to or the day would have gotten away from me.
And that's one of the advantages of this kind of challenge. It keeps you focused on the writing. Without the challenge, I doubt I would have gotten many words done today at all. So a win all the way.
The Writing of The Idanha Hotel: A Thunder Mountain Novel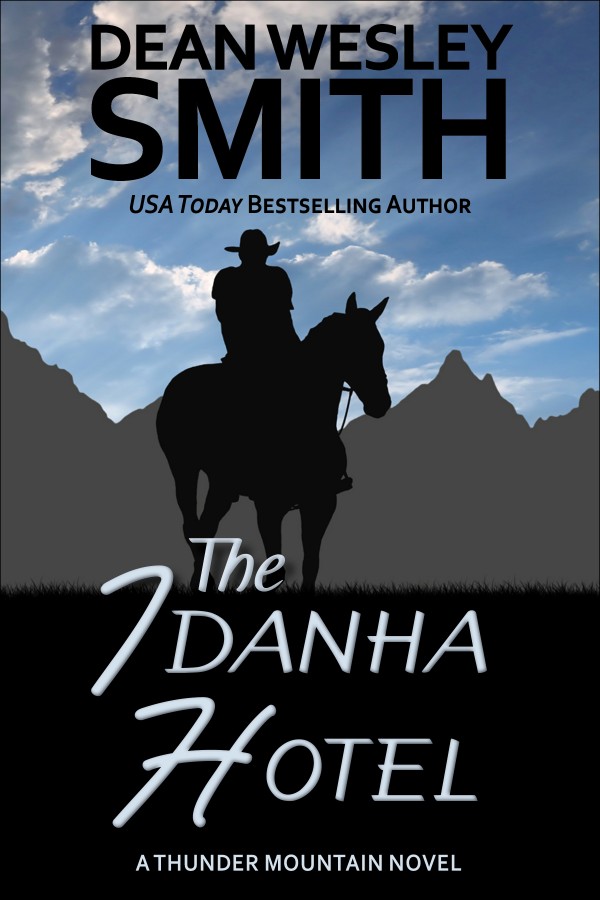 Day 1.. 3,700 words.  Total words so far… 3,700 words.
Day 2.. 5,100 words.  Total words so far… 8,800 words.
Day 3.. 5,600 words.  Total words so far… 14,400 words.
—
The Day in Summary
10 hours of work at other things counting the hour to write this chapter and other blog post.
4.5 hours of writing to get 5,600 words.
Just about 14.5 hours for the day total. The rest of the time was napping, watching television, eating dinner and other regular life things.
Onward to Day Four.