Topic of the Night: Writing a Novel in Seven Days: Chapter Five
WRITING A NOVEL IN SEVEN DAYS
Chapter Five: Day Two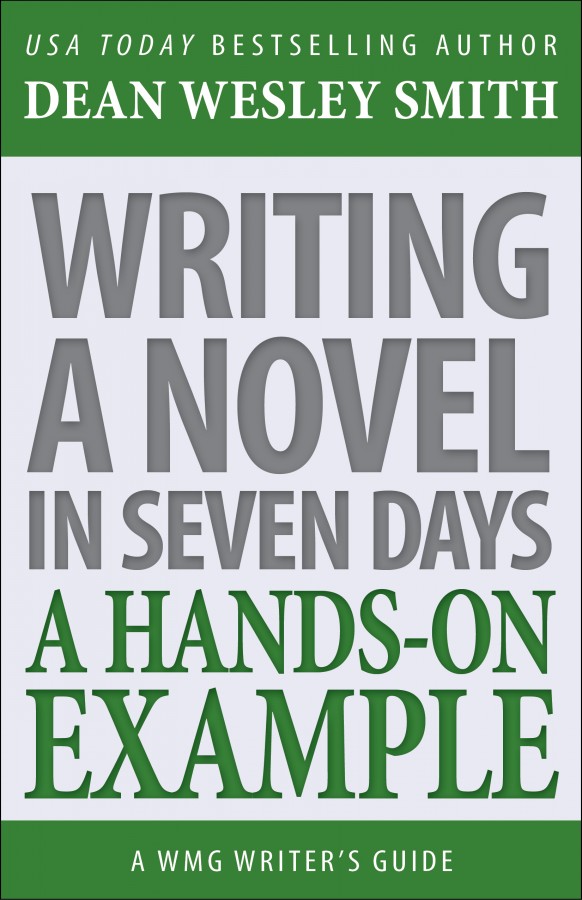 The Challenge is Simple.
Day One: 3,000 words.
And then each day after that add 1,000 words to the amount needed. Seven days, if my math is right, I will have a 42,000 word novel.
3,000… 4,000… 5,000… 6,000… 7,000… 8,000… 9,000 words.
7 Days.
Day Two
Once again made my goal for the night. Counting 3,000 words for Day One and 4,000 words for Day Two, I needed to be at 7,000 words or beyond. Hit that.
The Day
Managed to crawl out of bed around 12:30 p.m. and get to the grocery store and then to WMG Publishing before 2 p.m. to open up the doors for the normal writer's lunch. We met in the new loft area and it worked fine and then moved down to the new "living room" area and that worked fine as well.
So new layout of WMG seems to be working. Yeah!
Finished lunch a little after 4 p.m. and I worked in my office until 5:30 p.m. on workshop stuff until Kris showed up.
We headed to the mall to get dinner. I had to check in with a store there going out of business that we are buying fixtures from tomorrow afternoon. All set to go with the movers. Nifty display tables and waterfall displays. The new store is almost set for all the stuff to come out of the back room and be priced.
Got home around 7 p.m. and did e-mail, then went to work on workshop stuff, finishing around 9 p.m.
So for those of you counting, basically from 2 p.m. until 9 p.m. I was doing work stuff and other things like a writer's meeting and workshop assignments. Six hours taking out dinner.
Then finally for the night got back to the novel The Idanha Hotel: A Thunder Mountain Novel.
First Session:
I had 3,700 words starting into the evening on the book. So 700 words in the bank as Kris called it.
I managed 900 new words by 9:45 before going to take a nap.
Second Session:
Woke up around 10:30 and got back to writing in about fifteen minutes, getting another 1,000 words by 11:45 before going to watch some television.
Third Session:
Made it back to my writing computer around 1 a.m. and managed 1,100 words by 2 a.m.
Fourth Session:
After a five minute break, went back to writing and got 1,200 words by just a little after 3 a.m.
Fifth session:
Went back after a five minute break and did another 900 words until about 4 a.m.
So stopping at 5,100 words for the day.
8,800 words on the novel total.
So for tomorrow, which I expect to be a long day, I have 1,800 words in the bank. That feels good and this novel is just flying along.
How Am I Feeling at This Point?
In one word: Great!
I love it when the characters of a novel just sort of tell me what to write. Nifty feeling I wish I could bottle.
Although as I told Kris, I haven't had a chance to use any of the short story since I changed the characters almost immediately and everything went sideways on the plot yesterday in the second chapter.
So that short story is going to turn out to be just a jumping off point for the start idea and nothing more. The way it works sometimes.
But overall, so far, I'm feeling great about the challenge and the book. But a ways to go yet. (grin)
—–
The Writing of The Idanha Hotel: A Thunder Mountain Novel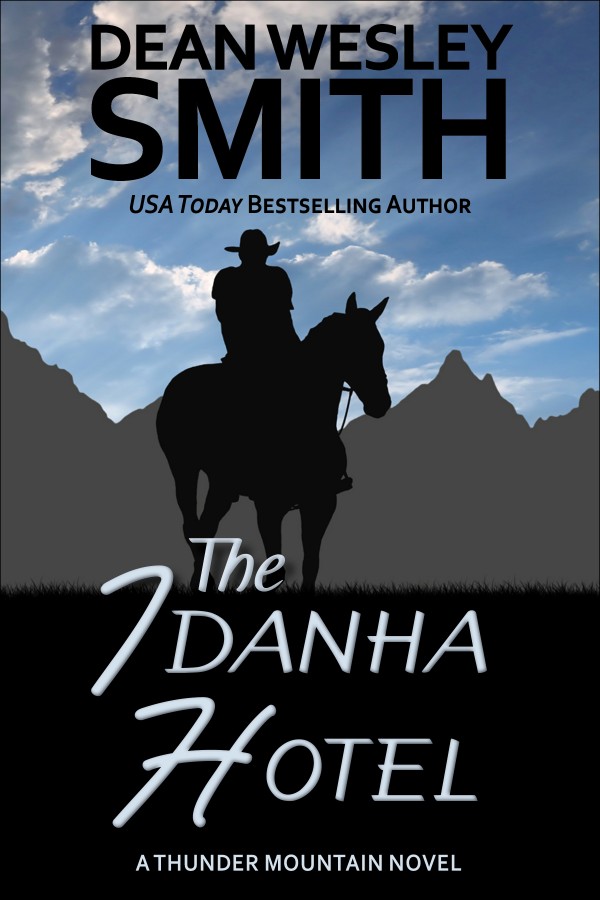 Day 1.. 3,700 words.  Total words so far… 3,700 words.
Day 2.. 5,100 words.  Total words so far… 8,800 words.
—
The Day in Summary
7 hours of work at other things counting the hour to write this chapter and other blog post.
4.75 hours of writing to get 5,100 words.
Just about 12 hours for the day total. The rest of the time was napping, watching television, eating dinner and other regular life things.
Onward to Day Three.