Thirty-One Years Ago Today
I Met Kris 31 Years Ago Today…
I had just left the Nebula Awards ceremony in Berkley and was visiting my father for a day or so in Arizona before heading to Taos, New Mexico for a week-long writer's conference.
12 writers hand-picked by Algis Budry were invited. The workshop was free but on short notice we had to get there on our own, pay our own room, and so on. The instructors were Grand Master's Fred Pohl and Jack Williamson, plus Gene Wolfe and Algis Budrys.
Four of them, twelve newer professional writers. I would have sold anything to make it.
So before I left my father's house (far before cell phones, folks), Algis Budrys called me there and asked me to pick up two writers coming to the conference who had flown into Albuquerque but needed a ride the two hours or so up to Taos.
He gave me the address and the next day I knocked on a door at a home of a writer in Albuquerque and I walked into the living room to meet Kris. That was 31 years ago today. And we were never really apart after that moment.
Today we didn't do much because we plan on celebrating next week. But we did manage to go out to dinner with my best friend and his wife visiting here from Boise and it was a really wonderful dinner.
Happy 31 years, Kris. Thank you for putting up with me for all those years.
Here is a picture taken the first year we met that Kris put on Facebook today. Understand that yes we looked young, but at this point there were already three marriages behind us. I was 36 in that picture and she was 26. And yes, we still got carded.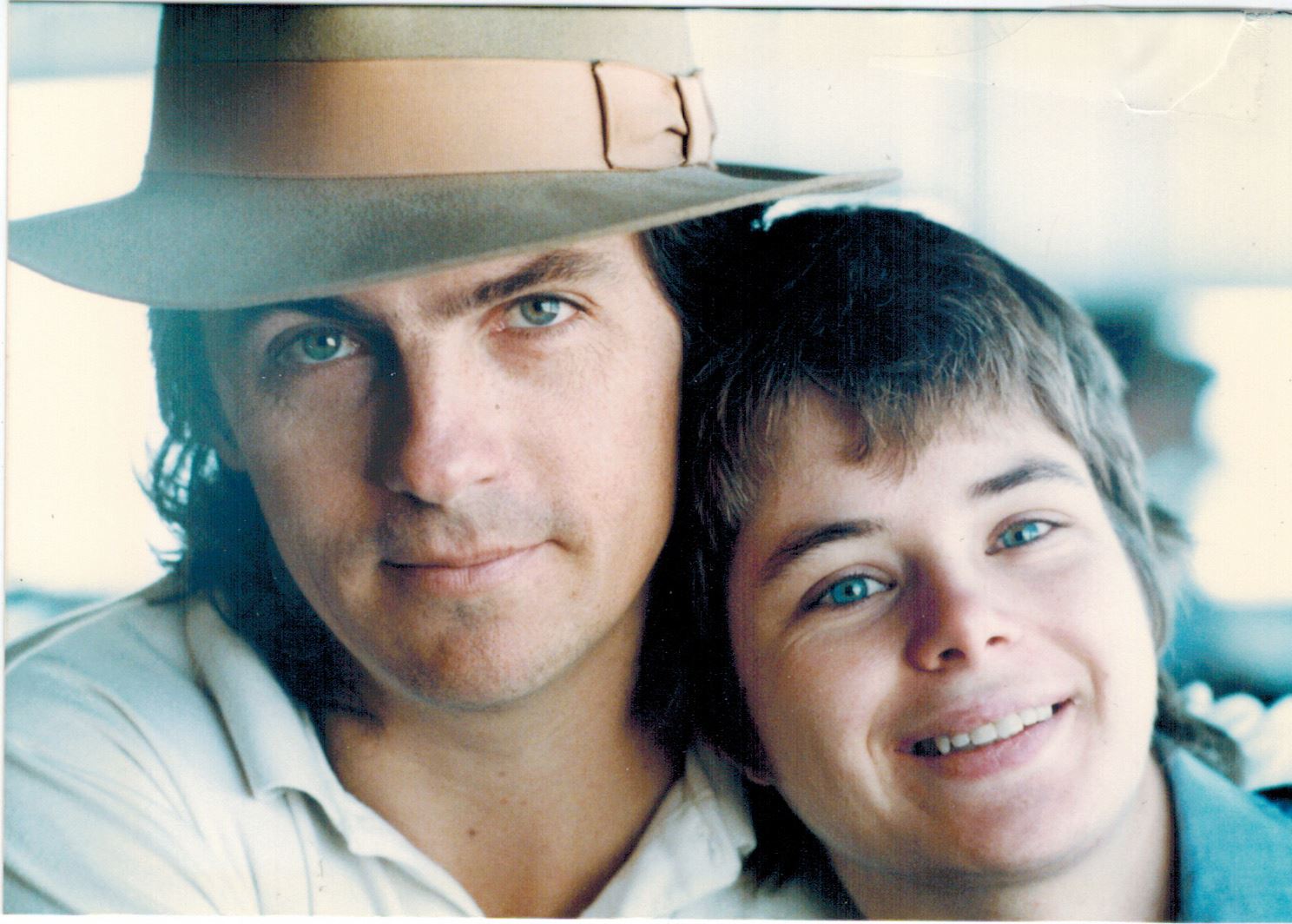 —————-
Writing and a Workshop Idea
Actually got back to the book tonight and managed just under 2,600 words. Thing is flowing.
Also today I had a long talk with another professional writer about the implications of the IP appraisal stuff I talked about in the chapter of The Magic Bakery yesterday. His worry, and mine as well, was the implication of this fairly new practice on estates and valuation of IP in estates.
And how writers, if they do not understand what they are doing, can really destroy their heirs with estate taxes because of this new, growing trend.
So in a comment to a question on the post, I said this…
—
"I actually think Kris and I need to do an ADVANCED, ADVANCED BUSINESS STRENGTHS WORKSHOP. We could have in it cover areas as this IP evaluation, IP in trusts for estates, movie negotiations, shopping agreements, profit/loss concepts in publishing, corporation valuations and tax shelters, and so on. We cover a bunch of this in different ways in the Master Business Class here on the coast, but not everyone can make it to the coast."
—
Well, I got a number of comments about people being interested. So I talked with Kris about it and she thought it would be a good idea as well. But it would be very, very complex.
However, it would be mostly a complete awareness workshop. Are you aware you can do this… and this is what you will get if you do…. and here is how to do it when the time comes…
So many of the concepts in this workshop would be difficult, at best, to grasp. Just the movie negotiations alone could make you crazy.
And another issue is that most writers have no belief in the fact that they might actually need some of this stuff because only people who make money need some of this stuff.
Well… I suppose, except what happens in ten years this IP valuation is common and you die and your estate goes into probate and the stories you wrote that now have 70 years of life in them are valued at millions, even though you only made a few thousand a month off them. Oh, oh…
Do you know right now, right off the top of your head, what you would need to do to make sure that didn't happen to your kids or heirs?
Not even counting all the wonderful stuff you can do with a corporation if you understand it.
So an idea for a workshop. A few have replied in the comments they would be interested in this kind of really, really advanced awareness workshop? Just let me know. No commitment. Just wondering if Kris and I should spend the time on this one.
JUNE ONLINE WORKSHOPS…
All have openings at the moment. Information at
www.wmgpublishingworkshops.com
Any questions at all, feel free to write me. And if you are confused as to which workshop to take first, we have a full curriculum posted on its own page.
Class #51… June 6th … How to Edit Your Own Work
Class #52… June 6th … Point of View
Class #53… June 6th … Writing Mysteries
Class #54… June 6th … Speed
Class #55… June 6th … Teams in Fiction
Class #56… June 7th … Depth in Writing
Class #57… June 7th … Expectations (Writing on the Rails)
Class #58… June 7th … Character Development
Class #59… June 7th … Writing Secondary Plot Lines
Class #60… June 7th … Advanced Depth
———
MAJOR WRITING BUNDLE
Just leaving this post here because this only has about a week left. Don't miss this one.
Amazing stuff for only $15 or $20 bucks.  And AbleGamers is the charity on this bundle, which is one of the best causes I have ever seen.
Authors in this are Mary Buckham, Tonya D. Price, Kristine Kathryn Rusch, Lawrence Block, me, Maggie McVay Lynch, Leah Cutter, Chuck Heintzelman, and Joanna Penn. Plus a $50 lecture from WMG, a discount to get Jutoh, and a discount to all the stuff at a Writer's Cafe.
You can get it all for $15.00 or $20.00 and give some to AbleGamers. If you are serious about learning your craft and business of writing, this is about as cheap as it comes, folks.
—————
The Writing of HEAVEN PAINTED AS A SUNSET: A Ghost of a Chance Novel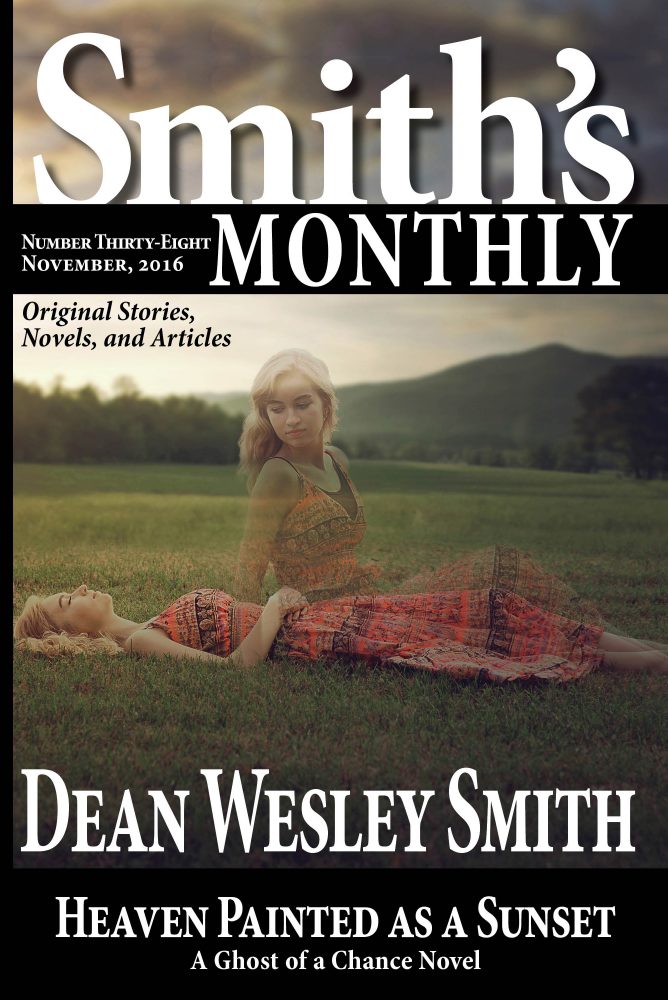 Left off on January 5th before writing the book in Las Vegas. Left off at 28,500 words.
Cut back to 16,500 word mark. Restarted. 
 Day 1 (of restart)… Words written… 1,100.  Total so far… 17,600 words.
 Day 2… Words … 2,600.  Total so far… 20,200 words.
 .
—————-
Tracking Running… May 4th, 2017
5 miles. No running.
Weight 195. (Goal 170)
Month to date distance: 19.5 miles
————–
Tracking Word Counts… May 4th, 2017
Totals For Year 4, Month 10, Day 4 (Year started August)
Writing in Public blog streak… Day 1,323
— Daily Fiction: 2,600 original words. Fiction month-to-date: 3,700 words  
— Nonfiction: 00 new words. Nonfiction month-to-date total: 00 words 
— Blog Posts: 800 new words. Blog month-to-date word count: 3,300 words
— E-mail: 20 e-mails.  Approx. 1,100 original words.  E-mails month-to date: 112 e-mails. Approx. 8,100 words
— Short Fiction Goal: 120 stories (July 1st to June 30th). Stories to date: 38 stories.
— Novel Goal: 12 Novels. Novels finished to date: 5 novels.
———-
You can support this ongoing blog at Patreon on a monthly basis. Not per post. Just click on the Patreon image. Thanks for your support.