Completed the 10K… (6.2 mile run)
It wasn't pretty, but I did it.
Actually, the course turned out to be 3.1 miles uphill to start, and it turned out to be a ton warmer than I expected. All desert and concrete. So I got overheated, which for a person with my heat history, is not a good thing. And the hill made it harder for a person like me who is still too heavy.
I managed to stay hydrated just fine and slowed down some to even walking and running, so didn't hit the time I was hoping for. But finished alive and without heatstroke. Win.
So here are some pictures.
Kris trying to calm Gavin down at sunrise in our breakfast nook looking out over downtown Vegas. He was mad that we were up and leaving.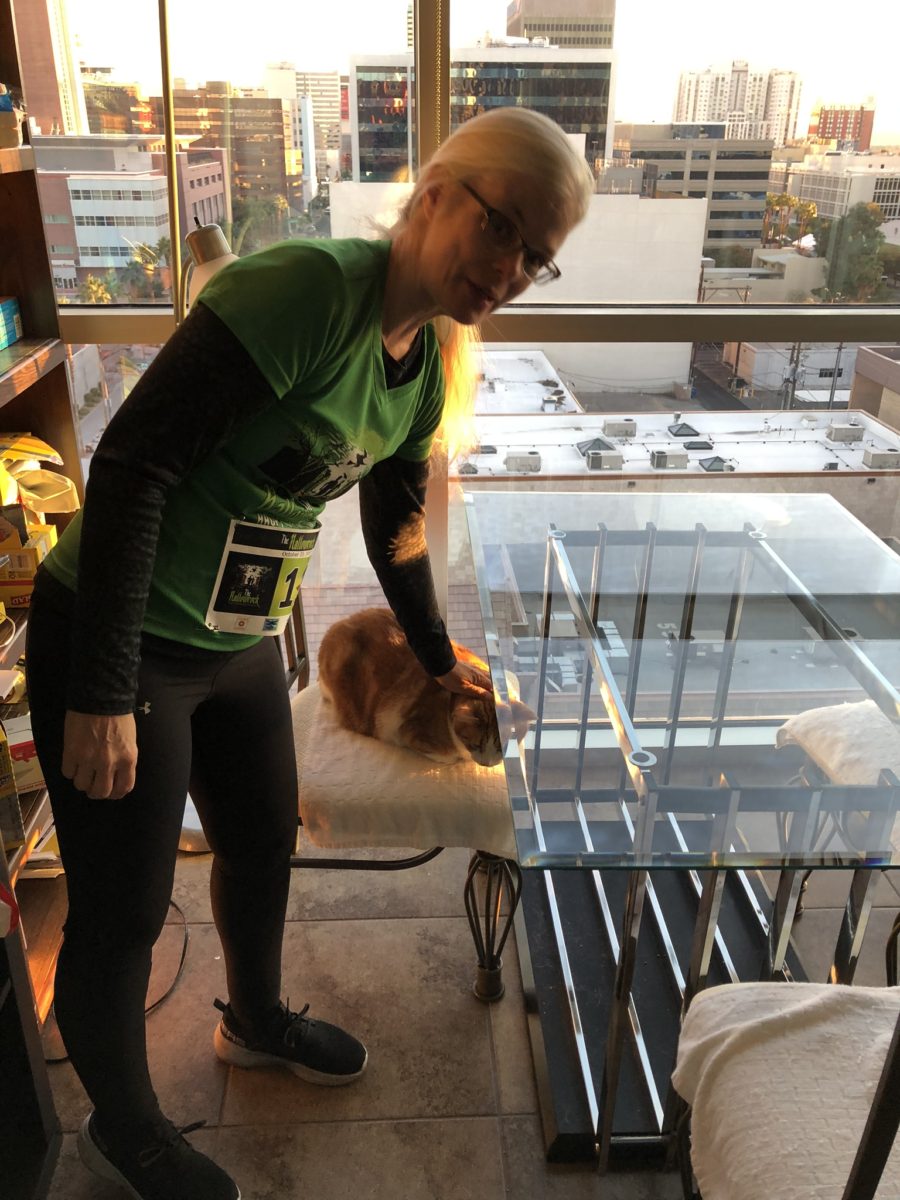 Kris before the left the condo. She ran the 5K and did very well.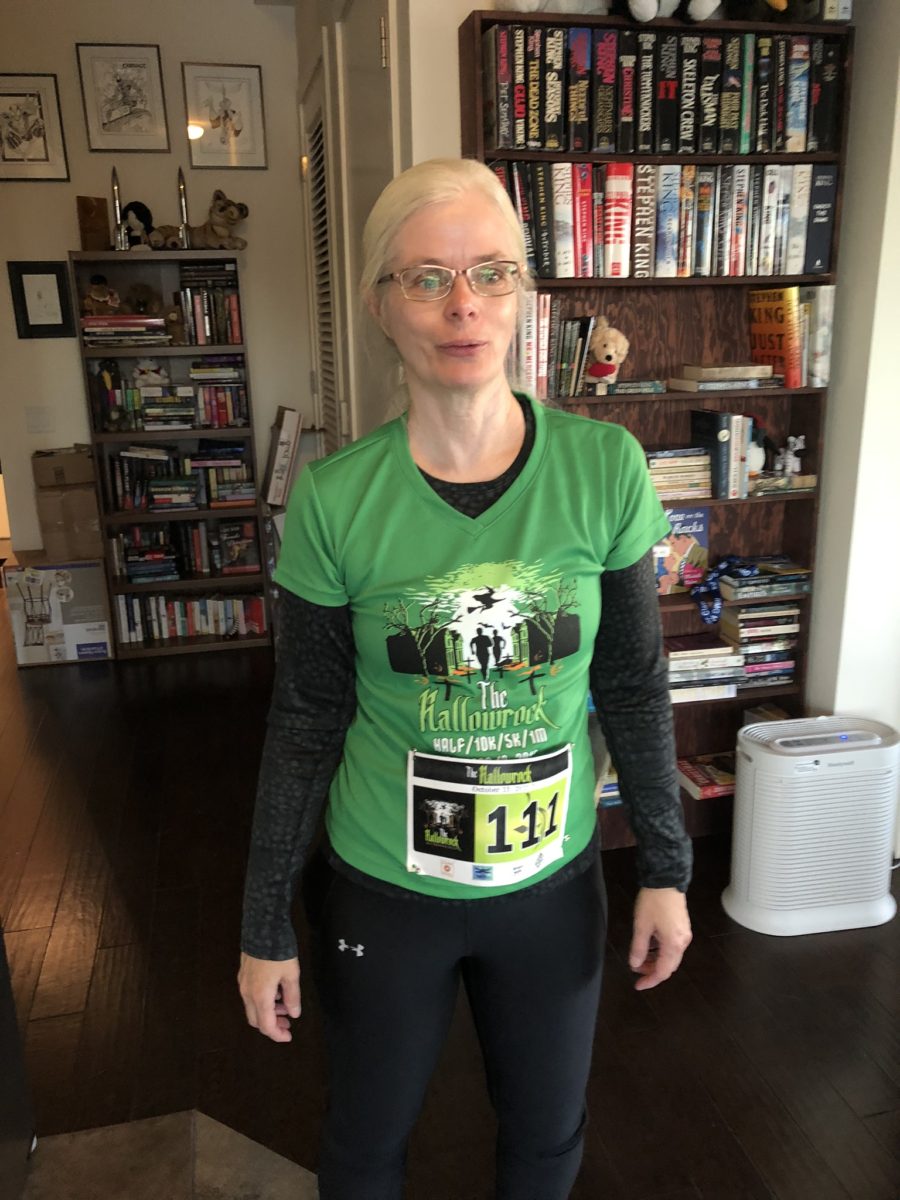 Another picture of Kris before we started at the race site. Took us only twenty minutes to get up on the hillside since at that time of the morning there was no traffic.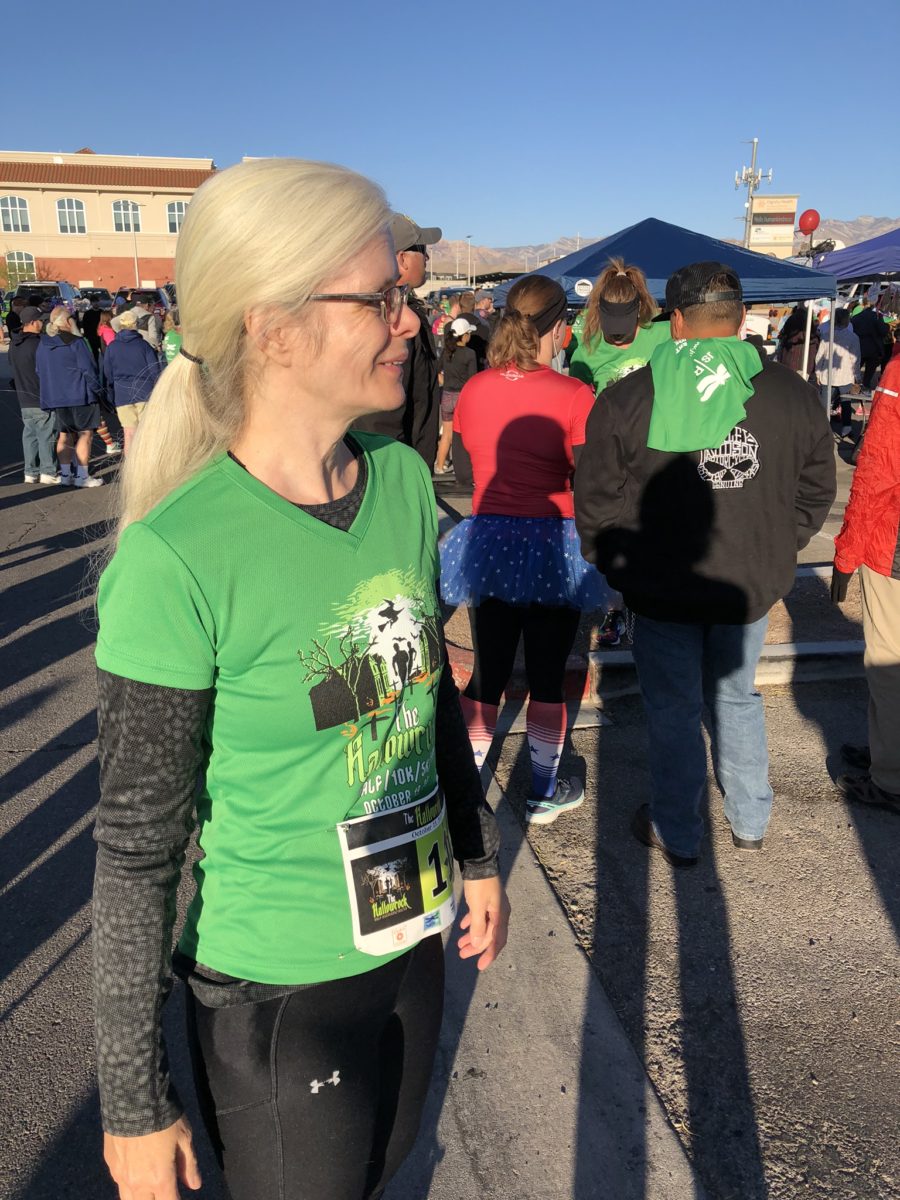 Picture of me starting…
Me running toward the finish line 6.2 miles later. I finished second in my age category and beyond the middle of all the 10K runners.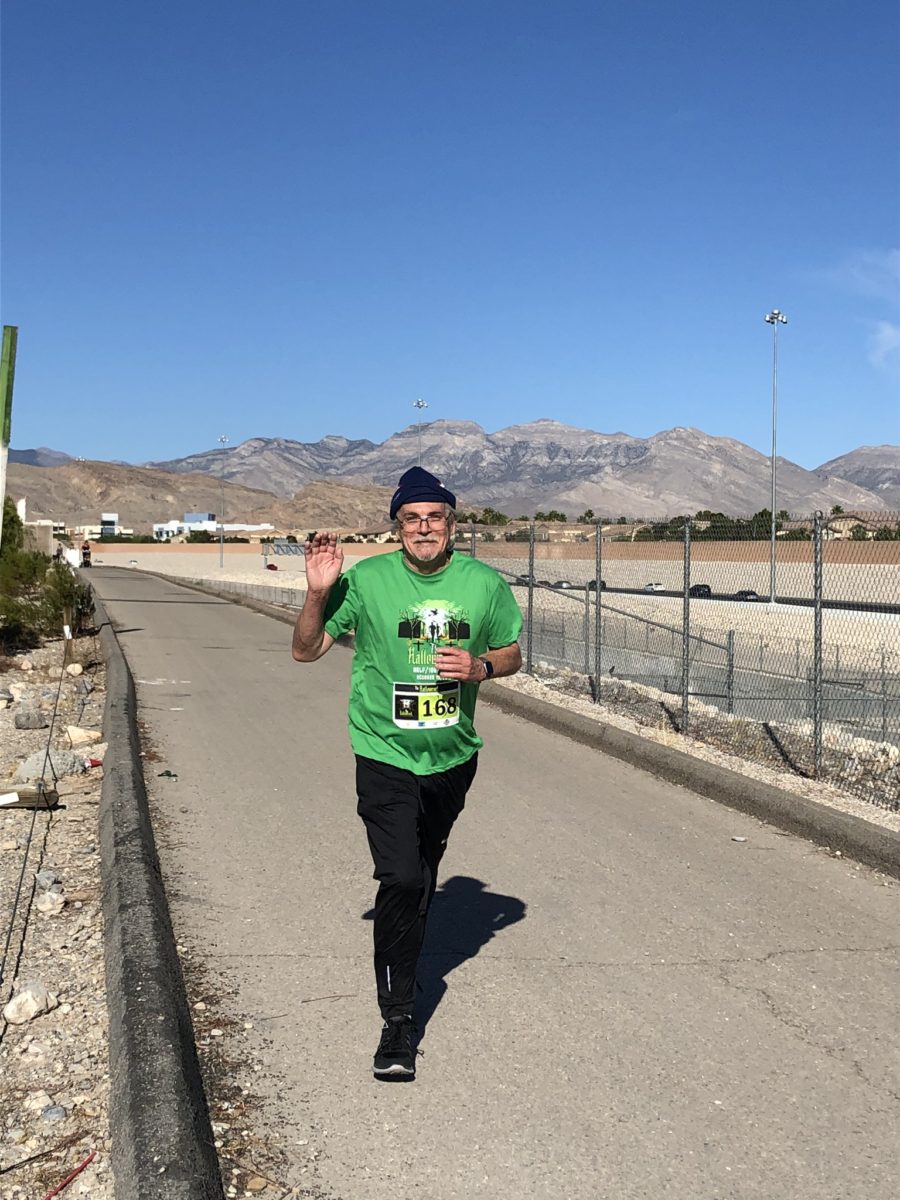 Picture of Kris giving the camera guy a thumbs up or two…
Me leaning against a table wondering if someone got the license plate of the car that ran over me.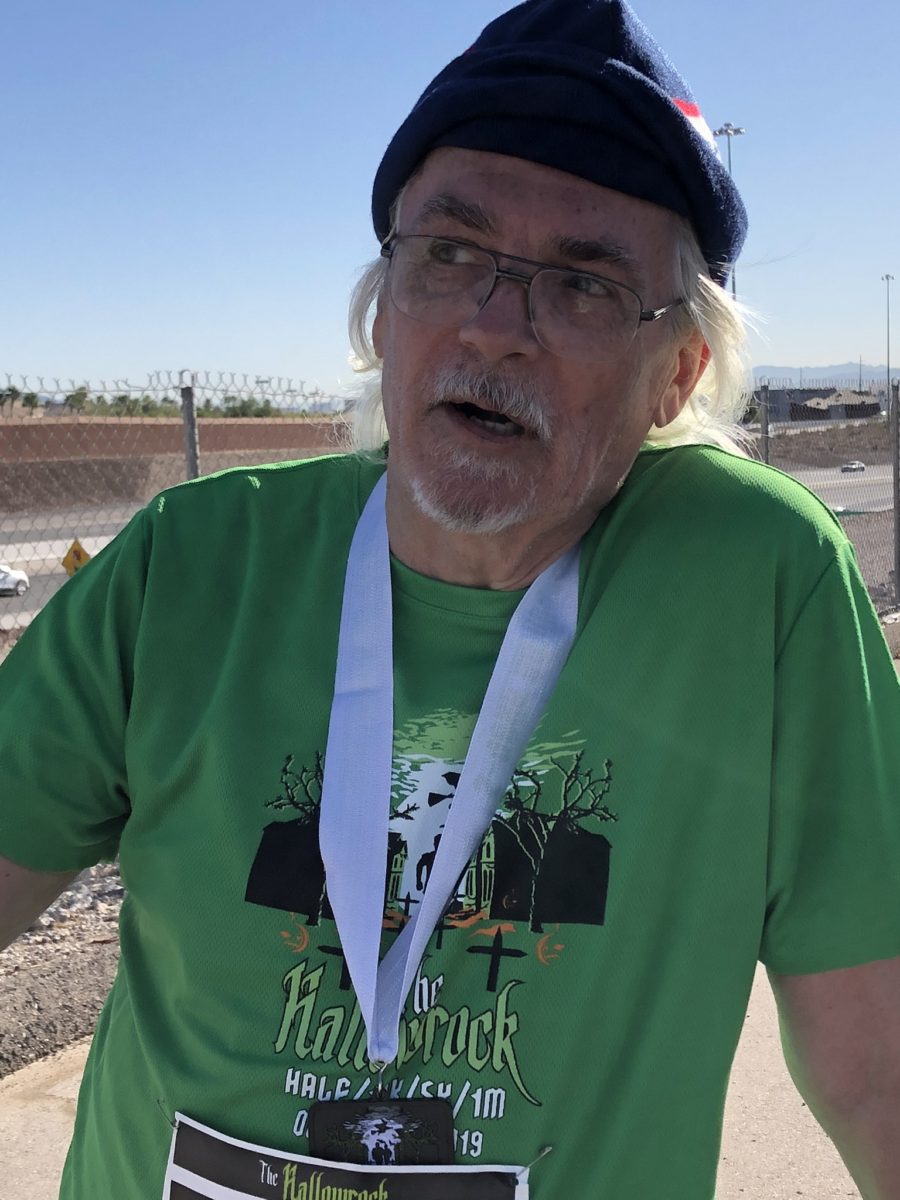 Kris and I together in a great picture. I'm smiling because she's holding me up.