Stages of a Fiction Writer: Last Summary
(Last very short summary chapter for this book. Patreon supporters, you will get the full book sent to you when it is all done. Please note: This is advanced reader copy. This has not been proofed. That will be taken care of when I turn in the final book to WMG Publishing.)
Links to first six chapters at the bottom of this short summary.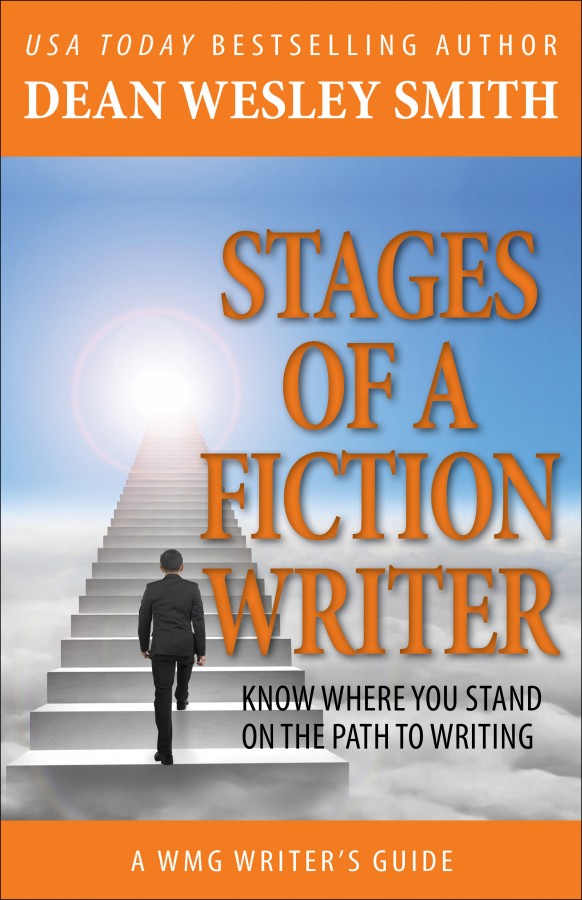 Summary
As I have said a number of times, no writer skips over any of these four stages of a fiction writer. We all go through them starting at the beginning if we ever get to stage four, the top level of fiction writers.
However, along the way, sadly, millions of writers get stopped in chasing their dream of writing sellable fiction at one stage or another.
So this book was my attempt to detail out the road that fiction writers walk.
And maybe for a few writers give some hints as to what is ahead.
And for another few writers, help the realization of what is happening with their writing is normal.
The Four Stages Once Again:
Stage one writers only worry about the typing. The words.
Stage two writers are starting to worry about story and character, but still focus on typing and the words. Stage two writers are still lost in thinking that polishing a story will help it. But they are in transition from the first stage to the third stage.
Stage three writers have expanded out to be aware of story and characters and they notice pacing and so much more. (Remember, stage three is a huge area that takes years to get through and most never do.)
Stage three writers early on start to understand words are tools and by the end of stage three the writers are so focused on story they often no longer see the words. And seldom rewrite. Stage three writers can make a living for a short time, but this stage is where most writers leave for a thousand personal reasons.
Stage four writers could not much care about the words. Words are in the complete control of stage four writers and are only part of the tools the writer uses. What is important to a stage four writer is what the reader is experiencing at any give moment in the story.
So think of the journey in this fashion…
A writer starts by focusing only on the tools, then expands out to learn aspects of telling stories and finally moves to a position of controlling readers' minds.
Stage one and two writers are typists.
Stage three writers tell stories.
Stage four writers are entertainers.
It really is that simple.
And that hard.
I hope this book helps you with your journey. And can keep you moving forward and learning and having fun.
———————-
Links to all the chapters…