Special Stretch Goal and Running Pictures
SPECIAL STRETCH GOAL.350 BACKERS!!!
If the New Diving Novel Kickstarter campaign reaches 350 backers by Sunday, February 28th at midnight West Coast Time, every backer of any reward will get a free ebook copy of the brand-new
 THE DIVING UNIVERSE NOTEBOOK 3.
That book is a Kickstarter exclusive! Excised chapters with notes as to where they would fit in the newest novel in Kristine Kathryn Rusch's award-winning Diving Series—
The Court-Martial of the Renegat Renegades
—make up this third Diving Universe Notebook.
Also, for writers, the really fun writing class titled
"Rocket-Fuel Rachel and the
Lost Smallwood Civilization."
How to write fun science fiction lost civilization stories.  
This is part of the new writing classes on how to write and have fun writing science fiction. Each class will have a prompt to write a fun short story. The class is valued at $150.00.
Now for some pictures of runner/writers getting ready…
Ron and Lisa Collins on the right, Dave and Brenda Hendrickson in the middle, and me and Kris on the left. This is at the Expo ahead of the Rock-N-Roll runs where we picked up our packets and could buy a ton of other stuff for running.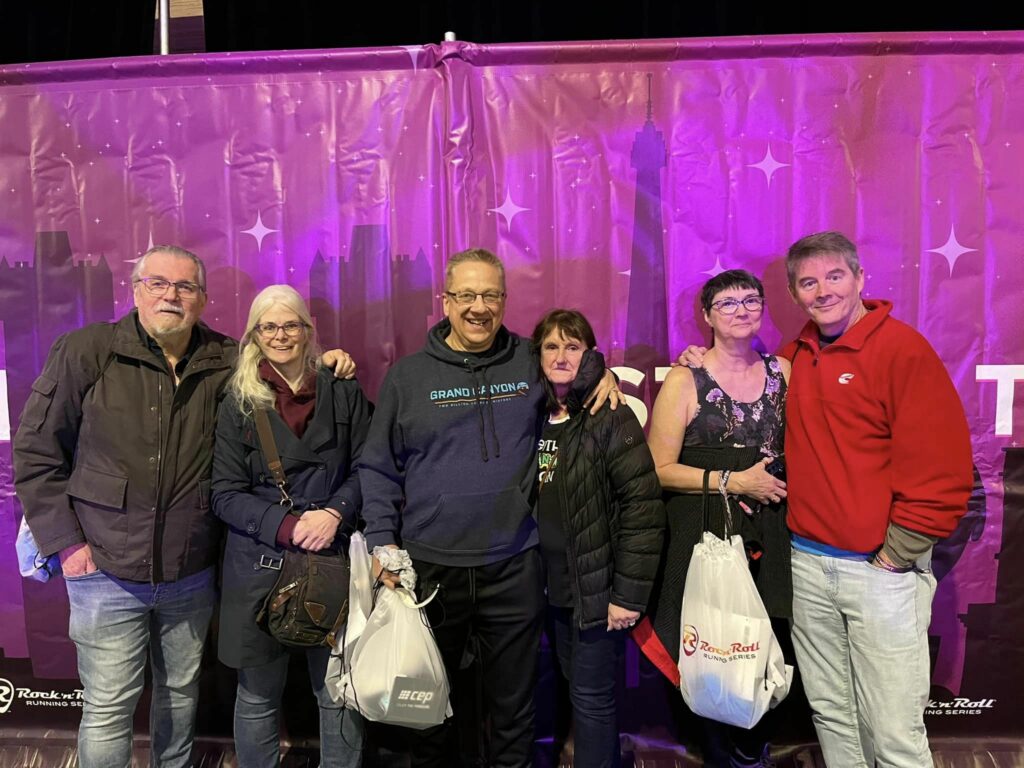 Dave and I are running the half marathon, so we are hanging on the sign for that. Ron is starting with us, but will turn off for the 10K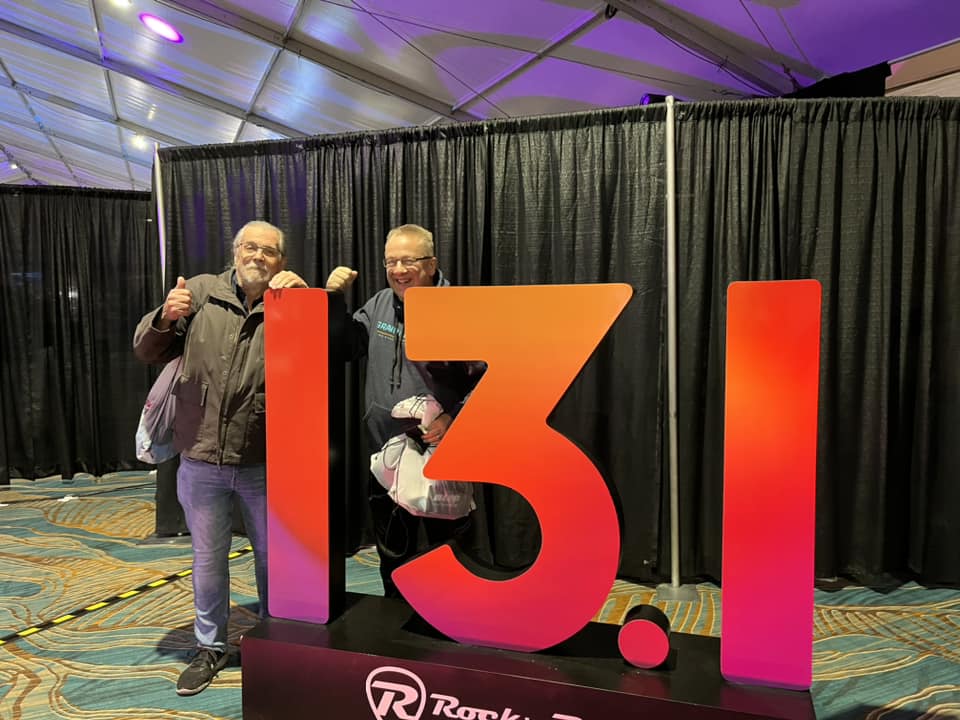 Kris on the right, Brenda in the middle, and Lisa on the left. They are all running the five K along with Ron, Dave, and me.