Finished a 5K in Nasty Cold Wind and Rain and Sleet!
And yes, still planning the half marathon tomorrow.
Went by our condo twice on this. Would have been easy to just say, "Enough." I actually got 13th out of 23 runners in the 70-74 age group. Considering that I walked most of the way, very pleased that I even finished.
5,000 plus people signed up, only 23 men around my age group even participated. Does that tell you something about the lack of exercise and conditioning of people, let alone writers in general. No wonder so many writers die so young.
So here are a bunch of pictures from today and I am going to go collapse and get a good night's sleep to be rested for tomorrow's 13.1 miles. At least it won't be raining.
By the way, if I finish the 5K (done) and the half marathon tomorrow, I get an extra medal. I'm doing this for the bling, you know. (grin)
Speaking of bling, here is what we got today and wow did we earn these.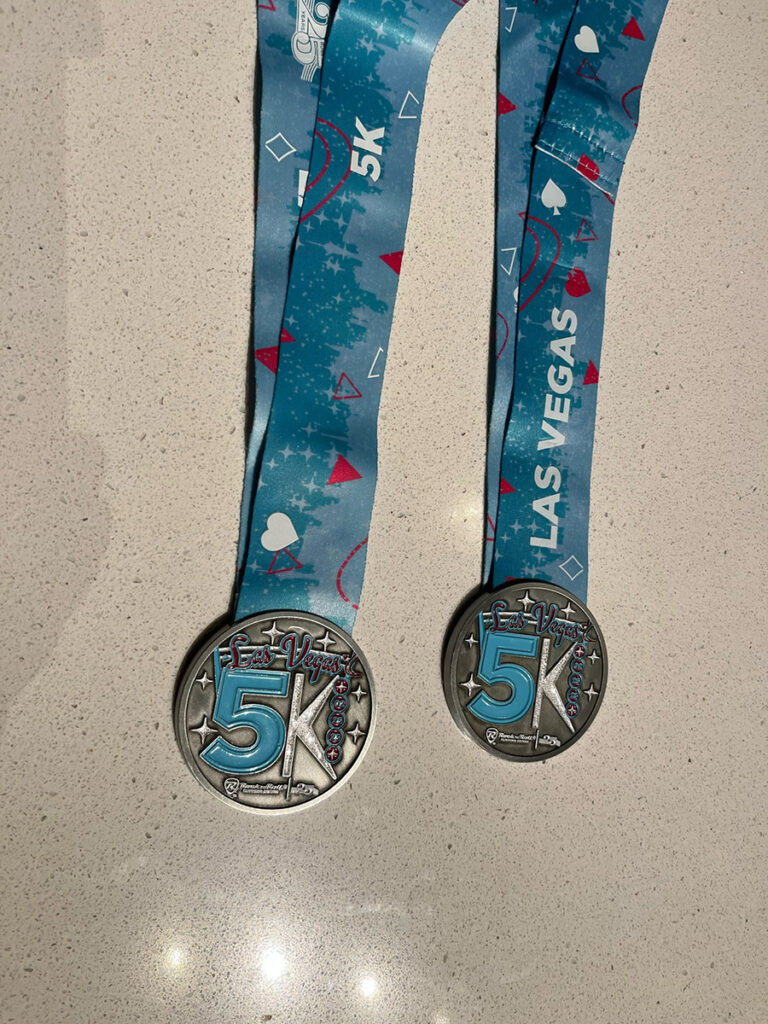 A picture of us waiting to load to even get started and we were already soaked…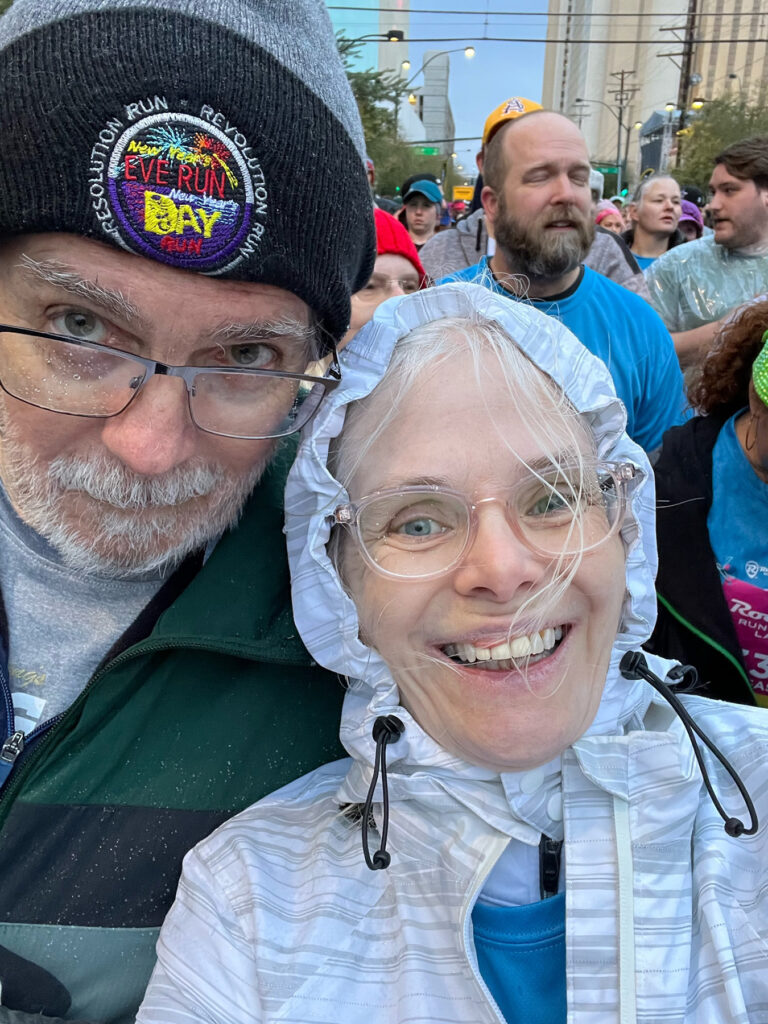 Me getting ready…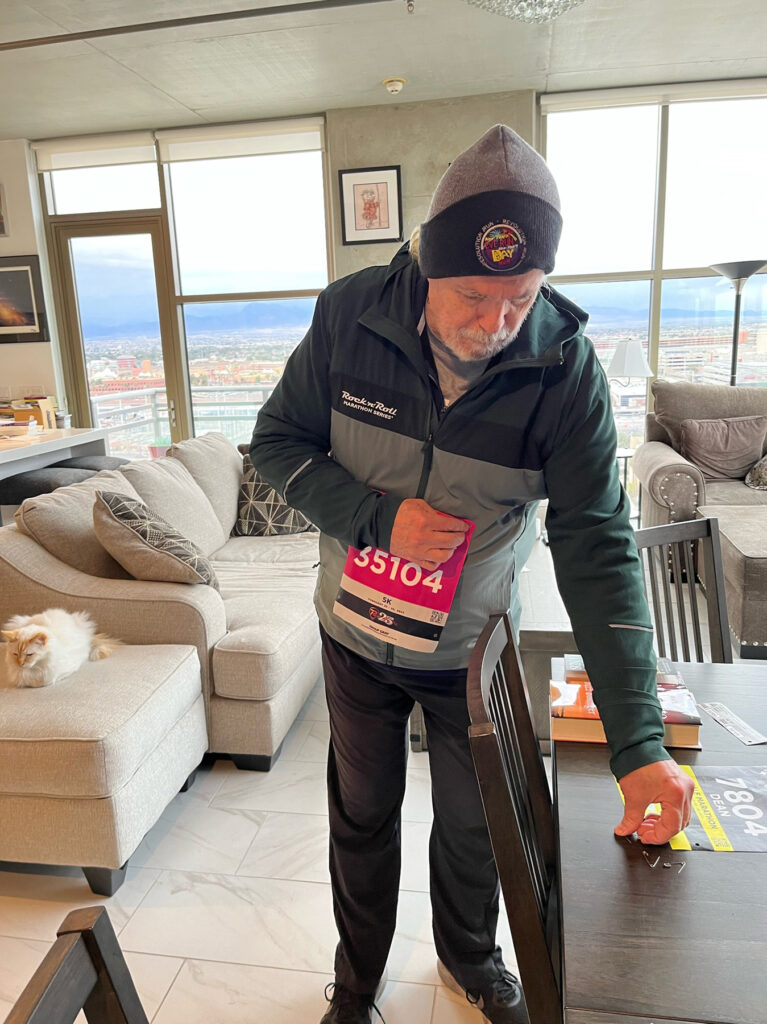 Kris showing Cheeps she was ready.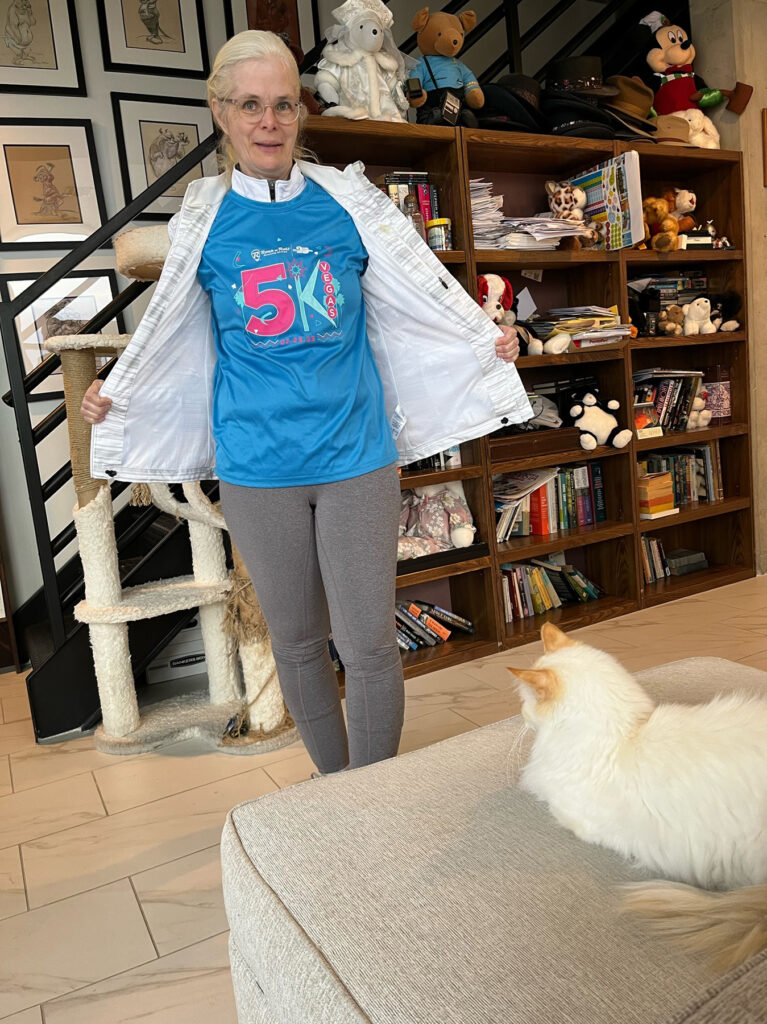 Very wet dinner afterwards with Ron and Lisa (Kris took the picture and Dave and Brenda were just getting there.) I had a bowl of soup and a shrimp cocktail. Notice the darker color on that running shirt on my shoulders and back. That shirt was under my coat and under a heavy sweatshirt and it was still soaked. But a fun dinner.