Yup, Friday Night…
And since I have a blog streak to continue, I figured some fun photos of things from this last week.
First off, a great photo of Kris and Kevin J. Anderson. They met in a college writing program and have been best friends ever since. Kevin and Rebecca were in town visiting family and we got to spend a few hours with them. (Yes, that was a hell of a creative writing class. From what I understand, they both had more things published when they took the class than the instructor.)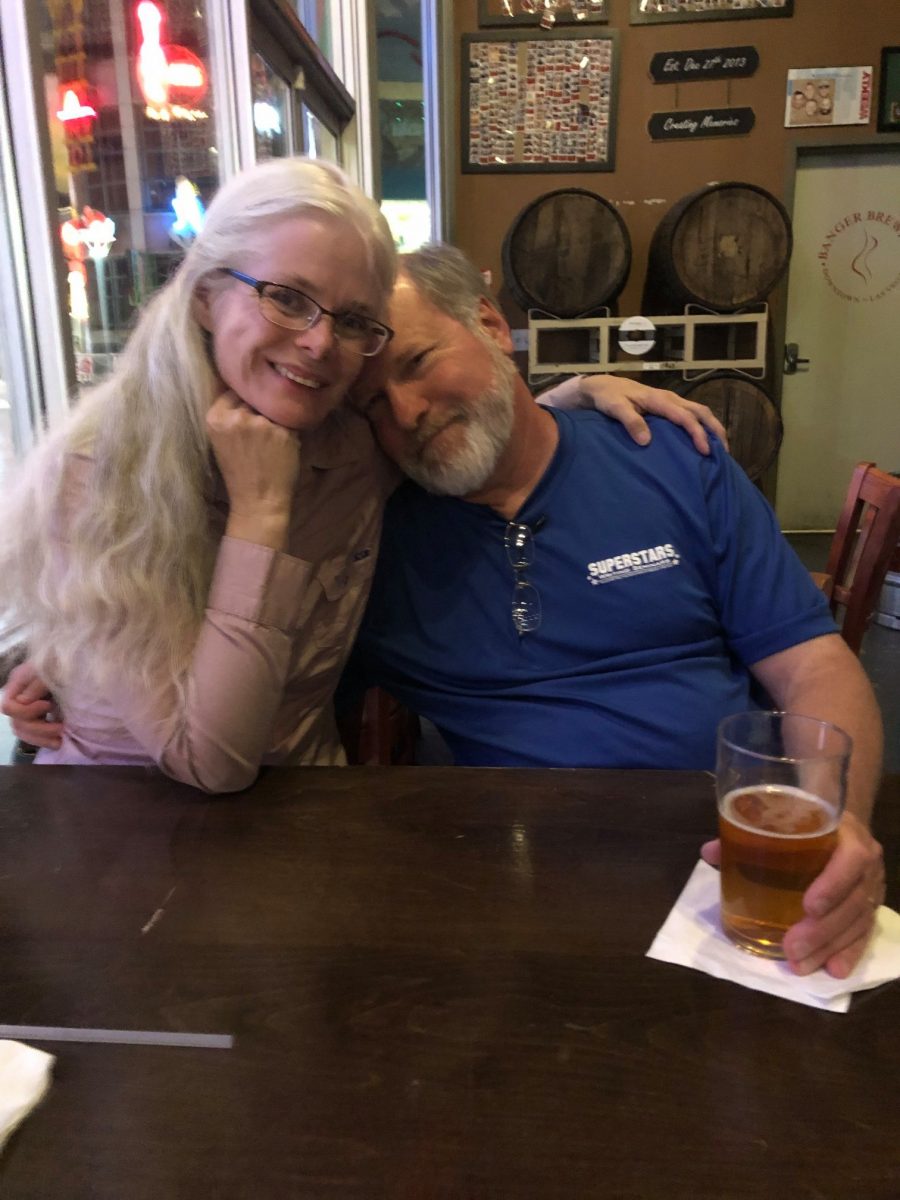 Second, a photo of me, Kris, and Sean Optimist-Prime Young. We had lunch on Sunday. Great time. Sean used to live in Lincoln City but moved back to Vegas for family a few years ago. I suck, however, at taking a selfie. I think that was my first try.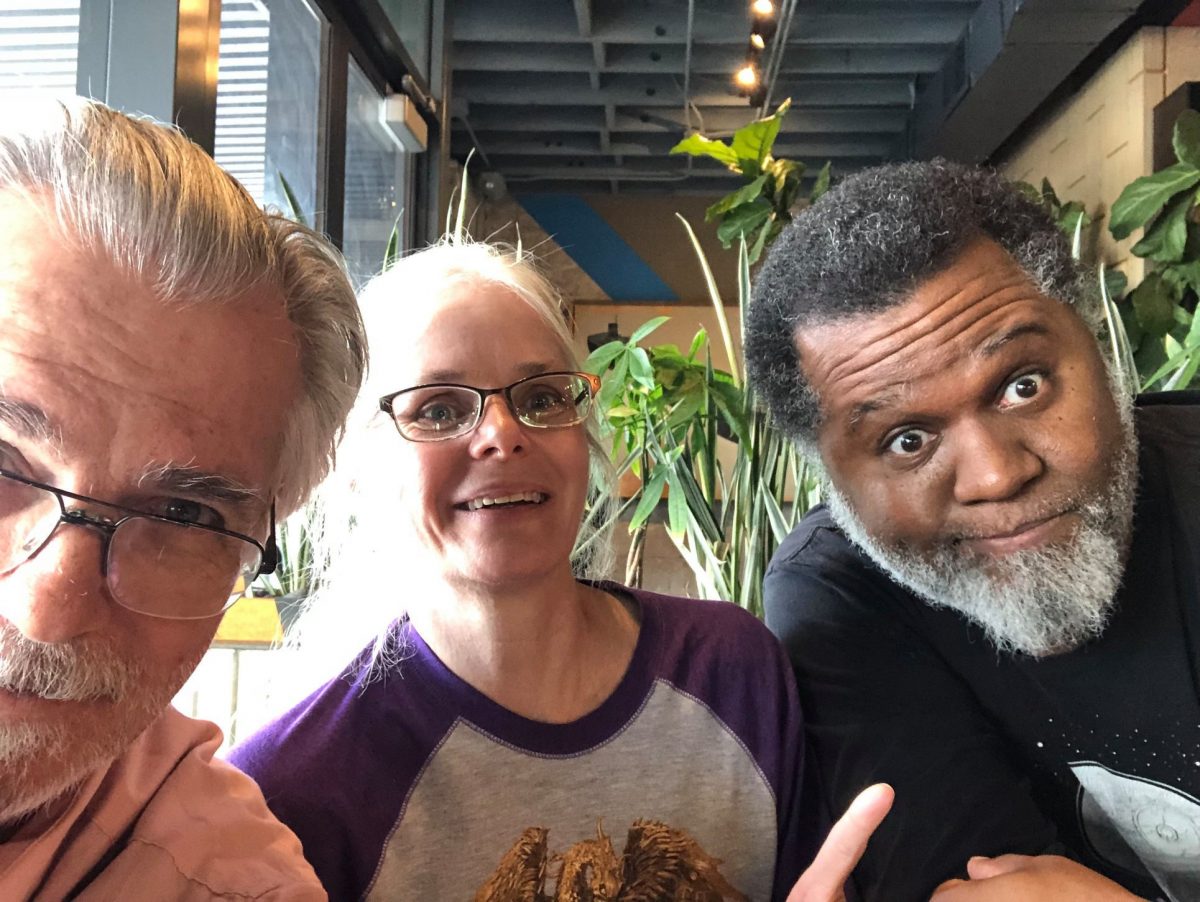 Kris was writing in a nearby restaurant when who should show up? Todd McCaffrey and Brianna Winner. They both live in Las Vegas and are working on a project together and had decided to take a break for lunch. Brianna recognized Kris before Todd did.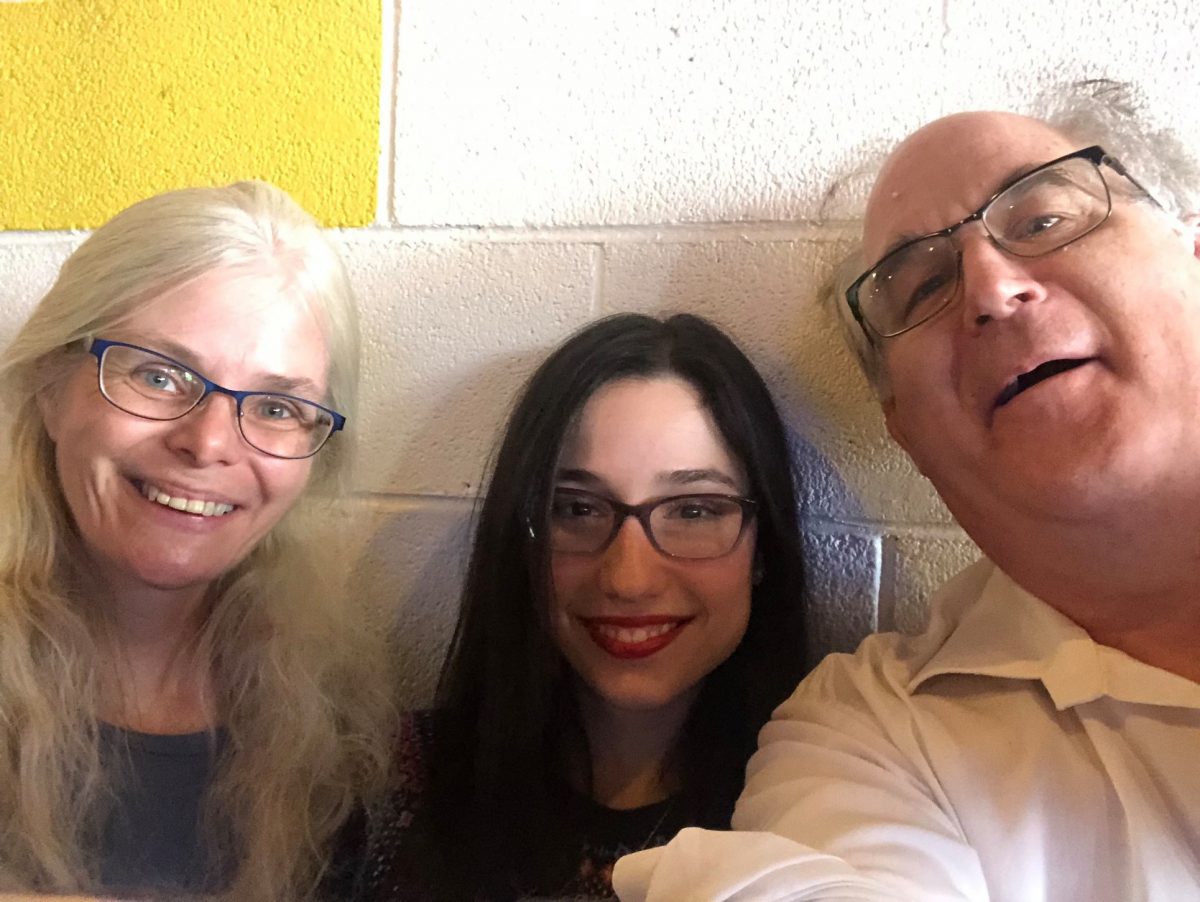 Got the flyers back from the printers today for the Licensing Expo. On the Learn Along I will detail out what we did, show jpgs of the inside and out of the flyers at some point in the next few days, but I wanted to show them to the boys. They were not impressed.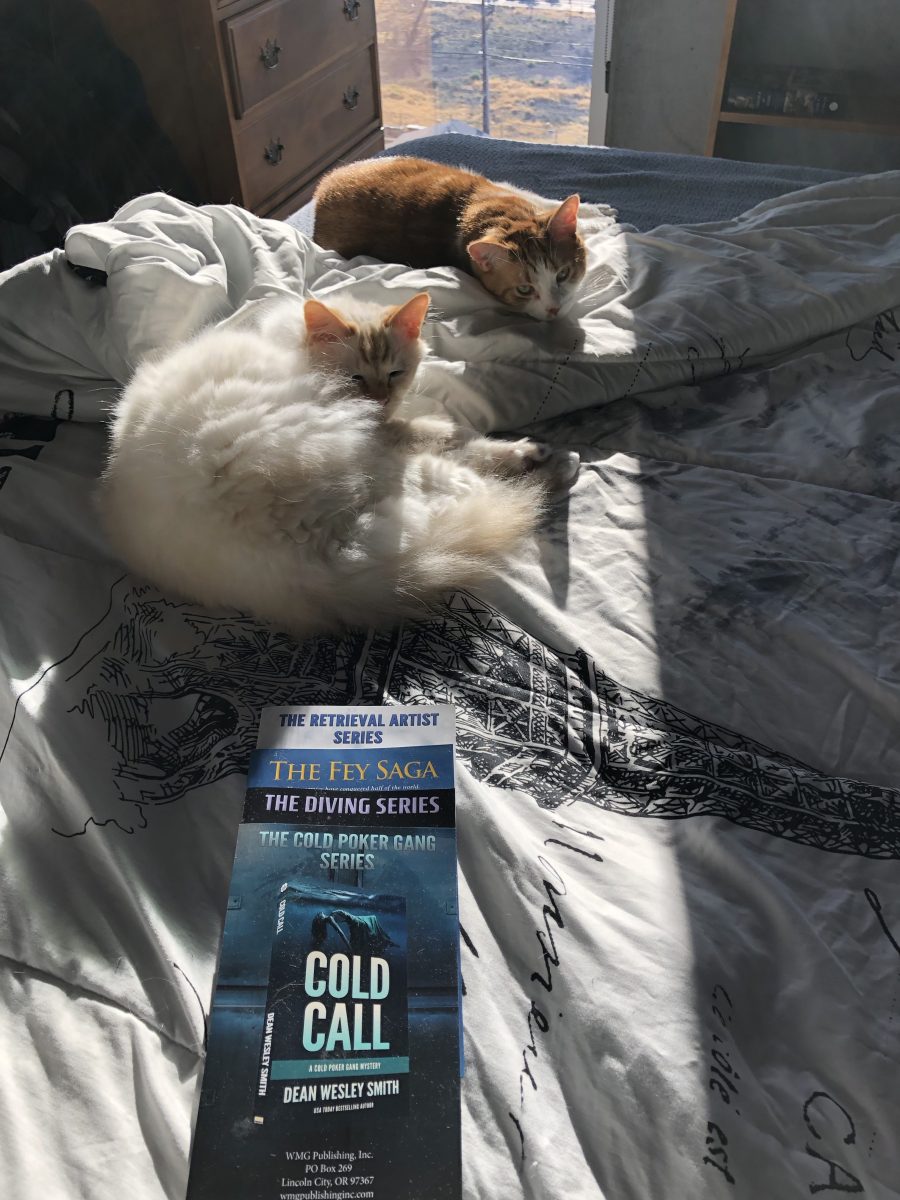 However, Kris liked them and held the three for her different series up to hide behind.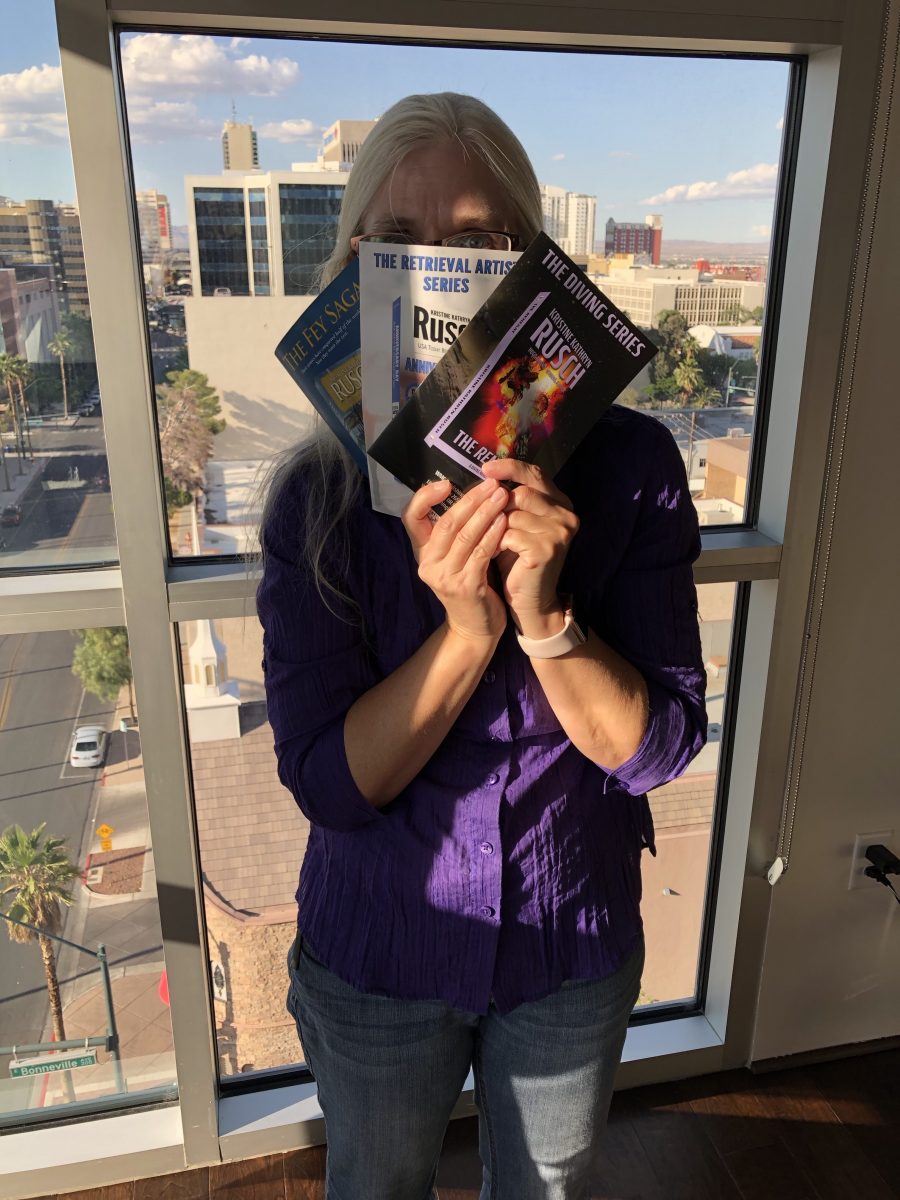 Here is a picture of all four of them. The important stuff for the Licensing Expo is on the back and inside. But the printer did a fantastic job and so did Josh up at WMG. Want to know why we did these and how we are going to use them, take the Learn Along. (grin)