Hard to Get a Sense of 7,000 Square Feet of Stuff…
But the following pictures will sort of give a hint at the monster I am tackling. (And yes, I owned all of this stuff.)
What I did for four days was mostly pack and make decisions about entire collections and found homes from most of it. Like a large collection of anniversary clocks went to my old bookstore, along with a ton of nonfiction books that I sorted that were from Kris's old library.
I had also bought a massive collection of decorative wooden boxes. Those went to the bookstore as well.
The massive Muffy Vanderbear collection (that was on one wall of one bedroom of our big house) went to my old collectable store and the store next door. They also took a ton of china, clocks, and other things like dolls and things like that.
The comics and a massive number of books and art cards are going to another bookstore in town.
And I spent a lot of the four days moving stuff into my office or near it. And I brought an entire carload of signed expensive art with me on the way back. But it will take the largest UHaul there is to move the rest of the art, books, and digests in July.
But the new Vegas branch off WMG office is going to be really cool!
And I got to see the new Lincoln City office of WMG Publishing. Wow is it nice!!
So pictures, the first is what I looked like traveling.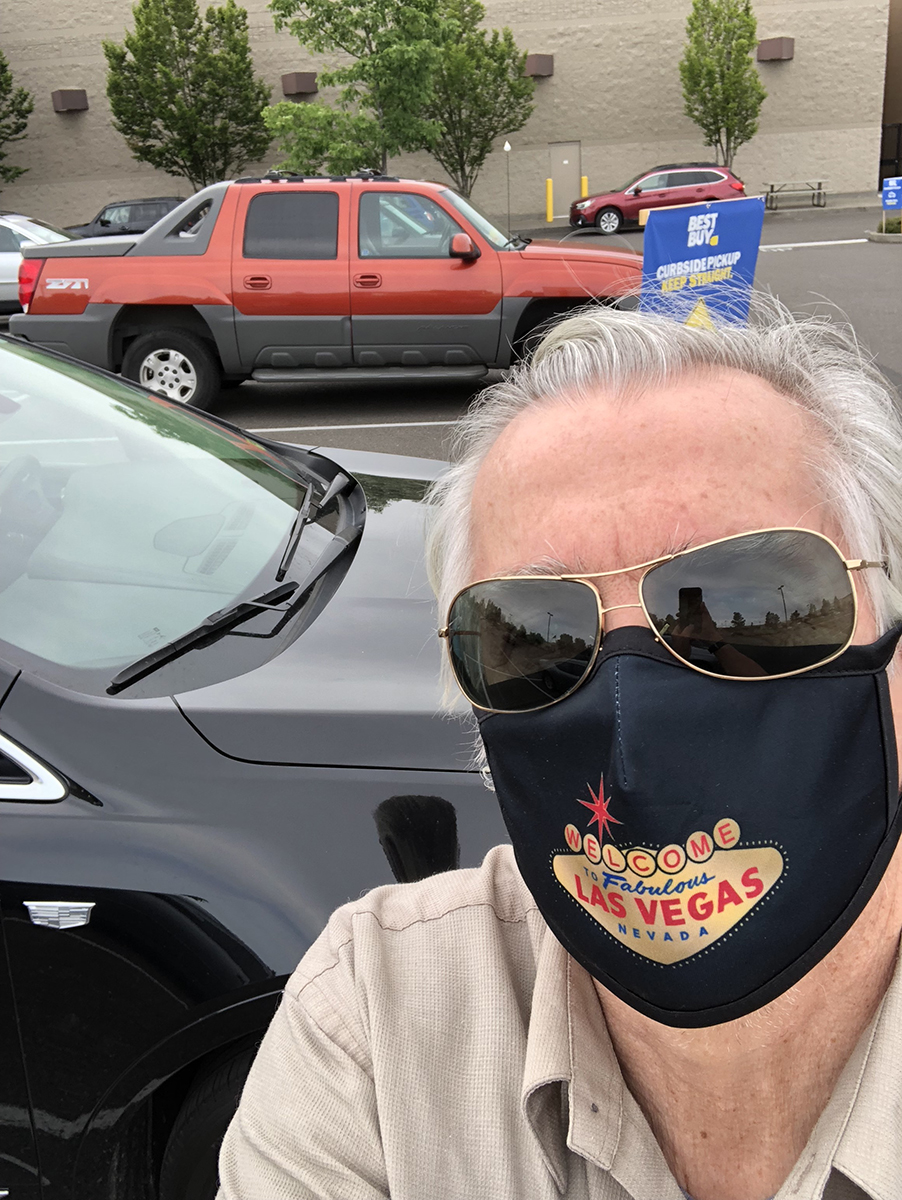 Then a place where I ate lunch every day. This is the room we used to hold Sunday writer's meetings for a decade looking out the open back warehouse door.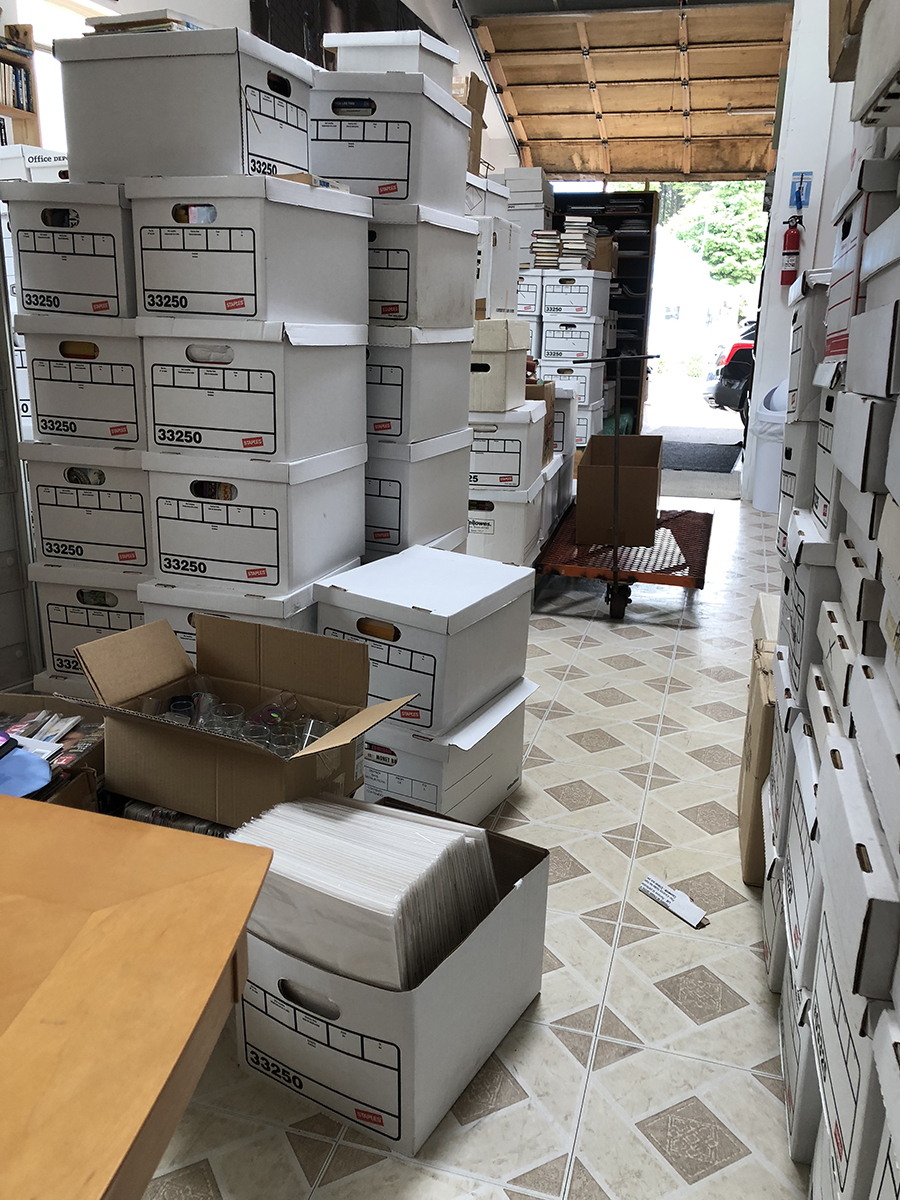 In my office looking over part of my marble collection and some boxes of digests. That pile grew over the four days. There are now about 180 boxes of digest magazines to come south. I will have duplicates I will sort out down here.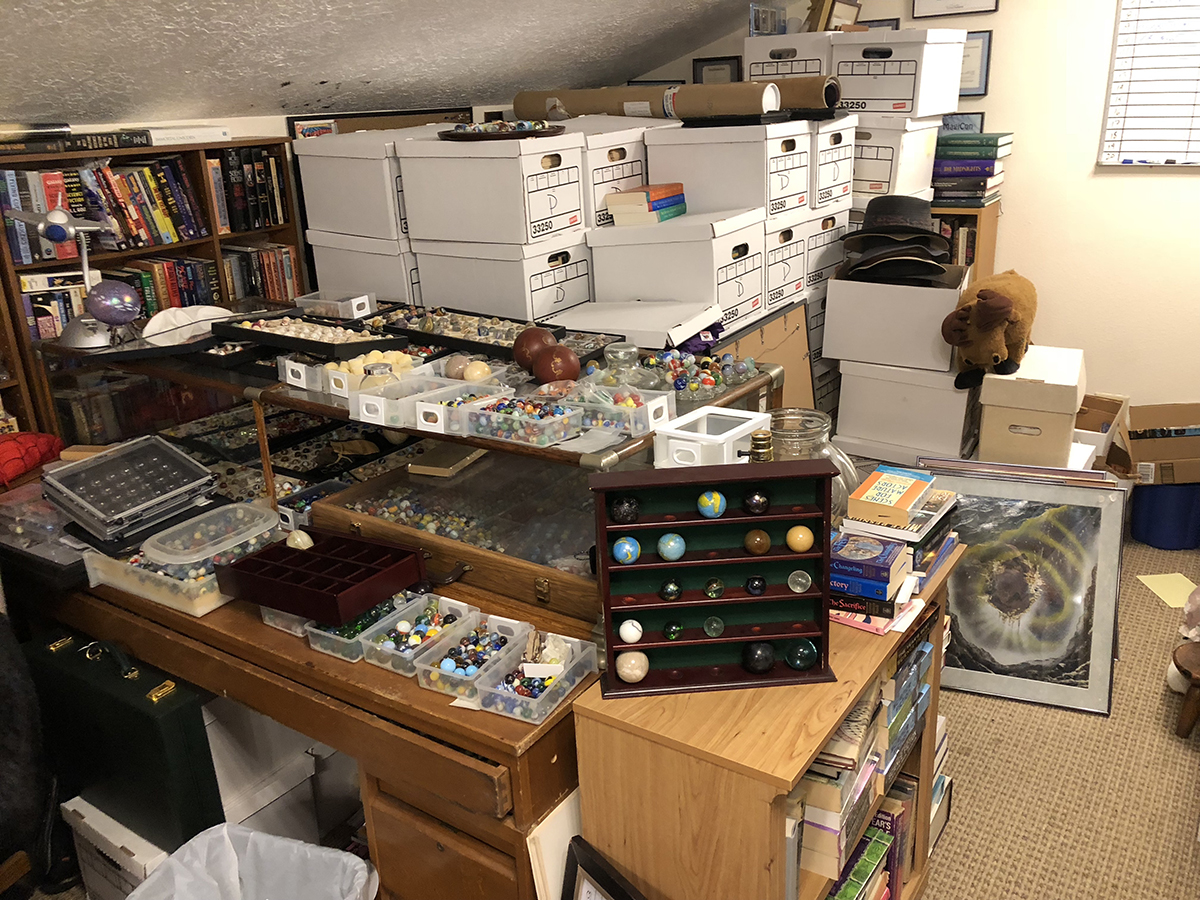 A small side room full of books and the boxes are full of the Muffy Vanderbear collection.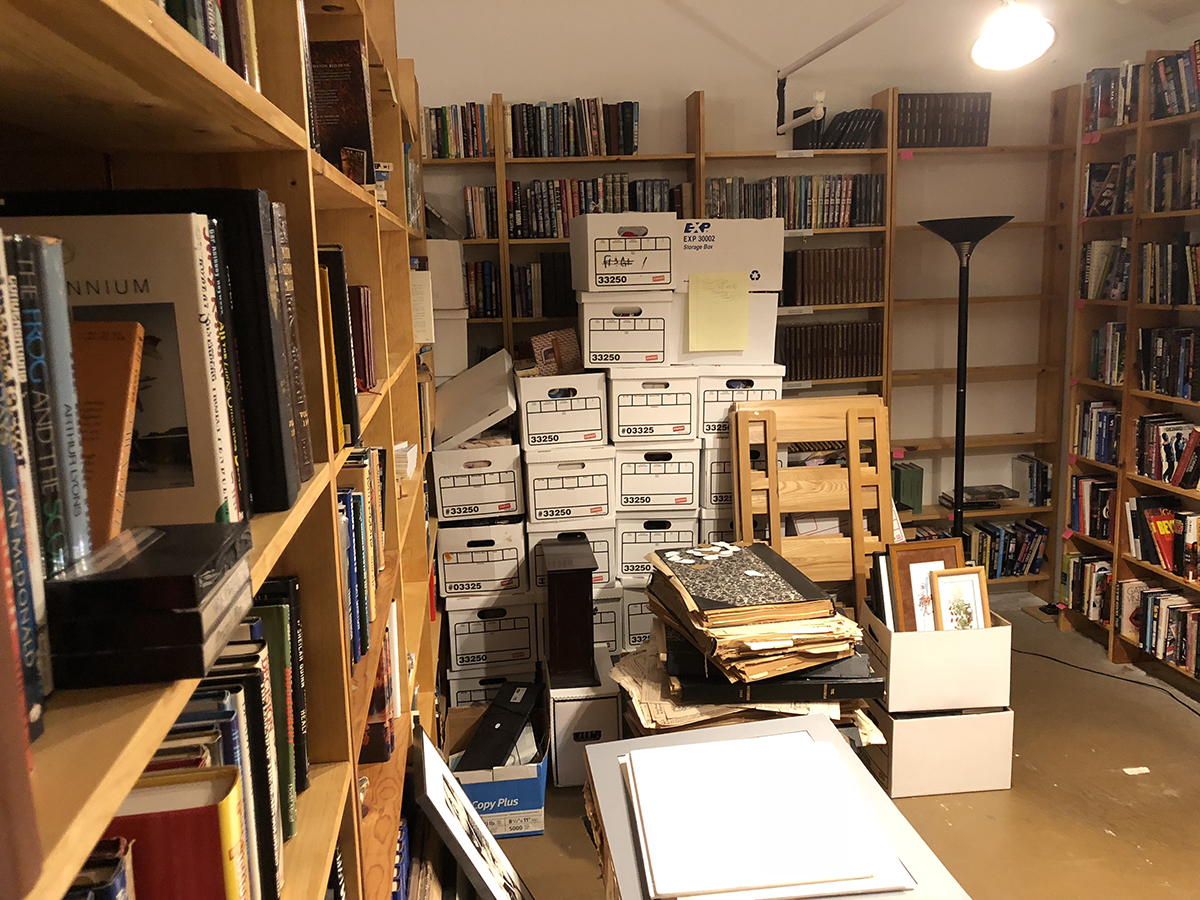 The south side of the large comic room. Thankfully, I do not have to move these. Someone else gets to do it. This room should be empty when I return in July.