Massive Movement on Move Stuff…
Not a Lot of Writing…
But Kris and I completed at lunch the first class for the Business Master Class. All I got to do is record it now and get it up.
I will put a couple new introduction videos on the Business Master Class as well explaining everything. So as promised, starting up here in the middle of July.
I think I have one of our old condos down to only a few hours of work left before the movers come in to take boxes and stuff to storage.
The other one Kris and I will tackle together. I think our hardest problem in that one, our old office, is all the art. Wow, over 35 years have we gathered a lot of art. A lot will go into storage, but a lot will be hung in the new place as well. That's going to take some time.
SOMETHING REALLY NIFTY…
I have been a paperback writer, just like in the Beatles's song, my entire career. Only time I ever had a book come out in hardback (that I can remember) was when another author's name was on the cover. I had numbers and numbers of those. And I had short stories in hardback collections over the years.
But never one of my own novels published hardback until this last week.
WMG Publishing put all eleven of my Cold Poker Gang novels into hardback, some with brand new covers.
I got them yesterday in the mail, the full hardback set, and wow do they look great!!
And I mean great!! Here is the new cover for Cold Call.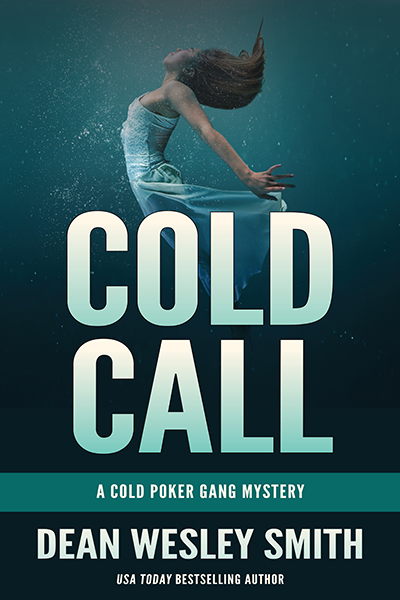 We now have the license for all of the art. One of the reasons we switched out some of the art.
Take a look at the entire series at:
About half of the covers are new and I love them. And I really love that after 200 novels and 40 years in the business, I actually have novels under my own name in hardback. How fun is that?