Fun Addition to FANTASIES COLLIDE!!
Really Fun New Stretch Goal!!
And a challenge….
The FANTASIES COLLIDE Kickstarter is doing great at the moment. With 7 days left, we have 155 backers. (Thank you all!)
So we thought it would be fun that if we could reach 175 backers by Sunday at midnight, West Coast time, we would add in another stretch goal.
We are calling it a SPECIAL STRETCH GOAL and if we hit the number of 175 backers by the deadline, we will include it for all backers of any reward.
What is this SPECIAL STRETCH GOAL?
If this campaign reaches 175 Backers by Sunday at midnight, every backer of any reward will get a free ebook copy of FICTION RIVER: FANTASY ADRIFT edited by Kristine Kathryn Rusch.
For the writers, if we reach 175 backers by Sunday at midnight, you will get the writing class Pop-Up #90… Writing Goofy Fantasy. This is a $150.00 value.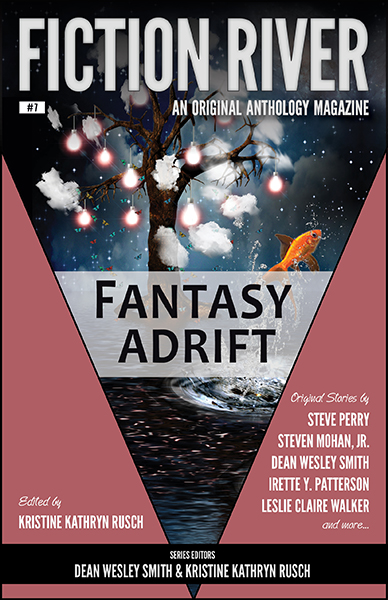 How is that for fun?
So help us pass the word. And here is a reminder of what this Kickstarter is all about. It is A Make 100 Kickstarter Project just like we did the last two years. 50 stories of mine, 50 stories of Kris's in a massive five-volume set called FANTASIES COLLIDE.
Two really cool special three-week workshops that Kris will be reading the stories from. And some fantastic reading, including copies of the last two years of these massive collections, COLLIDING WORLDS and CRIMES COLLIDE. Science fiction short stories, mystery short stories, and now this year fantasy.
Take a look at it at FANTASIES COLLIDE.
And then help us add in another SPECIAL STRETCH GOAL by hitting 175 backers by Sunday at midnight.
Pass the word. And thanks!!