Anthology Workshop News and A Cat Picture
On Teachable Now for Assignments
If you are in the anthology workshop and did not get a letter from me tonight (Sunday) on how to get into the anthology workshop on Teachable to get the third assignment, write me.
ANOTHER RUN…
Two in two days, although the Santa Run wasn't much of a push because with that many people, running was almost impossible. Too much fun, anyway.  But today was another matter.
I was up before the sun came up and we were going off the starting line in Henderson at 8 am. Cold, wind in our faces, and uphill for exactly 1.5 miles. Without a break. Brutal. But I decided I was going to push it, so managed to stay with some men I thought were in my age category, turns out they were much younger, but they looked old.
But by me staying with the younger guys and then getting ahead of them on the downhill part of the course and finishing ahead of them, I ended up getting second in my old-guy category and a nifty tree ornament award.
No records set, but considering that I have been nursing a bad hip from twisting it when I fell off a curb carrying a 40 pound box, I was happy. A few more pictures, of course.
First one is Cheeps wondering why we were up before dawn.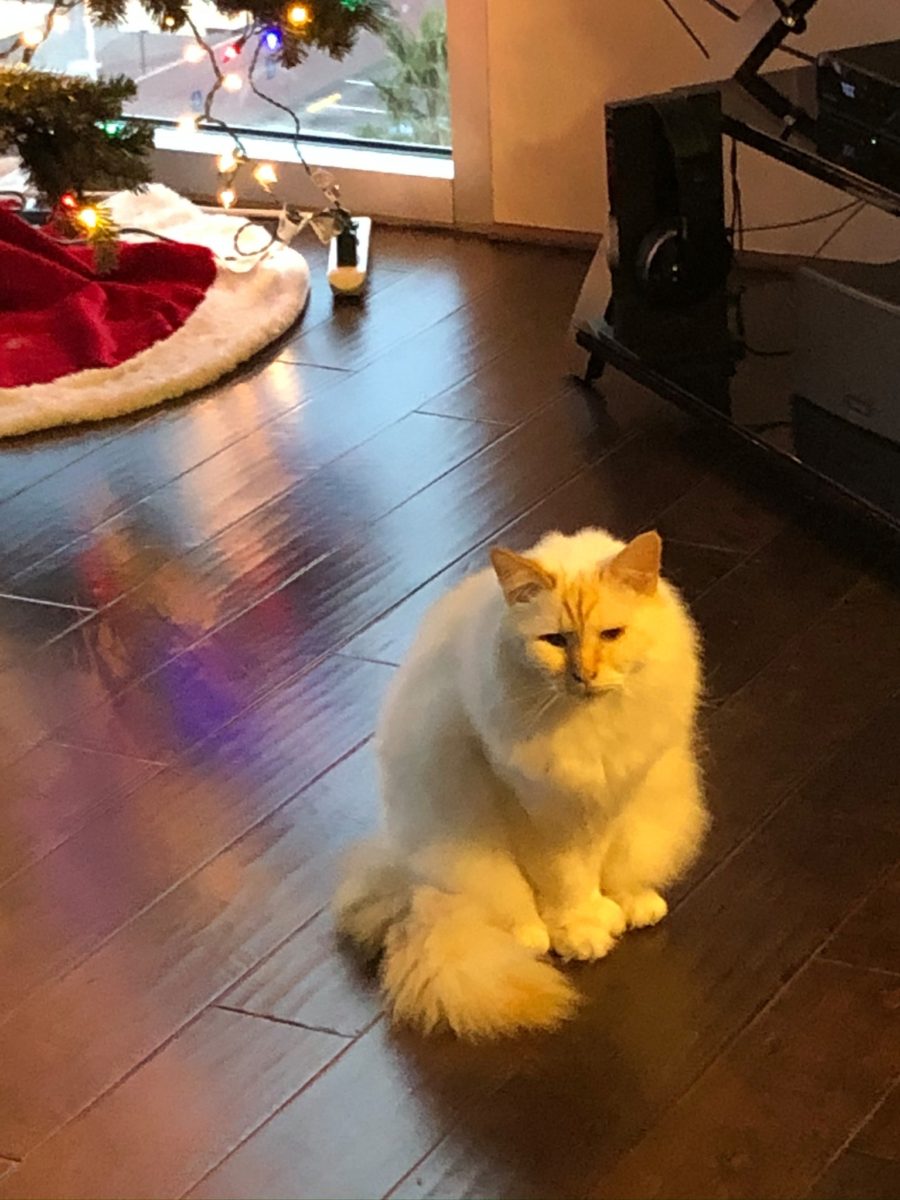 Second is me staring at the map of the course wondering if I should just go nap in the car.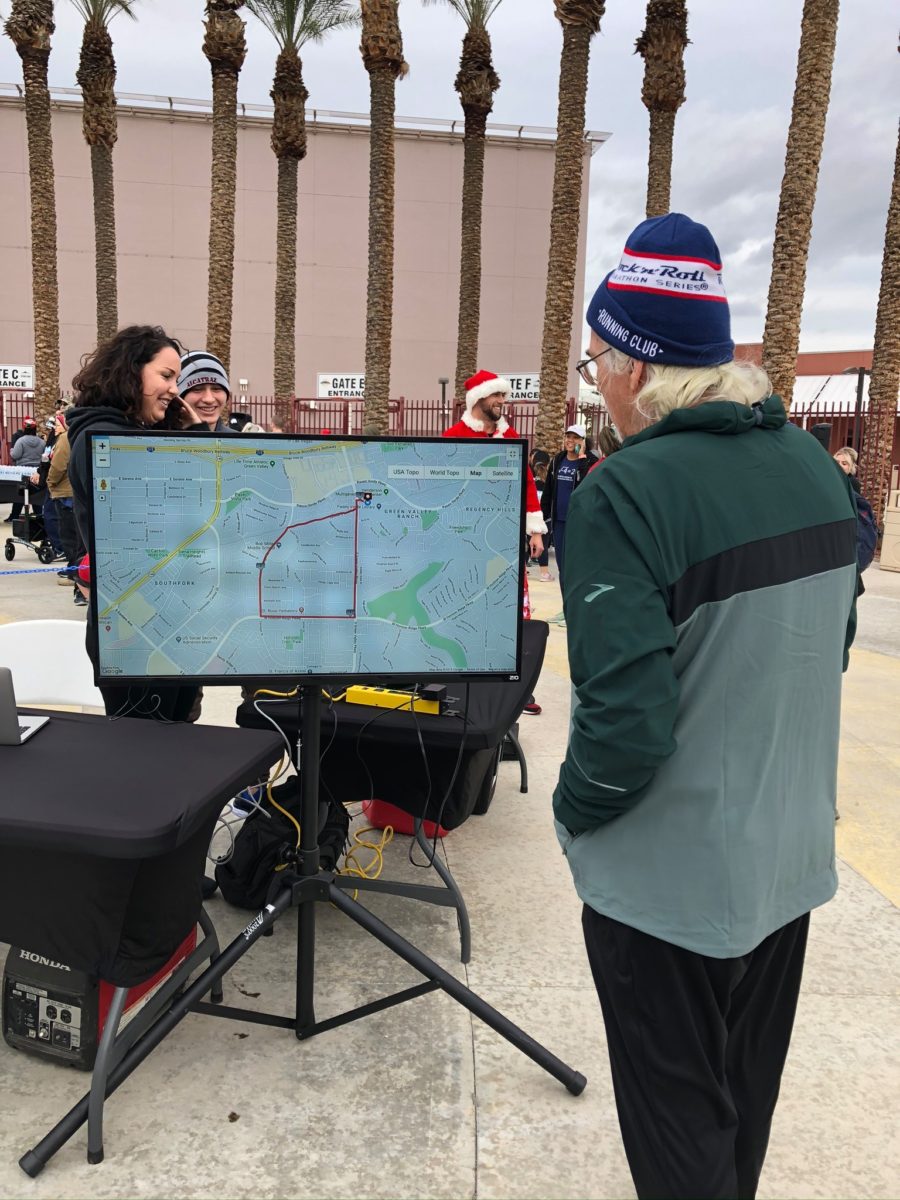 Finisher's medals. Nifty.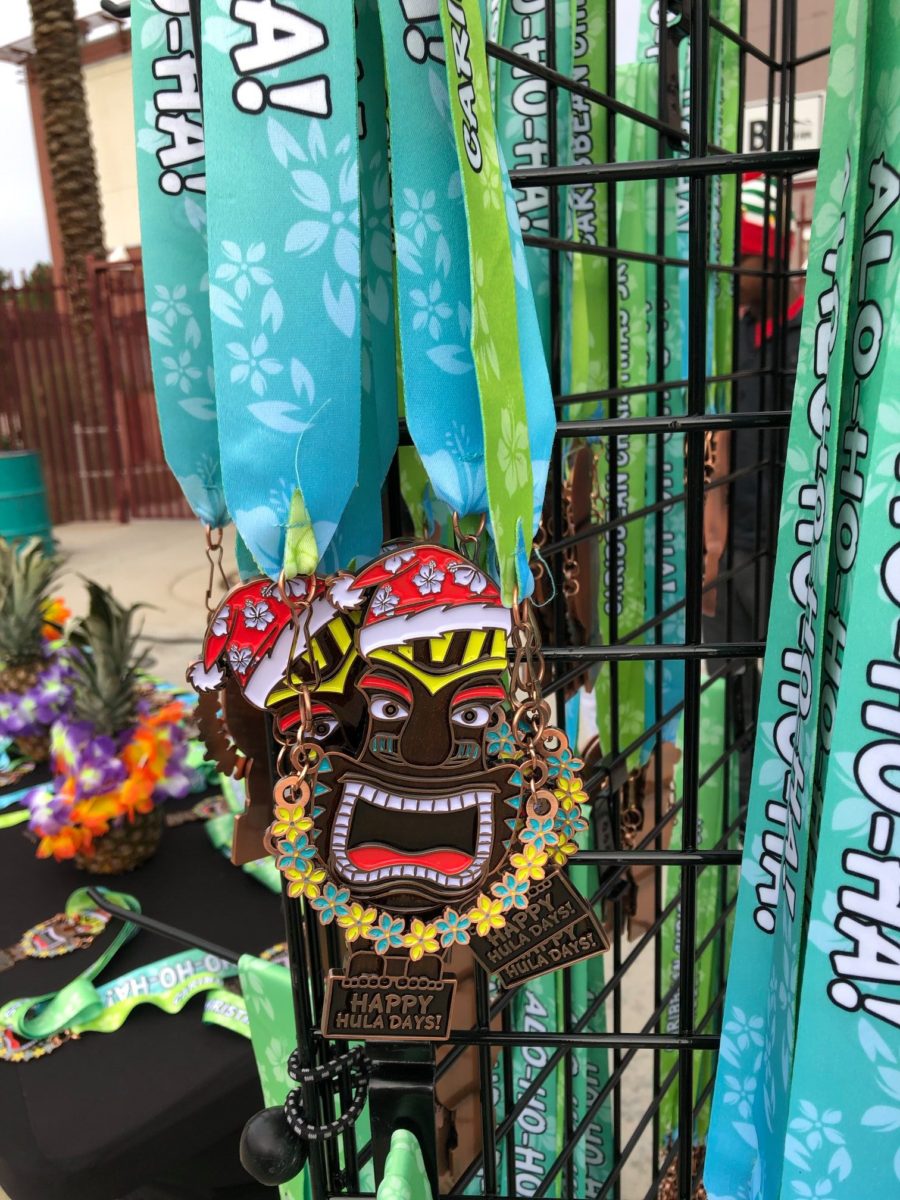 Kris finishing.