A Future Member of Promotion Central
Here Name is Angel…
When my cat Walter died suddenly about six years ago now, I started on a search for a red-point Birman cat. Or actually any Birman. That's how we ended up with Cheeps from a rescue.
So over the years I have been in more rescue shelters and donated more money to them then I want to remember. And for five years now I have had a computer search out for a Birman anywhere on the West Coast. No luck.
Until about three weeks ago I walked into a local shelter and there was a red-point Birman named Angel.
They were calling her a Flame Point and Kris thinks she might be part Birman and part Siamese. Her hair is actually longer than most Siamese, but shorter than most Birman. She is colored exactly like Cheeps and Walter. They thought she was about two, but after a day with her, she can't be over 10 months, if that. She was rescued from the street so they were just guessing. But no doubt she is a kitten. And growing.
The key distinction between some Birman and Siamese is the white socks Birman have on their feet. You can see them on Angel in the second picture.
I did my best to get her, but they weren't releasing her until the vet gave her the all-clear and she finished some medication. So every day for weeks I stopped by and she always got excited when she heard my voice.
And because of us moving condos, in a few weeks it will be a perfect time to introduce her to the boys.
So today, finally after three weeks, we went and got her and brought her to my office where all she wants is attention and wow can she purr. I am learning to write a blog with a cat in front of my screen. That hasn't happened since Walter died.
So Kris says the two boys will need help at promotion central, so getting them all together should be a joy in a few weeks in our new place, but after a day with her in my office, I have little doubt as to who will win. She is brilliant and a real personality. The boys won't know what hit them.
So a new member of our household has finally arrived. Here are some first pictures. I am sure Kris will have more on Facebook tomorrow.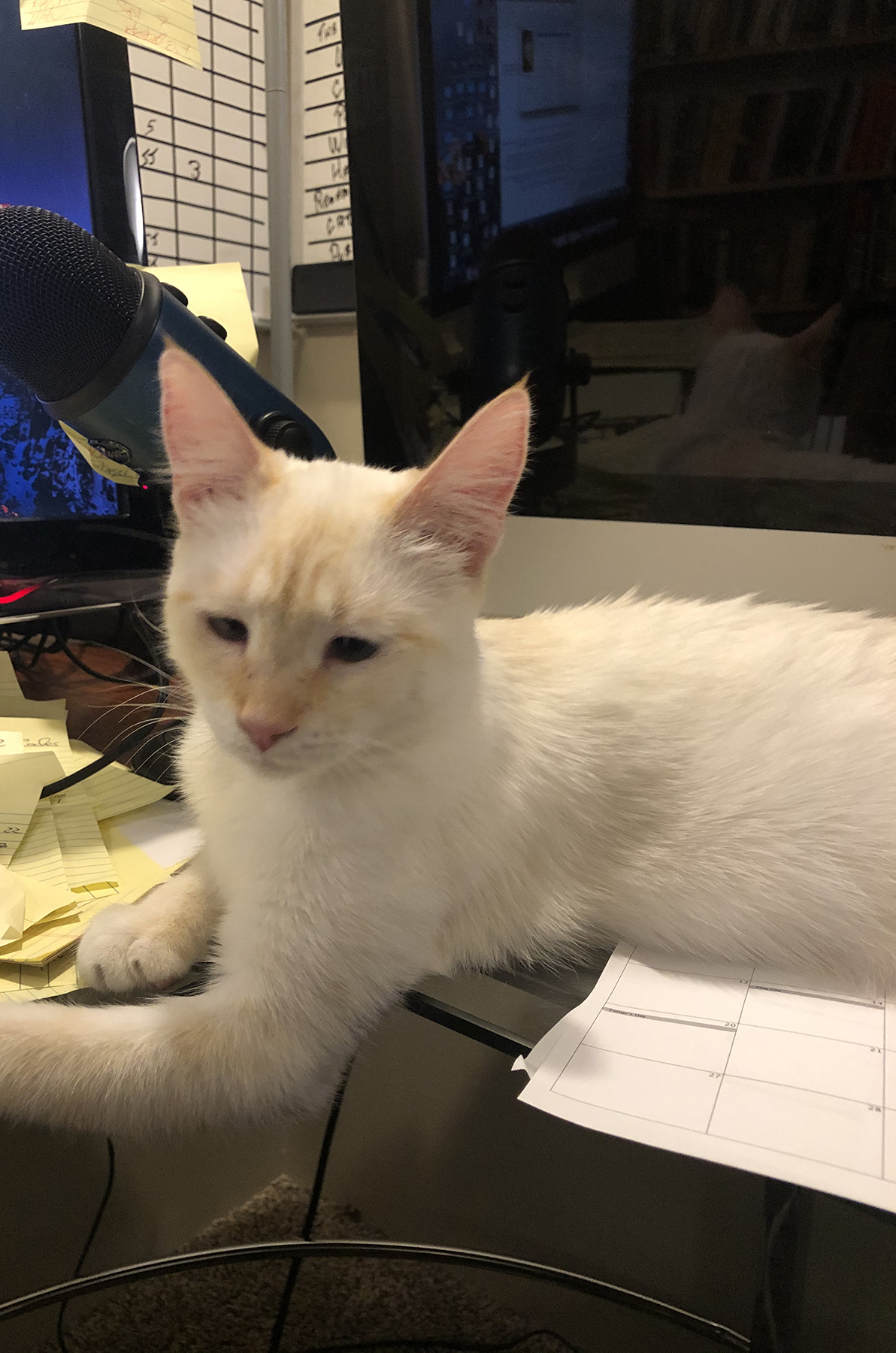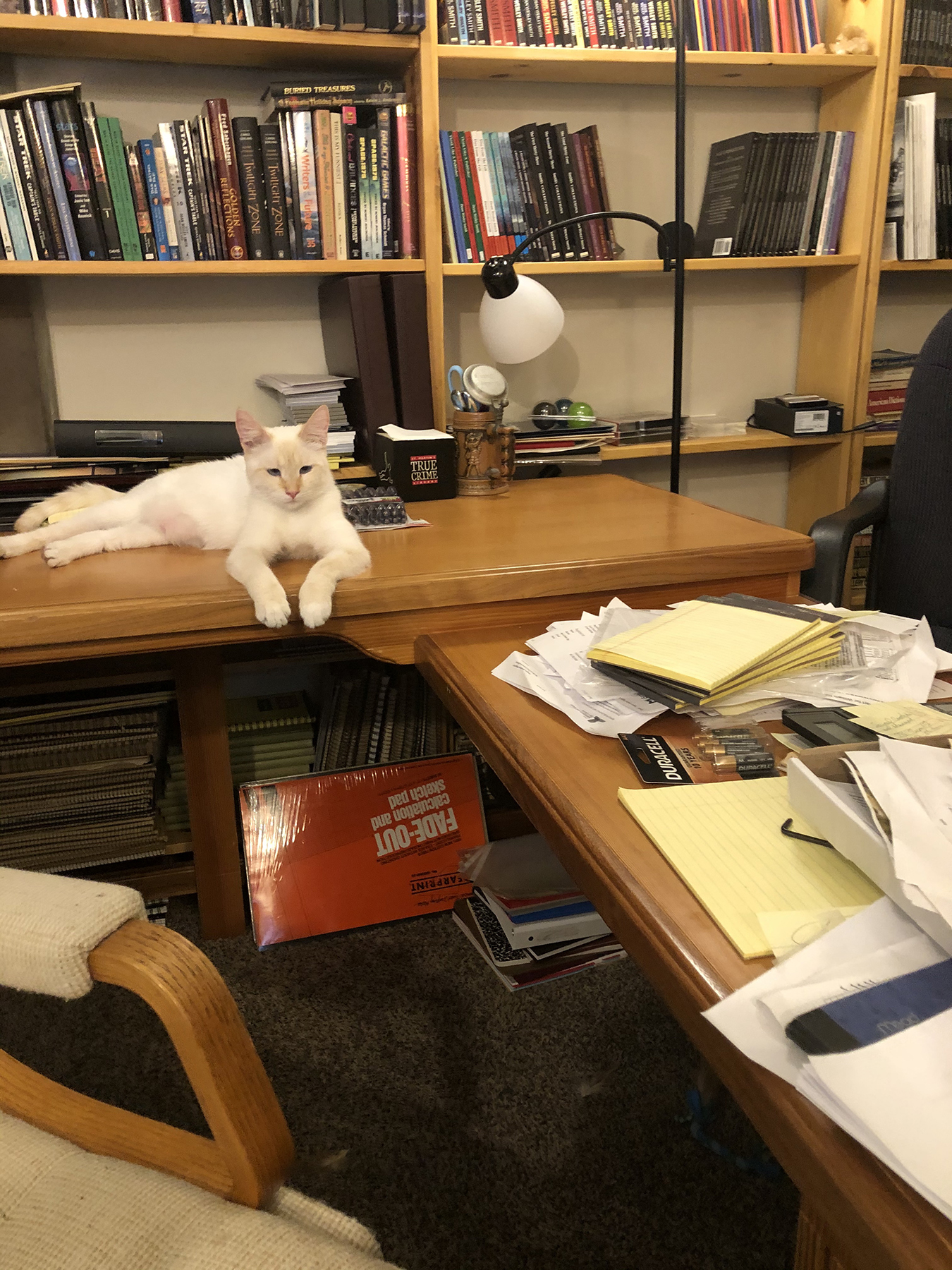 1