Well, At Least Hanging Around…
Dan has all the construction and moving plans under control and over the next five days we will be moving a ton of books and shelves. This is part of what the North by Northwest Bookstore Kickstarter paid for.
Movers will be coming in to do the heavy lifting for a time. And we are taking a ton of shelves out of Kris and my house here on the coast that we are getting rid of. We still need to build more.
The new area is huge, if you haven't gotten that idea. Here is what it looks like at the moment from the edge of the main room.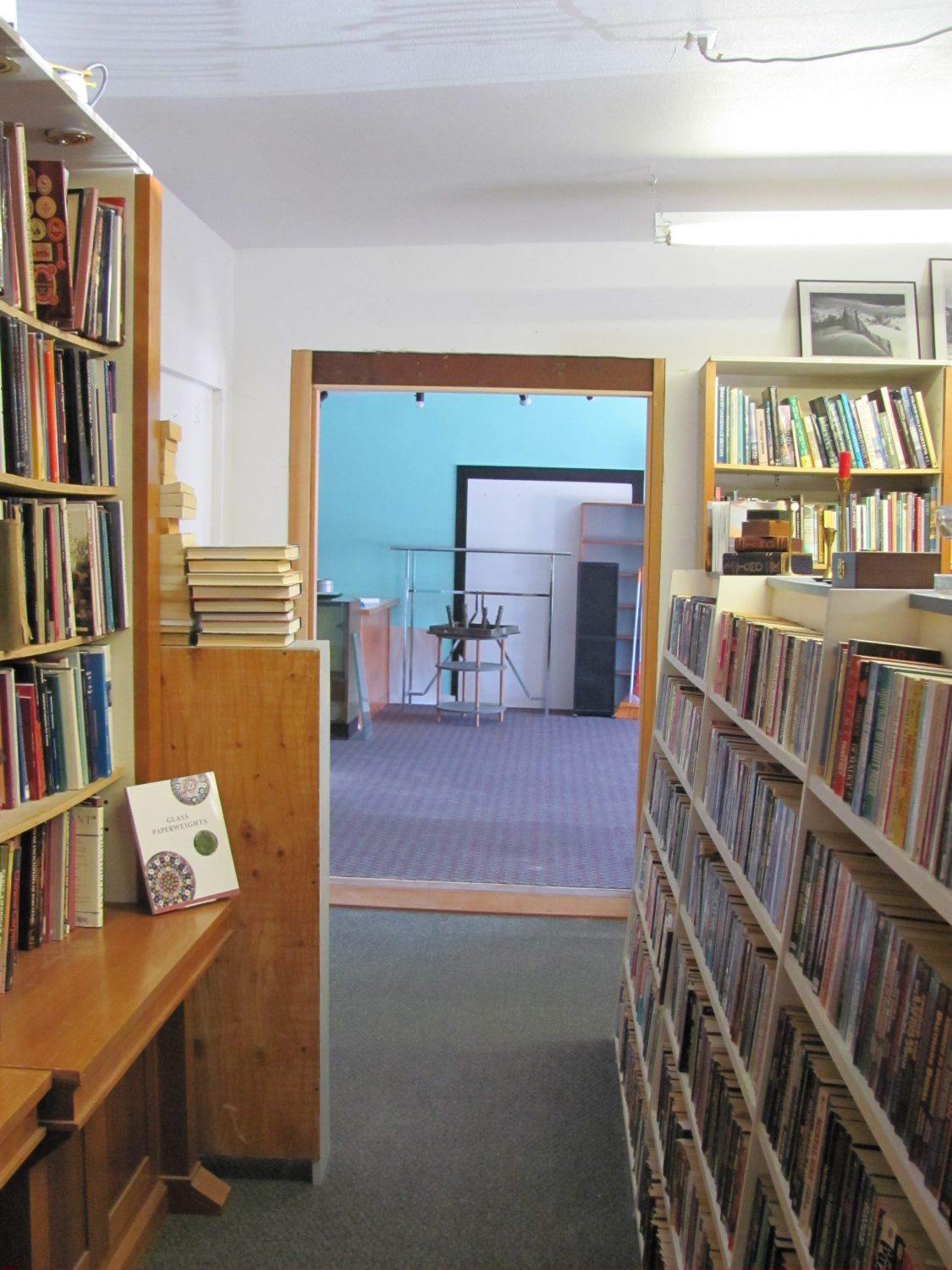 The store has a front room, a main room, a secondary room, and now this huge new space. Hundreds of thousands of books.
And as I said, this new area, once done, will open up the space we need for indie books. Stay tuned here later this fall for that announcement.
————–
You Can Sign Up Now For August Workshops…
July workshops will vanish for new sign-ups in three days..
Get information on all online regular workshops here.
Any questions, feel free to ask on any of them.
Here is the July and August Schedule…
All have openings at the moment.
Class #1… July 10th … Depth #3: Research
Class #2… July 10th … Author Voice
Class #3… July 10th … Dialog
Class #4… July 10th … Writing into the Dark
Class #5… July 10th … Writing Fiction Sales Copy
Class #6… July 10th … Writing and Selling Short Stories
Class #7… July 11th … Depth in Writing
Class #8… July 11th … Business
Class #9… July 11th … Writing Fantasy
Class #10… July 11th … Information Flow
Class #11… July 11th … Magic Bakery
Class #12… July 11th … Advanced Depth
Class #13… Aug 7th … Think Like a Publisher
Class #14… Aug 7th … Endings
Class #15… Aug 7th … Point of View
Class #16… Aug 7th … Writing Mysteries
Class #17… Aug 7th … Speed
Class #18… Aug 7th … Teams in Fiction
Class #19… Aug 8th … Depth in Writing
Class #20… Aug 8th … How to Edit Your Own Work
Class #21… Aug 8th … Character Development
Class #22… Aug 8th … Writing Secondary Plot Lines
Class #23… Aug 8th… Information Flow
Class #24… Aug 8th … Magic Bakery
For more information, go to https://deanwesleysmith.com/online-workshops/