Topic of the Night: Writing a Novel in Seven Days: Chapter Nine
WRITING A NOVEL IN SEVEN DAYS
Chapter Nine: Day Six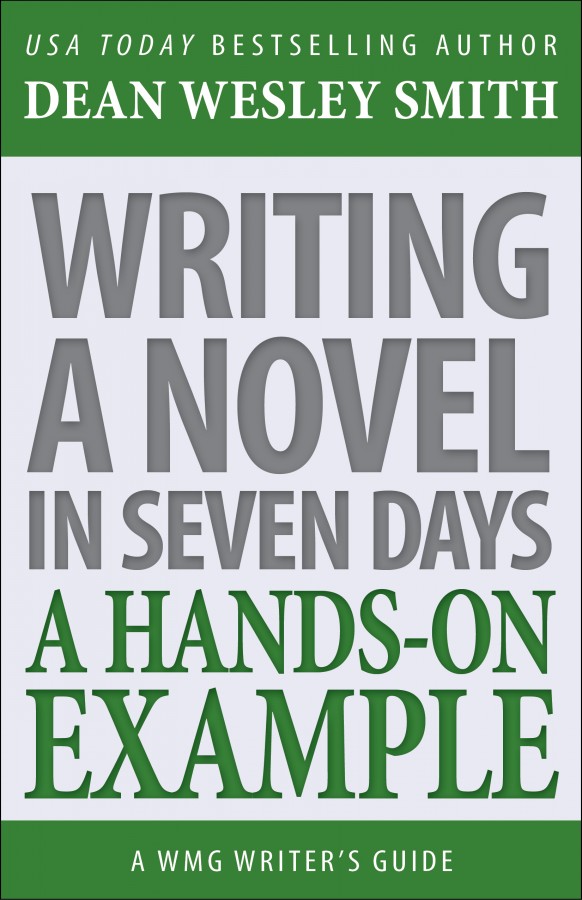 The Challenge is Simple.
Day One: 3,000 words.
And then each day after that add 1,000 words to the amount needed. Seven days, if my math is right, I will have a 42,000 word novel.
3,000… 4,000… 5,000… 6,000… 7,000… 8,000… 9,000 words.
7 Days.
Day Six (8,000 word day)
Once again made my goal for the day.
This goal today at 8,000 words was pretty much my focus for the day. I still worked up at WMG Publishing, but for not as long. (Yes, I still worked my day job, got my e-mail, and did these blogs while writing 8,000 words.)
Counting 3,000 words for Day On, 4,000 words for Day Two, 5,000 words for Day Three, 6,000 words for Day Four, 7,000 words for Day Five, and 8,000 words for Day Six, I needed to be at 33,000 words or beyond.
Hit that once again.
I had 2,950 words in the bank before today, but didn't want to use the words today and it worked out that I didn't once again. In fact, I added to the bank a little. Very little. 50 words actually, to make the bank after tonight 3,000 words even.
The Day
Thursday for me is a normal day I work on workshop stuff up at WMG offices and I did that as well today. I got there, after a half hour of errands, around 2:30. I worked there upstairs in the new store and on workshop stuff in my office until just before 5 p.m. when I headed home. So basically three hours of work there.
I did some e-mail and other things quickly, then by 5:15 I got started writing on the novel The Idanha Hotel: A Thunder Mountain Novel.
First Session:
5:15 p.m. I started and managed 800 words  in forty-five minutes before taking a very short break.
Second Session:
Back in here around 6 p.m. and managed 700 words in another 45 minutes.
The weather at this point gave me a break. I find it difficult to write when the sun is streaming over the ocean and into my office. Even with the blinds pulled, it is hard to see my computers. But just after I started the fog rolled in and I wrote without a problem with the window open and the ocean crashing on the beach.
Third Session:
Another short break and managed 750 more words in another 45 minutes before stopping to take a nap and have dinner at 7:30 p.m.
2,250 words in three sessions. Book was going slow at this point because it was very complicated and I had to stop and do a quick check on facts a number of times. (Remember, I only write one draft. I never leave anything and I don't write sloppy.)
Still, 2,250 words before dinner made me happy.
Fourth Session:
Got back in here around 9 p.m. after some dinner and television. By 10:15, a long session for me, I had 1,300 words more.
Fifth Session:
A little longer break and from 10:45 until midnight I got in 1,500 words.
Book is back picking up speed at this point.
Sixth Session:
Watched some television, so didn't get back into this office until 1:30 a.m. From then until 2:15 I wrote 1,000 words even.
Yes, even on an eight thousand word day I watched television twice and took a nap. That ought to mess with some myths. (grin)
Seventh Session:
From 2:20 a.m. until 3 a.m. I managed 950 words.
Eighth Session:
From 3 a.m. until 3:45 a.m. I managed 1,050 words.
—–
Made it. Eight sessions.
I got 8,050 words for the  day, bringing the novel to 36,000 words total so far.
I needed to be at 33,000 words after today on the challenge, so I have 3,000 words in the bank at the moment on the challenge.
Going to finish this tomorrow.
How Am I Feeling at This Point?
Very, very, very focused now.
I am on jury duty starting tomorrow, but I luckily don't have to go in until next week. That would have been fun.
So I am able to stay really focused going forward now, which at these longer word counts, you have to be.
Tomorrow it feels like this book will finish up. Not at all sure how long it will end up, so I am planning on spending a real focused day on it. Nine sessions, which means I have to watch my time carefully.
Just wish I could see the ending. I think I have caught a glimpse, but it's some words away. Or at least it feels that way.
Going to be interesting. If I have to write ten or eleven thousand words tomorrow to finish this thing, I will.
Stay tuned.
And then on Sunday night, I'll do a final chapter on this nonfiction book that these blogs will turn into. I'll talk about the challenge from a day's hindsight and if such a challenge like this is worthwhile. And so on.
But got to finish the novel first.
The Writing of The Idanha Hotel: A Thunder Mountain Novel
(The number in parenthesis is what is needed for the challenge.)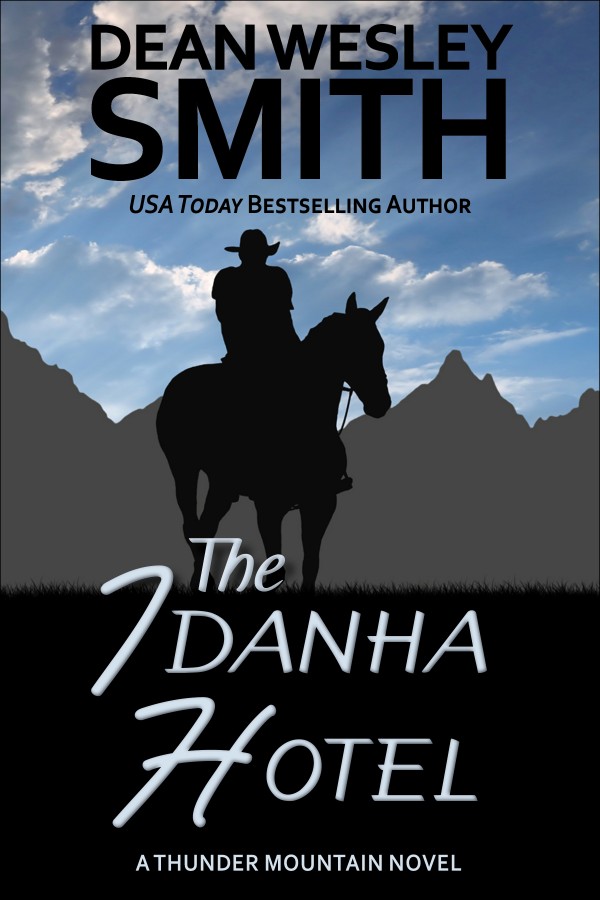 Day 1.. 3,700 words. (3,000)  Total words so far… 3,700 words.
Day 2.. 5,100 words. (4,000)  Total words so far… 8,800 words.
Day 3.. 5,600 words. (5,000)  Total words so far… 14,400 words.
Day 4.. 6,050 words. (6,000) Total words so far… 20,450 words.
Day 5.. 7,500 words. (7,000) Total words so far… 27,950 words.
Day 6.. 8,050 words. (8,000) Total words so far… 36,000 words.
—
The Day in Summary
4 hours of work at other things counting the hour to write this chapter and other blog post and e-mail.
7 hours or so of writing to get 8,050 words.
Just about 11 hours for the day total. The rest of the time was napping, watching television, eating lunch and dinner, sleeping, and other regular life things.
Onward to Day Seven, the last day.