Topic of the Night: Writing a Novel in Seven Days: Chapter Eight
WRITING A NOVEL IN SEVEN DAYS
Chapter Eight: Day Five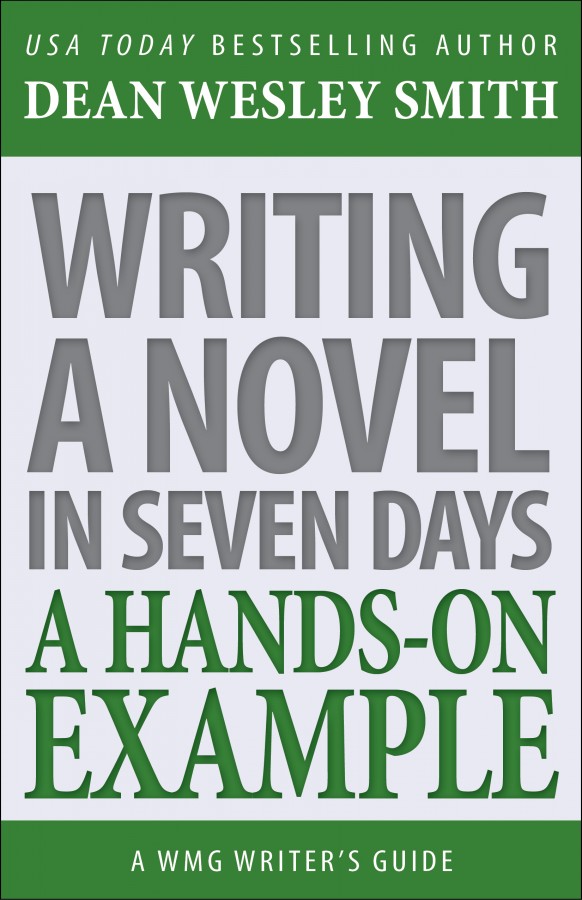 The Challenge is Simple.
Day One: 3,000 words.
And then each day after that add 1,000 words to the amount needed. Seven days, if my math is right, I will have a 42,000 word novel.
3,000… 4,000… 5,000… 6,000… 7,000… 8,000… 9,000 words.
7 Days.
Day Five (7,000 word day)
Once again made my goal for the night.
I paid a ton more attention to the challenge today than I did yesterday. Seven thousand words is a serious number of words in one day and I gave the writing of that much the respect it needed to make it happen.
Counting 3,000 words for Day On, 4,000 words for Day Two, 5,000 words for Day Three, 6,000 words for Day Four, and 7,000 words for Day Five, I needed to be at 25,000 words or beyond.
Hit that once again.
I had 2,400 words in the bank before today, but didn't want to use the words today and it worked out that I didn't once again. In fact, I added to the bank a little.
The Day
Wednesday for me is a typical meeting day and today was no exception. Managed to crawl out at 12:30 a.m. and make it to the first meeting for WMG Publishing business by 2 p.m.
Then another meeting at 4 p.m., and then more meetings on the new store until after 5 p.m.
So by the time I got done talking with people, it was almost 6 p.m.
I did some e-mail and other things quickly, then by 6:30 I got started writing on the novel The Idanha Hotel: A Thunder Mountain Novel.
First Session:
6:30 p.m. I started and managed 700 words  in forty-five minutes before taking a break for a nap and then dinner.
Second Session:
Back in here around 8:30 p.m. and managed 1,300 words by 9:15 p.m. Still powering along fine.
Third Session:
Stopped for a time to read Kris's new blog (which is wonderful), then got back in here around 10 p.m. I did 1,400 words in just under an hour.
At this point the novel has really gone sideways completely. I am in a nasty time-loop type of problem in this book (Thunder Mountains are time travel if you didn't know) which is causing me all sorts of issues on the time of each chapter. Going to have to cycle back and make sure I have it all straight.
Fourth Session:
From 11 p.m. until 11:45 I got 700 words done before going to watch some television.
Fifth Session:
Got back in here at 1:15 a.m. and managed 1,400 words by just a few minutes after 2 a.m.
Sixth Session:
From 2:15 a.m. until 3:15 a.m. I managed 1,200 words.
Seventh Session:
From 3:30 a.m. until 4 a.m. I managed 800 words.
—–
Made it. Seven sessions.
I got 7,500 words for the  day, bringing the novel to 27,950 words total so far.
I needed to be at 25,000 words after today, so I have 2,950 words in the bank at the moment on the challenge.
Tomorrow I'm going to have to be even more careful on time needed.
How Am I Feeling at This Point?
Very, very focused now.
And enjoying and challenged by this novel. Not sure what possessed me to write a Thunder Mountain novel for this challenge. My most difficult series to write by a long ways.
The next two days are the real test on this.
And no end in sight on the novel, so I'm at that scary point as well.
Going to be interesting.
The Writing of The Idanha Hotel: A Thunder Mountain Novel
(The number in parenthesis is what is needed for the challenge.)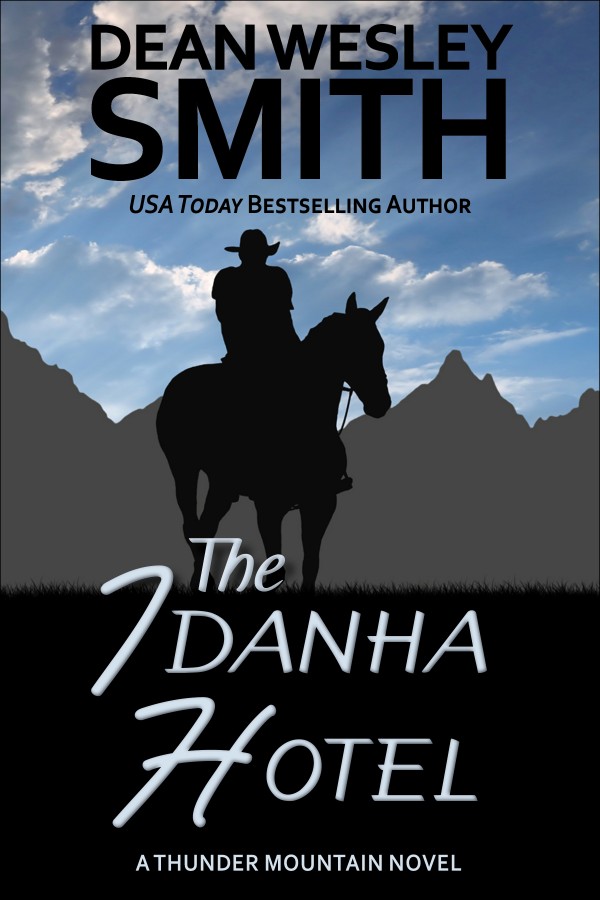 Day 1.. 3,700 words. (3,000)  Total words so far… 3,700 words.
Day 2.. 5,100 words. (4,000)  Total words so far… 8,800 words.
Day 3.. 5,600 words. (5,000)  Total words so far… 14,400 words.
Day 4.. 6,050 words. (6,000) Total words so far… 20,450 words.
Day 5.. 7,500 words. (7,000) Total words so far… 27,950 words.
—
The Day in Summary
5.5 hours of work at other things counting the hour to write this chapter and other blog post and e-mail.
5.5 hours or so of writing to get 7,500 words.
Just about 11 hours for the day total. The rest of the time was napping, watching television, reading Kris's blog, eating dinner, sleeping, and other regular life things.
Onward to Day Six.