Topic of the Night: Writing a Novel in Seven Days: Chapter Four
WRITING A NOVEL IN SEVEN DAYS
Chapter Four: Day One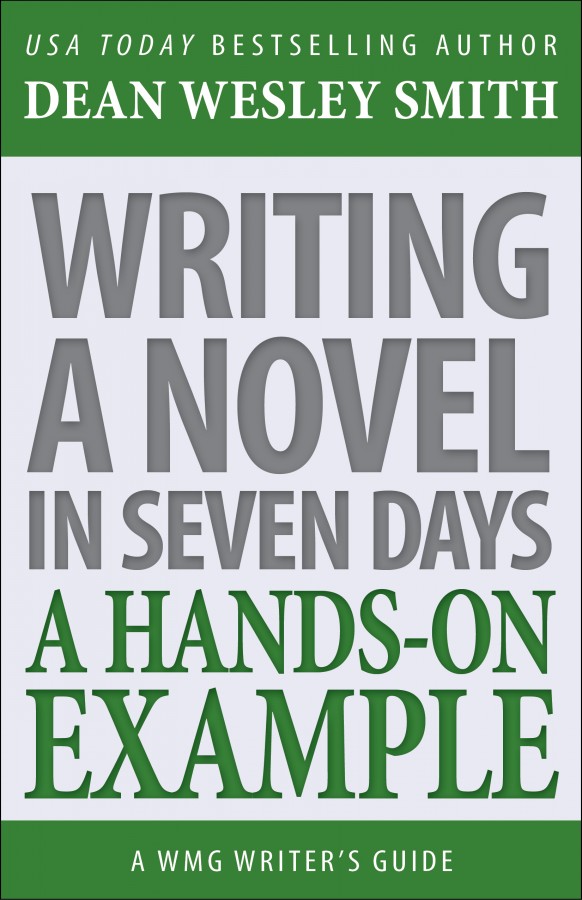 The Challenge is Simple.
Day One: 3,000 words.
And then each day after that add 1,000 words to the amount needed. Seven days, if my math is right, I will have a 42,000 word novel.
3,000… 4,000… 5,000… 6,000… 7,000… 8,000… 9,000 words.
7 Days.
Day One
Here we go.
I'm going to detail out my day so that anyone reading this can extrapolate their own days and see how it works. The idea is to help others with similar challenges like this.
And help writers with just controlling their own fears and time.
Side Note First on Structure
On the comments on the last chapter, which will not be available in the book, I was asked how I was going to handle doing extra words on some nights or was I going to just stop when I reached the world count?
I decided that this challenge is total word count. Finish a novel is seven days. I need at least 3,000 words done today, the first day, then adding 4,000 on the second, I need to be past 7,000 words total by the end of the second day.
And so on.
That way I don't have to be worried about stopping exactly on some word count.
How I will deal with the ending if I am short or long on the novel I'll talk about at the end. Not a clue at the moment, actually.
The Day
Started off by climbing out of bed at 1:30 p.m. and by the time I got around to leaving the house to run errands, it was 3 p.m.
I got to WMG offices a little after 3 and worked with Josh there for about forty-five minutes on the new store, then I went to my office and worked for an hour finishing loading up a Smith's Monthly to the printer.
Then I worked until around 7 p.m. on workshop stuff.
So for those of you counting, about four hours at WMG and workshop work today away from my writing office.
I took a short nap when I got home, then cooked dinner and watched some news and such.
Got in here to my office around 8:30 p.m. to do e-mail and other things.
Finally, around 9:30 p.m. I moved over to my writing computer and started the novel The Idanha Hotel: A Thunder Mountain Novel.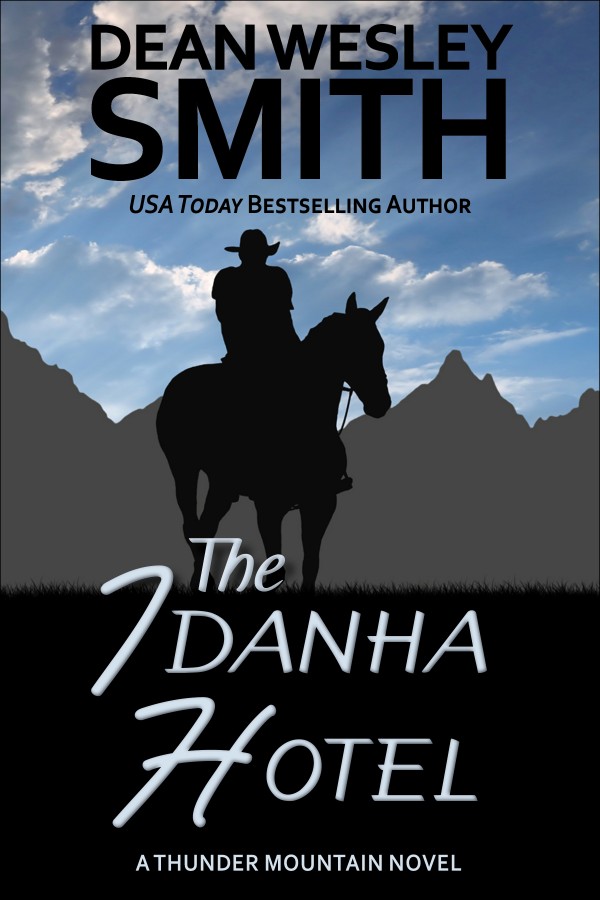 First Session:
I managed about 600 words before I had to go lay down because of a headache. (Eyestrain I think.)
Second Session:
Around 11 p.m. I was back in for another session. This time I managed 800 words starting up this novel before going to take a break and watch some television around 12 midnight.
So two sessions so far for about 1,400 words starting up at just under two hours writing.
Third Session:
Around 1:30 a.m. I came back in to my writing computer and did another session of 1,100 words as the novel started to pick up speed.
Fourth Session:
A five minute break at 2:15 a.m. and another 1,200 words before 3:15 a.m.
So stopping at 3,700 words for the day.
A perfect start. Novel, as I said to Kris, wants to be written at the moment. No idea where it is going and the short story didn't help much at all since I changed out the two characters from the short story and changed the focus right from word one.
Not sure why I did that. I never ask, I just type.
700 words ahead going into tomorrow's word count now. I need to be past 7,000 words on the book by the end of tomorrow night.
The Day in Summary
4 hours of work at WMG.
Just under 4 hours of writing time to get 3,700 words on the novel.
This chapter and the daily blog will take about an hour combined.
So 9 hours starting at 1:30 p.m. and going until 4 a.m. of structure time between my day job and writing fun.
The rest of the time was napping, cooking dinner, watching television, and other regular life things.
Onward to Day Two.
The novel is started. That's all that mattered today.