Thirty-Two Years Ago I Met Kris in Albuquerque
Algis Budrys had asked me to stop there and give two writers a ride to Taos, New Mexico where we were all attending a conference. Kris was one of those writers. We have been together ever since. I consider that the luckiest day of my life.
We celebrate this day (May 4th) ever since.
Kris (on Facebook) put up this picture of us taken at Taos that first week. I was thirty-five, Kris was twenty-five.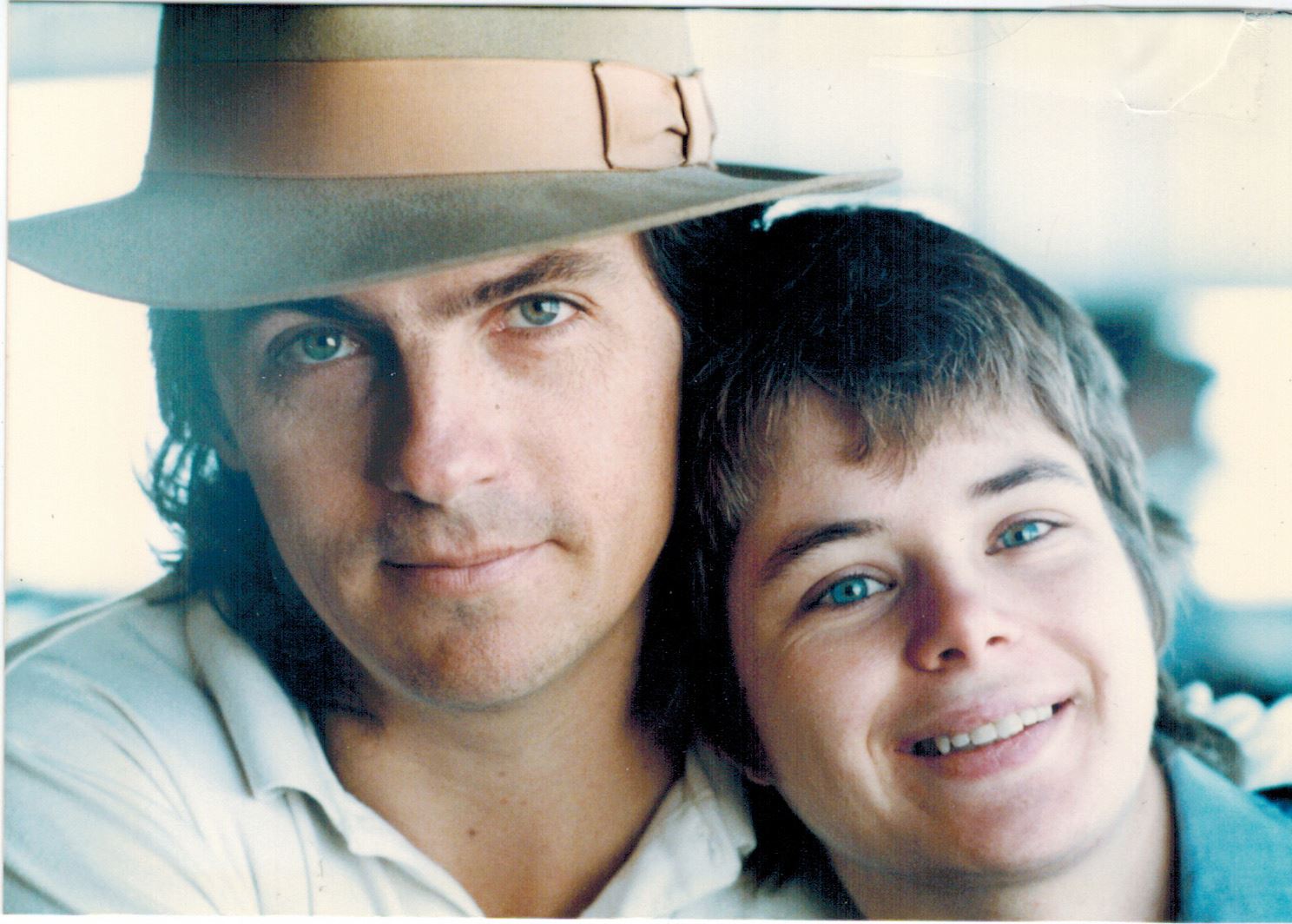 So I thought I would show you a few more pictures in celebration of the thirty-two years.
This picture is about a year or so later. Kris had let her hair grow and she was sitting in her new Porsche she had just bought.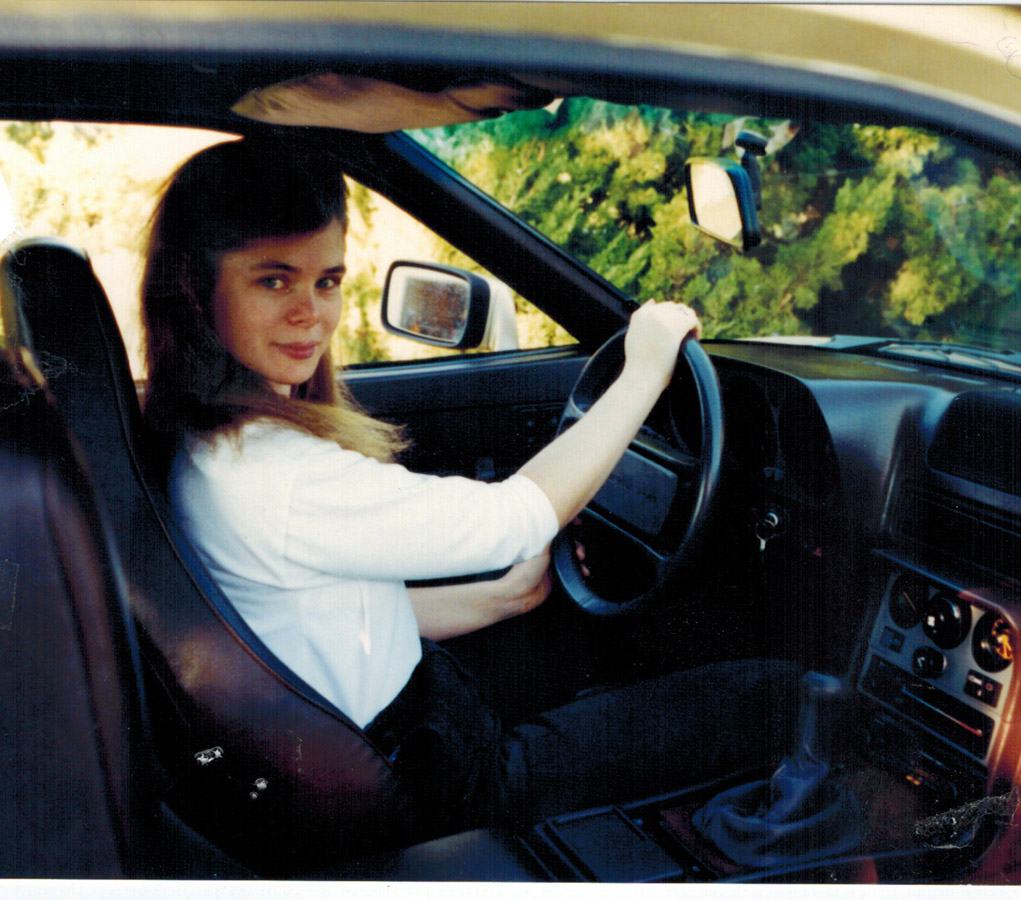 The next picture is me being dorky a year after we met in a hotel in New York over my first check for my first novel.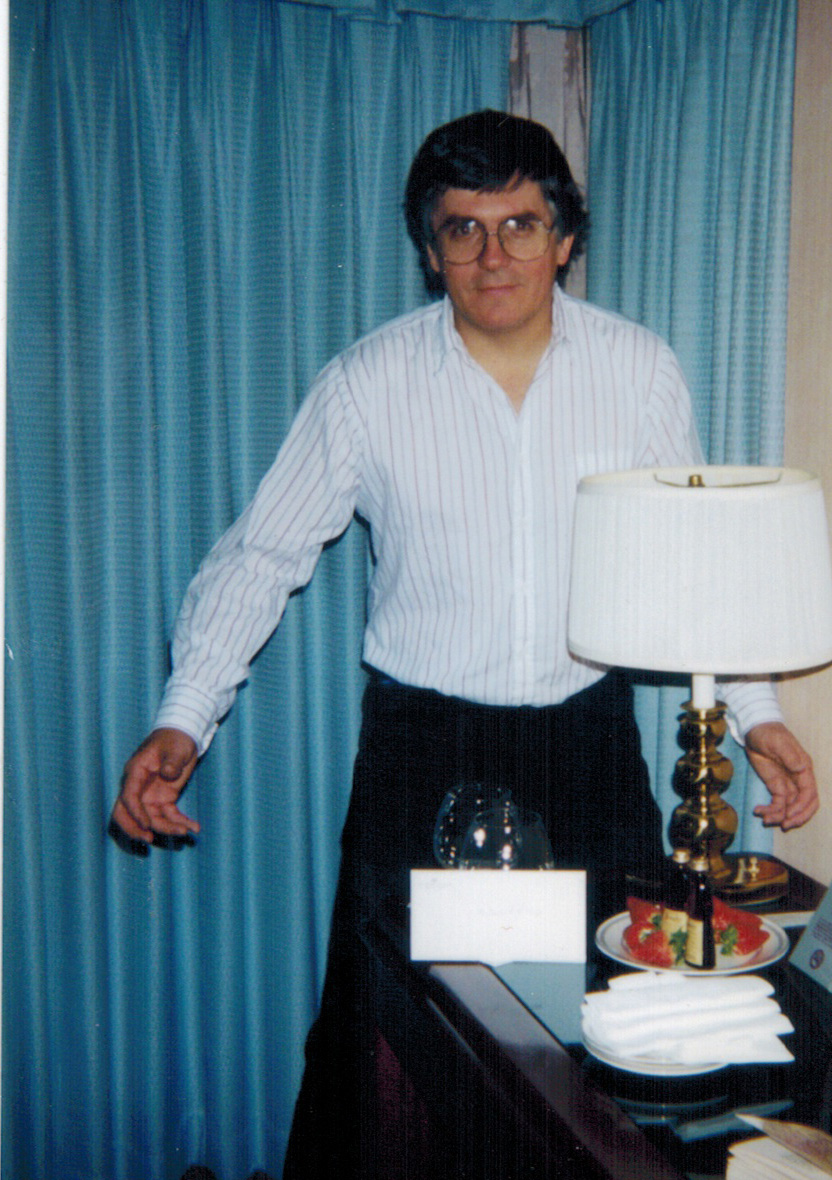 The next picture is about five years after we met when we won the World Fantasy Award for Pulphouse. (We are kneeling in the lower right of the picture. Go ahead, try to name everyone.)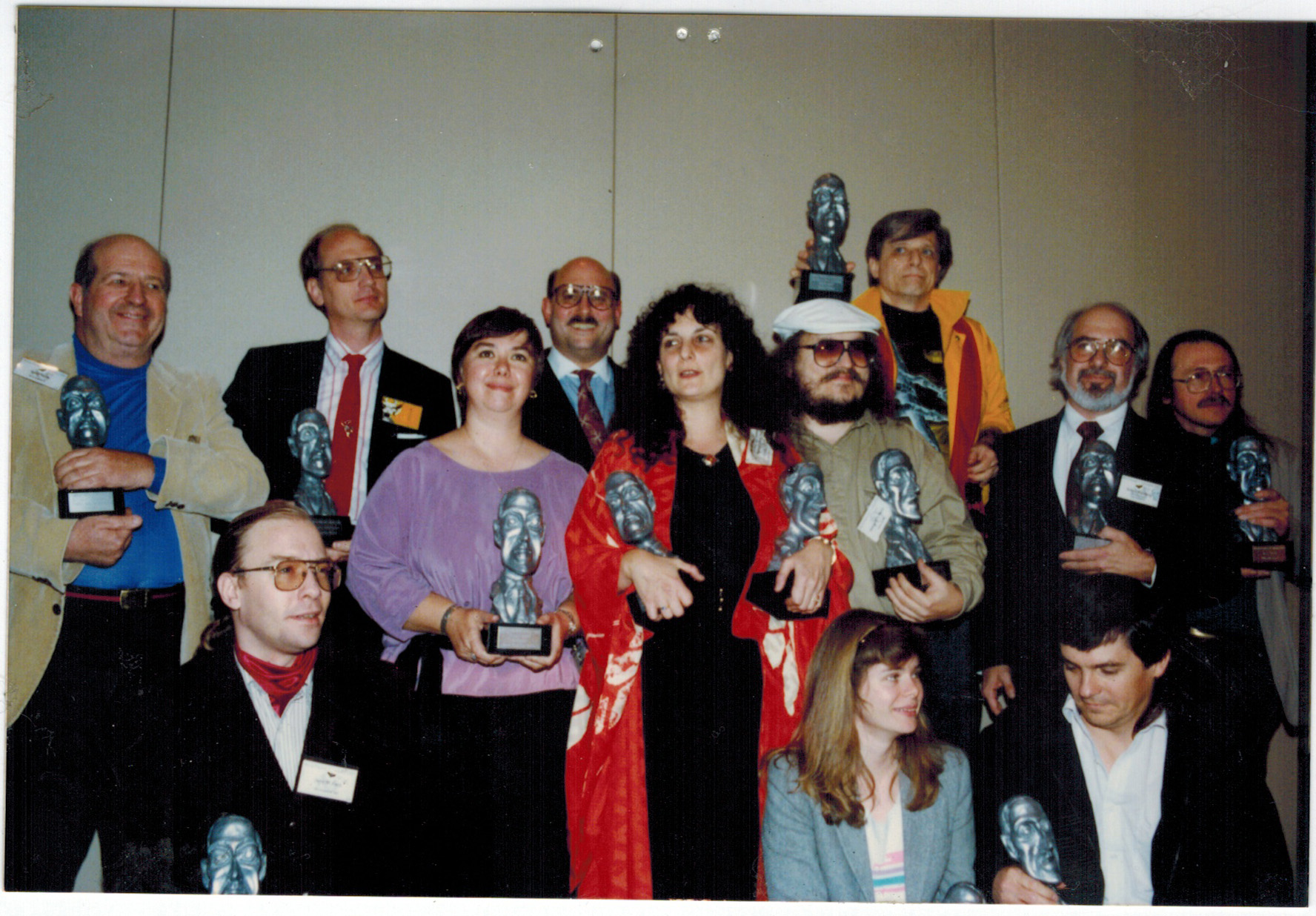 The next picture is about ten years after we met. We are standing on Monumental Summit looking out toward Thunder Mountain. Yes, this is where my Thunder Mountain series is set.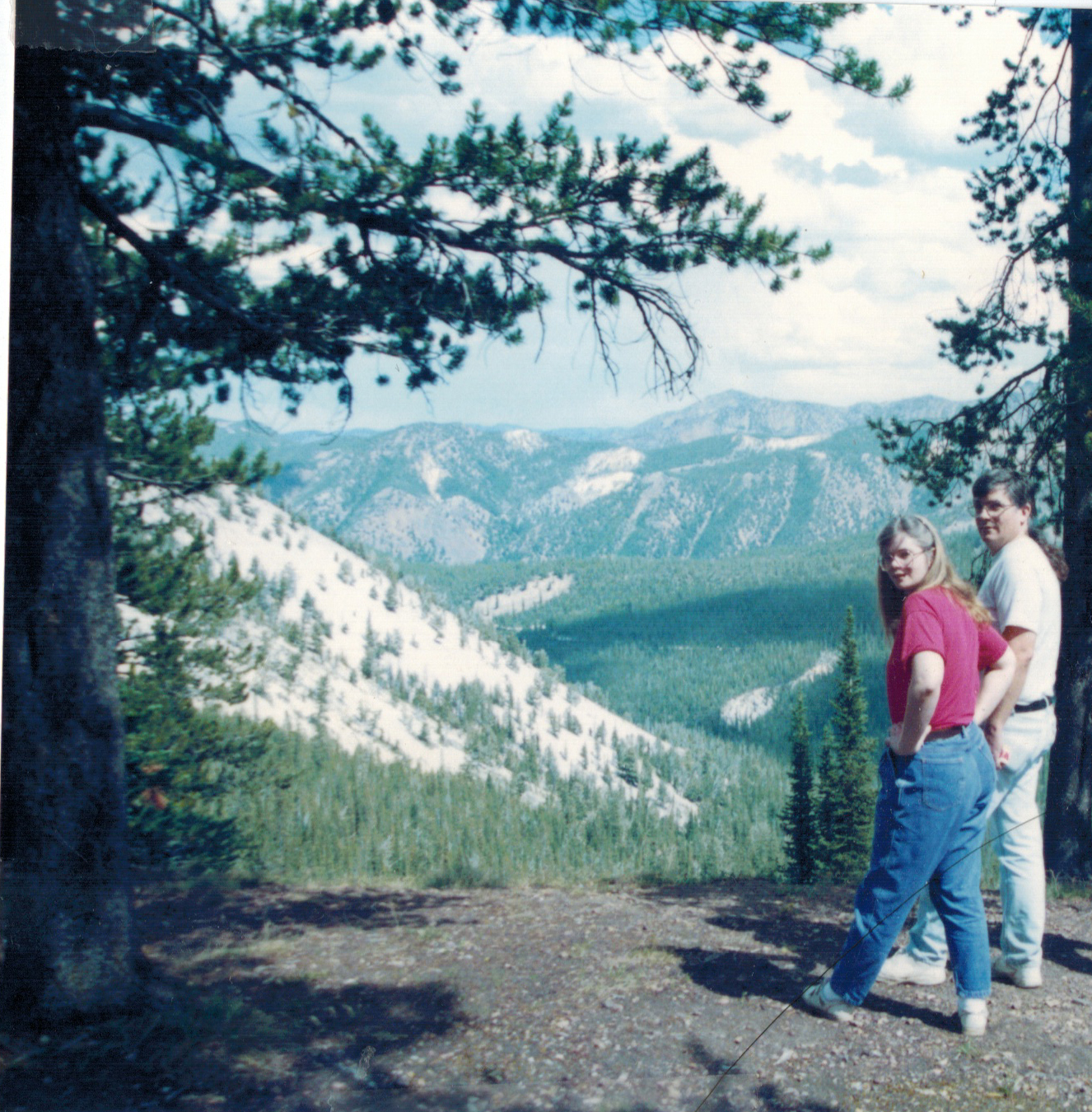 The next picture is about twenty years after we met. Kris is reading in our living room with Galley on the back of the chair and Walter on her lap..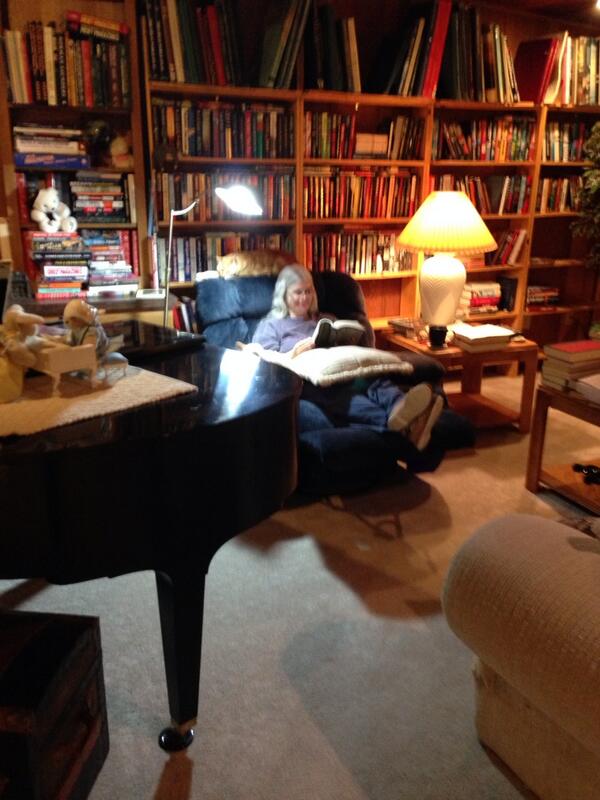 The next picture is what I looked like in my professional poker days about twenty years after we met. (The picture is newer.)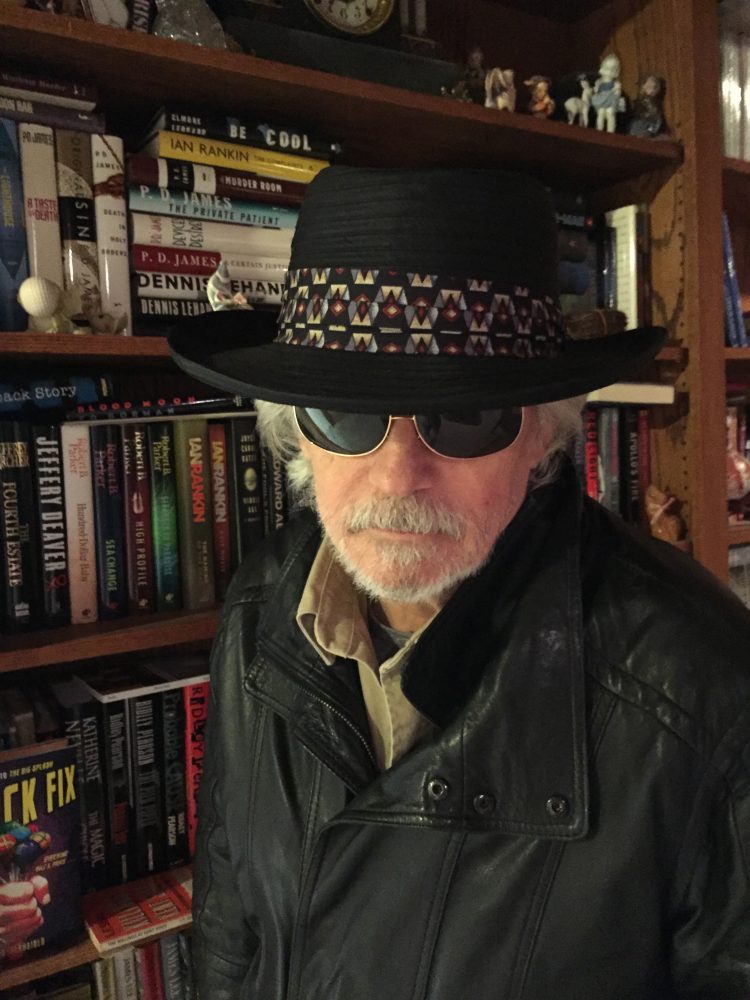 The last picture is of us two or three years ago. Look at the first picture, then the picture thirty years later. An amazingly wonderful thirty-two years. Thank you, Kris. And happy day.