There Can Be Only One Topic Tonight: Ed Bryant
Edward W. Bryant Jr. passed away this morning.
Writer, teacher, and great person, Ed was only five years older than me. I've known him since 1982. He was like a solid core of the science fiction and horror publishing field. Everyone knew and seemed to love Ed.
In the late 1980s and early 1990s he was a major supporter of Kris and my company Pulphouse Publishing. In fact, he seemed to spend more time in Eugene than Denver during that time and we loved it.
Kris lead off the very first issue of Pulphouse Hardback Magazine with an Ed story, a classic called "While She Was Out." And then he lead off the Best of Pulphouse from St. Martins Press with the same story.
(If you haven't read that story, brace yourself.)
Ed did a number of books for Pulphouse and our different imprints, including one of the very first Author's Choice Monthly volumes, an Axolotl Press novella, and a Short Story Paperback volume.
His support of Pulphouse back in the day helped Kris and I grow both as publishers and editors and as members of the field.
Since we shut down Pulphouse and I didn't go to many conventions, Ed and I drifted apart the last twenty years. I haven't talked to him since a conversation I had with him while with my friend Bill at Worldcon over five years ago. Still a shock to suddenly hear he is gone.
He was one of those people who were always just supposed to be there.
I have hundreds and hundreds of pictures with Ed in them. But I grabbed a couple pictures that I thought would be fun tonight and that bring back great memories.
The first one is Ed and Kris in the late 1980s at a Pulphouse party. We gave a lot of parties back in those days. This one was at Kris and my house. Don't you love the glasses? (Picture by Alan Bard Newcomer.)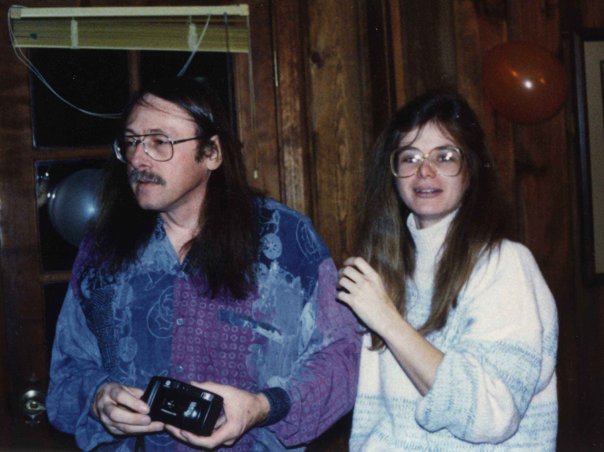 The second picture is of Ed at my surprise 40th birthday party in 1990 at a science fiction convention. (Jerry Oltion is behind him.)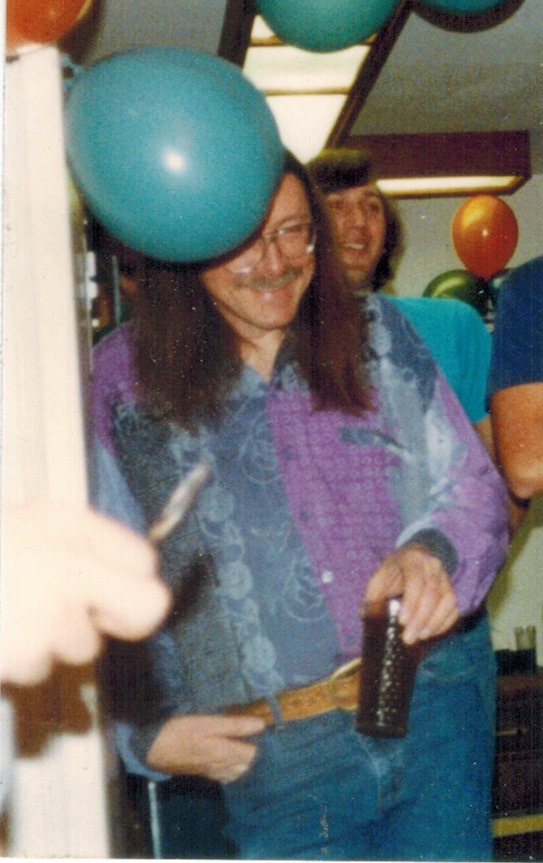 Thanks, Ed, for everything.
Pleasant journey.