The Need For Cat Pictures
Especially Today…
I normally hate Fridays for a ton of historical reasons, but today I hate this Friday even more. 2020 sucks and today it just got worse. So instead of dwelling on death and politics and pandemic, I figure it was just better to do cats.
So this first picture is of Kris and her heart cat Moose. Moose was a polydactyl and Kris rescued her when she was a tiny kitten, on the edge of death, and had to be bottle fed.
Moose, when she was small, got in the habit of sleeping in Kris's hair and did that every night for 14 years. Not kidding. After Moose left us, Kris spent years sleeping with her arms against the top of her head, she was so used to having Moose there. Moose put up with me, but only barely, and usually when Kris was gone for more than a few days traveling.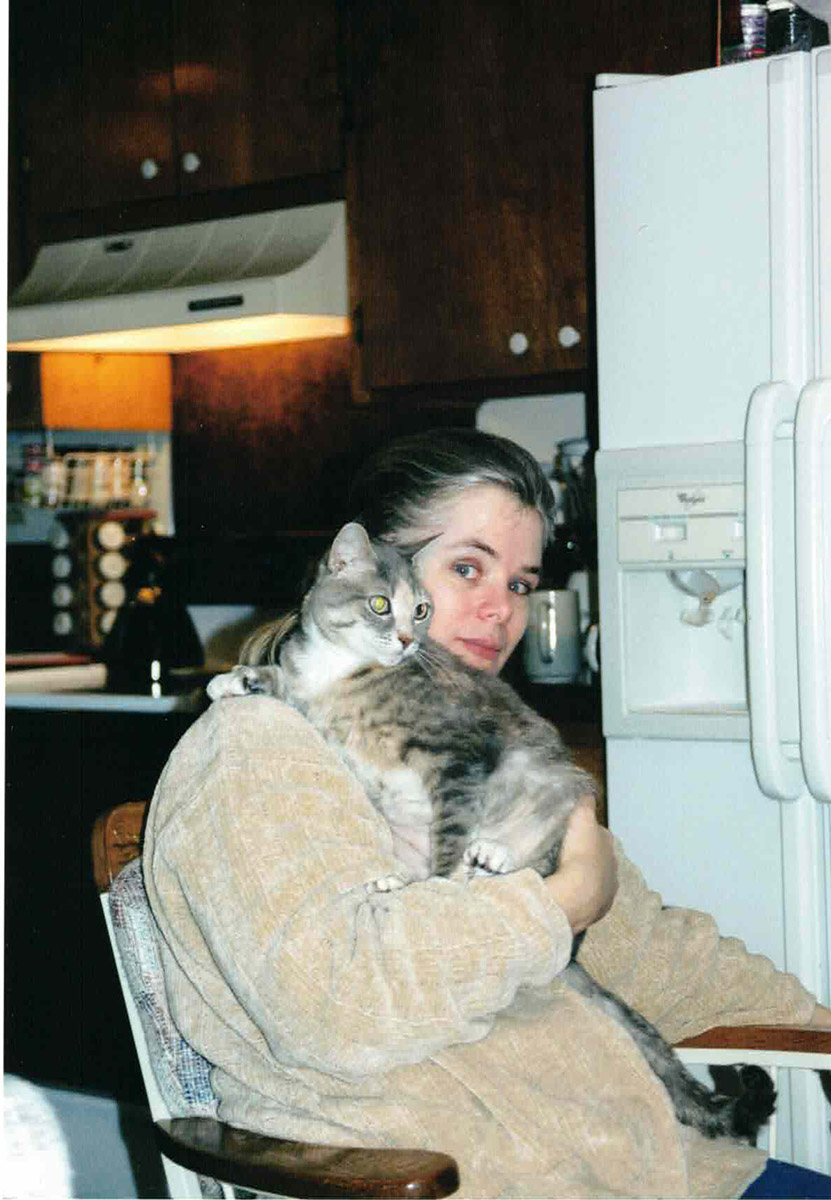 The next picture was of my heart cat Spike. He was an imp and I got him as a kitten and he stayed with us for 13 or so years. Originally he was supposed to be Kris's cat with Moose, but my other cat Doc didn't like the two white cats Thorne Smith and Ash (short for Clark Ashton Smith) that I had gotten, so we switched. She took Thorne and Ash and I took Spike, and then two years later they all moved in together anyway.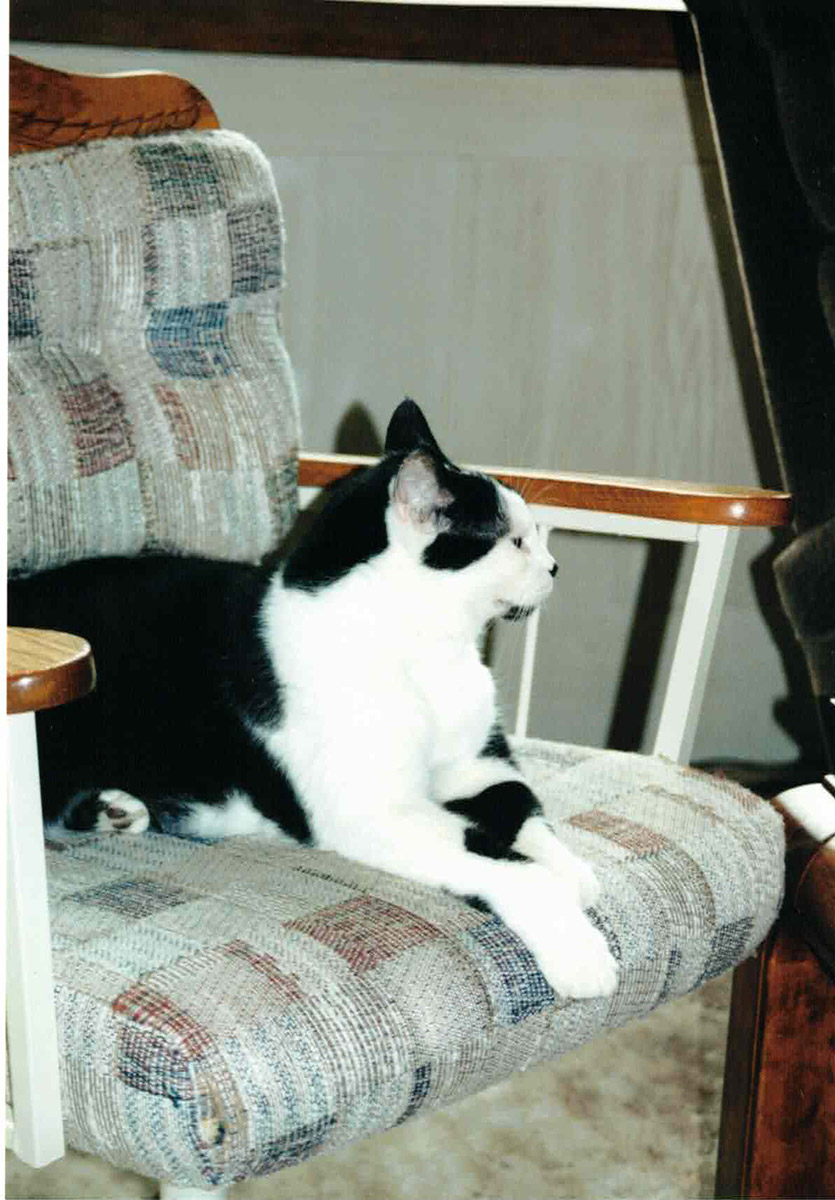 The last picture is of Grubby. Yes, Grubby was as fat as he appears in this picture. Little short legs, stomach never got off the ground.
When Kris and I moved in together, we brought her cats, my cats, and the people who had the place before us abandoned cats. One abandoned cat we called Misty Slut. She was starving as all of the abandoned cats were, and had a single baby we found in a clump of brush beside the house. That baby was bright orange and the size of my thumb and how it survived was anyone's guess. So Kris called it Grub, because that was what he looked like there in the brush.
And Grubby had no off switch when it came to eating because he had been so starved when he was born. And he wasn't the brightest bulb in the chandelier either for the same reason. But he was a love. He had short little stubby legs and he looked like a moving blob of orange when he walked or ran. He was too big to clean himself, so every week we had to take him to a groomer, which he loved. Even at that weight and initial birth problems, he lasted over ten years with us.