Picture Then and Now…
We are in the middle of the Fantasy Study Along workshop, so sort of busy, like a great deal. Some great reading and such. So instead of doing a blog that would take my brain, I decided to put up a picture from the way-back machine.
The first picture is in my publisher's office on the second floor of the Pulphouse Publishing Inc. building in Eugene, Oregon, in January of 1991. It was taken by James Fiscus.
I was 40 years old in that picture and the publisher of the 5th largest publisher of science fiction, fantasy, and horror in the nation for the third straight year at that point. I was also the editor of Pulphouse: A Fiction Magazine and dealing with over a thousand manuscripts per month in slush. Kris had just taken over F&SF and was also getting more slush than that. Our house was buried in manuscripts, to say the least.
The painting you can sort of see behind me is a Barkley Shaw original oil of the cover of my first novel. My friend Bill Trojan bought that painting for me and right now it hangs in our entry way here in Vegas besides the oil painting of Kris's first novel cover.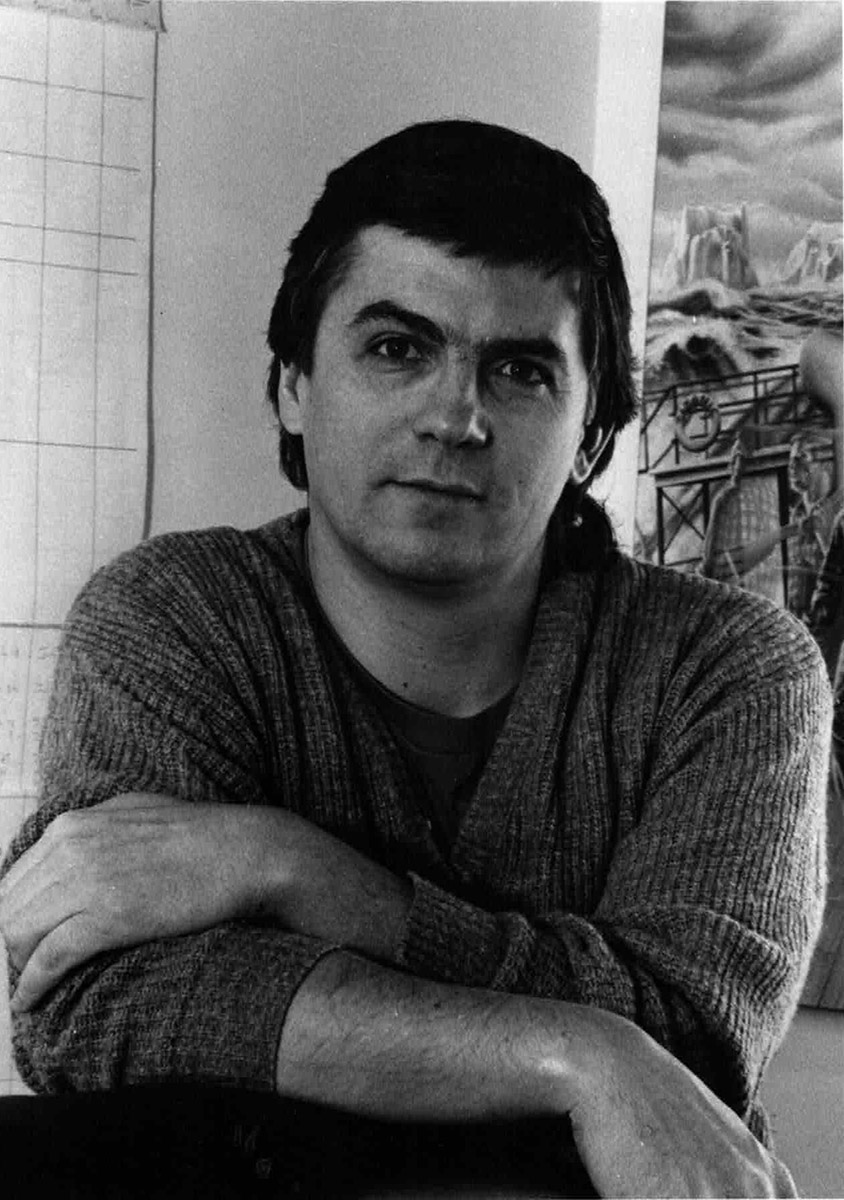 The second image was taken of me at the start of this year with my hair about the same length. I am almost 70 now. I didn't look my age back then. I sure do now. I might look younger if I shaved off the beard and mustache. But I think Kris might hurt me. (grin)