The Dream is Not Going to Just Come to Me
"The Dream is Not Going to Just Come to Me"
Maybe one of the smartest things ever said by any artist on The Voice.
And yet I run into writers all the time who think if they just do some writing for a few years, if they put up a few books, the dream of being a professional writer will just magically come to them.
And those people quickly get discouraged and vanish into What-Ever-Happened-To? land.
I admire the writers who just keep going, just keep learning, just keep doing their best to get better and find out how to chase the dream, especially in this new world where the publishing industry is shifting seemingly every day.
——
THE DAY
Not much to report. Worked on workshop stuff, both online workshops and the coming master class coast workshop. Thanks, Matt!!
Finally managed to get to writing around 2:30 a.m. and did 1,400 words in two short sessions.
That is pretty much going to be my pace over the next two weeks.
——-
UPDATE ON LAST NIGHT'S POST
To be clear, I stopped editing Star Trek Strange New Worlds in 2006 and the last book( #10) came out in 2007.
There has been no contest until this new scam contest popped up since then.
That was also my last media book. I stopped writing Trek and other media a number of years before 2006.
——-
TOPIC OF THE NIGHT: The Dream… 
I get a lot of letters from writers from all over the globe asking me if I would help them with learning how to indie publish their one short story or the novel they really hope to write.
I try to be polite and point them in general directions when I turn them down.
All of these writers have no idea I do this blog, that I have done a half-dozen writing and publishing books to help young writers. They somehow just got my name and wrote me, expecting me to hand-feed them.
And honestly, they don't even know who I am or what I have done.
I admire their courage in writing me, but not their thinking. Or their attitude hoping someone will spoon-feed them information.
Sort of like a freshman in college going up to an attorney and saying, "Hey, would you teach me how to be a lawyer with a few emails?"
Uhhh, no…
"The dream is not going to just come to me." Voice Contestant 2015
Now, if someone who has been taking workshops from us for a while, someone who has been writing regularly, who has a bunch of books and stories done, then writes and asks me for help on something, I always try to help.
Always. In fact, I go out of my way to help.
What's the difference?
The person has proven he or she wants to learn and is capable of learning and is willing to learn without help. And he or she has proven they will be around for a while and is willing to sacrifice for learning and for their dream.
That person I will help.
I always try to help long-term professional traditional writers make the cross-over into indie publishing. Why?
They have proven they have the ability to keep writing and learning and want to learn the new world to keep going instead of going to the bar and crying that they can't sell another book to some baby editor somewhere.
I really, really love working with writers who want to learn because in return I learn from them.
That's why I am so willing to help writers who are hungry to learn and so dismissive of writers who want to be spoon-fed information.
———-
So that said, I want to keep learning, so Kris and I have decided we will continue the online workshops into 2016, at least the first part of it. I will have the schedule up and announce it for the first three months of 2016 sometime in the next week or so.
But for the moment, here is the November schedule. Kris and I are very proud of this line-up of workshops.
And we don't advertise these, so spreading the word on these to your friends you think might be able to use the help would be appreciated. Sigh up information under the online workshop tab above or at www.wmgpublishingworkshops.com.
Class #41… Nov 2nd … Pitches and Blurbs
Class #42… Nov 2nd … How to Write Thrillers
Class #43… Nov 2nd … Adding Suspense to Your Writing
Class #44… Nov 2nd … Advanced Dialog
Class #45… Nov 3rd … Character Development
Class #46… Nov 3rd … Depth in Writing
Class #47… Nov 3rd … Making a Career
Class #48… Nov 4th … Cliffhangers
Class #49… Nov 4th … Pacing Your Novel
Class #50… Nov 4th … Advanced Depth
——-
The Writing of STAR RAIN: A SEEDERS UNIVERSE NOVEL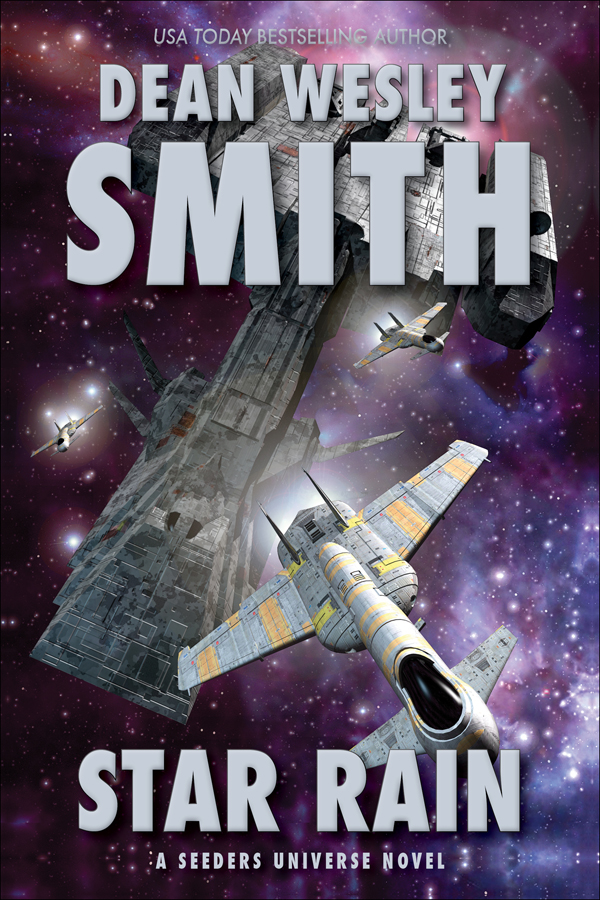 Day 1…. 2,550 words.  Total words so far… 2,550 words.
Day 2…. 2,350 words.  Total words so far… 4,900 words.
Day 3…. 2,500 words.  Total words so far… 7,400 words.
Day 4…. 1,200 words.  Total words so far… 8,600 words.
Day 5…. 1,500 words.  Total words so far… 10,100 words.
Day 6…. 2,000 words.  Total words so far… 12,100 words.
Day 7…. 1,700 words.  Total words so far… 13,800 words.
Day 8…. 3,350 words.  Total words so far… 17,150 words.
Day 9…. 5,300 words.  Total words so far… 22,450 words.
Day 10…. 1,400 words.  Total words so far… 23,850 words.
Day 11…. 4,200 words.  Total words so far… 28,050 words.
Day 12…. 2,200 words.  Total words so far… 30,250 words.
Day 13…. 1,400 words.  Total words so far… 31,650 words.
————
Totals For Year 3, Month 3, Day 12
Writing in Public blog streak… Day 792
— Daily Fiction: 1,400 original words. Fiction month-to-date: 31,700 words  
— Nonfiction: 00 new words. Nonfiction month-to-date total: 600 words 
— Blog Posts: 700 new words. Blog month-to-date word count: 9,900 words
— E-mail: 43 e-mails. Approx. 2,300 original words.  E-mails month-to date: 272 e-mails. Approx. 11,100 words
— Covers Designed and Finished: 0. Covers finished month-to-date: 0 Covers
——–
You can support this ongoing blog at Patreon on a monthly basis. Not per post. Just click on the Patreon image. Extra stuff for different levels of support and I will be adding in more as time goes on. Thanks for your support.
Or you can just toss a tip into the tip jar with a single donation at PayPal. Either way, your support keeps me going at these crazy posts.
And thanks.



If you would like to leave a tip just hit Paypal.me/deanwesleysmith (Goes to WMG Publishing account, but I'll get it just fine.)