The New WMG Publishing Store
Pop Culture Collectables #2
Professional writer J. Steven York stopped by the new store and took some photos. He has all of them on his Facebook page, but he generously gave me permission to show some of them here. He's such a great photographer I couldn't pass up the chance. Thanks, Steve!
To start off with, the store is three very large rooms, over three thousand square feet. A large part of it is books, and yes, a large section is just WMG books.
So impossible to capture everything in every nook and cranny. But here is a general tour.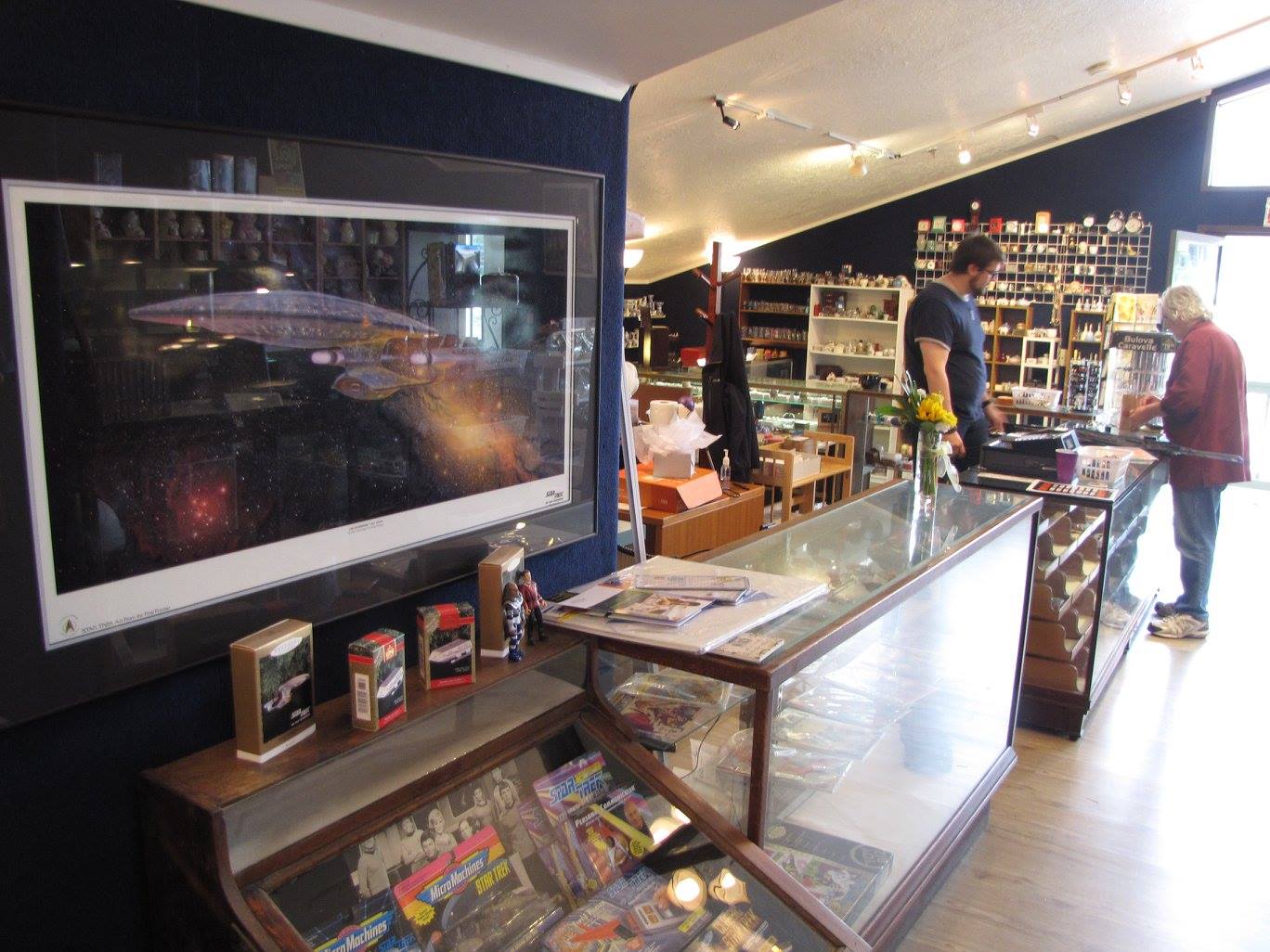 The first picture is looking back toward the one of the two main entrances at me and Josh standing at the main front counter. We have 11 display cases in this store.  Josh is the fantastic store manager we were very lucky to find.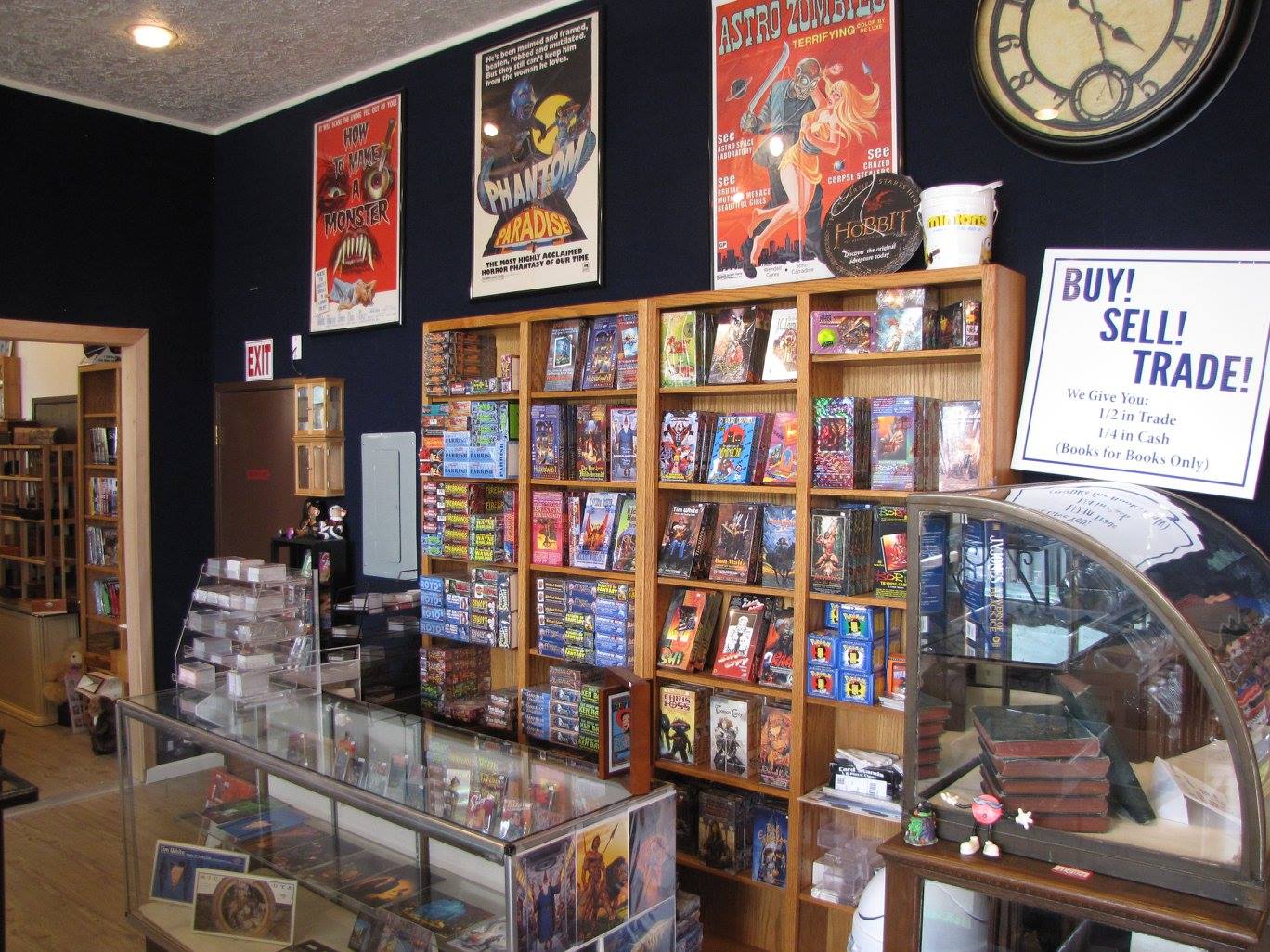 Then looking from the main counter over the card display case and toward the bookstore part of the store.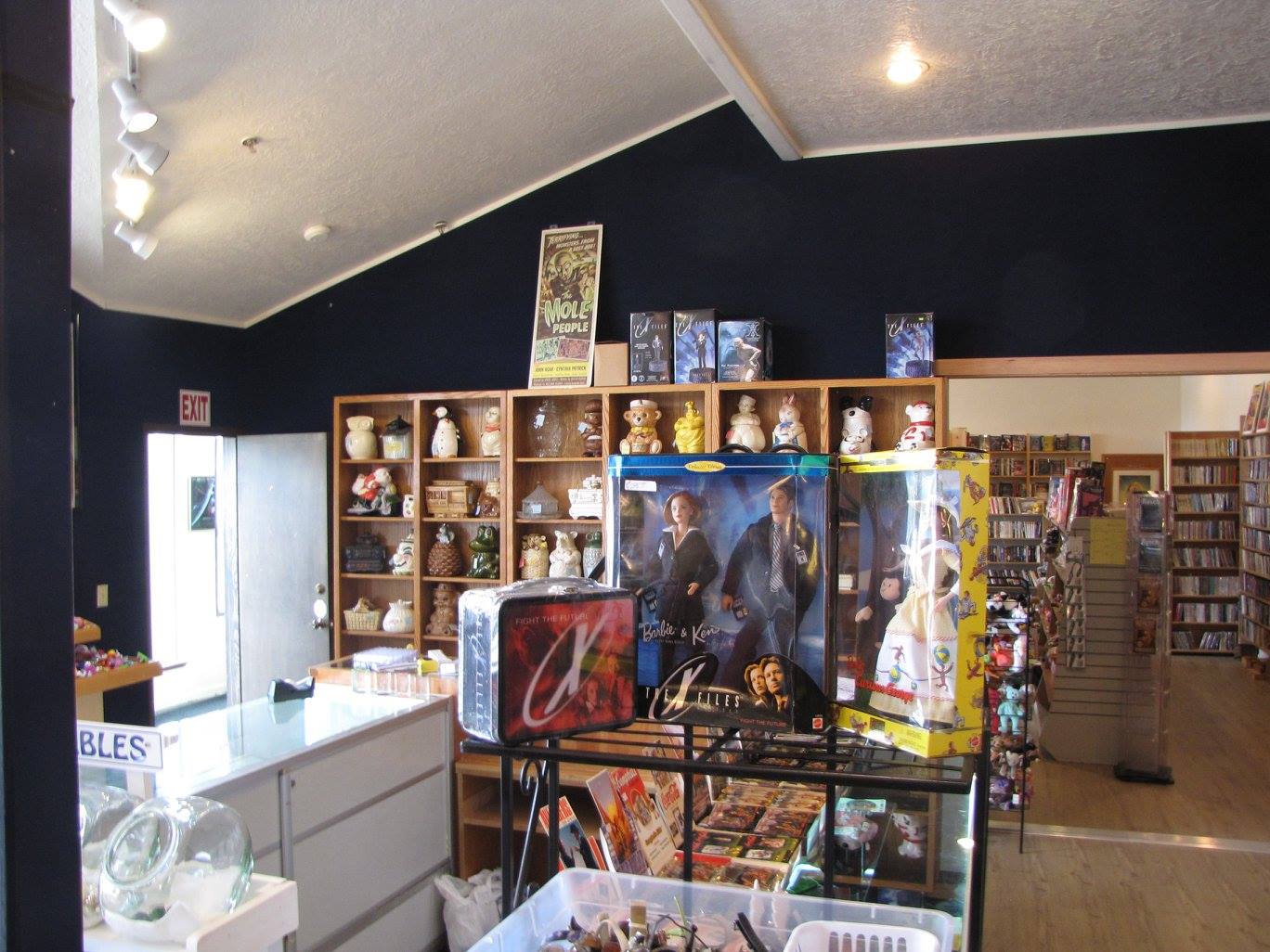 Another image looking from the main counter toward the bookstore room.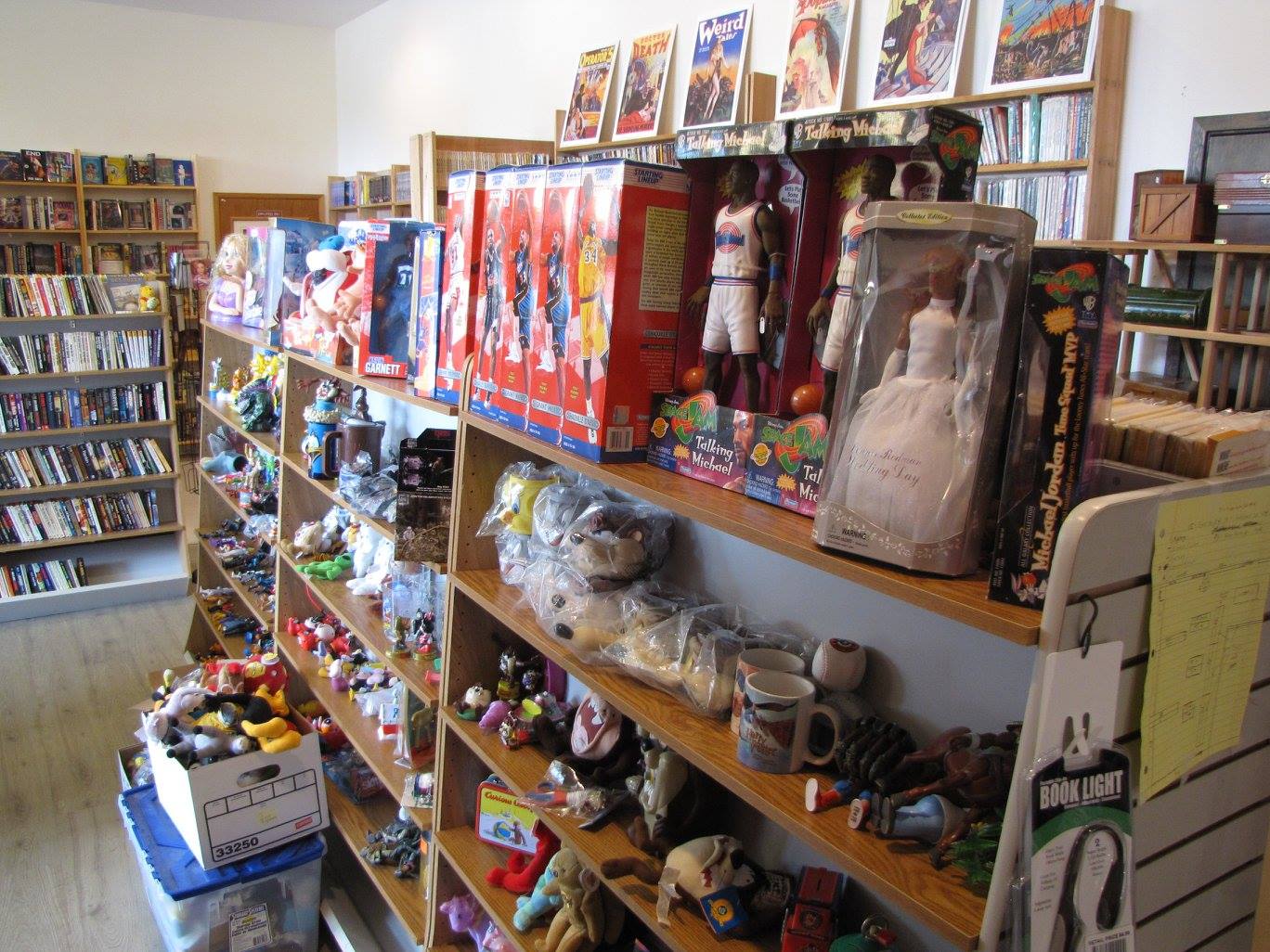 Headed along one toy shelf into the bookstore area.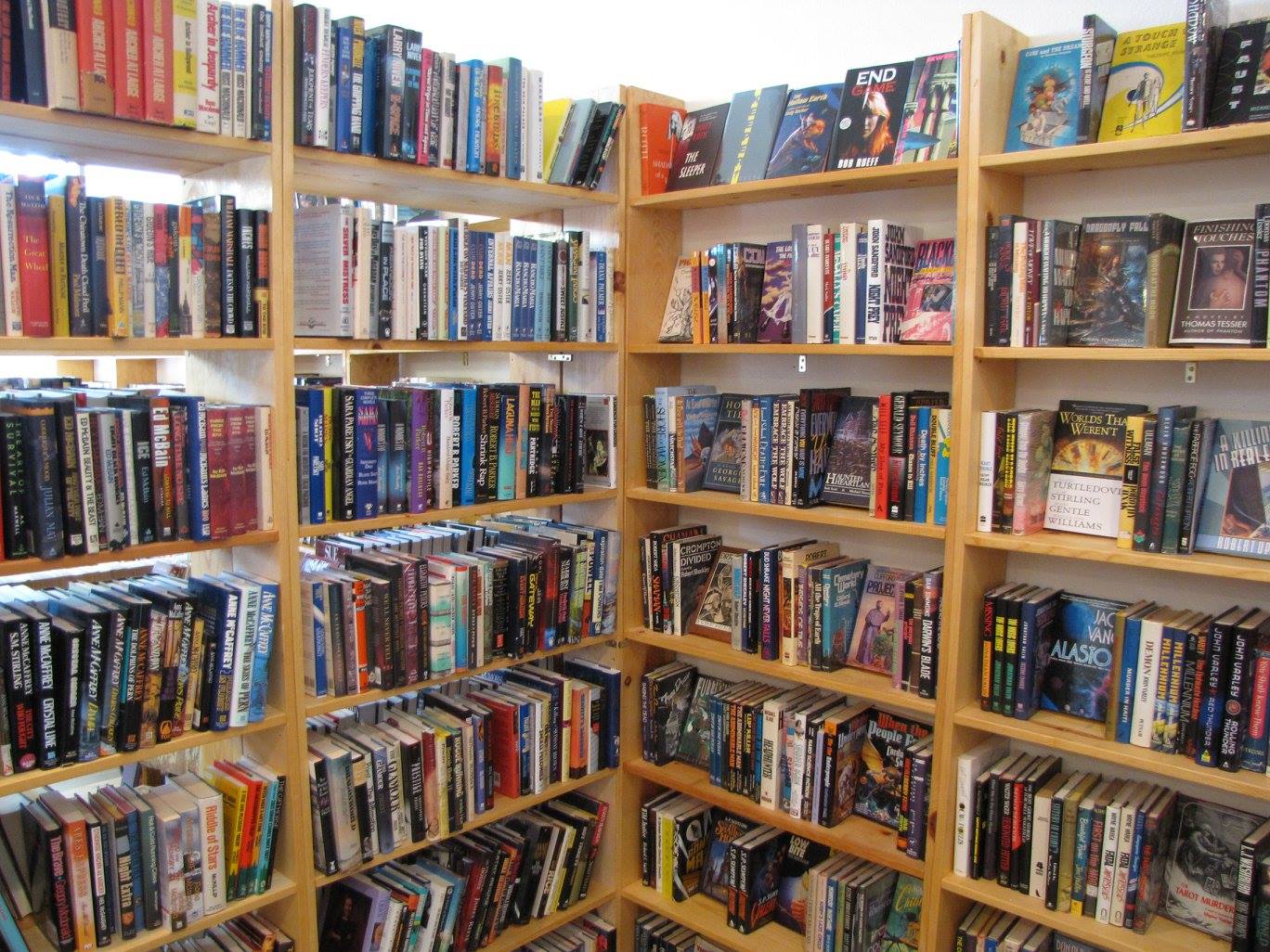 Books. Just one small part of the hardback area of the bookstore.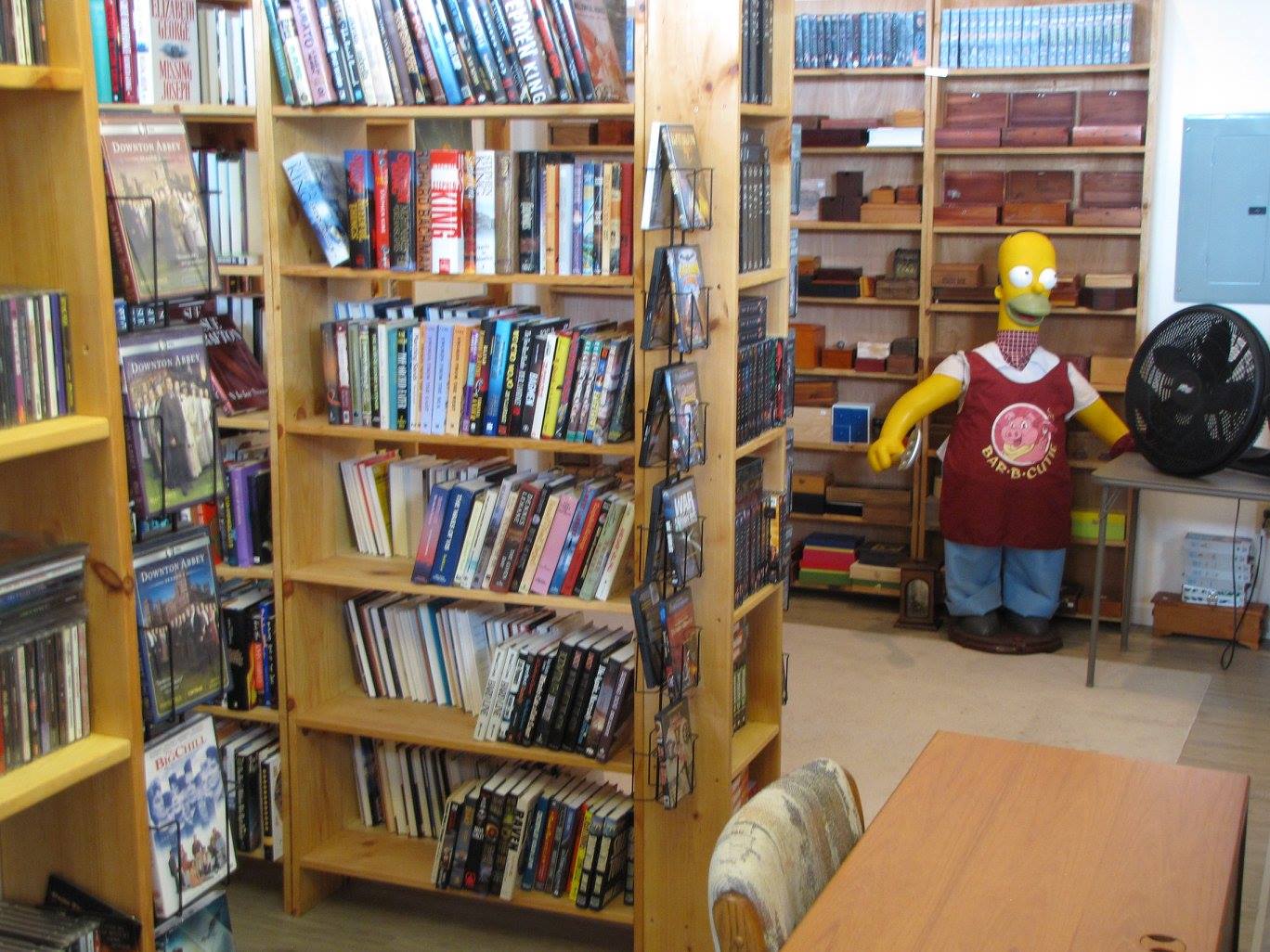 More books.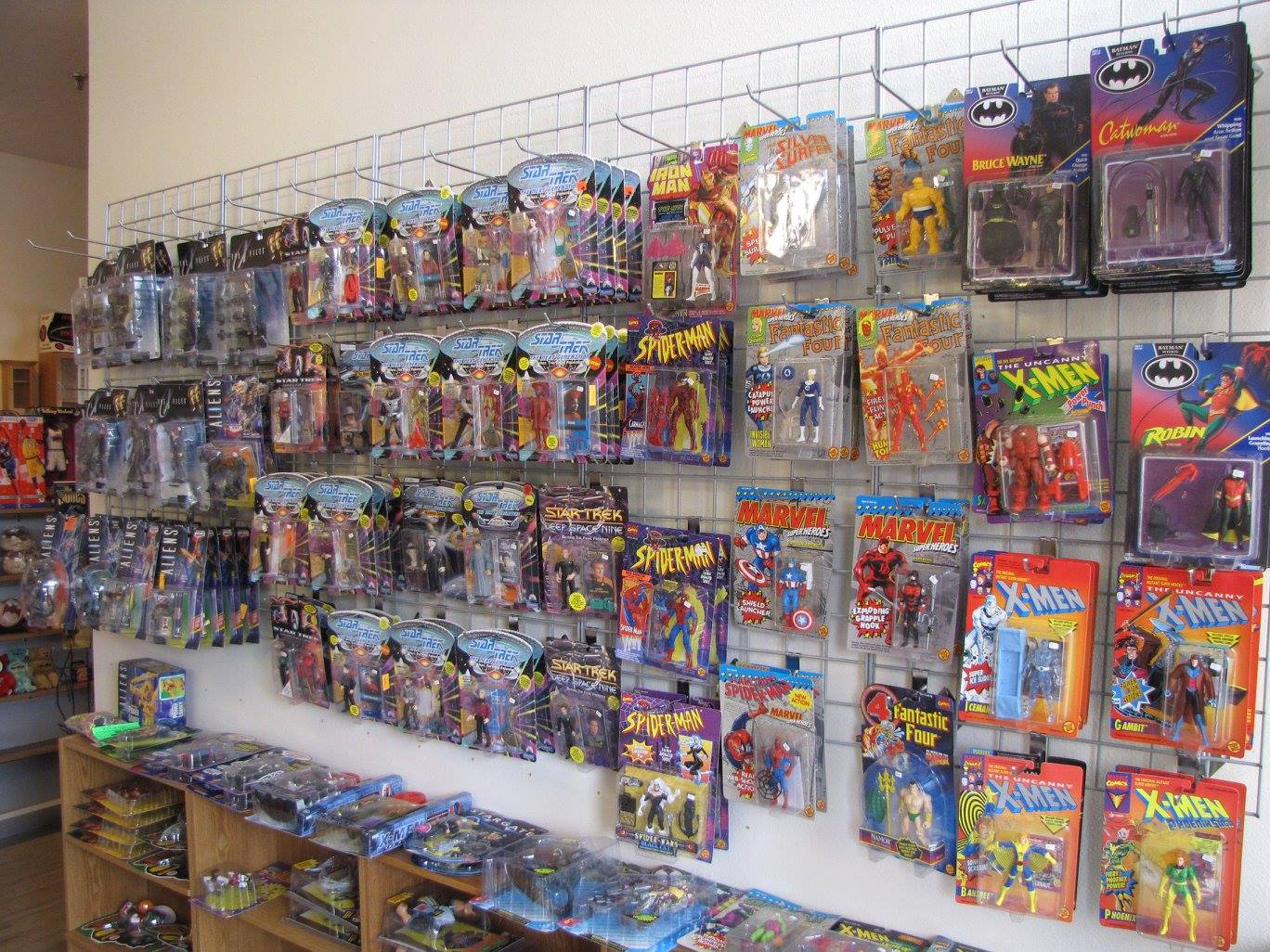 A wall of MIP toys, one of many walls.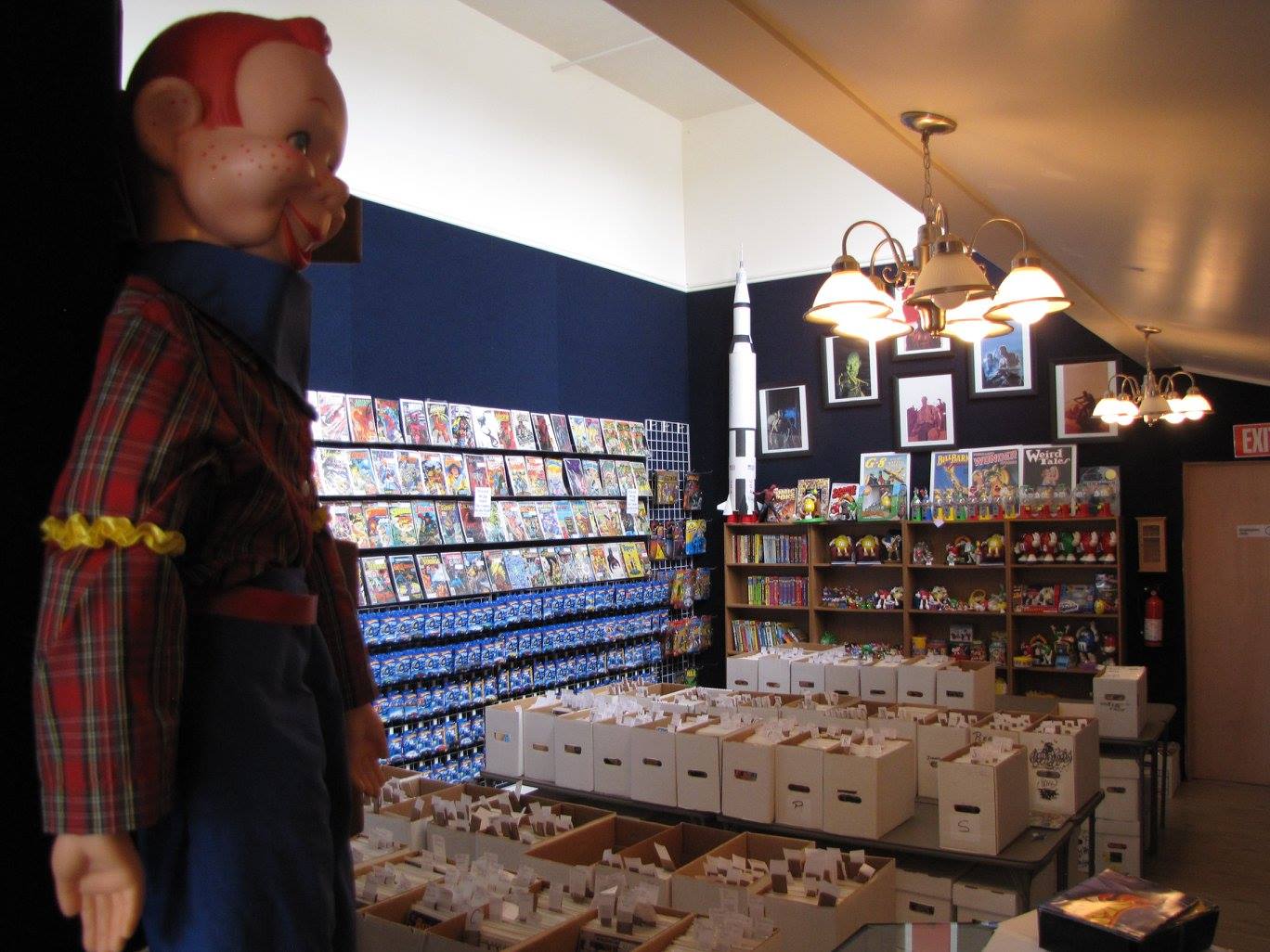 Looking into the comic and car room from the main counter. (Yes, that is a large Howdy Doody puppet.)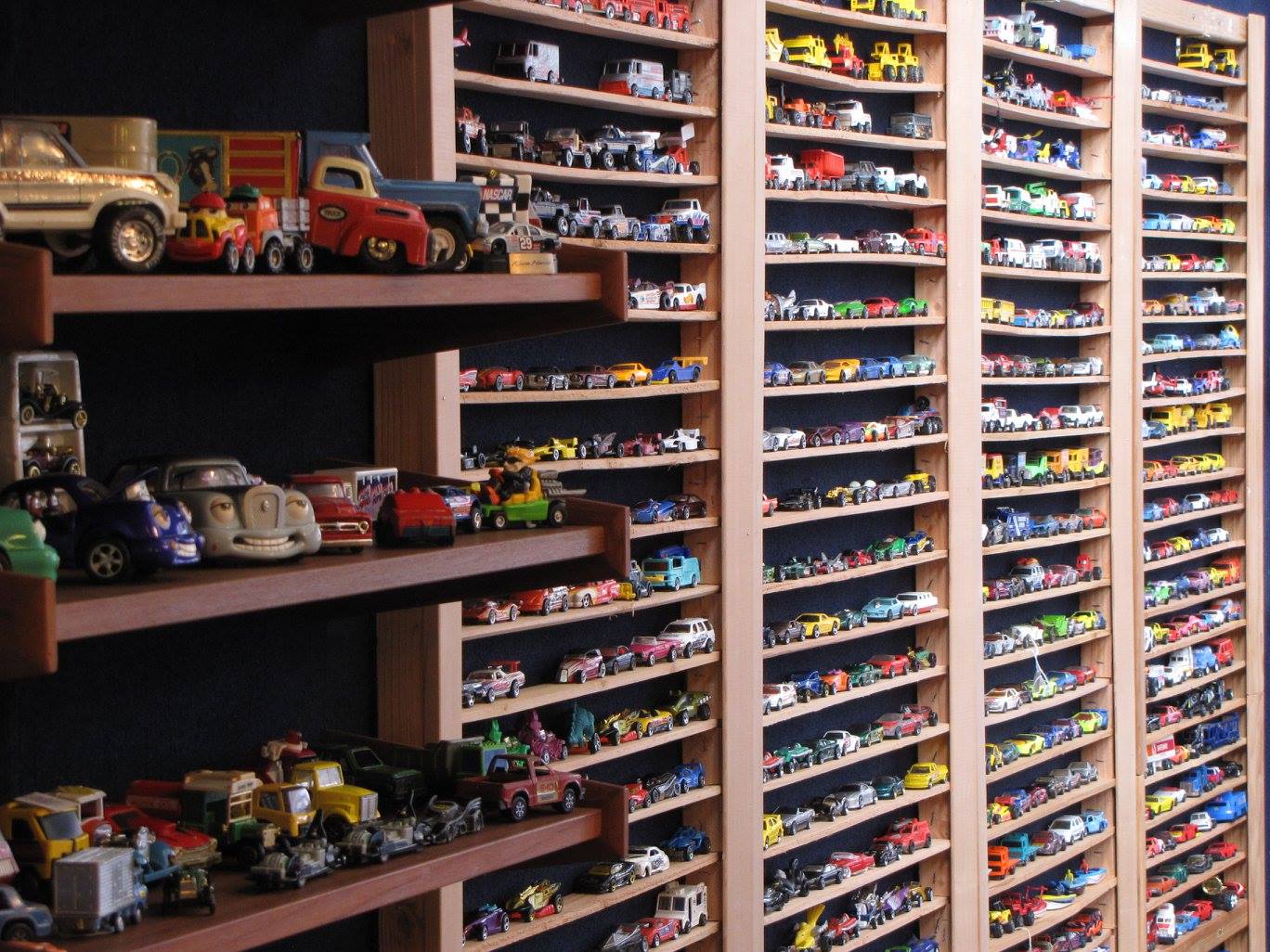 Hotwheels, Matchbox, and others, all loose.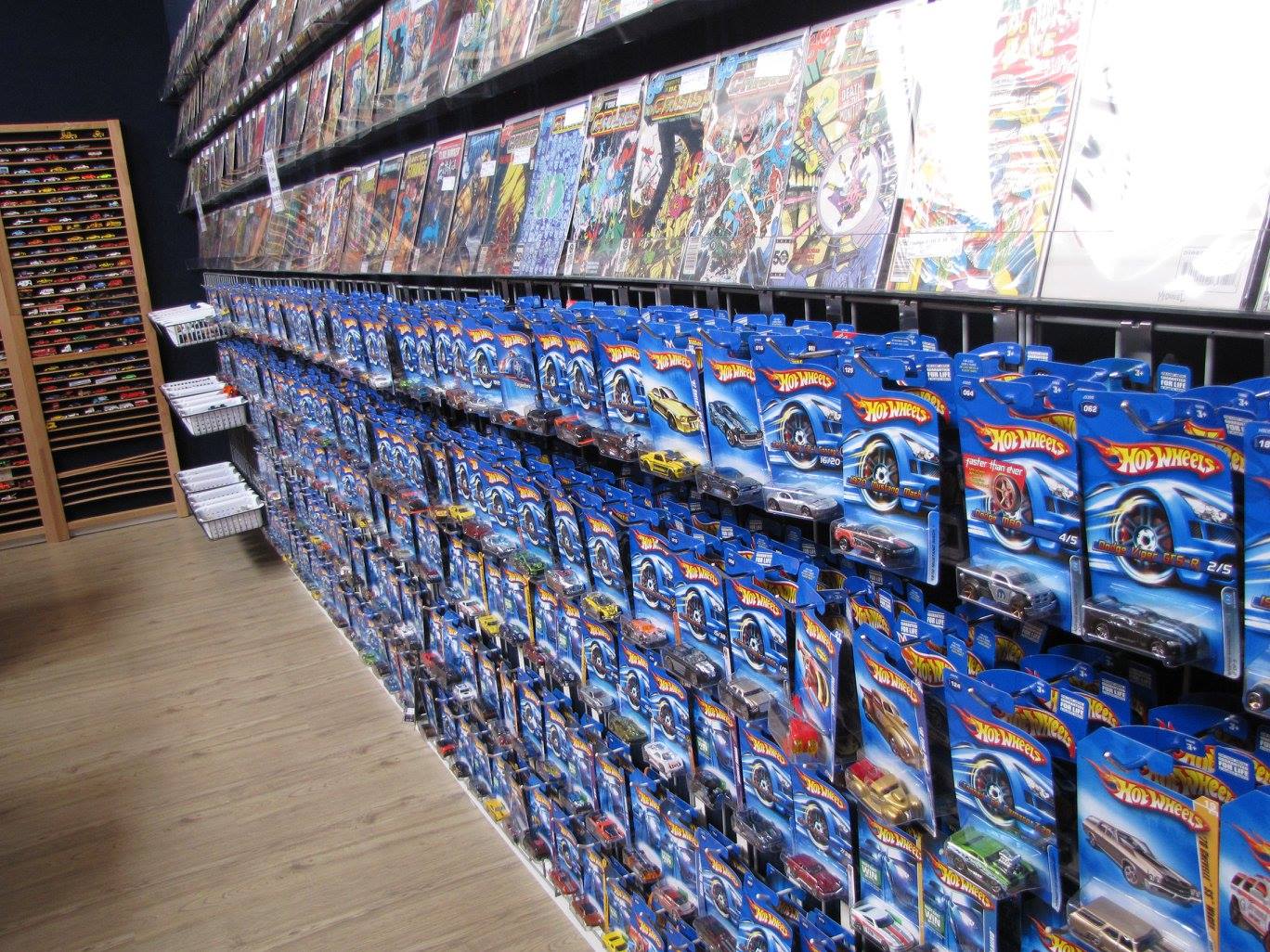 Hotwheels and a huge wall of comics above them.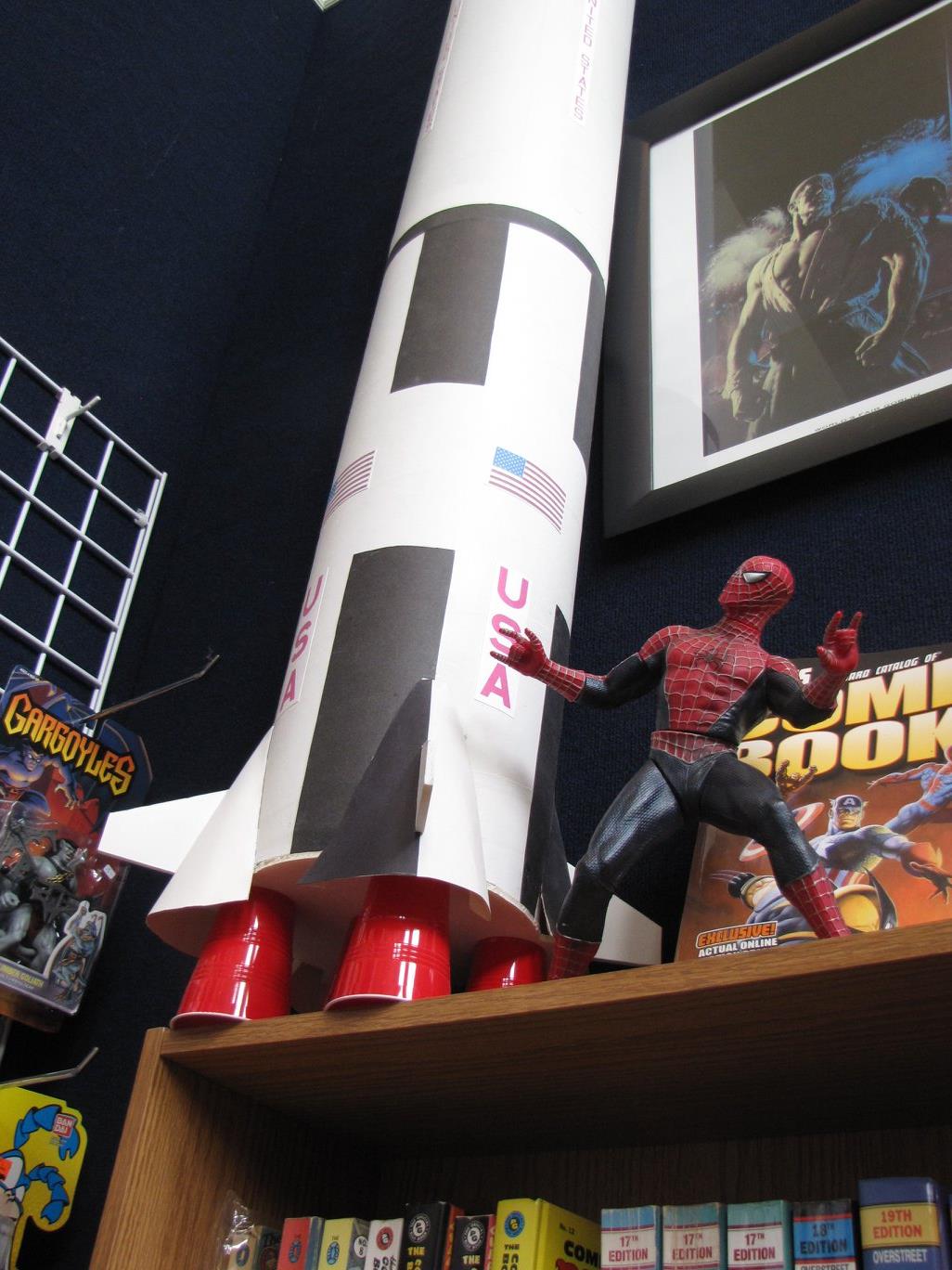 A nifty model of a Saturn Five Rocket that Steve built that we have up on the top of one shelf in the comic book room. Again, thanks, Steve, for letting us keep that for display.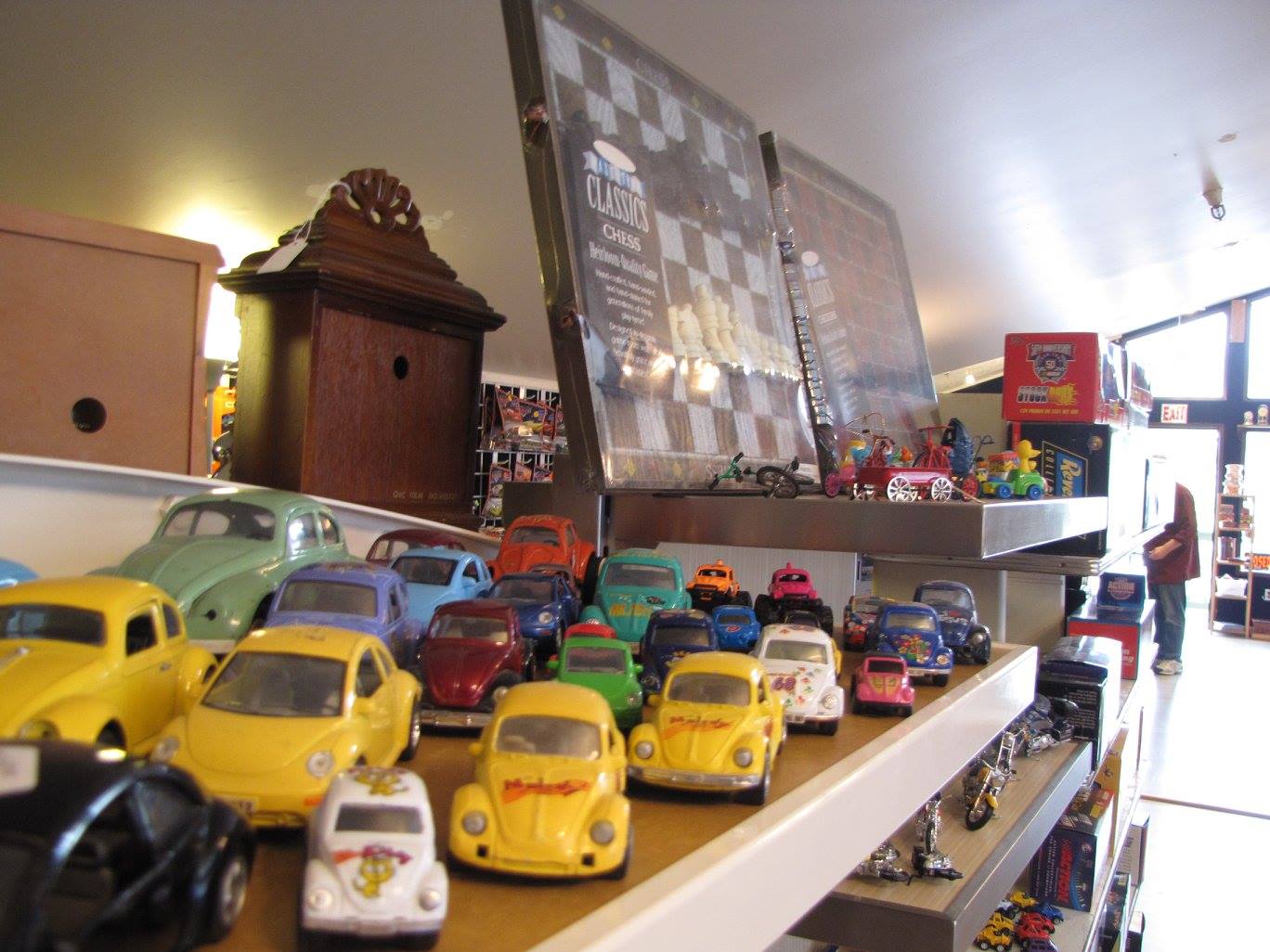 Some misc cars looking back at the main counter.
Thanks again, Steve, for the great photos.
And that's a rough tour. It's been fun, still lots of work to do, but tonight I get back to writing.
The store is open and had a good first day yesterday. Great fun.
And one last picture of me after fighting an "Open" banner (to put down on the highway) into existence with two stops at Ace Hardware, three stops at a kite shop, and an hour of fighting and taping. I am signaling touchdown! Meaning success. (grin)