For a 5K Fun Run…
Some of you may have missed that last Saturday during a 5K run at the Rock&Roll even here in Las Vegas, I had a really bad fall in the dark while moving fairly fast. Turned out I cracked a couple ribs and a shoulder and bruised a hip when I hit the concrete and rolled. I finished the 5K, blood and all.
So what did I do then? I ran/walked a half marathon the next day (13.1 miles).
I had been aiming at that run along The Strip for a long time and wasn't going to miss it, no matter how injured. And I finished and got the medal. 37,000 plus steps that day. (I covered over 18 miles that day with getting to and from the starting and finish lines.)
So this week, to say the least, has at times been painful. I can tell you this… a sneeze is like going into a planetarium to see a star show. But I have been going very slowly, getting treatment, and so on.
So today I wanted to test the recovery a little and we were signed up for this charity PJ run through Christmas lights decorating the Las Vegas Motor Speedway. In fact, the 5K went all the way around the Speedway under the grandstands and was amazingly cool!! And most everyone was wearing pajamas. Not me, I don't own any, but we bought some for kids and donated them.
I managed to run some and walk most of it and enjoyed the hell out of all the lights. Another week of recovery and I will almost be back. Here are some fun pictures.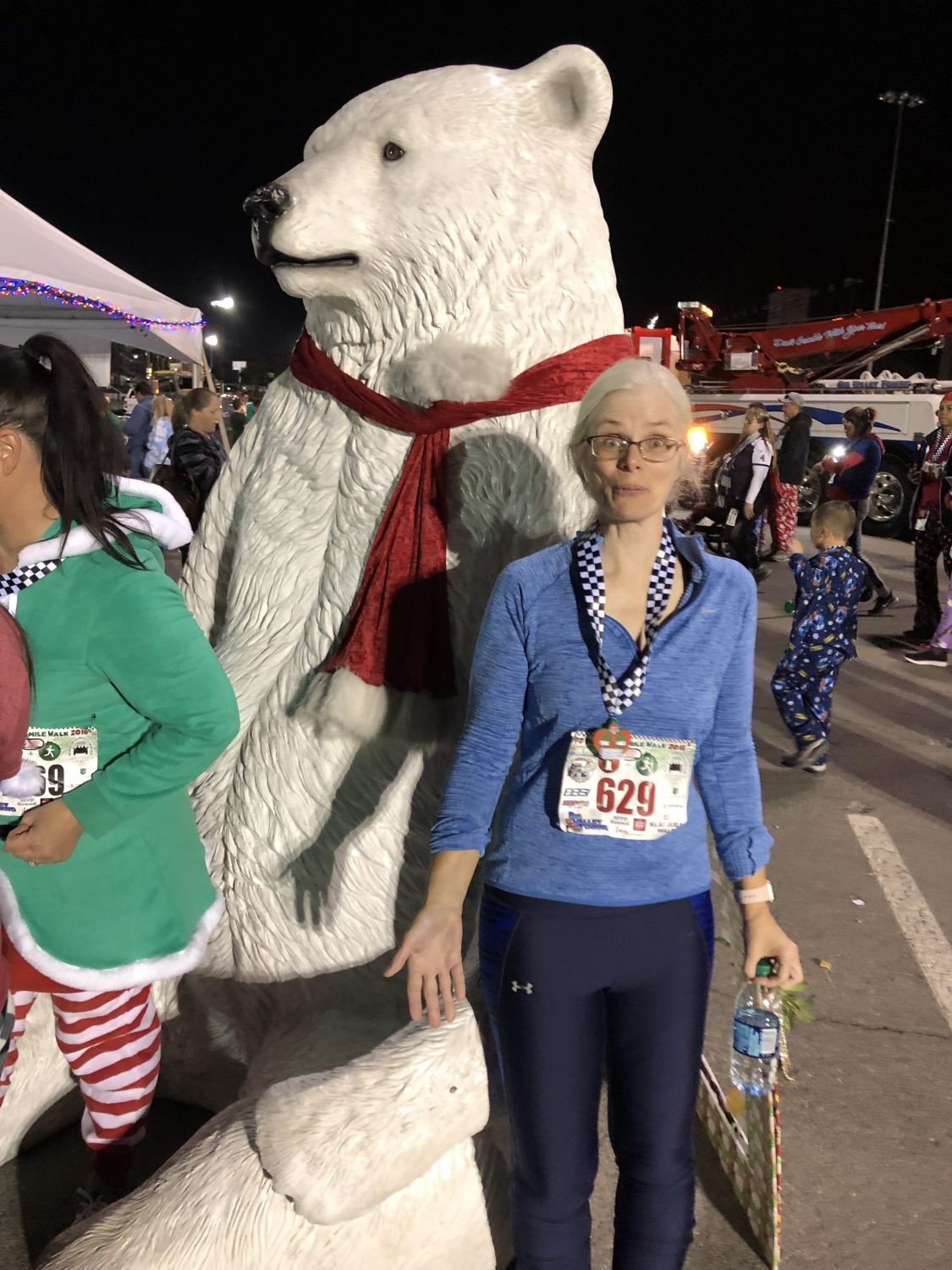 Kris having an "experience" with a giant Coke bear. The bear seems to be enjoying itself.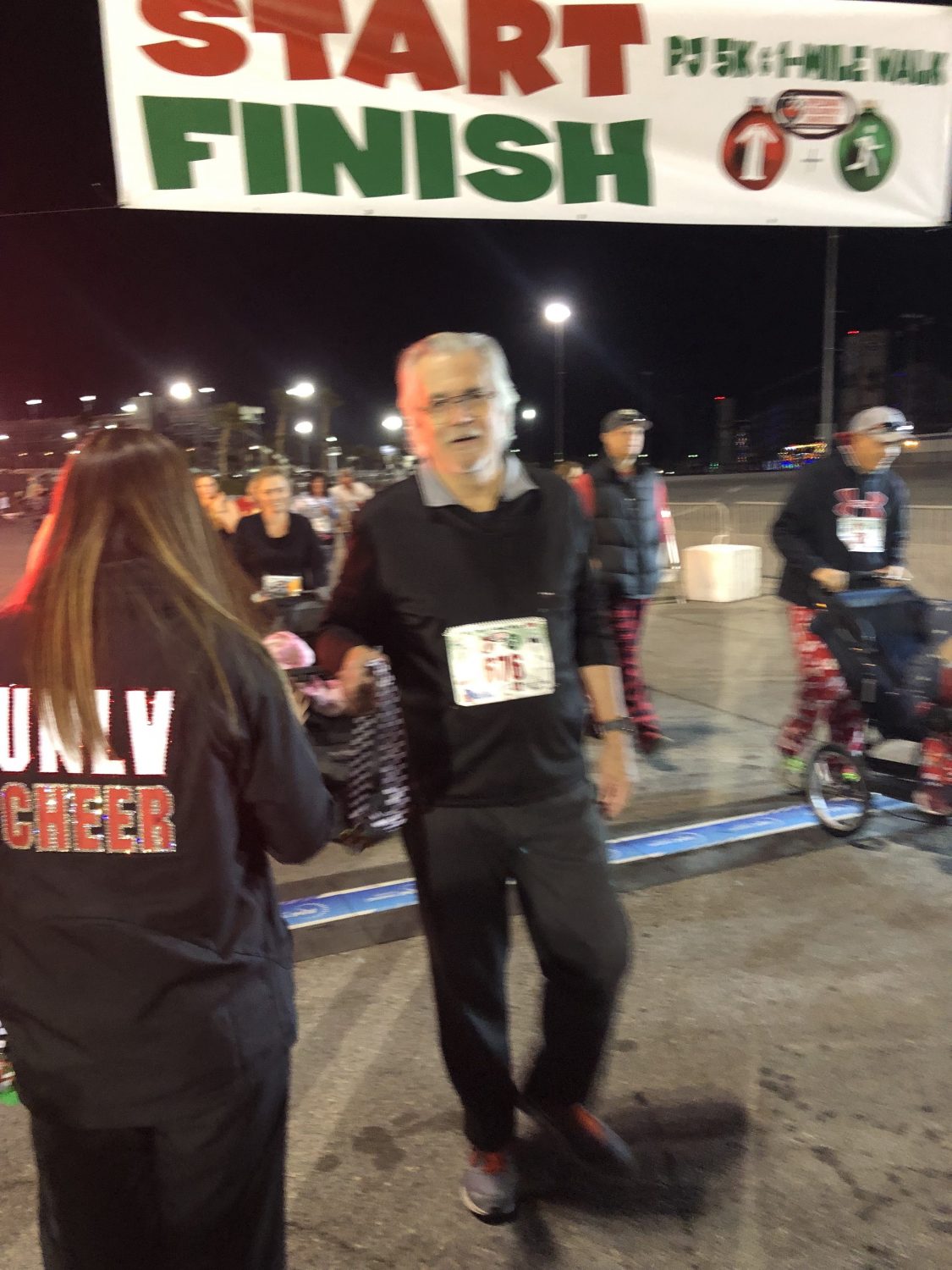 Here is one of me crossing the finish line. It's blurry because I was moving so fast, of course, just to stay ahead of the baby carriage.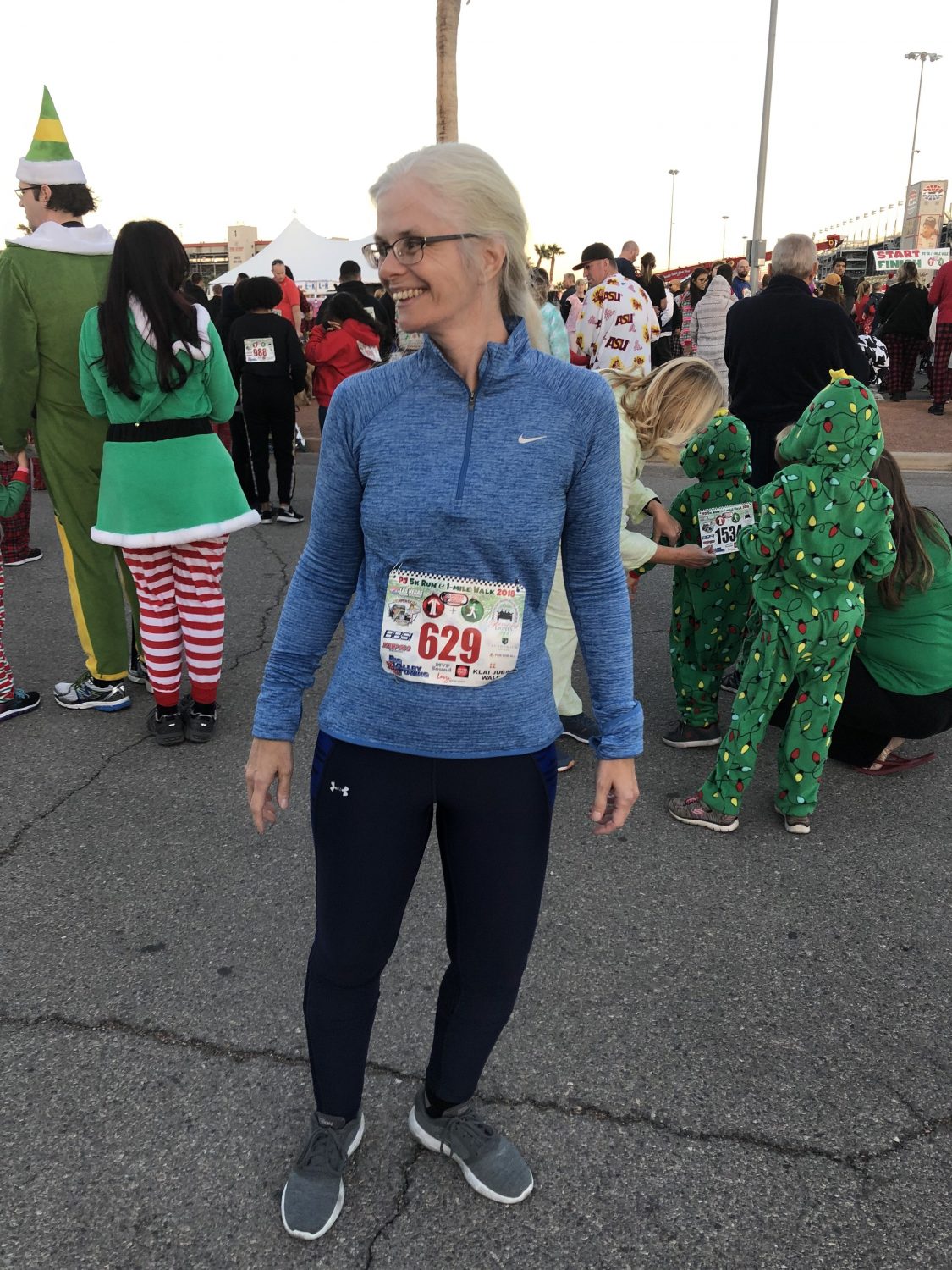 Kris in front of a seven-foot tall elf and some Grinch kids.
And yes, we really were having that much fun.
And Kris finished near the top 100 of the entire race and considering there were almost 3,000 signed up, not bad. (I was a ways back to say the least, trying to stay ahead of a herd of people in pajamas pushing baby carriages.)