Pictures of Fun Box of Books
Photo of 48 Novels Not Easy to Take…
Spread them on a work table Kris and I have outside our offices and then stood on a couch to take the photo. Kris came out and said, "That's impressive."
I asked "What? The 48 novels or me standing on the couch?"
She said "Both."
So some pictures of the 48 novels I got yesterday in one big box. All under my name, no pen names. Something I just realized this morning. Very unusual for me as well.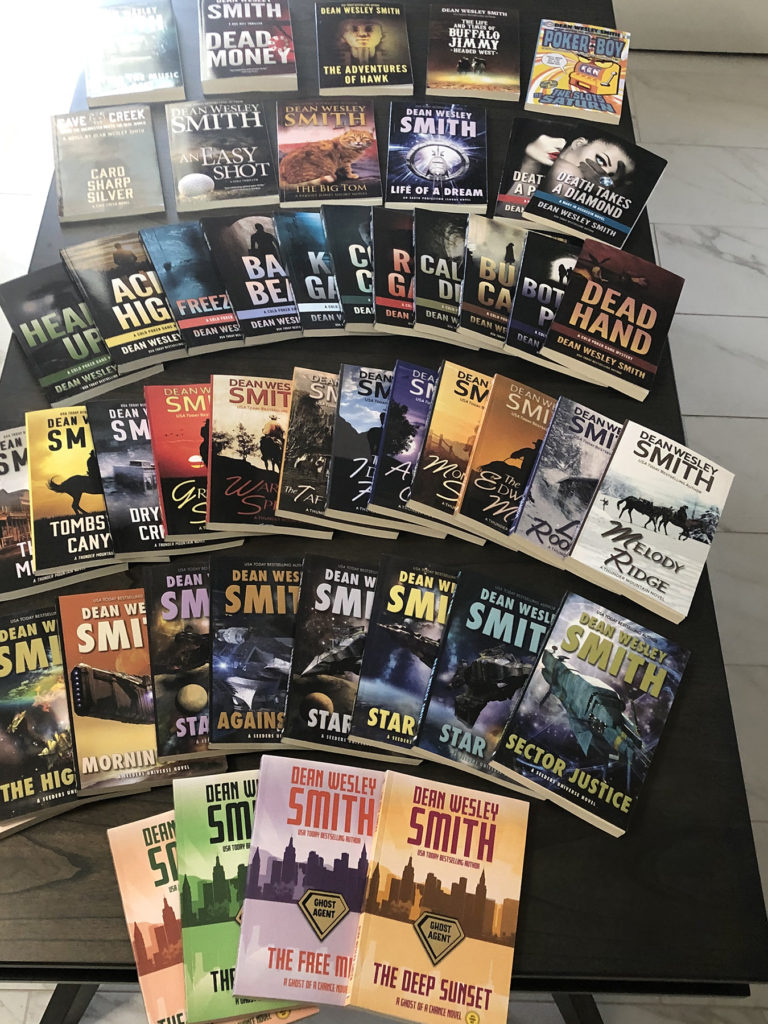 The novel that you can't see because of the light at the top is LAYING THE MUSIC TO REST, my first novel published in 1988 and reprinted in Smith's Monthly and done in book form as well. I have them in series. The four at the bottom are Ghost of a Chance novels, spin-offs of my Poker Boy world.  You can't see on the left the first novel in the Seeder's Universe Series.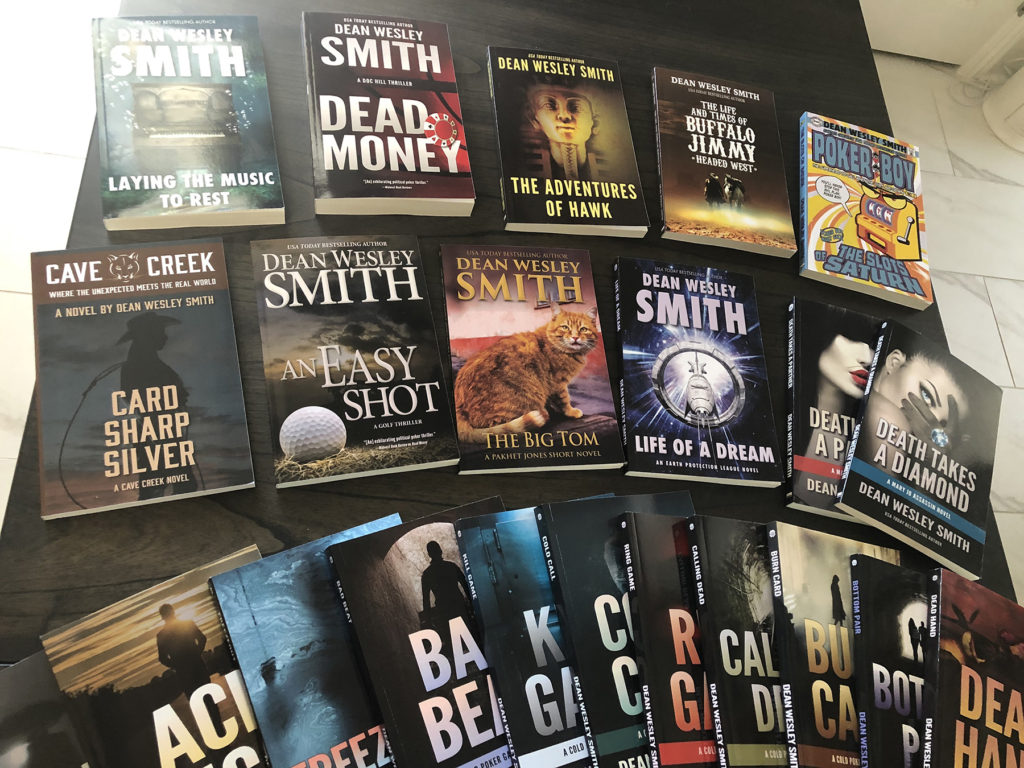 Better image of the top misc books, including the two Mary Jo Assassin novels.
I have to admit, this is fun. Guess I'll go write more.