New Diving Kickstarter… NOW LIVE!!
Launched Today
Not one, but two new Diving novels for this one. For those of you who are fans of the Diving Universe, Kris finally returned to Boss and the boneyard in a novel called THIEVES. Oh! My! God! It is good!!!
And has some surprises that will just keep you twisting.
Amazing book.
And it is a Boss book.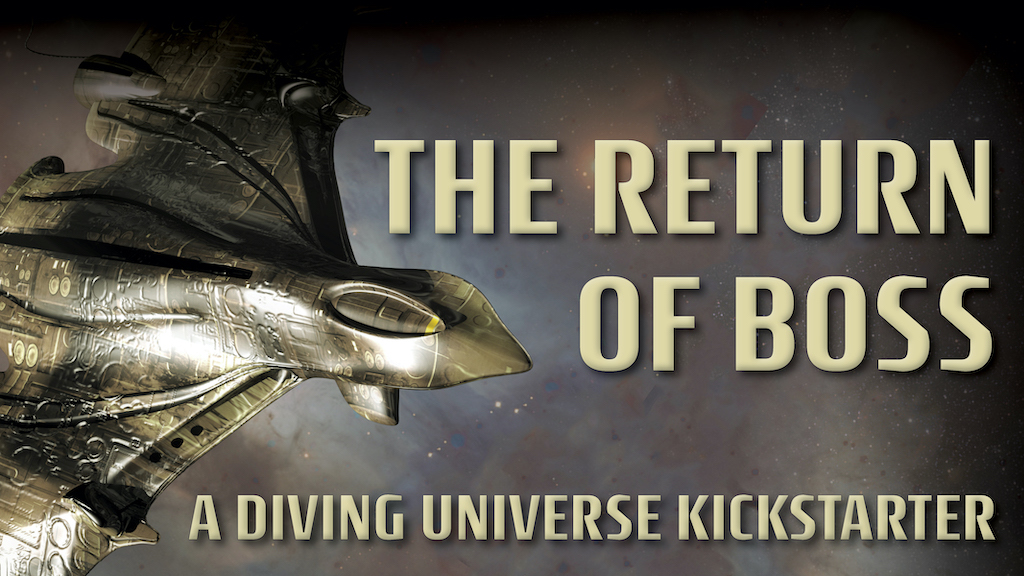 And then Kris, in one of her moments of wanting to explain something to herself, wrote another novel that is set at the same time as the novel BONEYARDS and this one is called SQUISHY'S TEAMS.
So two brand new Diving novels you can get early, way before publication dates, through the Kickstarter Campaign called THE RETURN OF BOSS.
And Kris and I really had fun in this one on the teaching side. We are going to do a special HOW TO WRITE SPACE OPERA workshop that you can take in October or November. Three weeks long and only available through this Kickstarter. Not in any subscription and never will be. And boy have we written a lot of space opera over the years. (grin)
And in the stretch goals we are going to do three brand-new Pop-Ups, one each for the third, fourth, and fifth stretch goals. Their topics are announced in the campaign and are worth $150 each, free if we hit the stretch goal.
Of course, there are a lot of extra reading as well, as we normally do in these campaigns.
Anyone who is a backer of any reward at $5.00 and above gets an electronic copy of the new Boss Diving novel THIEVES.
And if you have never read anything in the Diving Universe, Kris is giving away in this campaign a free copy of the novella that started it all, the award-winning "Diving into the Wreck." There will be a link in the campaign to get it for free.
So this is going to be amazing and fun.
Now just went live!! Here is the link.
And the nifty video.