Someone Asked…
How long does it take me to do these covers? On the short story paperbacks, I use the same art I used when I first did the story, but the template is brand new and the art is sometimes interesting trying to make it fit. All the novels that represent the novel in Smith's Monthly have been redone over the years, so I am using that new art for them.
But I am going ahead at decent speed, so I decided to time how long it took me to do these new covers.
It took exactly 15 minutes to put in the new art on Smith's Monthly #2, and that included finding it on the WMG dropbox.
It took me exactly one hour to do the four covers with the new template for the short stories. About 15 minutes each.
And another five minutes to fix Issue #1 cover.
In other words, I am getting past most of the learning curve on InDesign.
Here are all the ten covers I have done so far in this ramp-up. (Actually done another two in Issue Three, but this is enough.) From here on out, it should be even faster and more fun to get the 100 Paperbacks done and Smith's Monthly redone. It's making me want to write even more, to be honest.
I can't wait to hold these in my hand and get them out to the Kickstarter backers. Great fun.
These are all paperback spreads, meaning front cover, spine, and back cover. Paperbacks are 5×8 trim. Smith's Monthly is 8×10 trim.
First four stories are in Issue #1… You can see the list on the back cover, actually, of everything in the issue. One full novel, four stories, two starts of novel serials.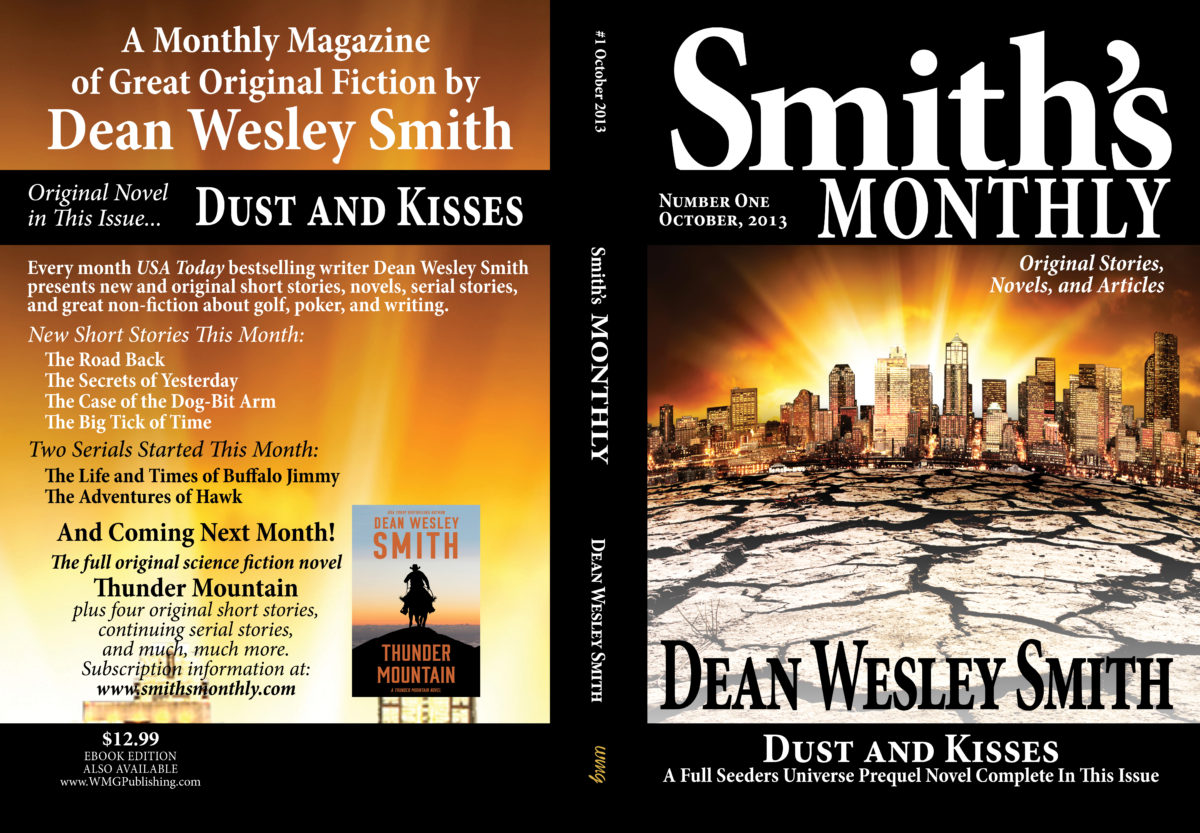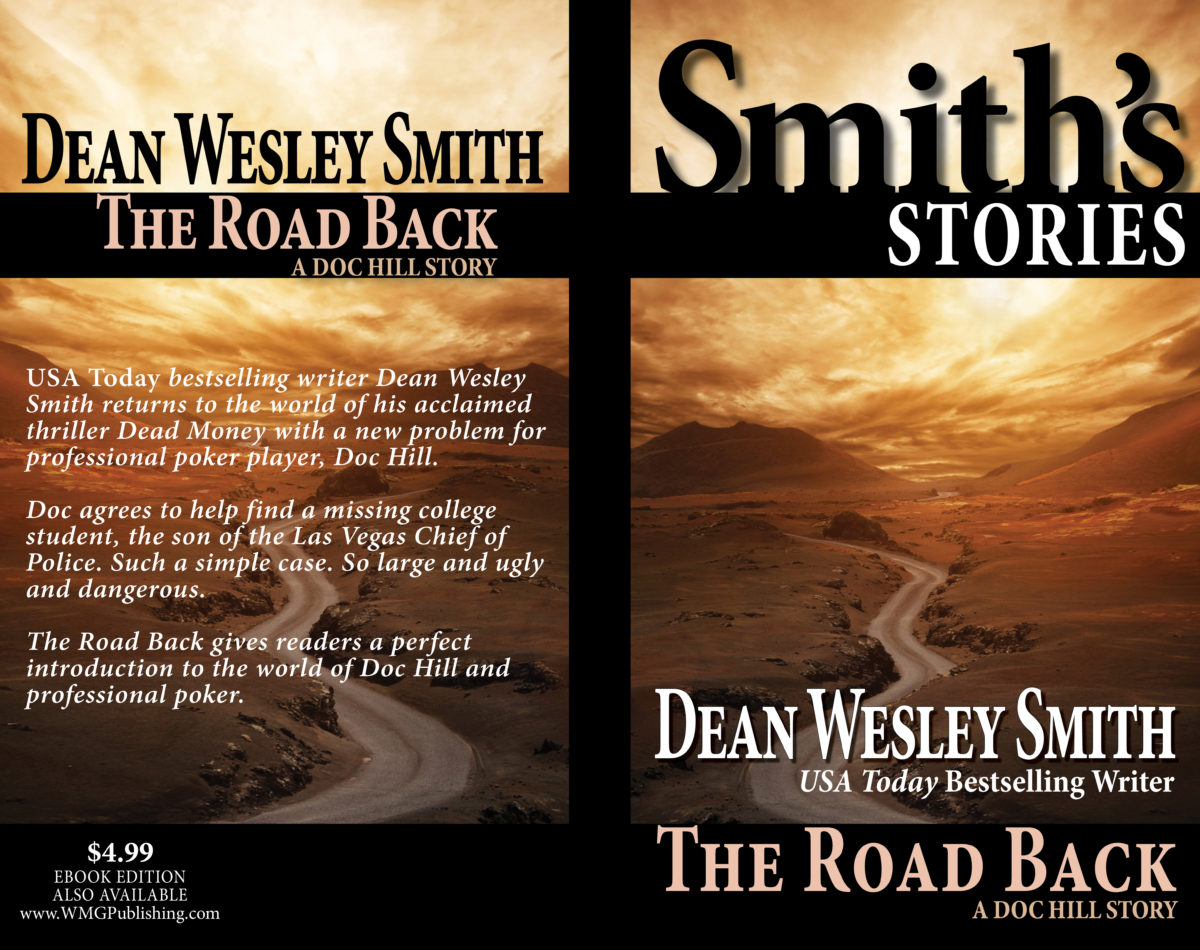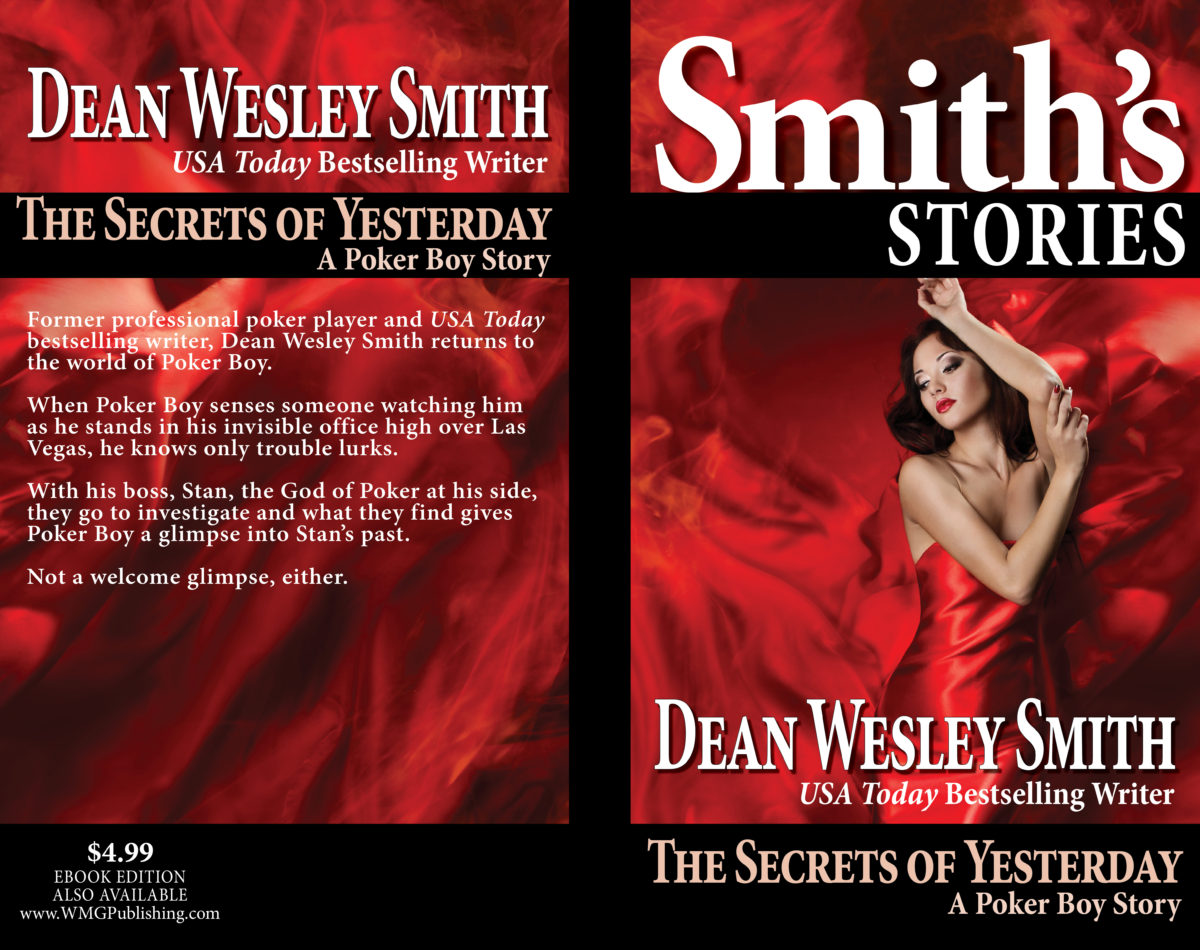 Next Four Stories are in Smith's Monthly #2