Kris and I Ran a Lot of Fun Runs…
Wow, that seems like a long time ago. But the running group I have joined put on four or five of those, and are trying to put on three of them this fall again.
They were the group behind a large run called Vegas Strong to benefit the shooting victims. That would be running in a week, but was cancelled because it was just too big to be done safely.
The other three they put on are still under review and might work because the runners can go out in waves. I used those runs last year to stay motivated and they were a large part in why I felt like I might be able to do the Vegas Marathon (also cancelled this year).
(This year I am going for a marathon in early December that is limited to only 120 runners. I am paid and in and we will go out in about ten waves to be very safe.)
So now, just getting over some minor injuries that still kept my milage down and my weight up, I decided to look at a few of the pictures from last year to remind myself that even in these dark and stupid times, there is a real world on the other side of this crap. We just got to stay safe and sane and get through it all.
(I know, easier said than done.)
If all goes well, these small charity runs will all be back next fall and for many of us, life will be a saner and happier place. And by then I hope to be in a lot better shape to really enjoy the runs. Something to work for.
So pictures of just a few of the dozen or more runs Kris and I did last fall. Remembering the good times and planning for their return.
Kris surrendering before she even ran…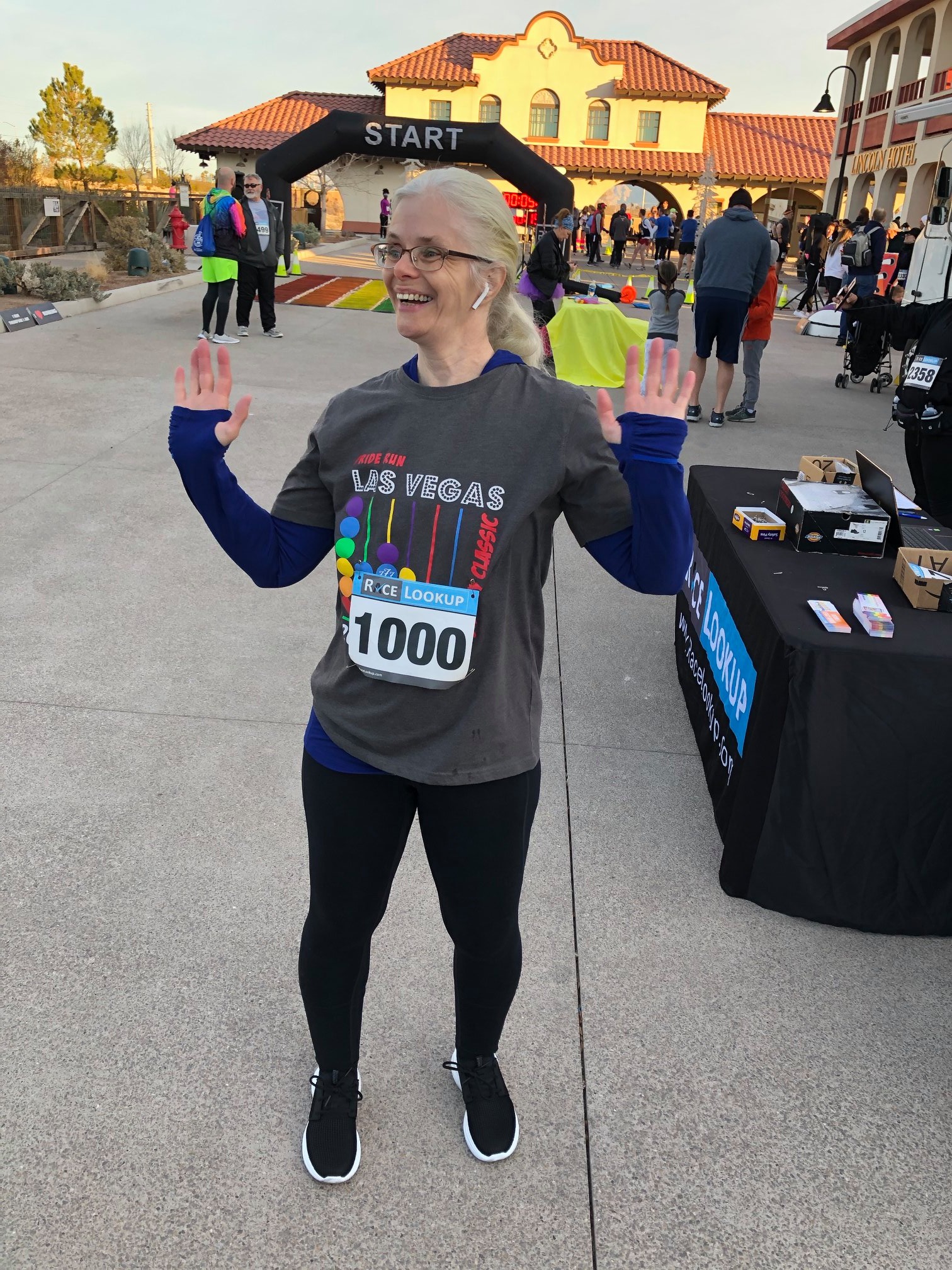 Me with the 5K and half marathon medals, plus the extra I got for doing two runs in two days.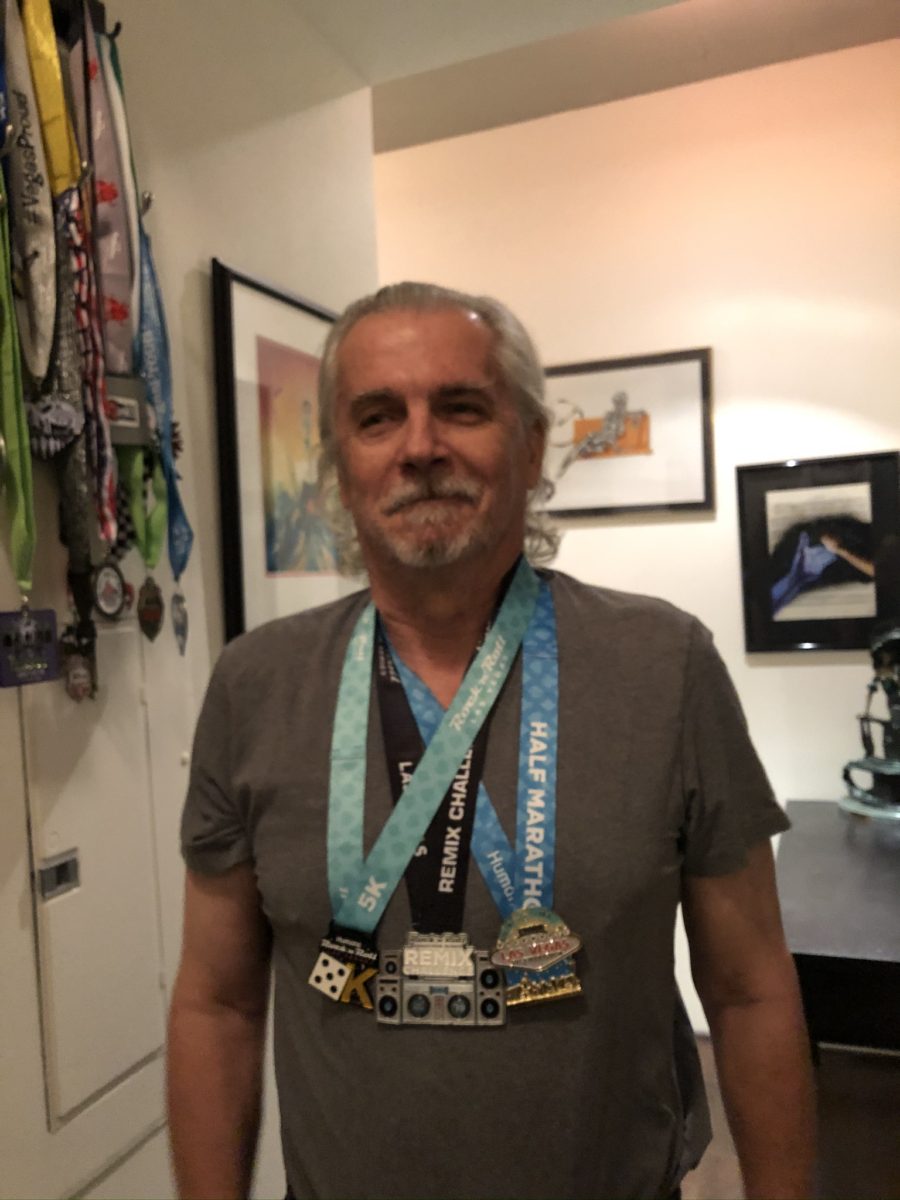 Me talking with Donnie Osmond at the Danny Gans charity run.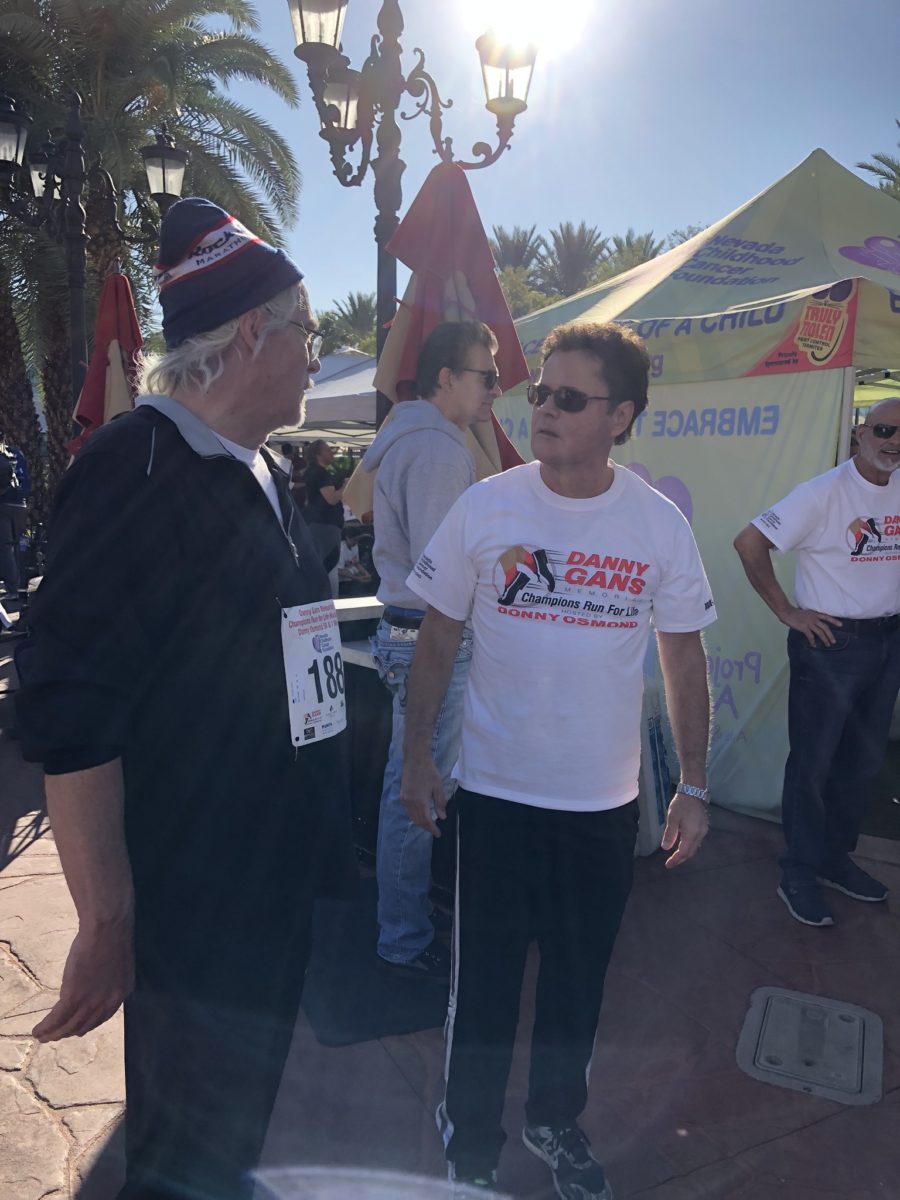 Kris and I at the Vegas Strong run almost exactly one year ago this coming week. That"s a run we both will really miss this year.