I Have Books In Three Bundles…
At The Same Time… This Never Happens…
I am usually happy to be in a bundle every three months or so. So folks, if you want to get some amazing reading by other authors, and get four of my books, (And four of Kris's books) now is the time to grab all three bundles. A couple of them are vanishing fairly soon, so don't miss them.
Here are descriptions and pictures and links of all three bundles.
In the www.StoryBundle.com/Crime I have a Cold Poker Gang novel BAD BEAT, and I have a collection of best crime stories from Pulphouse Magazine that I edited called Twist of a Knife. Plus I put the entire bundle together and can vouch for the quality of the books also in the bundle. Some great crime stories.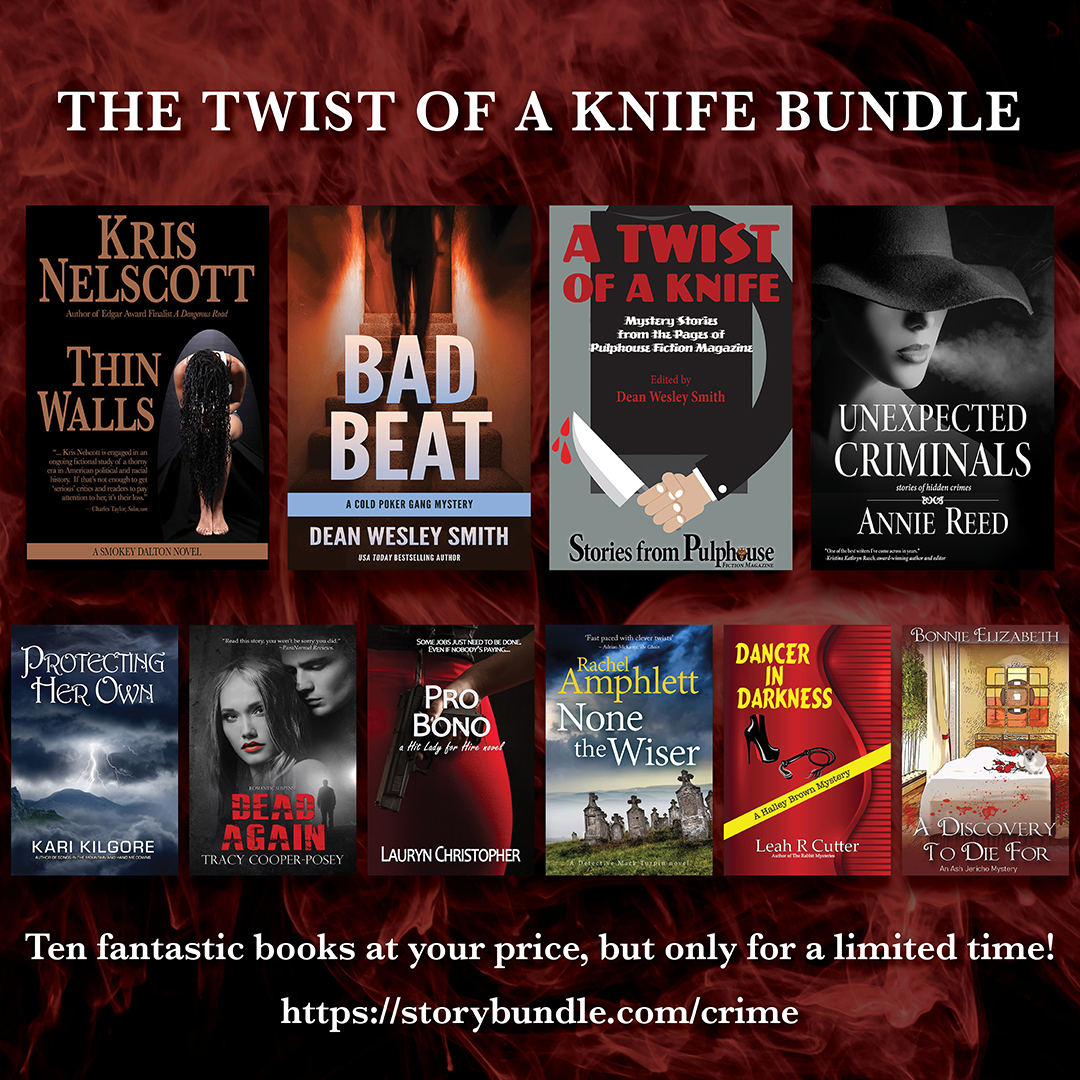 In the www.StoryBundle.com/space I have a brand new collection of my Seeders Universe stories called A Billion Earths. It is not available anywhere else but in this bundle.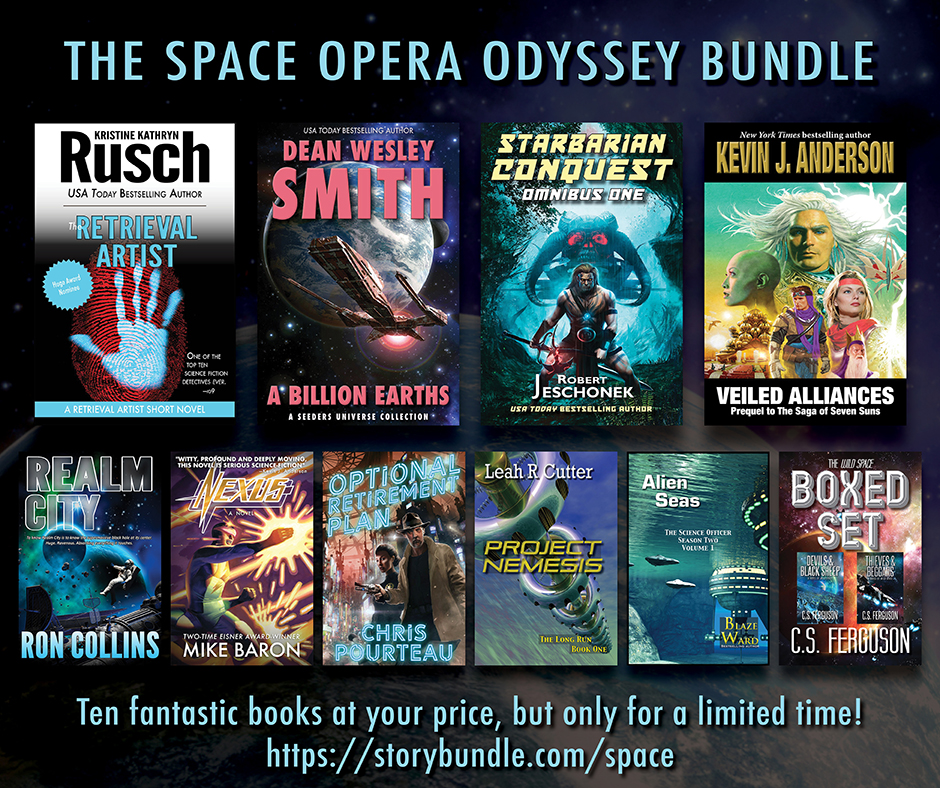 In the www.StoryBundle.com/holiday I have my holiday collection of Jukebox stories called Through the Jukebox and this collection has "Jukebox Gifts," one of my best-known and most successful stories. Plus I put this bundle together as well and can tell you how amazing all the other books in it are, including The Santa Claus Stories by L. Frank Baum and Tidings of Comfort and Joy by Kristine Grayson.