And Nobody Said a Word…
That is stunning. Kittens and cats usually bring out the comments even more. (grin)
I might have to try that again. How about a picture of Ashley and Thorne, named after Clark Ashton Smith and Thorne Smith? They were with us for over a decade each. Wonderful cats. (And yes, that is just a few of the digest collection behind them, but no idea what the cats are on.)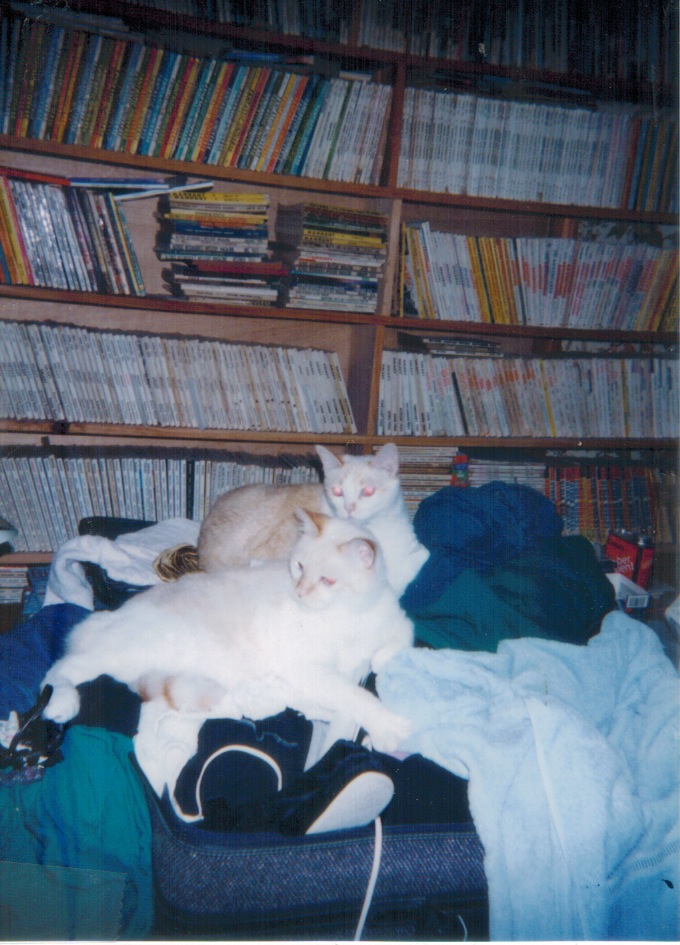 Now, I have given you kittens and cats named after famous writers. What more can writers want? (grin)
Monthly Regular Workshops…
You can find them under Online Workshops to the right of this post. Sign up for July on Teachable.com. For credits or workshops beyond July, write me and pay through Paypal.
Each regular workshop is 6 weeks long.
Again, it will take you about three hours per week on your own pace to do each of these if you do the assignments. These are the starting dates of upcoming regular workshops.
All have openings at the moment.
Class #1… July 10th … Depth #3: Research
Class #2… July 10th … Author Voice
Class #3… July 10th … Dialog
Class #4… July 10th … Writing into the Dark
Class #5… July 10th … Writing Fiction Sales Copy
Class #6… July 10th … Writing and Selling Short Stories
Class #7… July 11th … Depth in Writing
Class #8… July 11th … Business
Class #9… July 11th … Writing Fantasy
Class #10… July 11th … Information Flow
Class #11… July 11th … Magic Bakery
Class #12… July 11th … Advanced Depth