Glittering Lights Pajama Run…
My Favorite Run Every Year…
Through massive holiday lights under and around the Las Vegas Speedway. And hundreds of families in matching pjs. Really cute and a great way to start off the holiday season.
Wasn't sure I could make it this year after the surgery just over a week ago, but I did.
I didn't run, of course. But I walked the mile without problems with a lot of families. Great fun.
Here are some pictures.
Kris putting on her Santa hat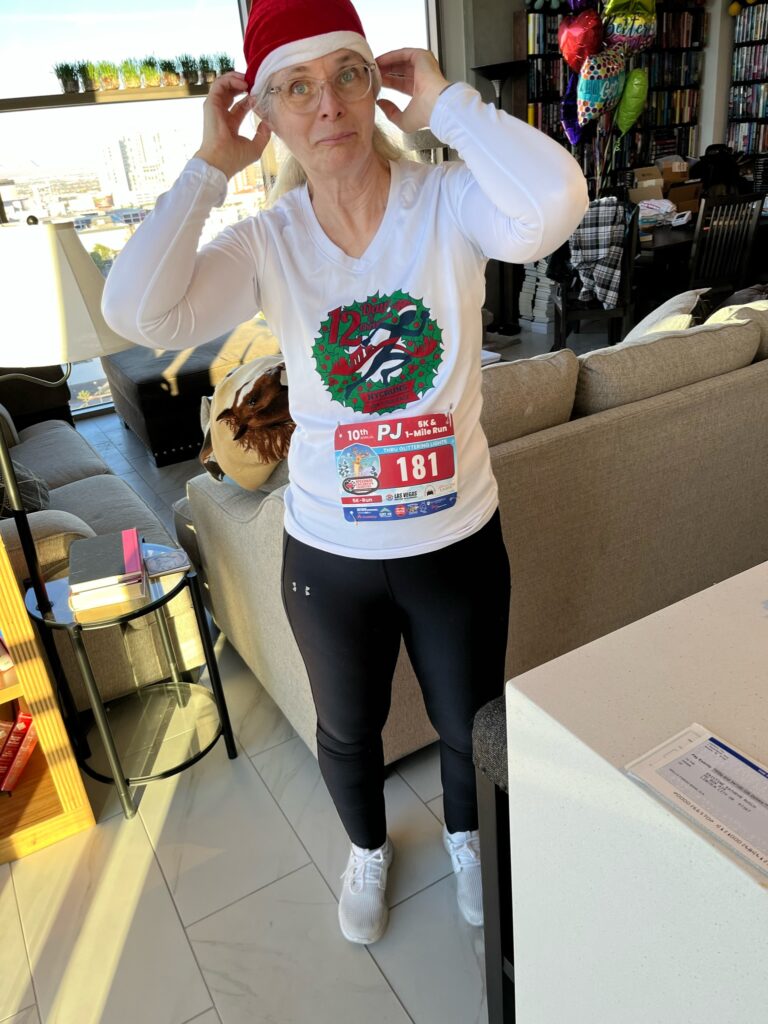 Writers Ron and Brigid Collins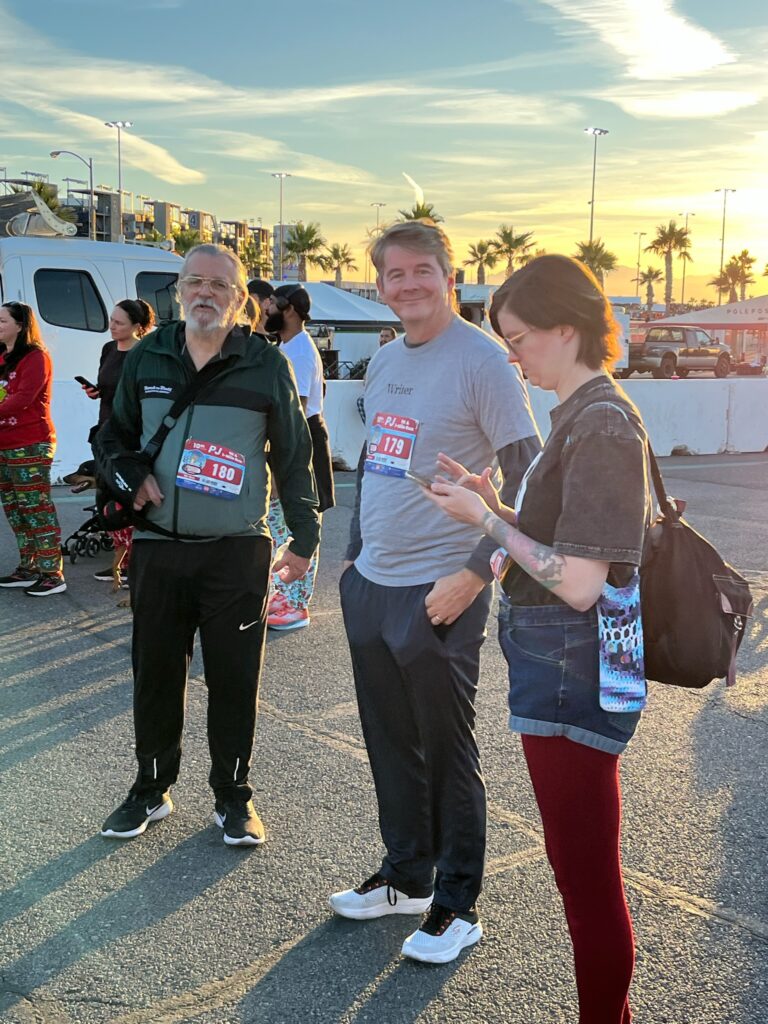 Me and my finisher medal. Kind of proud of this one.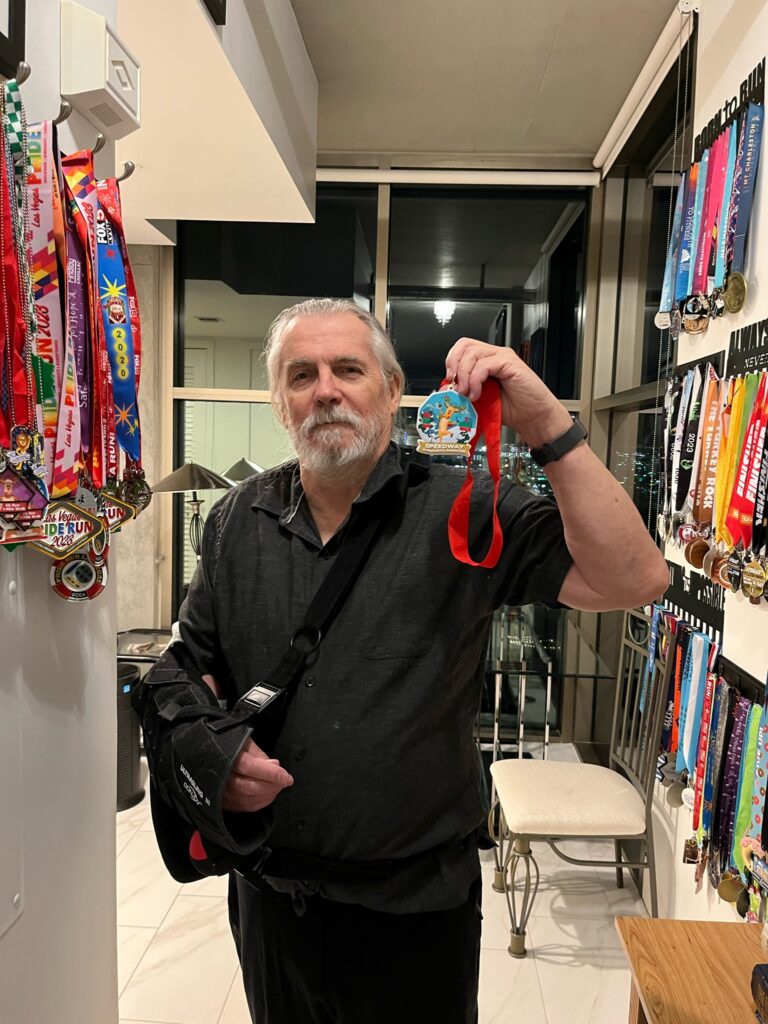 Kris hanging up her medal