Uphill, Both Ways…
Well, it felt that way to a guy still overweight. Granted I have lost four pounds in the last few weeks, but not enough to run too much uphill on bad knees.
I ran the first seven tenths of a mile to start, which turns out was slightly downhill. Feeling great. Walked a short hill, then turned a corner and all I could see into the distance was uphill. Well over a. mill uphill.
So I walked it. Ran small downhill sections, but walked all the hills, far more walking than I had planned, and missed the podium by one spot. Got 4th in my age group out of 9. (It was a big race.)
But still fun. Ron and Lisa Collins came with us and we went out for breakfast afterwards. So super fun.
A few pictures below. More on Kris's Facebook page.
First picture of Kris and her favorite Santa hat, the one she keeps away from Angel.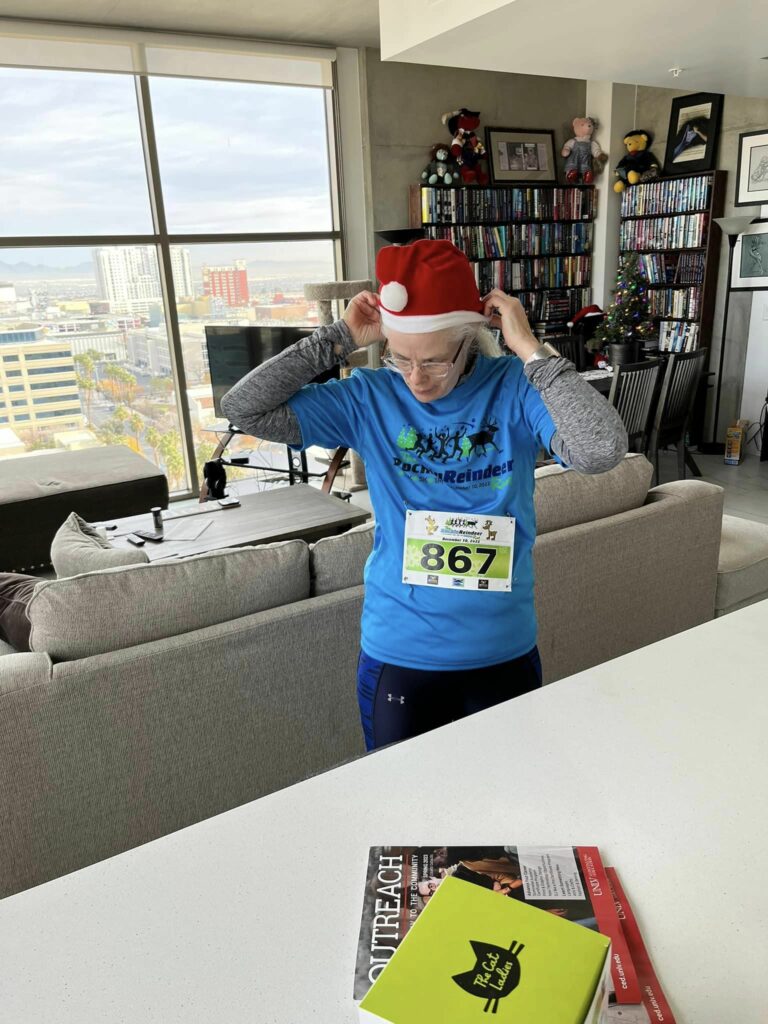 Second picture me wondering why I was up so damned early…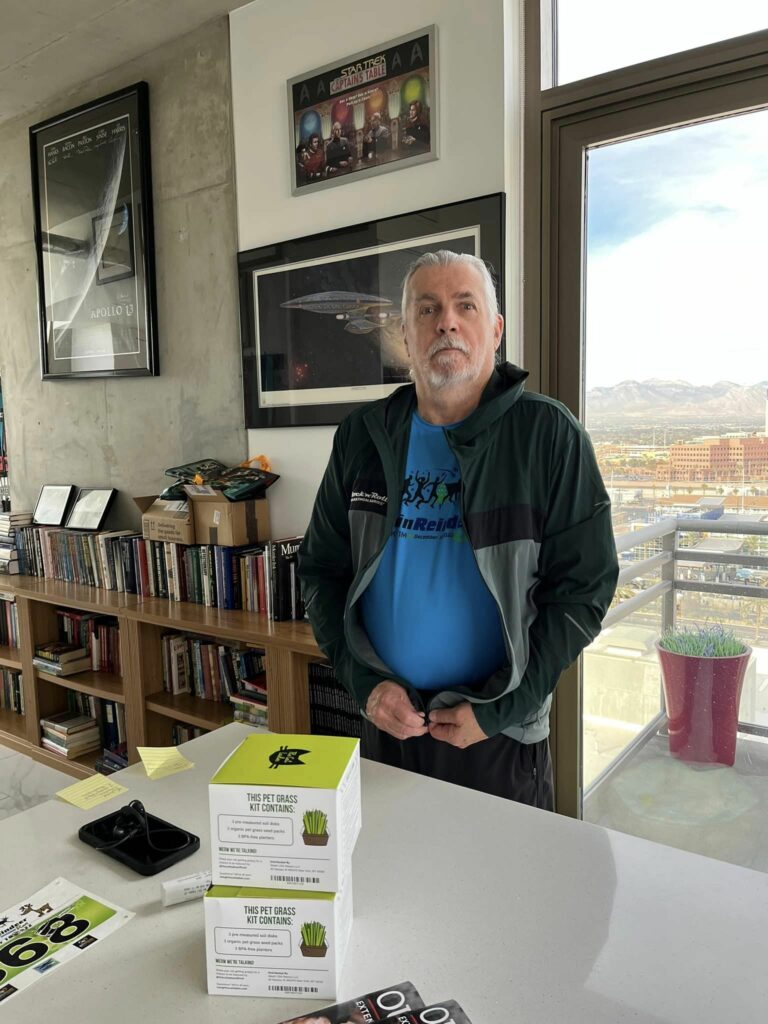 Third picture of how cold it was…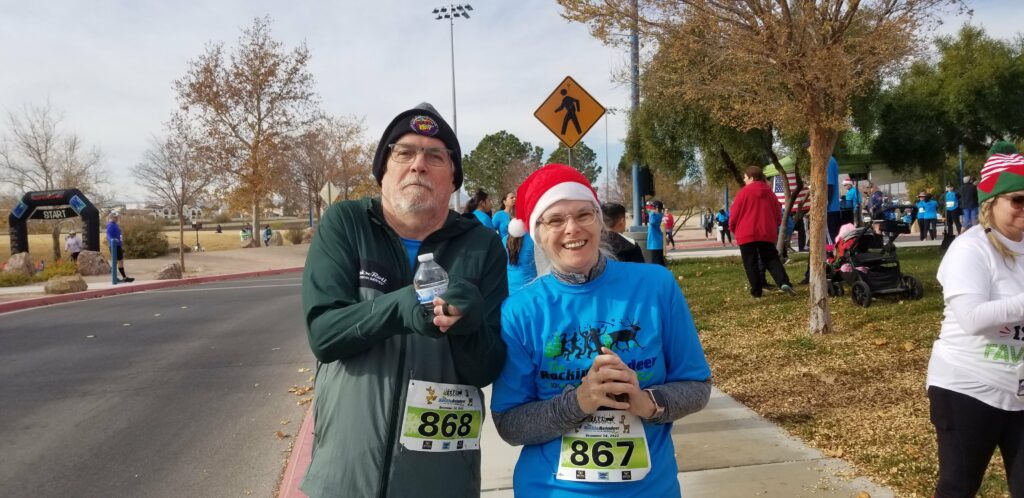 Fourth picture of me finishing, taken by Kris because she finished ahead of me.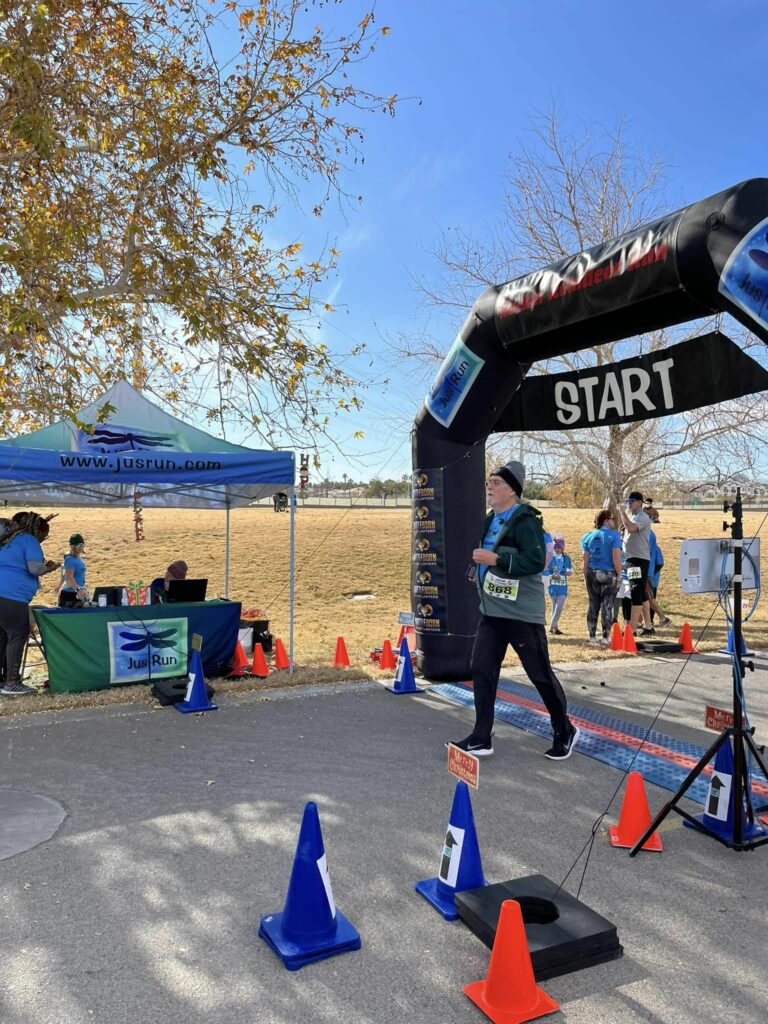 Picture of Ron and Lisa finishing
Picture of all of us holding up our two medals. The big medal was for finishing all three races this fall. So we all got two. That's a lot of bling.