Wonder What I Did Last Week…
Here are a few pictures taken by the Writers of the Future people at the 39th year awards. Keep in mind that I was the first person across the stage 39 years ago…
And with Jody Lynn Nye I was the co-editor of this volume in the transition after Dave Farland's tragic death.
(First, before the pictures, remember the May workshops are starting up. See yesterday's post for details.)
Here is that first picture 39 years ago of me being the first across the Writers of the Future stage. Oh, so young. Algis Budrys in tux, I am shaking Greg Benford's hand. Behind me on the left is Robert Silverberg and on the right Roger Zelazny.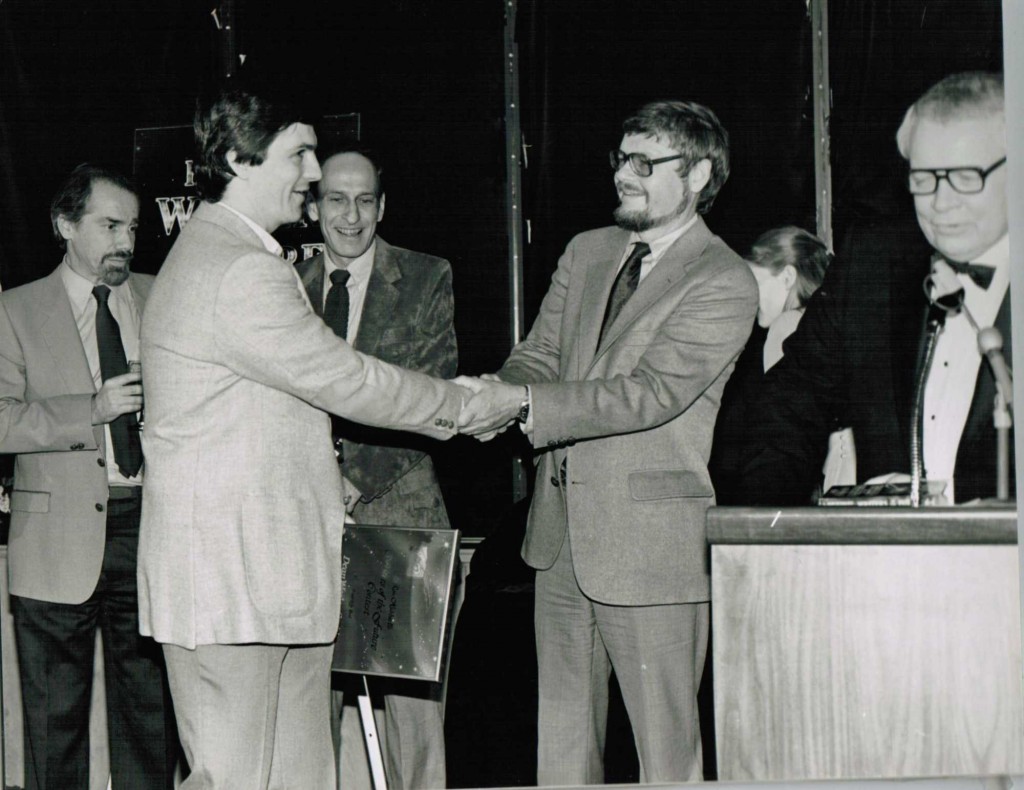 Picture of me talking with the young winners this year.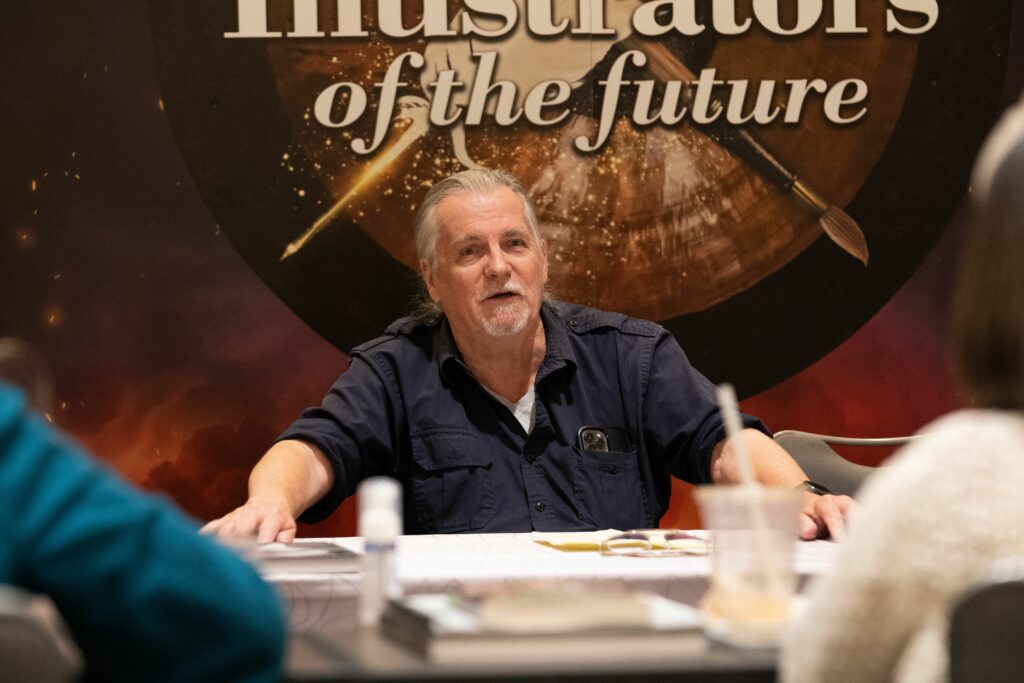 Picture of me and Tim Powers and Jody Lynn Nye.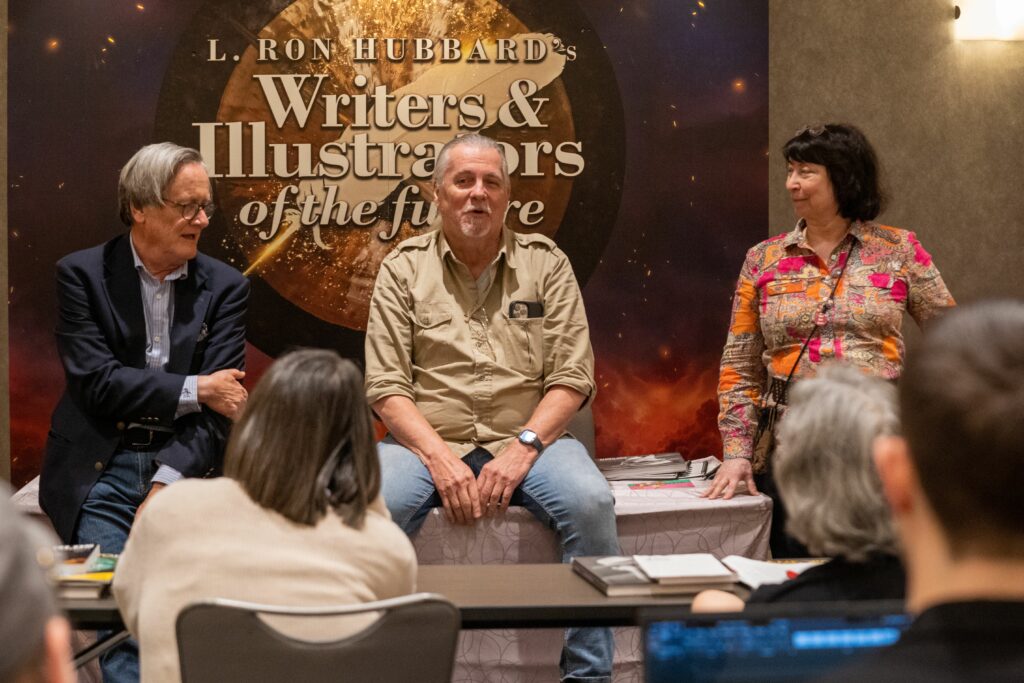 Picture with me of one of my heroes and friend Larry Elmore presenting awards in the ceremony.