Another Run…
This 5k fun run was along a paved trail along a canyon in Henderson, NV (a part of larger Las Vegas valley.) Started at 9 am and I actually managed to run fairly comfortably over half it. I decided to not push yet, since I am still recovering from the fall in some ways, but it was a comfortable run walk. And fun. (A couple pictures below and Kris put a bunch more on Facebook.)
A really fun breakfast at a nifty restaurant out in Henderson after the run, then home to just spend a nice day working here with pizza for dinner. (Yes, Las Vegas has fantastic pizza Kris can eat and it is only a block from our place. Danger, Will Robinson. Danger!)
Worked on my new computer (had a partial computer melt down on this one), so now four computers in my office around me, one for writing, one for covers and such, this business computer, and a brand new large iMac that will, once it is set up, take the place of this computer.
And I worked on recording some workshop stuff and Kris and I talked about the webinar tomorrow morning for the Negotiations Lecture.
And then tonight, for the fifth night in a row, I watched a Hallmark Christmas movie. I just need to turn off my plotting and writing and business brain and enjoy it and I have been. Just perfect way to relax.
I am almost rested and organized and healed and getting back into shape enough to really get writing. I think I am almost through the move and the long 2018. So excited about getting going once again. And excited about some new workshops we are planning and being a mentor for a few people.
So a perfect Saturday in this Christmas Season. I hope all of you had a good one as well.
———–
Kris holding up her medal at the finish. She once again finished a ways ahead of me. But my time will come… (grin) I was way out in front of her for the first half at least.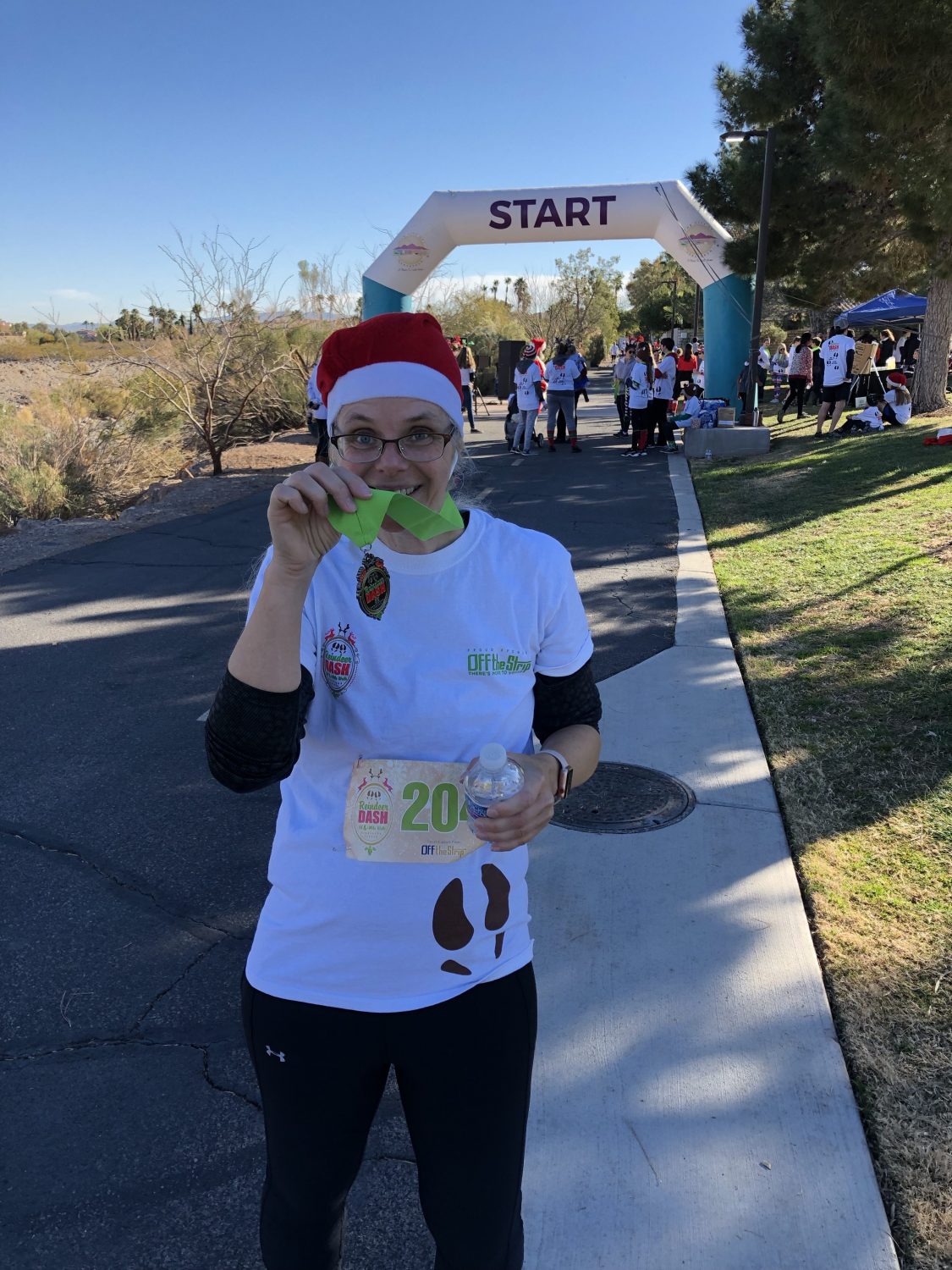 Me running toward the finish and Santa. Kris tells me my running style is like I float along. (Because I used to be a distance runner when I was younger.) I keep telling her fat old men like me don't float (except in water).