FRANK ZAPPA TOPIC
All work on workshop stuff to help clear decks for the coming writing challenge.
Patreon supporters, you should have gotten Heinlein's Rules two days ago. If any problems, let me know.
And THANK YOU!
New issue of Smith's Monthly coming to the Patreon supporters shortly as well.
———–
THE DAY
Did errands, worked with Josh for two hours on the new store, getting the last of the cases and fixtures in place. We should be ready to start filling the fixtures with inventory in a week or so.
Then worked on formatting Smith's Monthly. Gaining on that.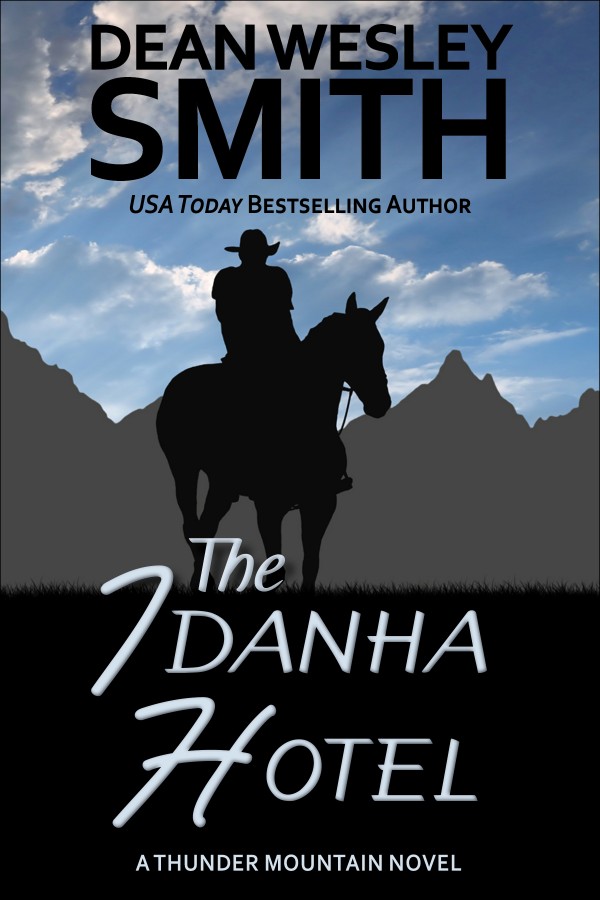 And Allyson did a nifty cover for the book I am going to do in the challenge. I love it.
Then home to cook dinner, then back to the WMG offices to keep working on the formatting.
Home around 11 p.m. to do e-mail, then start the next chapter topic of the night tonight. And then watched some television. Too much, actually.
Back up here to finish Chapter Two in the Writing a Book in Seven Days. Now writing this and heading to bed.
Since I am doing a Thunder Mountain novel, I figured I could run through the Thunder Mountain novels as Features Books. They can all be found under the Series Tab above. All seven books are listed there with reading order, although they all stand alone as well.
———–
FEATURED BOOK OF THE DAY
Monumental Summit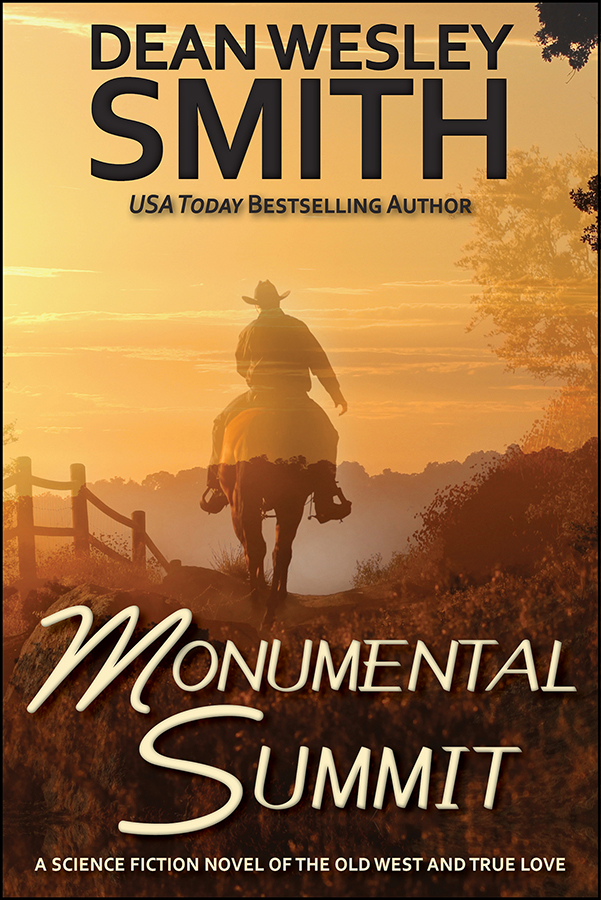 Bonnie and Duster Kendal, two of the world's great mathematicians, hire historical interior designer April Buckley and architect Ryan Knott to design and furnish a huge lodge to the year 1900 standards.
Only problem: The lodge can't be built. It can't exist.
Yet, somehow it does because they've built it before. And fell in love in the process.
A science fiction novel of new times in the old west.
Available in:
ebook, $5.99
Trade paperback, $14.99
ISBN 978-0615935249
audiobook
Powell's
Amazon
Kobo
B&N
iBooks
Smashwords
and many others.
For information about all my novels in this series,
click on the Thunder Mountain series tab above under the series reading order tab.
——
APRIL ONLINE WORKSHOPS
All but the one noted of the April online workshops below have openings. This is a great bunch of workshops this month.
Remember, each regular online workshop is six weeks long and takes about 3-4 hours per week to do at your own pace and your own time during the week. And yes, still room in Author Voice. All workshops but Author Voice limited to 5 writers.
All workshops have openings.
Class #31… April 4th … Author Voice
Class #32… April 4th … Character Voice/Setting
Class #33… April 4th … Adding Suspense to Your Writing
Class #34… April 4th … Ideas into Stories
Class #35… April 5th … Character Development
Class #36… April 5th … Depth in Writing
Class #37… April 5th … Plotting With Depth
Class #38… April 6th … Designing Covers (2 LEFT)
Class #39… April 6th … Writing and Selling Short Stories (FULL)
Class #40… April 6th … Advanced Depth
Classic Workshops and Lectures are also available at any time.
Full descriptions of the workshops and how to sign up under the Online Workshop tab above.
——–
TOPIC OF THE NIGHT: Nifty Covers
Jerry (who is a reader of this blog) sent me a wonderful YouTube link to a very short interview with Frank Zappa. Zappa is talking about his guitar solos and creativity.
Folks, he is talking about music, but he pretty much talks exactly about what I talk about here so often and in the book Writing into the Dark.
This is worth the two or three minutes. Trust me. And thanks, Jerry.
———-
Totals For Year 3, Month 8, Day 24
Writing in Public blog streak… Day 916
— Daily Fiction: 00 original words. Fiction month-to-date: 10,700 words
— Nonfiction: 1,100 new words. Nonfiction month-to-date total: 5,800 words
— Blog Posts: 400 new words. Blog month-to-date word count: 11,900 words
— E-mail: 11 e-mails. Approx. 400 original words. E-mails month-to date: 419 e-mails. Approx. 22,200 words
— Covers Designed and Finished: 0. Covers finished month-to-date: 1 Covers
——–
You can support this ongoing blog at Patreon on a monthly basis. Not per post. Just click on the Patreon image. Extra stuff for different levels of support and I will be adding in more as time goes on. Thanks for your support.
Or you can just toss a tip into the tip jar with a single donation at PayPal. Either way, your support keeps me going at these crazy posts.
And thanks.


If you would like to leave a tip just hit Paypal.me/deanwesleysmith (Goes to WMG Publishing account, but I'll get it just fine.)