Great Fun At The End of the Night…
After the session tonight at the Master Business Class, we called for pictures of the authors in Fiction River: Feel the Fear and also the authors in the Fear bundle on Storybundle.com which has Feel the Fear volume in it.
It was a calm picture, but then the fear took over…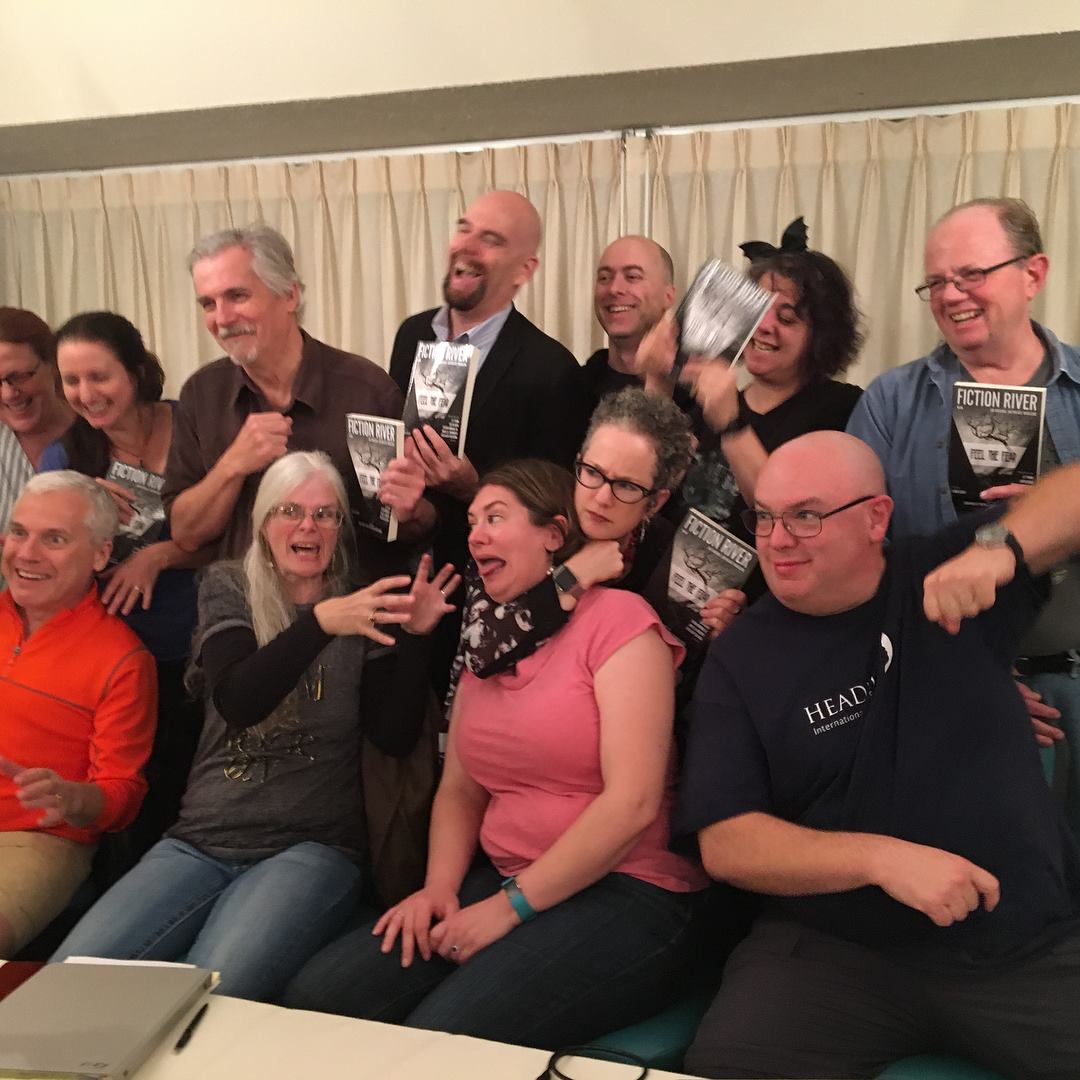 In the picture back row from left to right is Lauryn Christopher, J.F. Penn, me, Mark Leslie Lefebvre, Eric Edstrom, T. Thorn Coyle, Dayle A. Dermatis, David Stier, Michael Kowal, Kristine Kathryn Rusch, Allyson Longueira, Michael Lucas.
One very tired bunch of professional writers. (grin)