Chapter Five: Writing a Novel in Five Days While Traveling
WRITING A NOVEL IN FIVE DAYS WHILE TRAVELING…
CHAPTER FIVE…
Third day of writing on the novel and it turned out to be one of the types of days I was worried about having when doing the planning.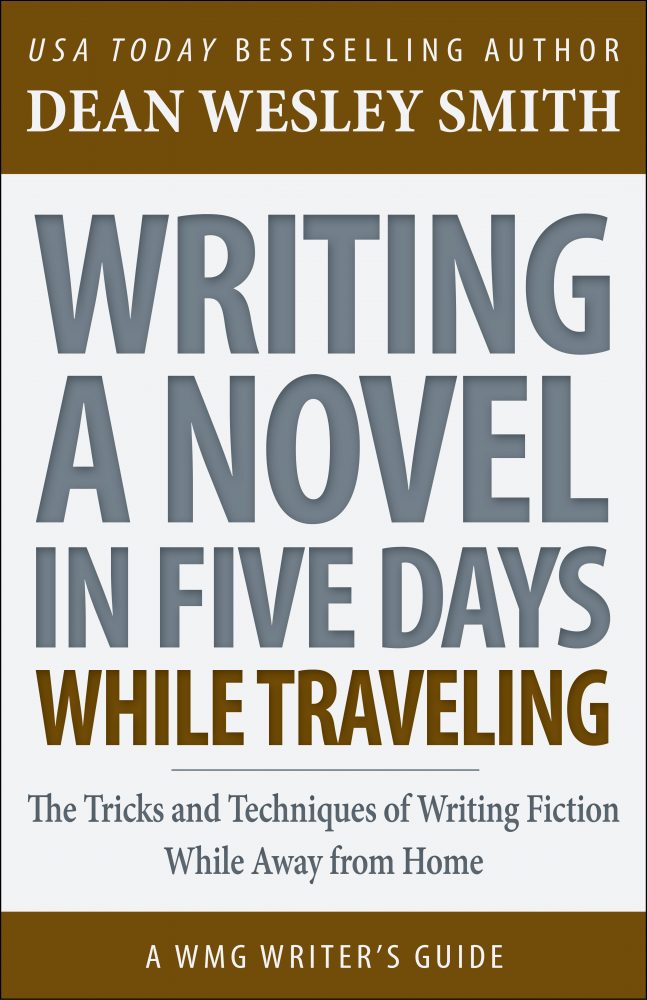 The vacation part of the day and a bunch of business completely overwhelmed the writing hours.
And there was a lot of business stuff.
So I ended up with 3,800 words, but still it was a really fun day, which is the main reason I am traveling here. So maybe there will need to be an adjustment on this nonfiction book. I'll talk about that below..
Detailing Out the Day…
I made it out of bed by noon and by 1 p.m. I had showered, gotten dressed, and was headed for lunch with the guys in the buffet.
I felt much better today than I did yesterday, as I expected I would. Shoulders were free and nothing really hurt, even though I had only gotten about six hours of sleep.
We sat around for two hours in the buffet eating great food and talking, then headed for the poker room for the 3 p.m. tournament.
I lasted until the fifth round. Just ran into a couple better hands and by 4:30 I was headed for the door to come up here and write.
I spent about two hours on business stuff and email because, to be honest, today had some really fantastic business news. So I was in a wonderful mood even though it was 6 p.m. and I hadn't written a word.
I managed 800 words before taking a very short nap. Then at 6:45 I met the guys to go flying, meaning the zip line. That took two hours before we got done with that at around 9 p.m. Fantastic fun.
Back to the buffet we went and we ate there until around 10:30 when they went to play in the nightly poker tournament and I came back up here to write.
I got started by midnight after more e-mail and a walk to the store for water and snacks and such. I managed 1,400 words before the guys texted me that one of them had won the tournament and they were headed to the restaurant for pie. Off I went with them, getting back to the room around 3:30 a.m.
I got started again writing and did 1,600 more words, bringing the total on the novel to 3,800 words for the day. Way off the pace I hoped to set, but what the hell, it was a fantastic business day and a really fun day with old friends.
I wore a go-pro helmet for the zip-line so should have a nifty video and some pictures to put here after I get home.
Adjusting… A back-up plan.
Since I wanted to finish the novel by Sunday night, which is looking more problematic at the moment, I do have a back-up plan. You see, I have two more days of travel (at least, assuming I can get over the mountains between here and my home) after I leave Las Vegas.
So WMG would basically do the cover so that the FIVE was crossed out like an editorial mark and the word "six" would be added. I'm not saying that's going to happen, but it has always been the back-up plan.
And if you try a challenge like this, with unknown real-world events possible, set up a back-up plan right from the start. That will keep you sane.
I'm not pushing that plan into motion until the end of the 5th night. I've been known to rally and I honestly don't know what will happen in the next few days. So anything is possible.
But the back-up plan is in place.
And the book itself is going along great. Very twisted mystery, as normal for this Cold Poker Gang series, and I have no clue where it is going. I'm just letting my detectives figure it out and I'm typing as fast as I can to keep up with them.
Great fun all the way around.
A fun day, great business news, wonderful food, fun writing, and fantastic friends. I honestly don't give a crap that I didn't get a few more words done. 3,800 words in one day is more than most writers do and I really need, at times, to keep that in perspective.
And today I did.
Night.
—————
The Writing of ACE HIGH: A Cold Poker Gang Mystery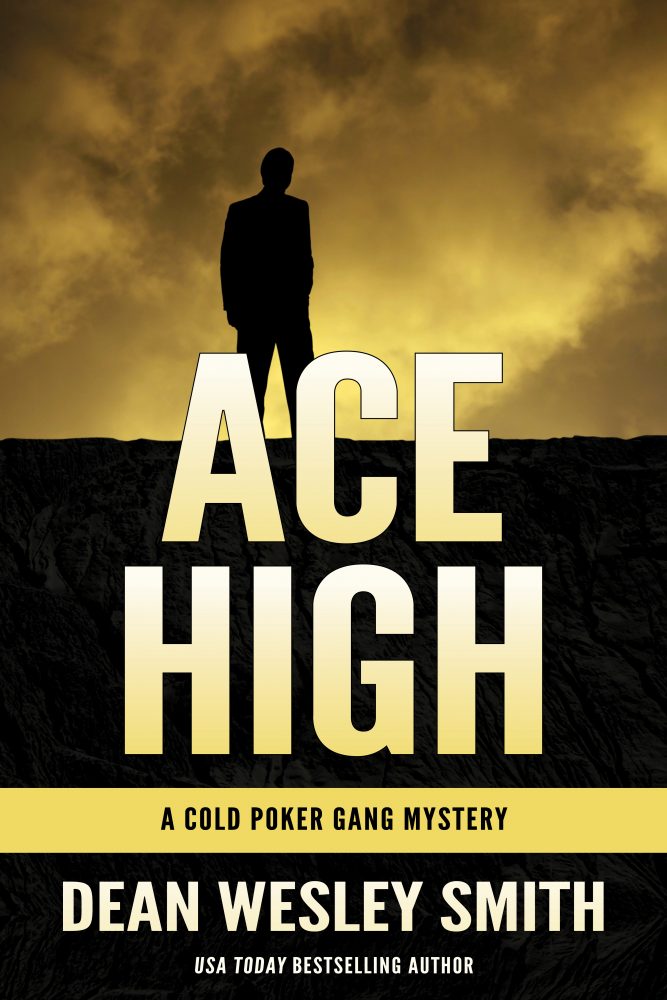 Day 1… Words written… 8,000.  Total so far… 8,000 words.
Day 2… Words written… 7,600.  Total so far… 15,600 words.
Day 3… Words written… 3,800.  Total so far… 19,400 words.