Back to Regular Fun
We hit the final hours of the Kickstarter this afternoon and it finished strong. Wow, just wow. Thank you, everyone.
And through Kickstarter, when everything is done on their side, I will send out to everyone a survey for the information we need to fulfill the rewards, including the workshop and lecture stuff. That will happen in the first week of October.
So now I want to get my focus back on three things. First, I am doing my best to ramp up my running. Second, I want to talk about the two fantastic bundles I have books in. And third, back to the novel and some writing. Finally. I've been missing it, actually.
———————-
So first, the running part of things.
Many of you following here know I am hoping to run/walk a marathon in the middle of November. I started this way overweight on July 1st, and I have not missed walking five miles a day since then.
But now I am working on the running part while being very careful to not injure myself. And that's getting interesting to say the least since I am still too heavy, even though I am over halfway to my goal weight. Goal weight 180 pounds or under.
So I thought a couple times a week I would put in a couple of visual looks at how I doing. The first one is my percent of weight loss to my goal. About 60% there. (Almost on track since about 60% of the time has passed.)
[skillbar title="Weight Loss" percentage="60″ color="#3498db" show_percent="true"]
The second one is how I judge my chances of finishing all 26 miles within the 5 hour time limit at this point in my training.
I think 10% is optimistic, actually. But I have two months to go so I want to keep moving this bar upward, slowly getting and feeling more prepared. At this moment in time I would not be able to finish the 26 miles in anything close to five hours if at all. I am walk/running at a 15 minute per mile pace, more walking then running, sadly. 6.5 hours. Too far over 5 hours at the moment.
[skillbar title="Chance of Finishing" percentage="10″ color="#2ecc71″ show_percent="true"]
———————-
Next the bundles.
I am in two great bundles at the moment and so is Kris.
Some of you might remember the book I wrote in ten days while aiming at seven days in late August. Star Fall: A Seeders Universe Novel. That book is now available as I promised it would be. The official publication date isn't until November, but at the moment it is available in a fantastic bundle called The Extreme Science Fiction Bundle. 
Also notice that in this bundle there is a fantastic Retrieval Artist novel called Extremes by Kris. It also has a great novel by Kevin J. Anderson, another by Mike Resnick, and another by M.L. Buchman.
And also an amazing volume of Fiction River: Risk Takers. I edited that and it is a fantastic example of a Fiction River volume.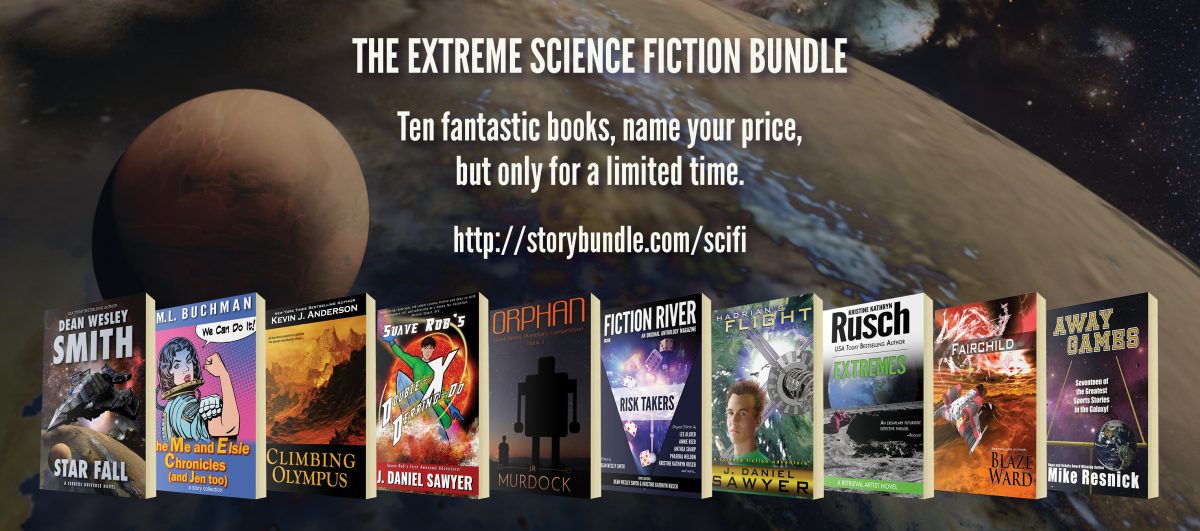 The second bundle is a fantastic fantasy bundle that only has a few more days on it. It's called The Epic Fantasy Bundle. Kris has a full novel in it called Heart Readers and it also has novels by Allen Drury, Brandon Sanderson and Tracy Hickman, among others.
And it has Fiction River: Unnatural Worlds in it. Kris and I edited this one and it's a great one.  You can get the bundle at http://storybundle.com/fantasy Don't wait on this one. It ends in three days to go away forever!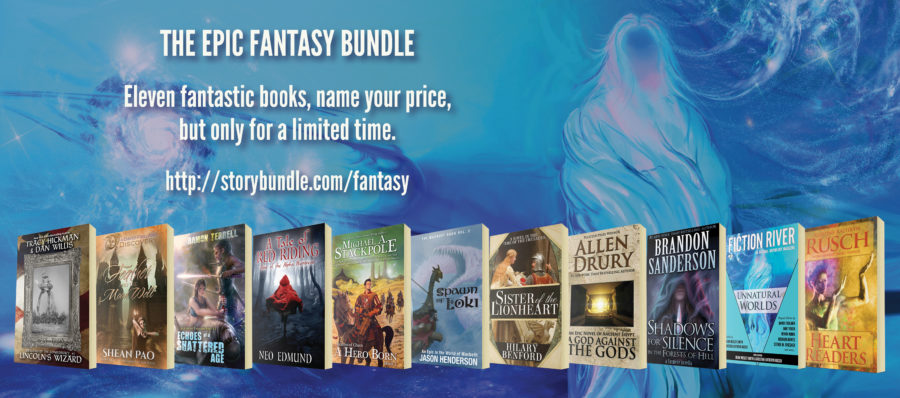 ——————-
The Writing
Sometimes life just says "too much to do" and the writing is put on hold. We all have those times. That seemed to be the case for me over the last couple of weeks. Just had my focus all over the place. And not one of those places was the writing.
But now things are clearing some even though we have a workshop going on at WMG Publishing offices. All the writers are busy, so I'll get to spend time with them later in the week. And I can't do much on the Kickstarter until all the bookkeeping is done. So not much there until the first week of October.
So tonight I got back to my writing computer after getting all the workshop assignments done and then watching The Voice. (An amazing show that will help writers if you watch it.)
I managed to go back over what I had already done, getting it all back in my head since it was short, then fired forward about 900 words. Took a short break and did another 800 words before deciding that was a good restart. 1,700 words for the night. Back writing. Yeah!
The Writing of Starburst: A Seeders Universe Novel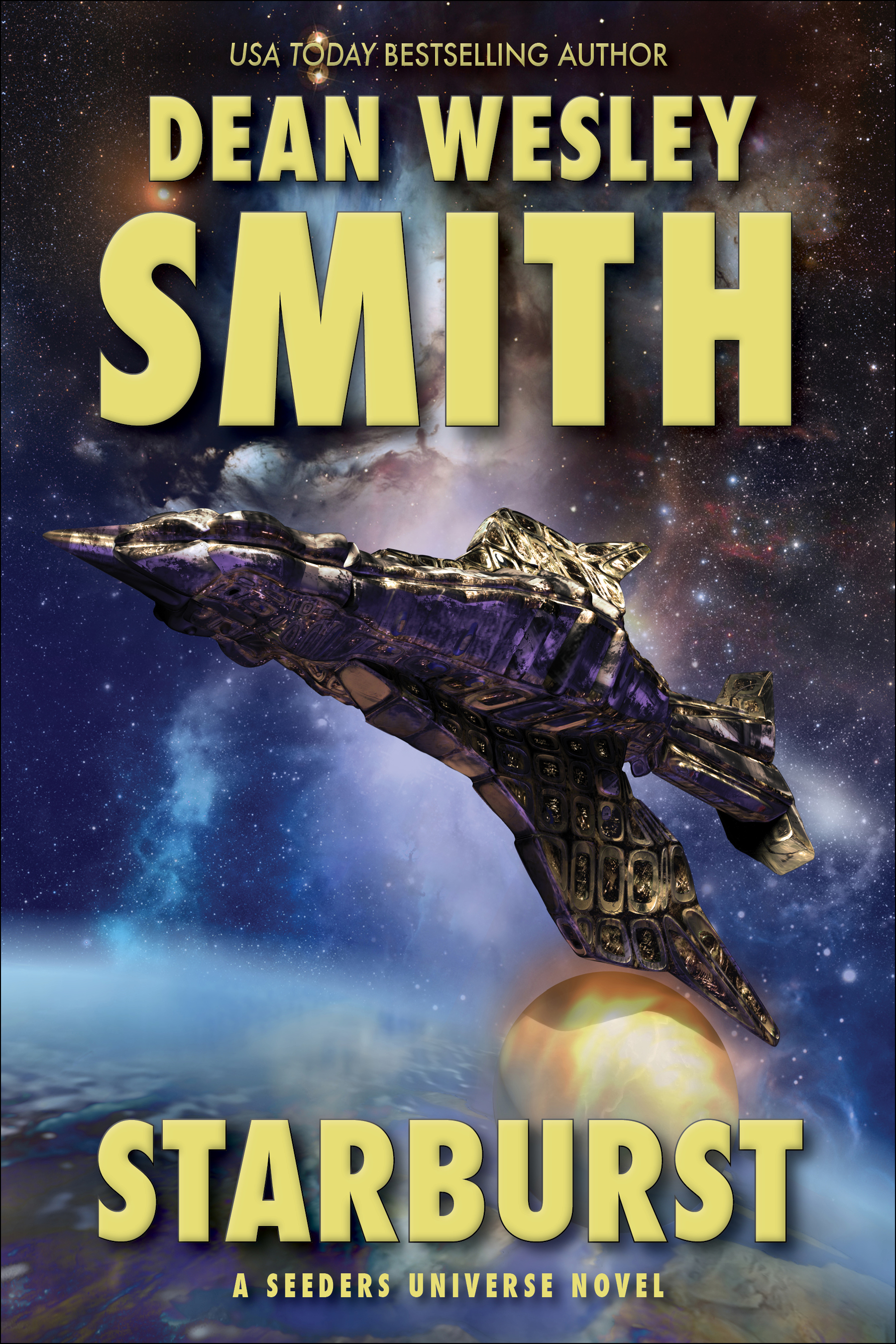 Day 1… 2,000…  Total so far… 2,000 words
Day 2… 1,000…  Total so far… 3,000 words
Day 3… 1,700…  Total so far… 4,700 words
——————–
Totals For Year 4, Month 2, Day 20
Writing in Public blog streak… Day 1,097
Over 10,000 steps streak… Day 82
Running Miles This Month… 8 miles
Total Miles This Month… 104 miles
— Daily Fiction: 1,700 original words. Fiction month-to-date: 4,700 words  
— Nonfiction: 00 new words. Nonfiction month-to-date total: 800 words 
— Blog Posts: 600 new words. Blog month-to-date word count: 6,600 words
— E-mail: 27 e-mails. Approx. 2,200 original words.  E-mails month-to date: 308 e-mails. Approx. 20,300 words
— Covers Designed and Finished: 0. Covers finished month-to-date: 0 Covers
———-
— Year of Short Fiction Goal: 120 stories (July 1st to June 30th). Stories finished to date: 8 stories.
— Yearly Novel Goal: 12 Novels. Novels finished to date: 2 novels.
——–
You can support this ongoing blog at Patreon on a monthly basis. Not per post. Just click on the Patreon image. Thanks for your support.