Pictures…
Crawled out of bed at 6:30 a.m. and Kris and I were headed out the door before 7:30 am on a rainy and slightly cold morning for Las Vegas. All to attend a "5k fun run."
Actually it was for a great cause and made money to support rare childhood diseases and turned out to be a lot of fun, although very, very wet. (A squishing sound coming from a 68 year-old-man is never promising.)
For the first time since I fell in November, I finished ahead of Kris and with a time around 38 minutes, but still run/walk. Got to work that down to around 30 minutes which will take running the entire distance, but that will take dropping another twenty pounds. But I was happy considering that the last mile was all uphill. Not kidding.
So a bunch of pictures.  First, Kris standing in our condo in front of where we hang the bling from the races we do.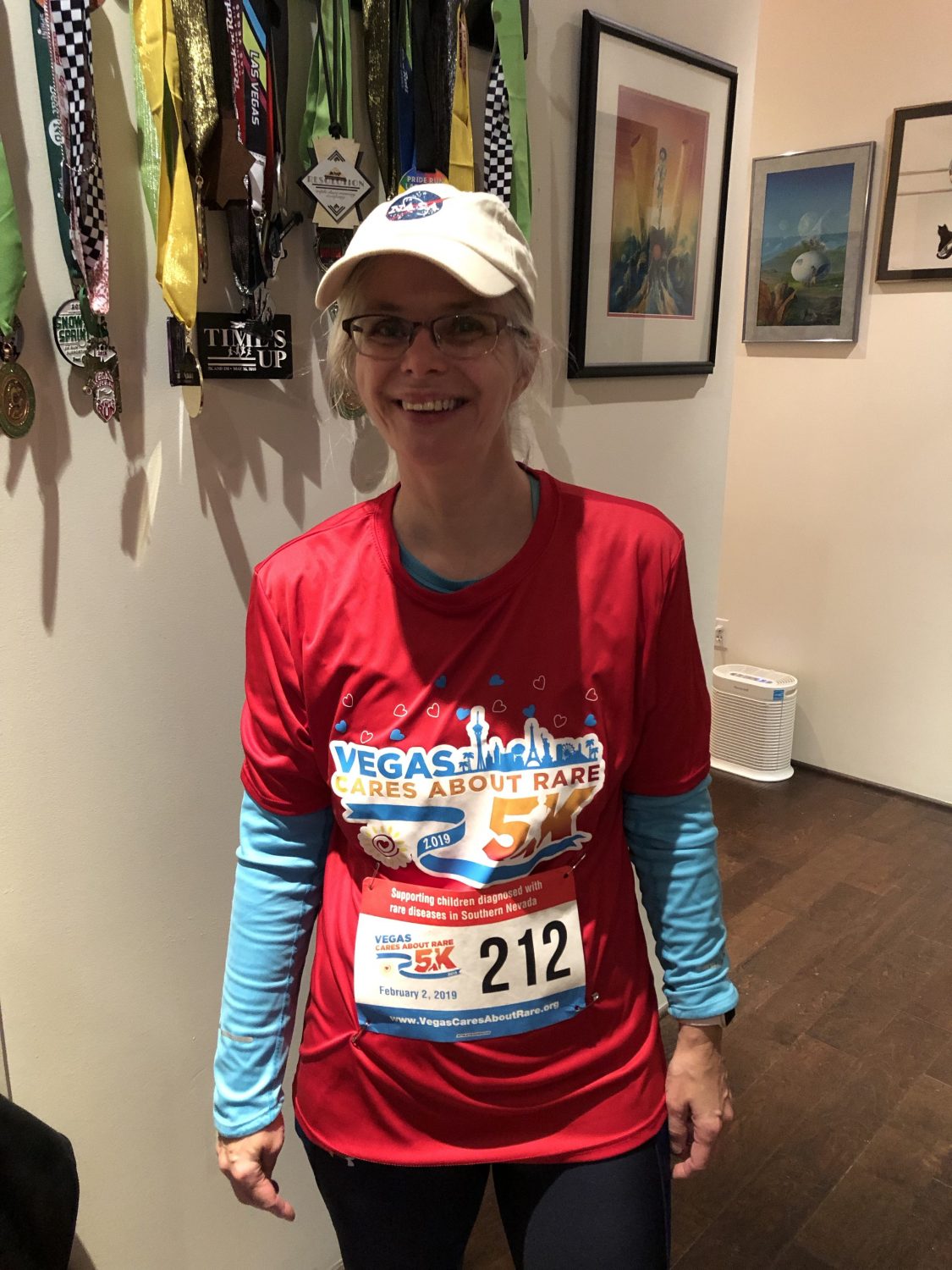 Then one of me working on my phone to get my music going while staying dry near the start line.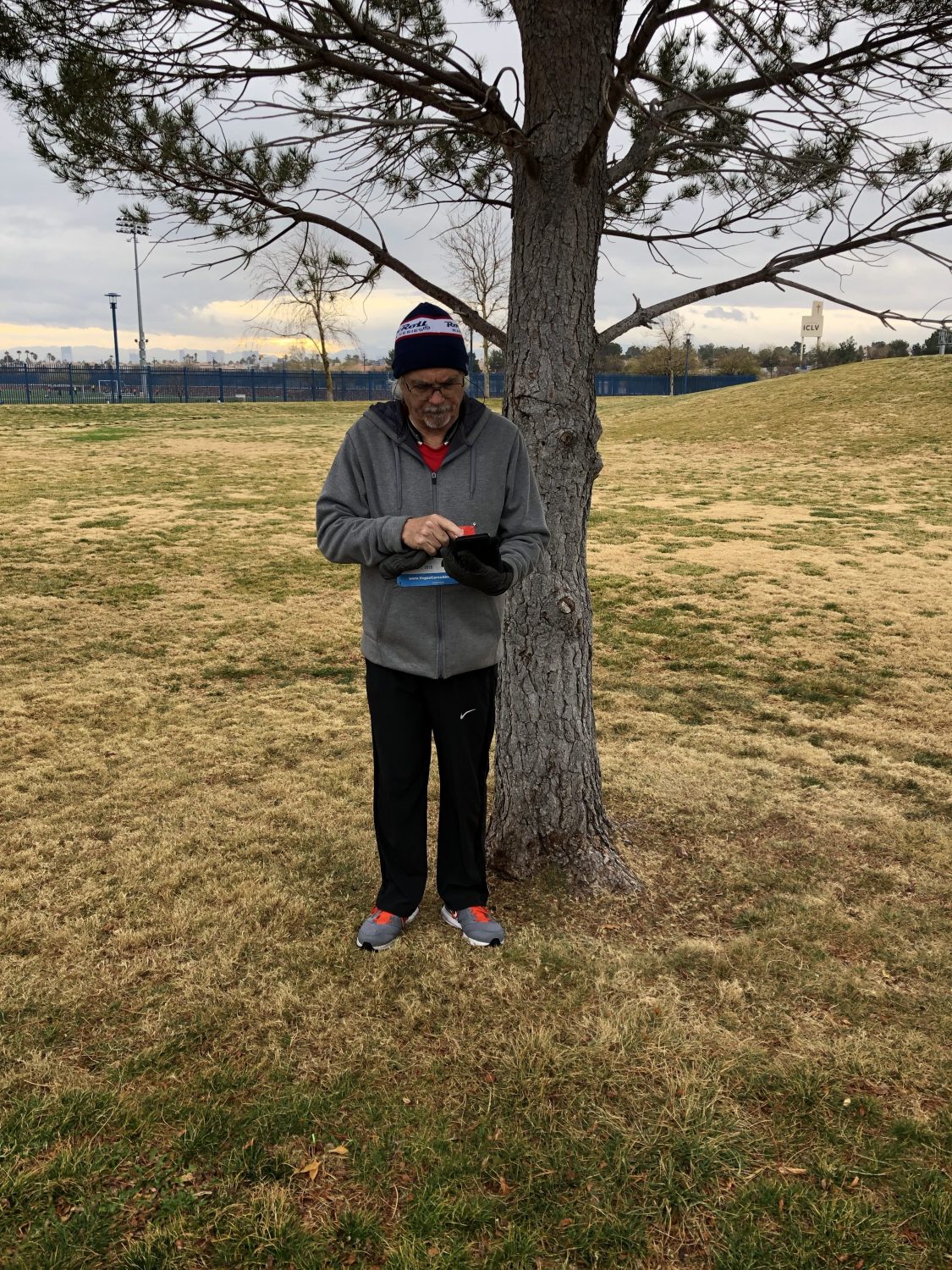 One of Kris flashing the nifty tee-shirt.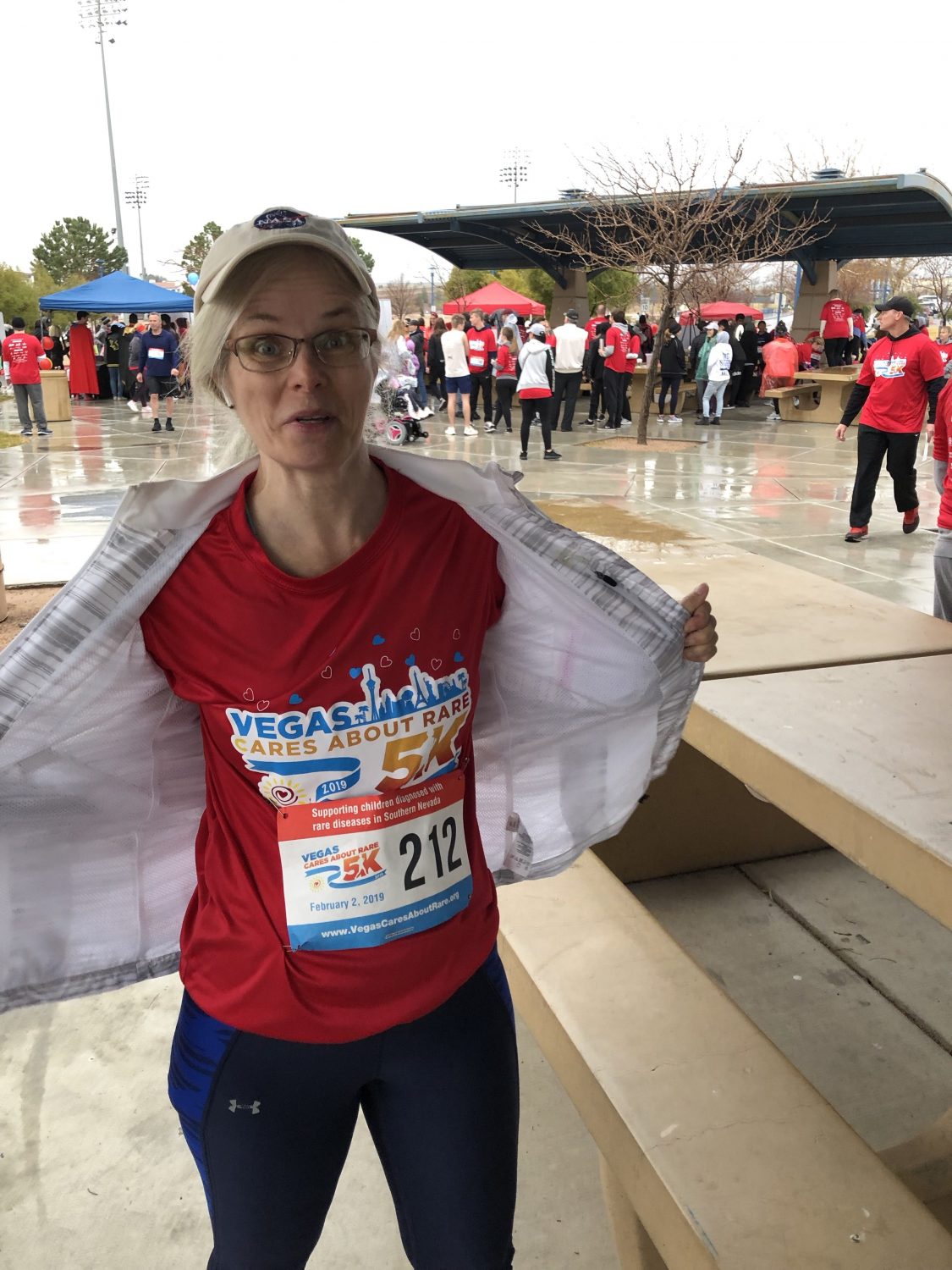 Another of Kris waiting for the start.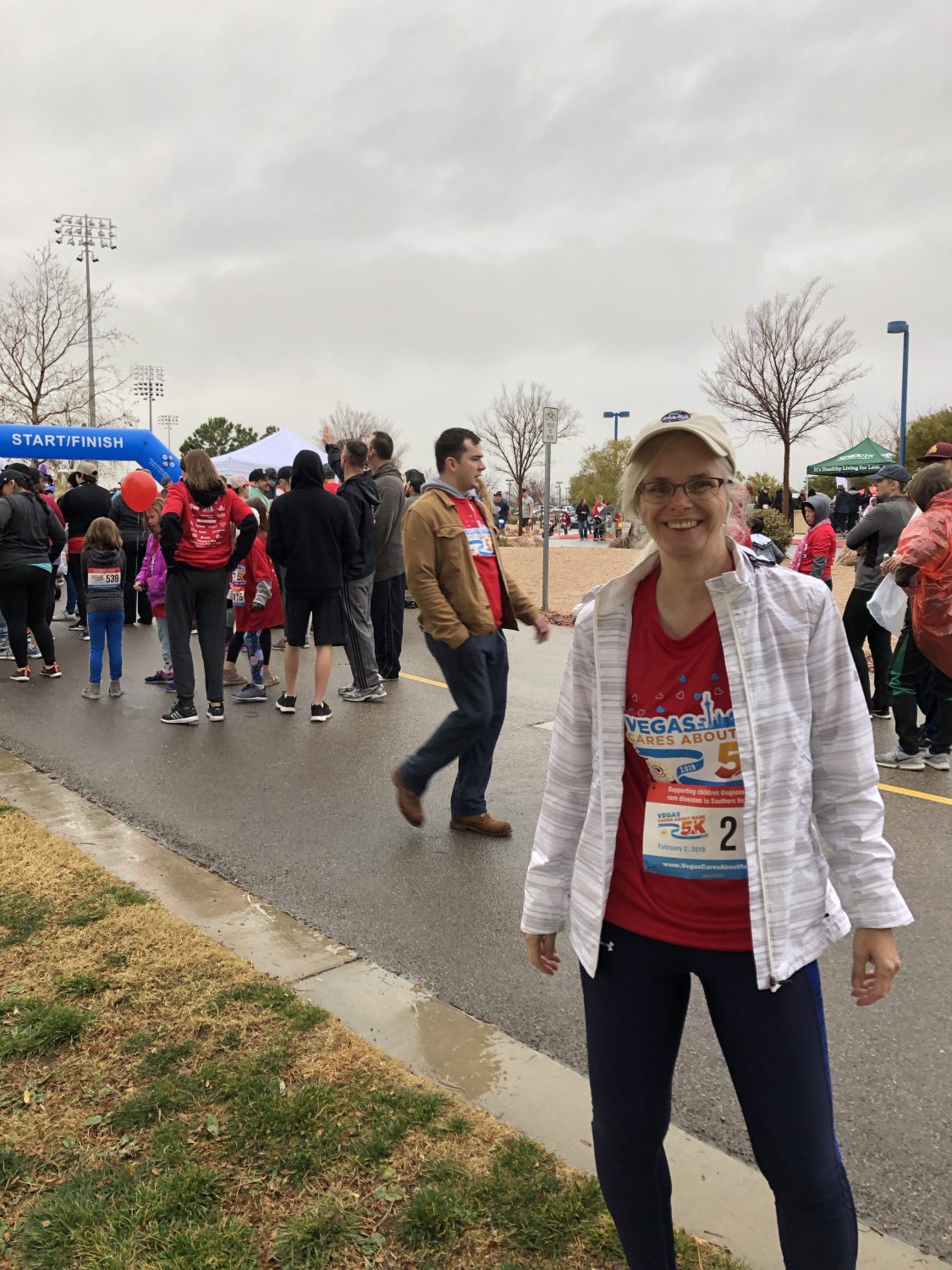 One of me with my finisher's bling.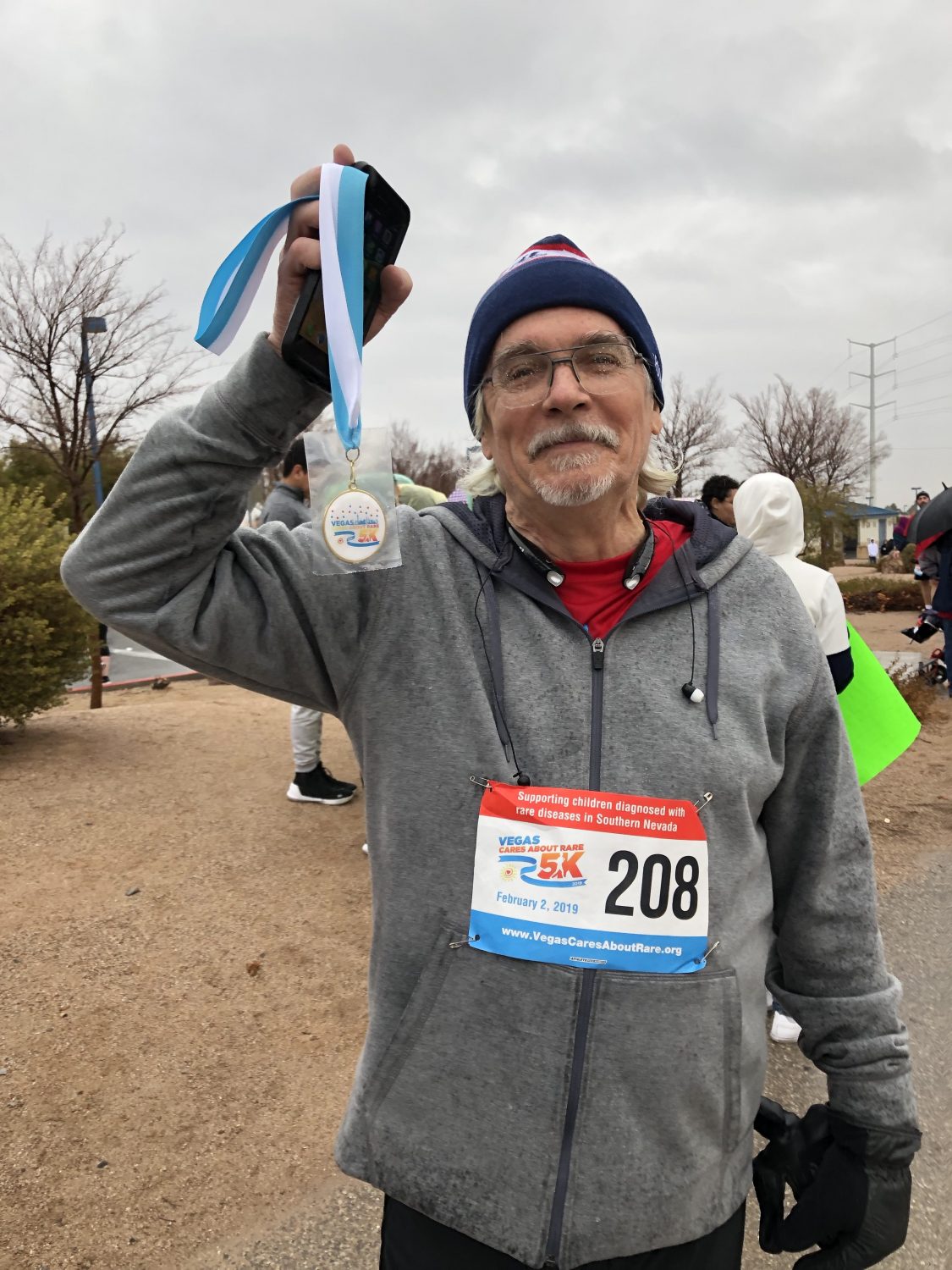 A great one of Kris right after she finished getting medal from Robin of Batman fame.