Another Great Year! Thanks, Kris!
Thirty-Three Years Ago I Met Kris… 
I put up this post one year ago, so thought I would bring it forward and add some new pictures to it. So some of this will feel familiar from last year if you have been along for the ride here that long.
All I can say is that at this point last year, we were still in the middle of moving and things were crazy. Now we are settling in again and getting used to our wonderful new city and our new life together.
Thanks, Kris, for putting up with me for this long. Onward to another 33 years. I love you.
————
So here is the post from last year, with some old and new pictures.
Algis Budrys had asked me to stop in Albuquerque, New Mexico and give two writers a ride to Taos, New Mexico where we were all attending a conference. Kris was one of those writers. We have been together ever since. I consider that the luckiest day of my life.
We celebrate this day (May 4th) ever since.
This picture was taken at Taos that first week. I was thirty-five, Kris was twenty-five.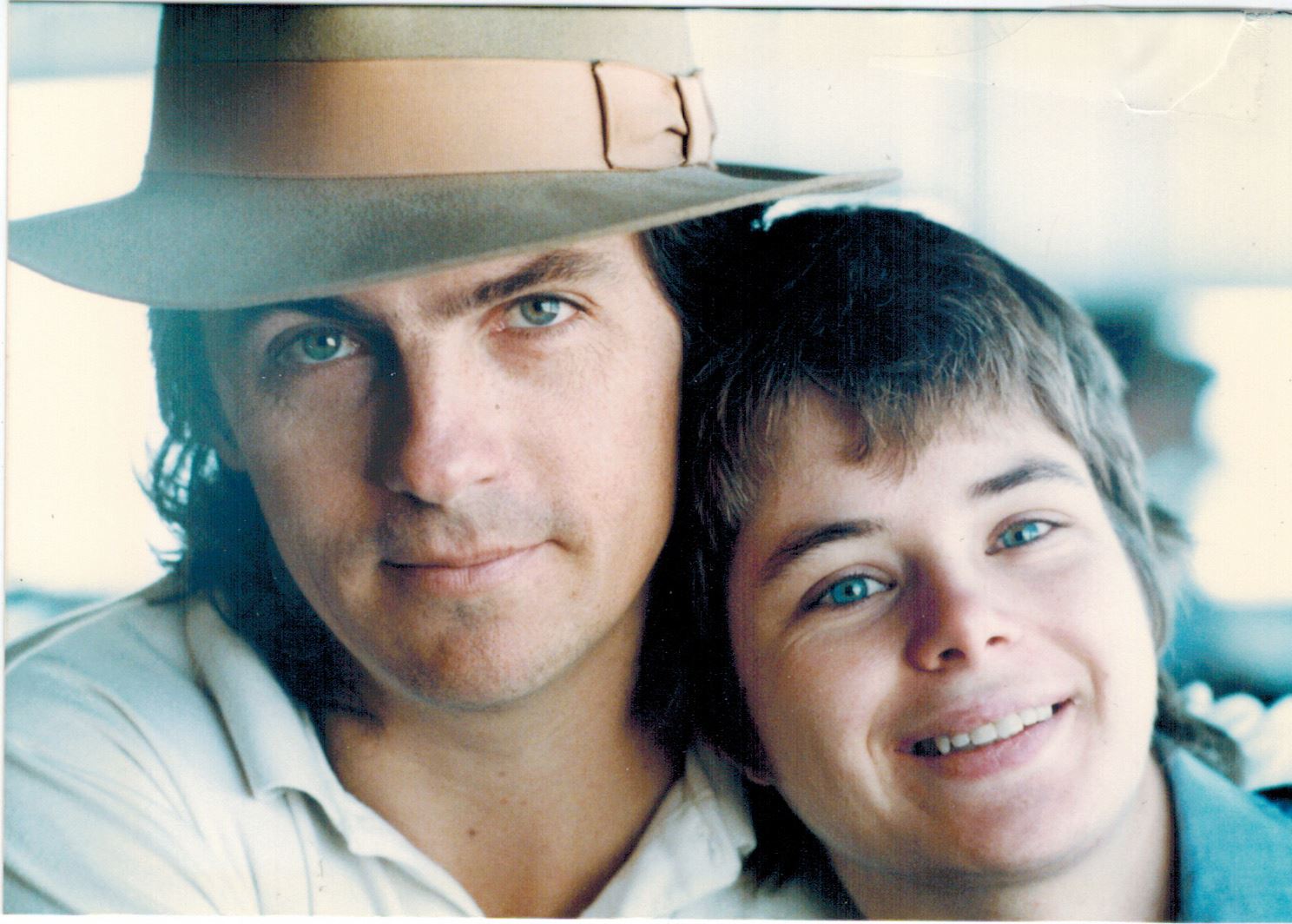 So I thought I would show you a few more pictures in celebration of the thirty-three years.
This picture is about a year or so later after we met. Kris had let her hair grow and she was sitting in her new Porsche she had just bought.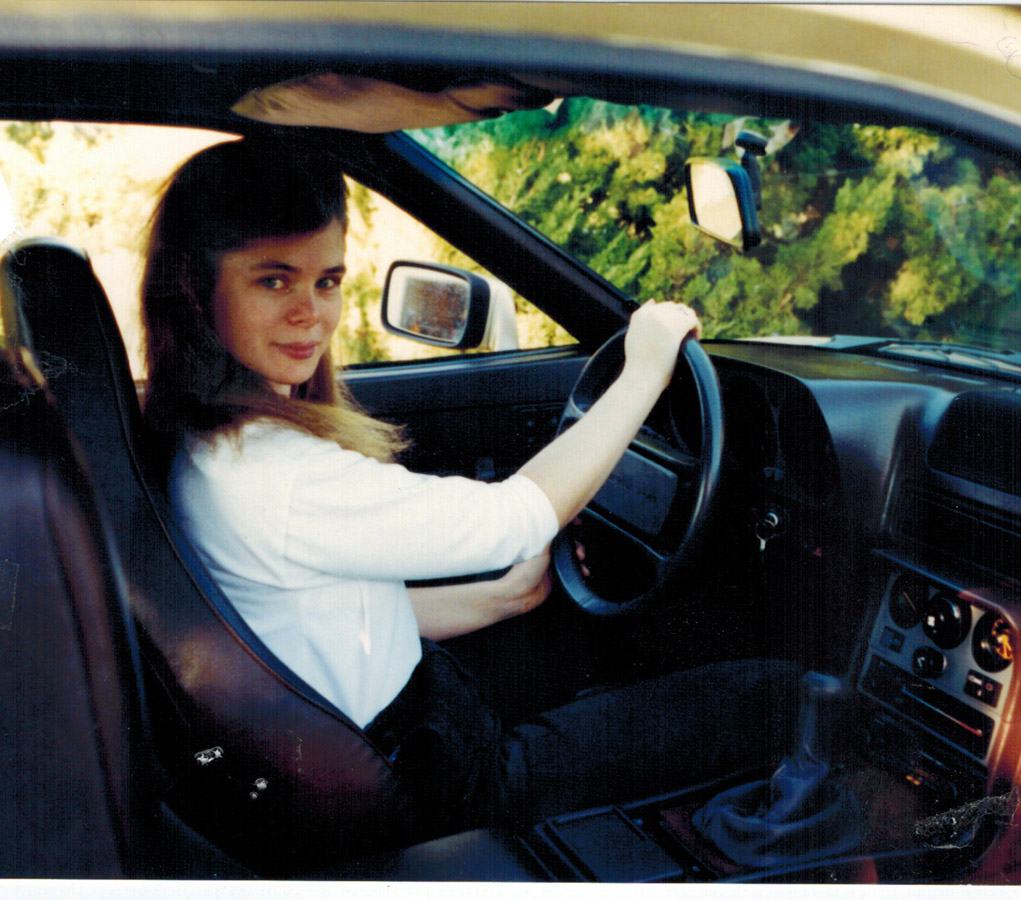 The next picture is a few years later. She is with Ed Bryant at a Pulphouse party. We did a lot of Pulphouse parties back in those days, many of them at conventions.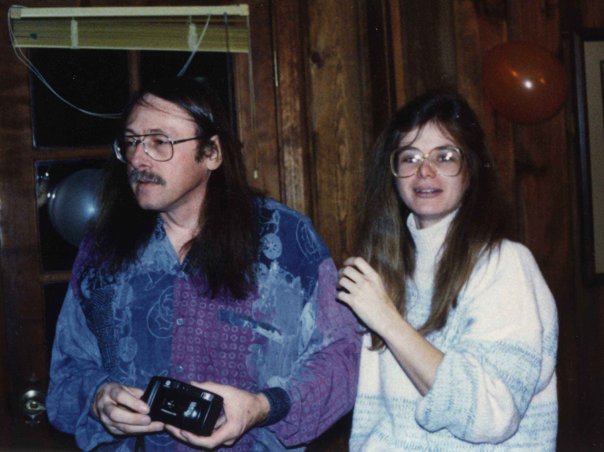 The next picture is about five years after we met when we won the World Fantasy Award for Pulphouse. (We are kneeling in the lower right of the picture. Go ahead, try to name everyone.)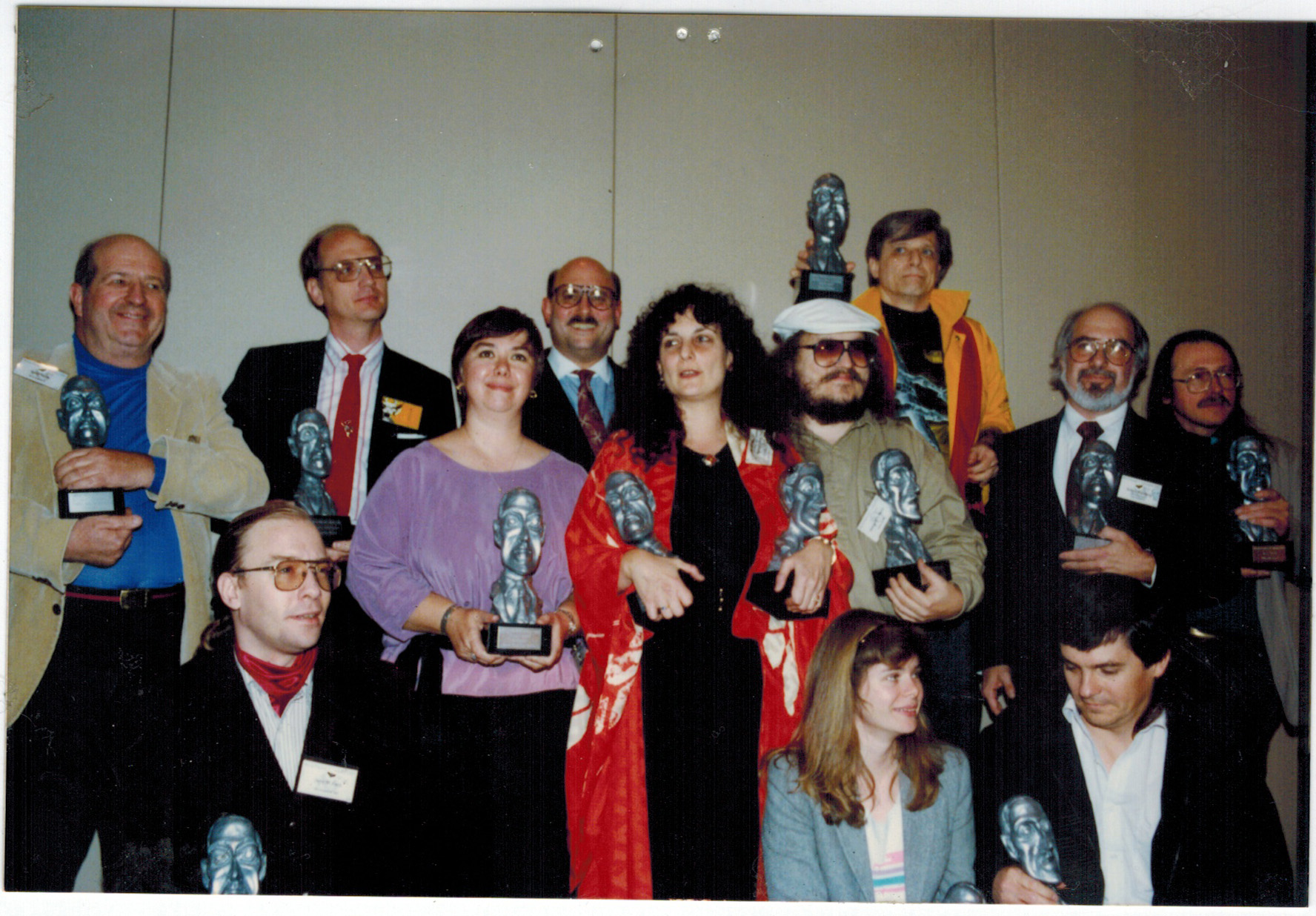 The next picture is of Kris with just two of her many reader's choice awards. That year she won from the readers of both Asimov's and Analog.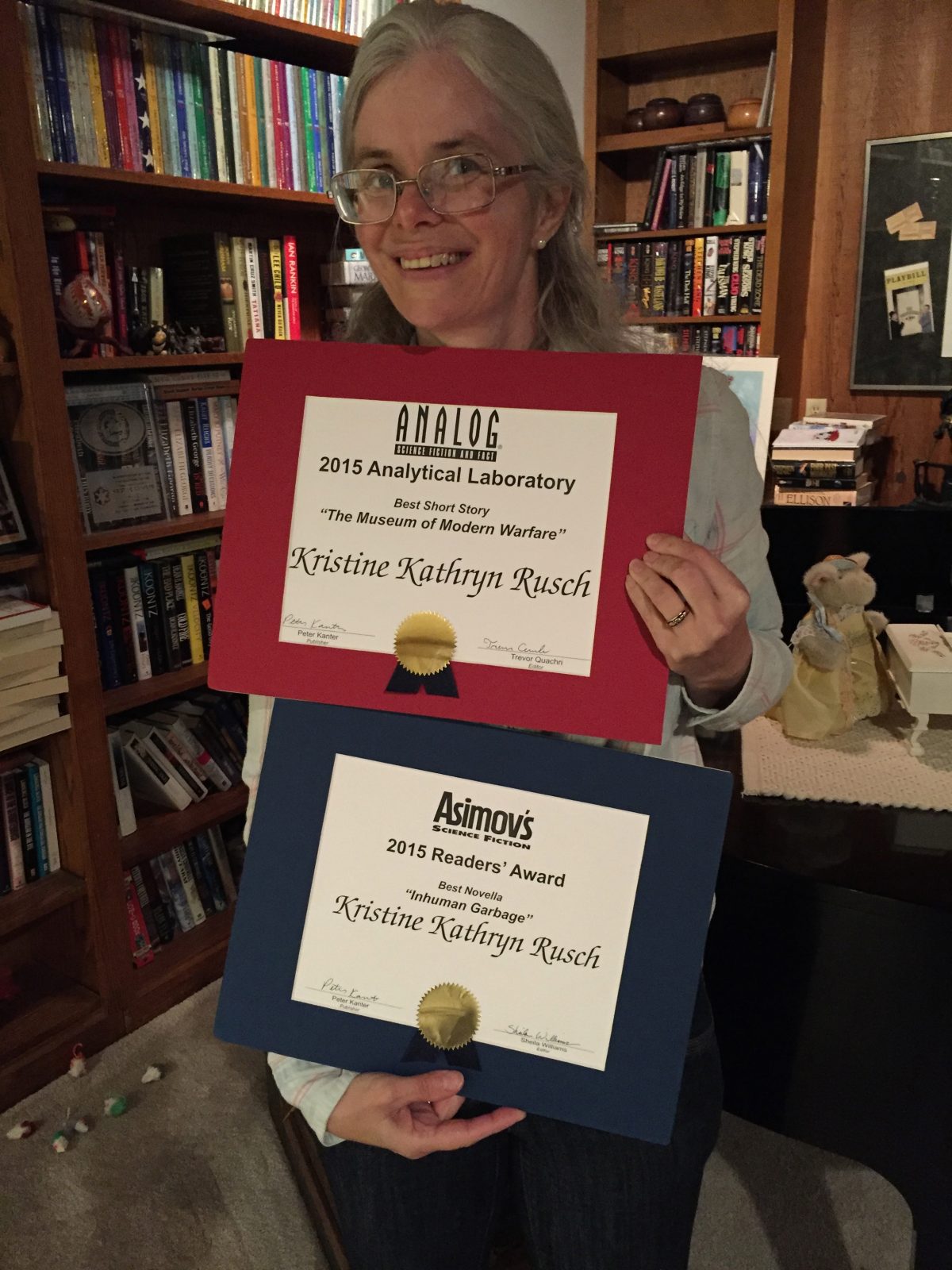 The next picture is of me putting out the open flag on one of our new stores.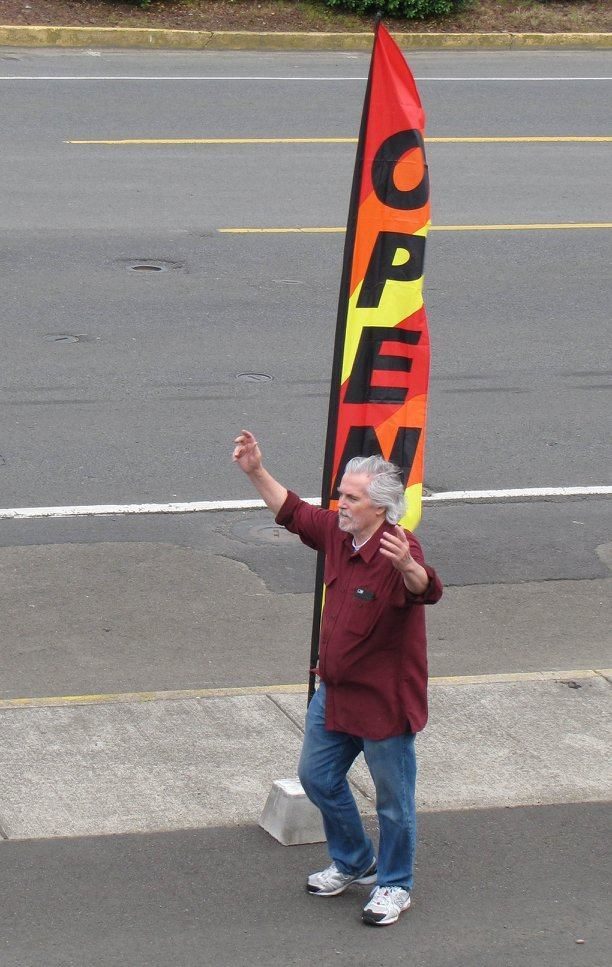 The next picture is of Kris this last year in Vegas after finishing a 5K run with her water bottles and medal.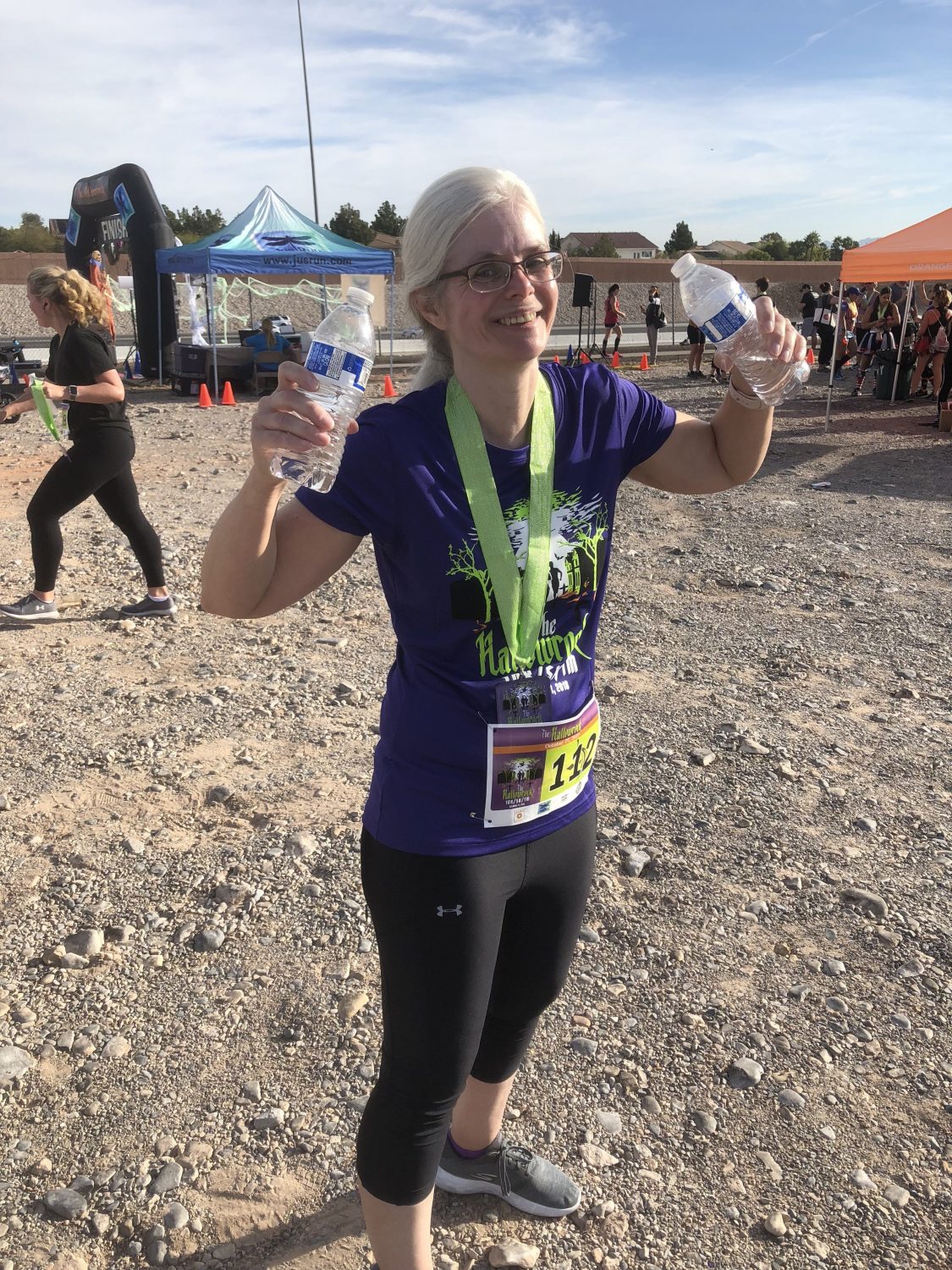 The next picture is of me surviving a 13 mile night run here in Vegas. Actually at this point I was walking. But I still finished.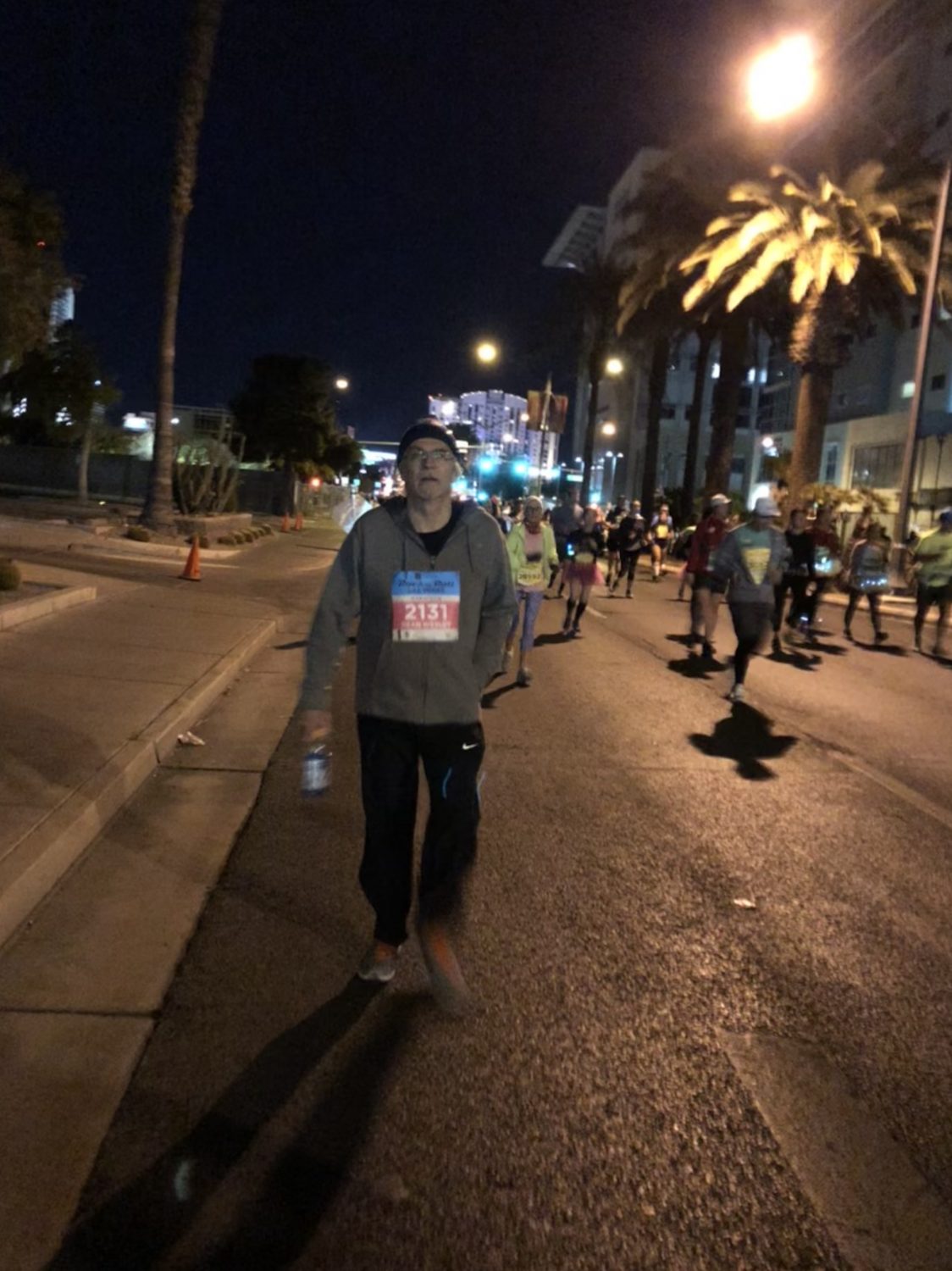 The last picture is a picture that Kris took of us this spring near the elevator in our condo. We were headed out to see a show.
An amazingly wonderful thirty-three years between the first picture and this one.
Thank you, Kris. And happy day.