And A Cat Picture…
We are in the final stage of moving, basically getting some boxes of books on shelves and putting up art. The art is taking some time because some of it we can't put in some places because it is original signed art and we have far, far too much bright light.
And we have a ton of concrete walls. One such concrete wall is between two massive windows on our main floor (our condo is two floors) in our main living room (we have three living room areas). So I managed to use a few hooks and such that had been put in to the concrete to hang a few pictures and we both like the result.
The wall has a ton of light all day, nothing direct, just a bright room, so we put four of the Doc Savage art pieces that were originally Bantam book covers. These were done by James Bama back in the 1960s. (He did about 80 of the covers I think.) They are not signed that we know of, since we have never taken one out of the frame, but they will hold up pretty well in the bright light and they look kind of nifty.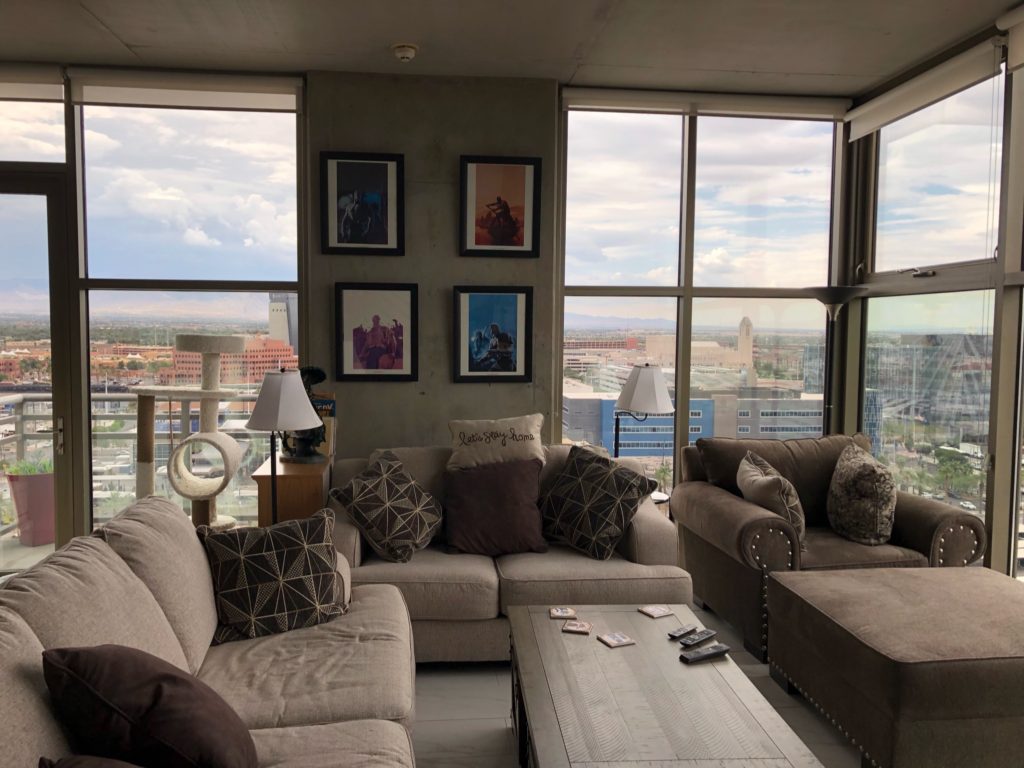 Trust me, that big chair in the corner is a comfortable as it looks. And has a fantastic view over all of downtown. On the other side of the window on the left we have hung a signed, limited image of the Starship Enterprise that in one of the movies the painting hung in Picard's office and on Picard it hangs behind his desk in his office in his home. And that is a door out to a patio there on the far left. This is looking West. So one side of the patio door is Trek, the other side Doc Savage. Fun.
The next picture is of Angel helping Kris with a promotion at one of her desks in her office. This desk is in front of her West window. Kris has another desk in front of her South window looking at The Strip, but Angel seems to like to help Kris with promotions on this desk. Beyond the big buildings in the distance is the city of Summerlin.