Well, Kris Did…
Our new Pop-Up Series was intended  to do a few a month tops. When a fun idea for one struck us. But Kris handed me three nifty ideas in the Pop-Up Series and I liked them as much as she did, so all three are coming in December.
The third one in the first batch we did about writing short romance is now up, and the second one has a week left before it vanishes. (The first one is gone, but you can still get it in the bundles.)
These are from 10 to 20 videos per Pop-Up on a certain topic we find fun and interesting, plus there is a short story prompt on the topic that if you want to write a story by the deadline, we will read it. (We are reading the superhero ones now.)
So here are the new ones in the Pop-Up Series. All of these are in the bundles as well or you can get each one separately.
To get them, go to https://wmg-publishing-workshops-and-lectures.teachable.com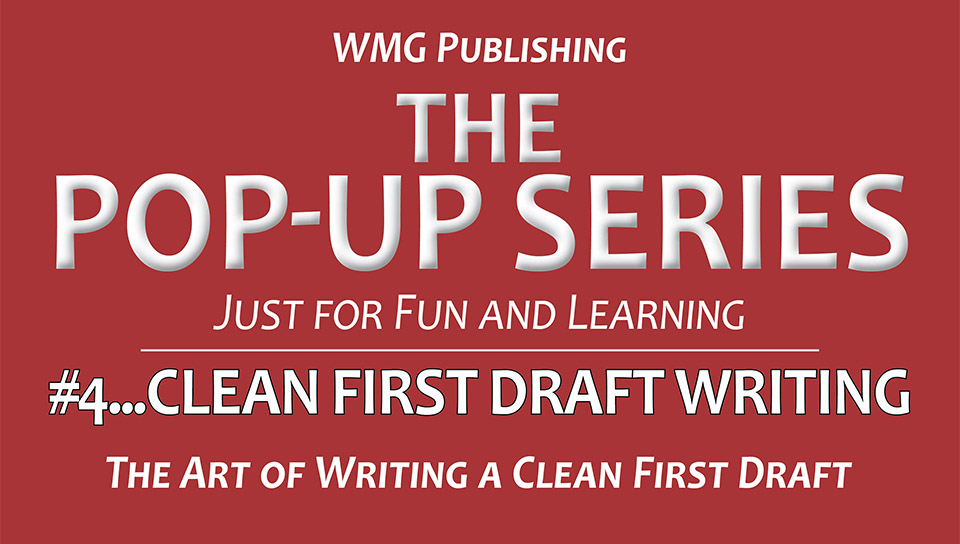 Pop-Up #4… The Art of Writing Clean First Draft
Yes, we believe that writing clean first draft that you can release is an art form. It takes some understanding of certain aspects of fiction writing, it takes clearing out some myths that you may be holding tight. And it take a belief that such a thing is even possible.
In this Pop-Up #4, Kris and I will talk about the art of writing clean first drafts of your novels and your short stories and with luck show you how to do it, if you decide to open your mind to the possibility that you don't have to outline, you don't have to do character sketches, you just sit down and tell a story and then release it. No rewriting, no lost time, nothing.
Yes, it is possible.
This one launches late Sunday, December 9th. And there will be a short story with it.

Pop-Up #5… How To Stay Focused on Your Writing for an Entire Year
Writers get enthusiastic about their writing for short periods of time, Usually around the first of the year and then also in the fall. But to avoid being disappointed when you look back at your writing year, it takes a regular focus on the writing that needs to last every month of the year.
And that year-around focus is possible to learn. It just takes an understanding of how a writer gets derailed, what to do about getting off track when it happens, and how to even wake up and recognize when you have lost track of the writing. Deadlines, challenges, streaks all help some writers. But those are short-term fixes for a long-term problem.
This Pop-Up talks about how to work toward the ability to stay focused on your writing for twelve months per year. Tricks, techniques, and even a few secrets of long-term professional writers.
And yes, there will be a really fun short story assignment with this one. This one launches late December 16th.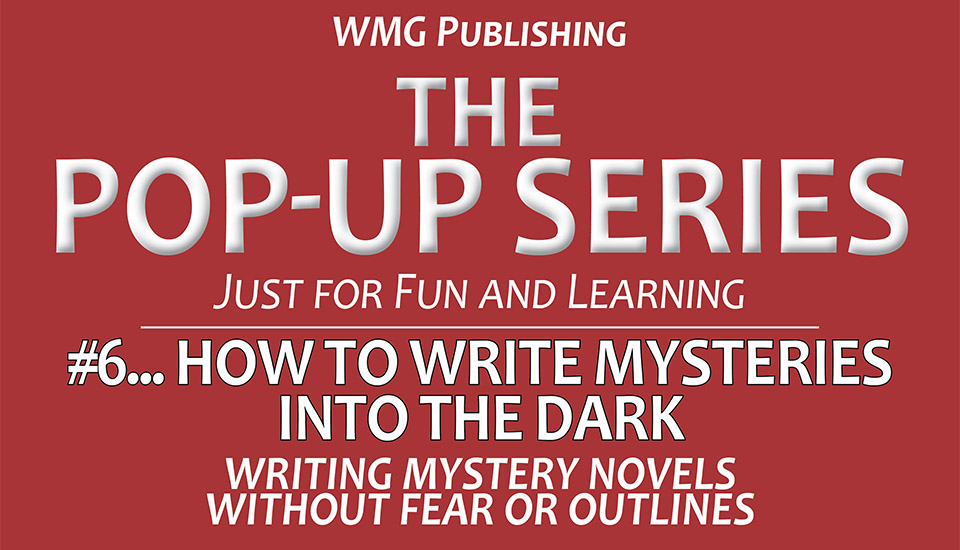 Pop-Up #6… The Art of Writing Mystery Novels into the Dark
The belief, the myth, is that to write a mystery novel, you must outline ahead, figure out the crime, the solution, and all the details. And that myth scares most writers from trying mystery novels, even though they love to read them. The reality is that mystery novels are better, more gripping, more exiting, and usually more complex when written into the dark.
So Kristine Kathryn Rusch (Kris Nelscott) and I want to help you understand how to write complex, detailed mystery novels without an outline and without fear. Both of us write a lot of mystery novels and Kris under her two mystery names has won many awards, including the Ellery Queen Award numbers of times. Plus she has been nominated for the Edgar Award under both of her names, once the same year. She writers into the dark with her mystery novels.
So this Pop-Up is to help show you to the path to writing complex mystery novels without the stress and fear and time lost in outlining and planning.
And yes, there will be a really fun short story assignment with this one. This one launches late on December 30th.